What is the Arizona cheese crisp and where are the best places in Tucson to eat it?
What is the Arizona cheese crisp and where are the best places in Tucson to eat it?
With a combination of flavors pulled from Mexico and the area's history, Southwest culinary signatures can vary. Over time there has been an evolutionary fusion of ingredients and recipes eaten by the earliest Spanish settlers to Tex-Mex, modern Mexican, and the chuckwagon-inspired favorites of today. Arizona happens to be one of those states rich in restaurants serving classically Southwestern guilty pleasures.
The Arizona cheese crisp, which might sound like a trivial hors d'oeuvre, is actually a staple appetizer in Tucson. Known here simply as the 'cheese crisp,' they were traditionally sold as a precursor to the main course but have since evolved into a standalone dish in their own right.
The idea is simple. Take an open-faced flour tortilla, deep fry it to a crisp, and smother it with several kinds of cheese (mild longhorn cheddar, cotija, asadero) before broiling. Don't confuse it with a quesadilla, however. There is much more artistry that goes into the paper thin crisp and it's not as elementary as it sounds. Chefs have learned over time what cheeses to mix, contemplating those that melt better than others. Some chefs have mastered the art of piling on secondary toppings while maintaining construction on the delicate flour base.
According to Arizona Daily Star, restaurants like El Charro Cafe in the Sam Hughes neighborhood have been serving the dish for over fifty years, moving from plain butter on flour tortillas to layers of spicy chorizo, guacamole, green chiles, and braised short ribs.
If you want to experience a cheese crisp, ample opportunities can be found in Tucson. We've put together a list of the region's must-try cheese crisps, from the beloved classics to the modern takes.
Casa Molina Restaurant
In East Tucson close to the Wilmot Desert Estates community, you'll find the Casa Molina Restaurant. Ignoring the traditional serving size of a 12-inch tortilla, these monstrous cheese crisps are served pizza-style, topped with tomatoes, onion, carne seca, and pretty much anything else you want. A side of guacamole completes the crisp, which can be enjoyed as a main dish.
Opened in 1947, the authentic cantina was built around a stone fireplace overseen by Saint Guadalupe, who watches over patrons while they sit in custom furniture made from native mesquite trees and pine slab.
El Minuto
In the Barrio Viejo neighborhood in Downtown Tucson, you'll find El Minuto. Family-owned, they opened in 1936 and have been serving food at the current location since 1944. Their secret to preparing the flour tortillas is to deep-fry them before applying cheeses and toppings. They are also one of the only local restaurants that deep fry their tacos.
Their "Everything" cheese crisps have become well-known but there are eight different versions if you'd rather pick and choose your ingredients.
Karichimaka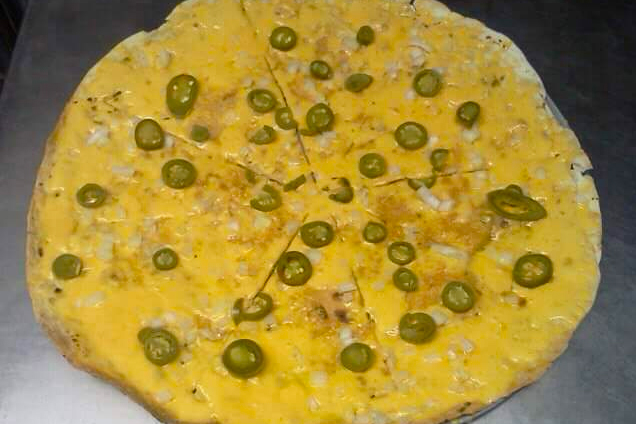 West of I-19 near the Garden City neighborhood, you'll find another longtime family-owned restaurant to choose from. Karichimaka is a decades-old hot spot for traditional Mexican food, from mole to chiles rellenos.
Wisconsin cheddar and jack cheese are their choices for crisps, which add some tang and make for a very melty topping. Their carne asada crisp comes with fresh cilantro and jalapeño if you're interested in something a bit heartier (and spicier).
Teresa's Mosaic Cafe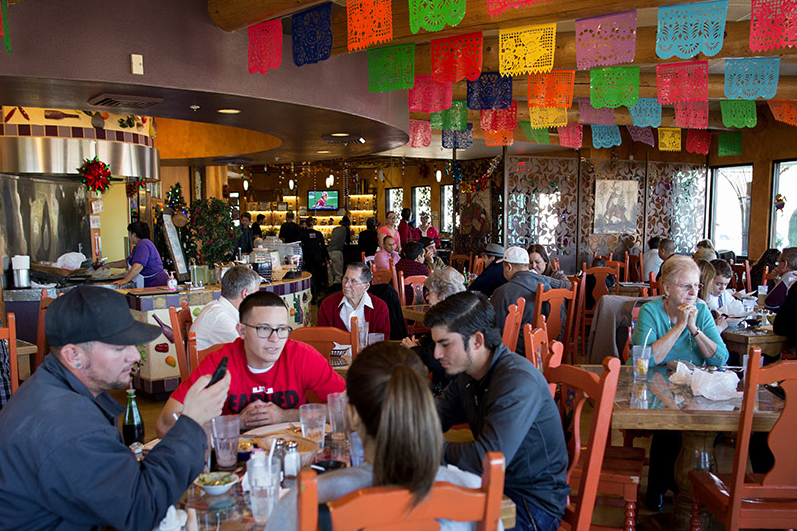 In West Tucson, near the Silverbell Ironwood neighborhood, you'll find a hidden gem called Teresa's Mosaic Cafe. Opened in 1984 by the Matias family, Teresa's has infused Oaxacan and Sonoran recipes for bold and unique flavors.
Their Sonoran cheese crisp menu offers several varieties, like the mojo de ajo (garlic shrimp with roasted green chiles) and the machaca de tres chiles (shredded Angus beef with green chiles, bell peppers, and poblanos). They also make their own tortillas in-house for added freshness.
Blanco Tacos + Tequila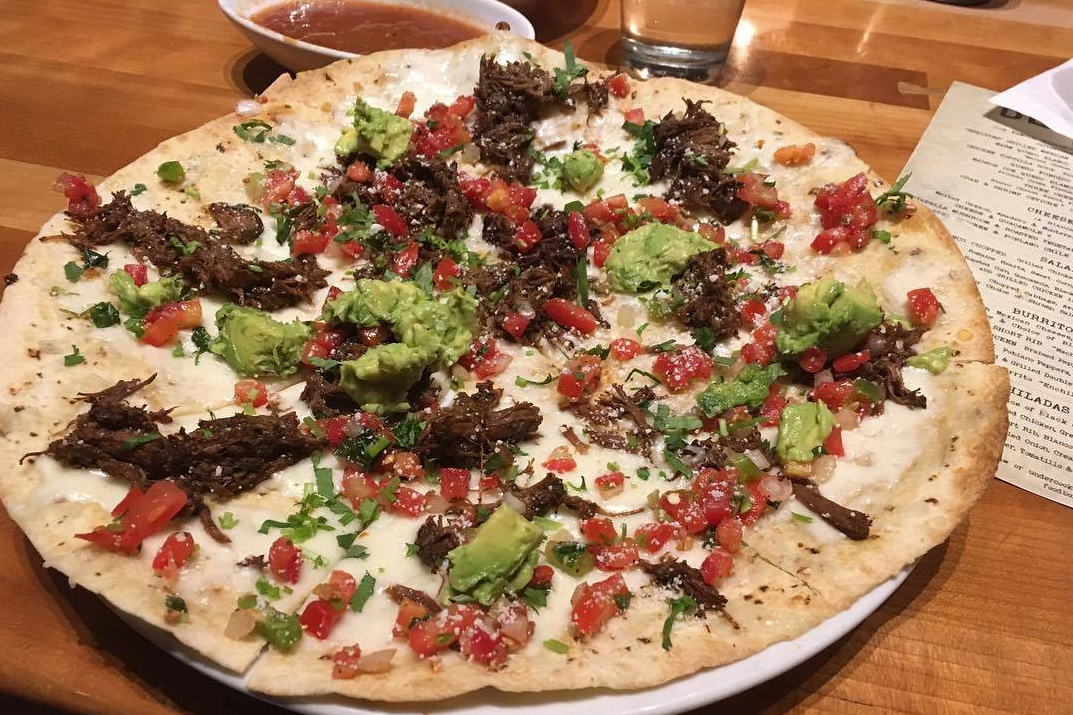 In the luxury outdoor shopping center of La Encantada near the Tierra Catalina and Skyline Village Condominiums, you'll find a modern eatery called Blanco Tacos + Tequila.
Serving classical dishes with a contemporary twist, their braised short rib and avocado or red chile chicken and poblano cheese crisps have resulted in them being named one of Tucson's five best Mexican restaurants, per The Daily Wildcat.