Washington D.C. Real Estate
What It's Like Living in Brookland, Washington, D.C.
Over 100 years ago, Brookland was all farmland. Today, it's an up-and-coming Washington D.C. neighborhood that's partially urban, but mostly quiet, tree-lined, and suburban.
Over the past five to 10 years, it has changed by leaps and bounds, growing taller, denser, and pricier. Some news outlets have compared the area's changes to those of Brooklyn. Don't get confused, though; the comparisons between Brookland and Brooklyn pretty much end at the similarity of the names.
Certainly, "hip" is a word that often springs to mind for those who don't live in the neighborhood, but for those who actually live here, we know that it's much more tranquil, humble, and—best of all—historic.
The "Little Rome" of the Nation's Capital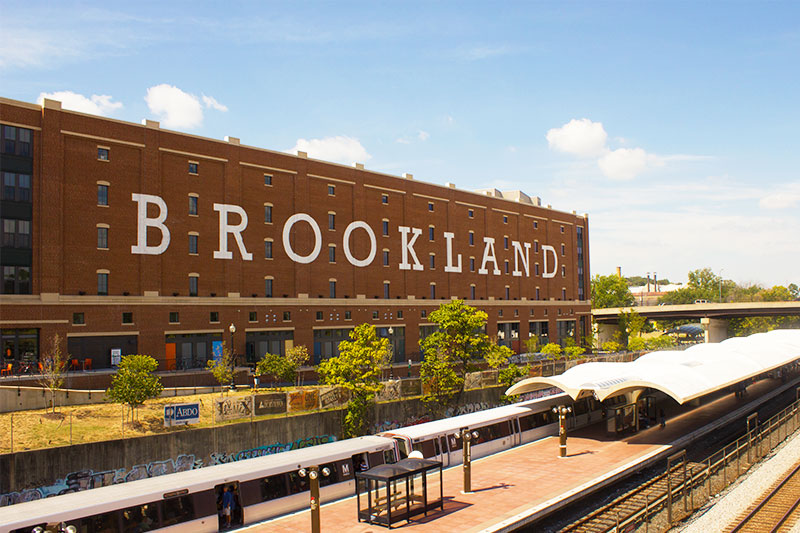 Even if you don't know where Brookland's boundaries start or end, the area is easy to find, thanks to the Basilica of the National Shrine of the Immaculate Conception.
Rising up to 329 feet, this structure stands as one of the 10 largest churches in the world, the largest Roman Catholic church in the U.S., the second largest in North America, and the tallest habitable building in the nation's capital. Some of the more well-known figures to have stepped inside include President Harry Truman, Robert F. Kennedy, Pope John Paul II, and Pope Benedict XVI. Construction spanned nearly 100 years from 1920 to 2017.
Only a few steps from the Basilica, visitors will find two religious universities: Catholic University of America (CUA) and Trinity University. CUA is one of only three universities in the country to have hosted the Pope, and the only one to have had three separate popes visit its campus.
The religious presence in the neighborhood doesn't end there, as there's also the Franciscan Monastery of the Holy Land in America, located not too far away. The 44-acre, 1899-dedicated Franciscan Monastery is a serene, contemplative atmosphere with landscaped gardens and a replica of the catacombs in Rome.
One of the most recently built structures in the neighborhood is the Monroe Street Market. This major makeover to the area has delivered over 560 apartments, 45 townhouses, and nearly 57,000 square feet of commercial space.
This development even offers a weekly farmers market as well as the Arts Walk, which includes a variety of studios and shops for artisans. On the main building in the Monroe Street Market development, facing the Brookland-CUA Metro station, is a mural that reads, "BROOKLAND." Despite this large-scale text, the mural is actually technically in the Edgewood neighborhood.
Still, the area is expected to grow and change even further with plans for over 150 additional residential units and 23,000 square feet of retail. The delivery for this final phase of the Monroe Street Market project is still up in the air.
Where to Eat and Drink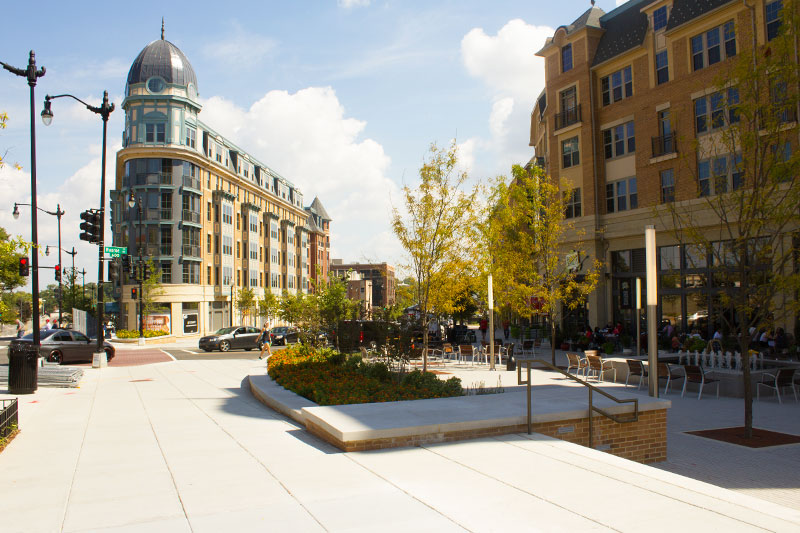 If you're looking for a bite to eat in Brookland, most will say to head straight to Monroe Street Market. Here, there are options like Brookland Pint, which offers a wide selection of beers as well as some of the best bar food in the area, and Busboys and Poets, a frequent venue for events like author readings and slam poetry competitions. There's also Fox Loves Taco, a vegetarian-focused taco and burrito joint with vibrantly colored walls.
Just down the street, guests will find the mini-food hall Tastemakers. It should be easy to find, thanks to the many murals that decorate its exterior. Inside, there are a variety of ever-changing eateries, from Captain Cookie to Bun'd Up to Taqueria del Barrio. Also, not too far away is some of the best pizza in the nation's capital at Menomale with Salumeria Italiana right next door, offering cured meats, cheeses, oils, vinegars, and pastas.
Last-minute need-to-know locations for those who love a good beer are Right Proper Brewing Company and The Dew Drop Inn.
What It's Like to Live Here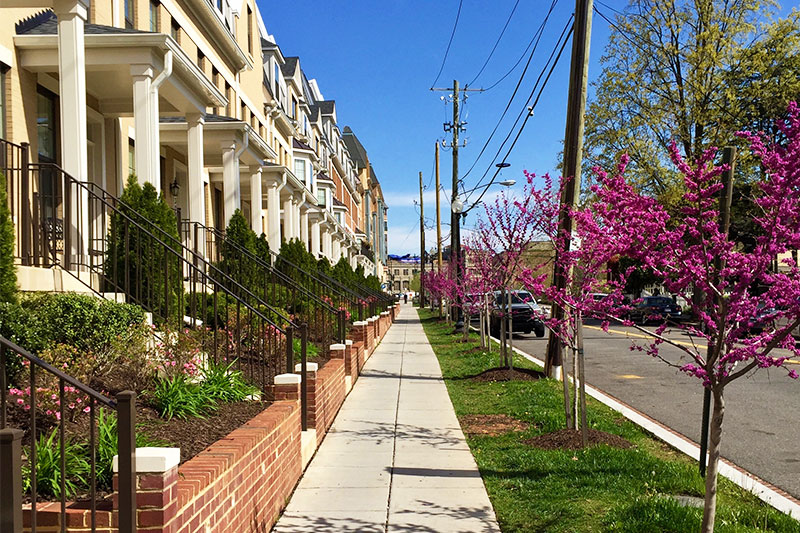 Brookland is an area perfect for anyone looking for tree-lined streets and a generally quiet atmosphere—the sound only disrupted by passing ambulances, due to the close proximity of Children's National Medical Center on Michigan Avenue NW and MedStar Washington Hospital Center on Irving Street NW. There's also a bit of retail, including Dance Place, a CVS, and a Yes! Organic grocery store.
If you're interested in finding places perfect for staying fit and active, there's a Bluebird Sky Yoga, Excel Pilates DC, and the approximately eight-mile Metropolitan Branch Trail. This trail runs from Silver Spring, Maryland to Union Station in Washington, D.C. It's a popular paved trail for cyclists and pedestrians alike with numerous impressive murals throughout the trip.
When it comes to real estate, expect to find a wide range of prices. Neighborhoods.com lists homes starting at in the high $100s and going as high as $1.4 million with a median sale price in the mid $500s. This might sound like a lot, but it's under the city-wide median of nearly $600,000. The typical home style you might find varies, from boxy, two-story single-family homes to townhouse-style condos. There's even a rental building made completely out of shipping containers.
With all this in mind, it's hard to deny that Brookland is the place to be for a tranquil escape from the busy, more urban parts of Washington, D.C.