Los Angeles Real Estate
What It's Like Living in Downtown Long Beach, California
Downtown Long Beach is a small, yet vibrant neighborhood located in the heart of Long Beach, California. It's home to corporate buildings, retail stores, an assortment of bars and restaurants, and the famous Aquarium of the Pacific. With so many amenities and attractions, Downtown Long Beach—which is also known as the "City by the Sea"—gives residents a big-city feel with a scenic waterfront and coastal setting.
Find out what else Downtown Long Beach has to offer homebuyers.
Real Estate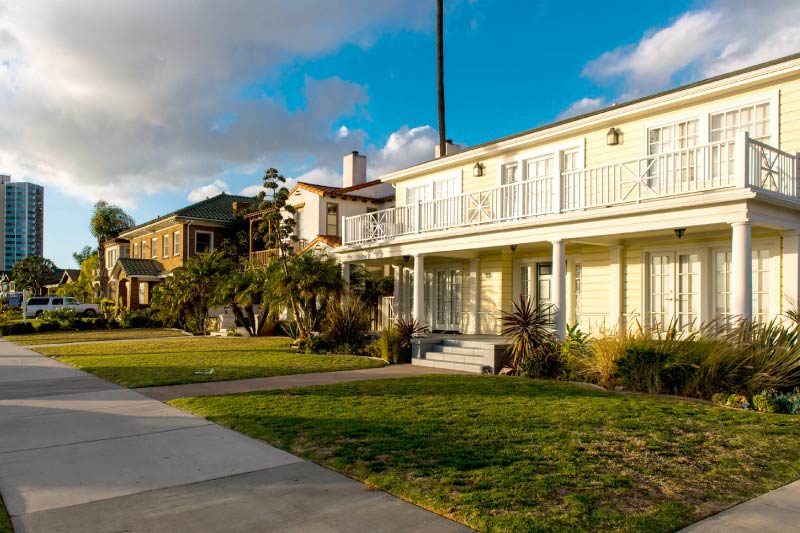 Downtown Long Beach offers a great combination of urban living within a coastal setting. The neighborhood is known for its variety of condo buildings, attached homes, and single-family homes. Homeowners in the downtown area definitely enjoy the "City by the Sea" vibes thanks to its close proximity to the Pacific Ocean. The median sale price in this neighborhood is in the high $300s, according to neighborhoods.com data.
Shopping Scene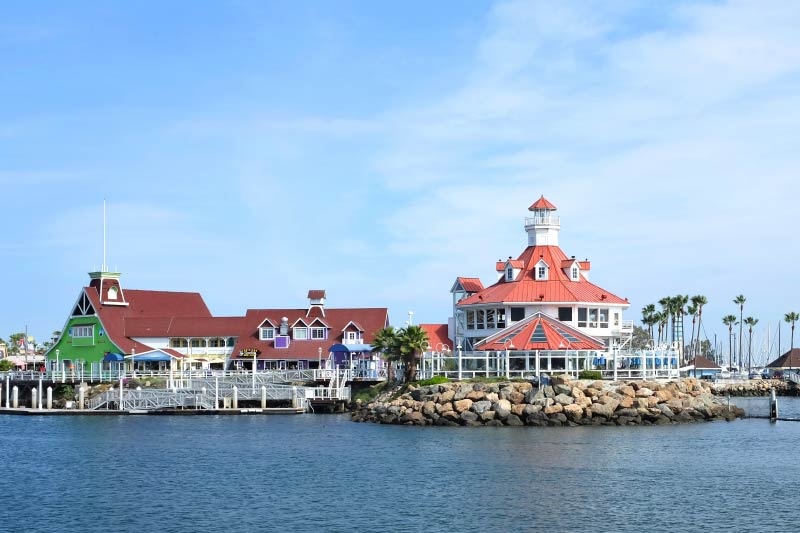 Featuring a colorful boardwalk and views of the harbor, Shoreline Village is the prime shopping center located along the water. The shopping center is filled with quaint boutiques, restaurants, ice cream shops, and candy stores. Shoreline Village also provides fun attractions for kids, such as carousel rides and arcade games, or visitors can rent bikes and ride them along the coastline bike trail.
If you're in the mood to do even more shopping, The Pike Outlets is another waterfront retail, entertainment, and dining destination in the neighborhood. These outlet stores are located between the Long Beach Convention Center and the Aquarium of the Pacific.
Restaurant and Nightlife Scene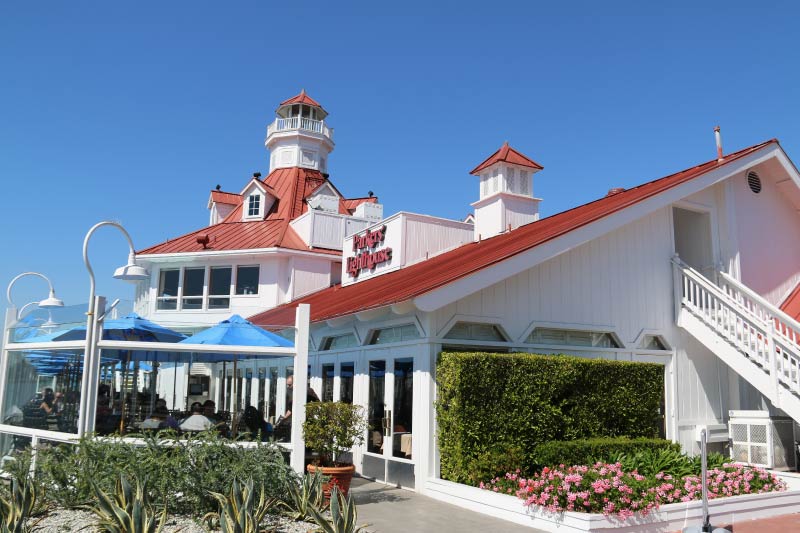 Downtown Long Beach has plenty of places to grab a bite, from popular restaurant chains to more local eateries like L'Opera or The Federal. If you're looking for a dinner and a show, Alegria Cocina Latina features Flamenco dancers every Saturday. If you're in the mood for seafood, Pier 76 Fish Grill and Parkers' Lighthouse serve fresh fish and other tasty dishes.
Downtown Long Beach is also a great place to spend a night out. Pine Avenue is lined with plenty of trendy bars, laid-back pubs, cocktail lounges, and dance clubs including Hamburger Mary's, Agaves Ultra Lounge, BO-Beau Kitchen and Roof Tap, and Shannon's On Pine.
Family-Friendly Attractions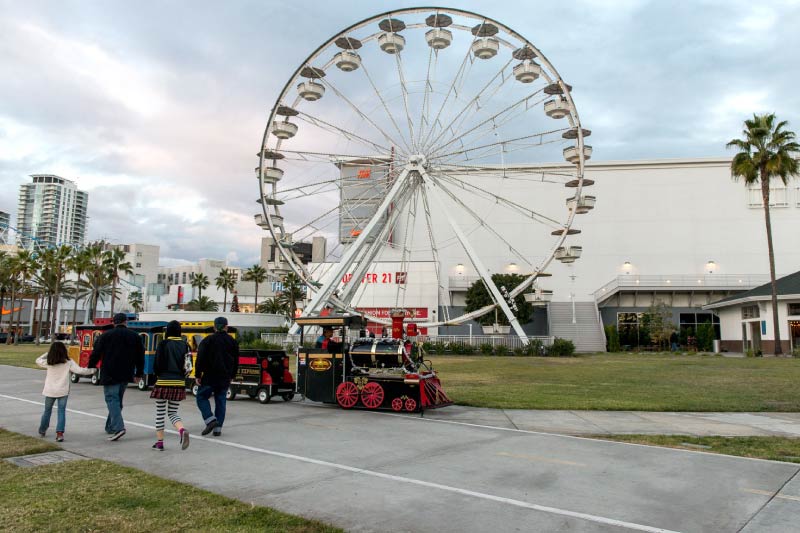 Downtown Long Beach is lively with no shortage of things to do and see. At the Aquarium of the Pacific, you can pet stingrays, learn about penguins, view the sea otter exhibit, and tour the shark lagoon. And if you want to take your ocean investigation one step further, the museum offers whale watching boat rides where you'll get the chance to see gray whales migrate past the Long Beach coastline between November and April.
One of the most iconic attractions in all of Long Beach is the famous British ship Queen Mary, which sits in the Long Beach harbor. Since being permanently docked in Long Beach in 1967, it has been turned into a hotel and major tourist attraction with seasonal events including a fireworks show on the Fourth of July, a haunted house during Halloween, and a winter wonderland and ice skating rink during the winter months.
Another prominent feature in the community is the Lions Lighthouse for Sight. The lighthouse stands ten stories high in Rainbow Bay, and it's a permanent reminder of Lions Club International's dedication to ending blindness in the world. It's also a tribute to one of the greatest Lions of all time, "Mr. Lion" Vito Romans. Vito helped raise funds necessary to build the lighthouse and personally introduced over 200 people to Lionism as members of the Downtown Long Beach Club.
Getting Around Town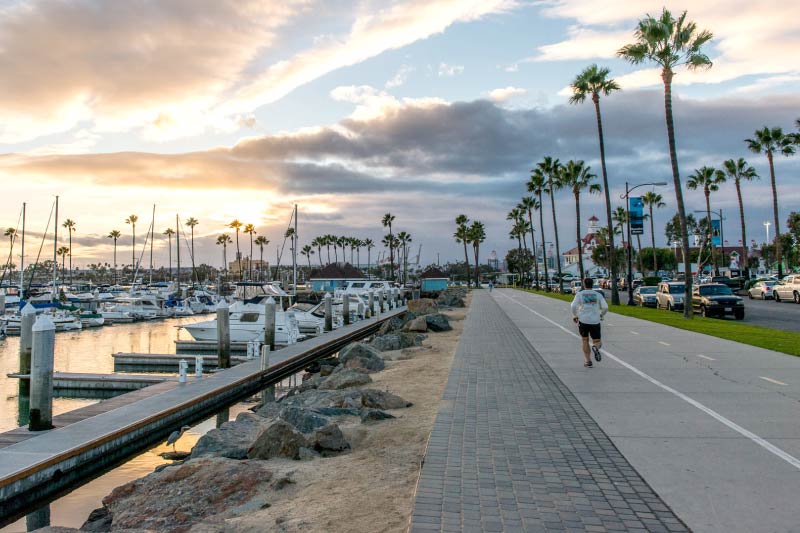 It's easy to get around in Downtown Long Beach. According to Walkscore.com, Downtown Long Beach has a walk score of 93, a transit score of 77, and a bike score of 79 out of 100, making it convenient for residents to get around the neighborhood on foot, bus, or bike.
The neighborhood also has some great public transit options like the Long Beach Transit Passport bus that takes passengers for a quick (and free) ride to visit all of the must-see Long Beach attractions. The Metro Blue Line train can get you to Downtown Long Beach as well as other parts of the city. And during the summer, don't miss out on taking Long Beach's water taxi services like AquaBus and AquaLink; they'll get you to Downtown Long Beach in a snap.