What It's Like Living in Hale, Denver
What It's Like Living in Hale, Denver
Situated in the middle of the Congress Park and Montclair neighborhoods, Hale is centrally located with easy access to everything Denver has to offer. Rose Medical Center resides at the center of the neighborhood while its north and west corners are bordered by two busy arteries—Colorado Boulevard and Colfax Avenue.
Walkability and bikeability are huge selling points in this smaller neighborhood. And, residents may trade the peace and quiet of more outlying neighborhoods for straightforward city access and urban amenities. Here's what it's like living in Hale, Denver.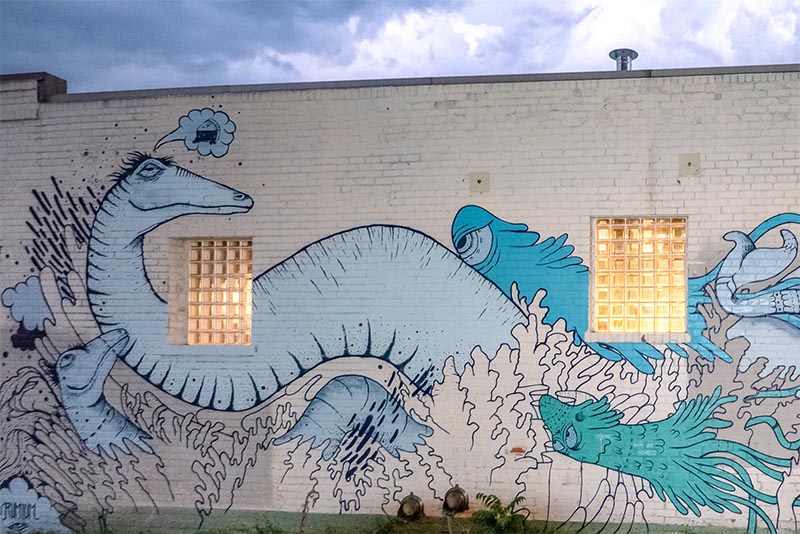 Neighborhood Vibes
This highly sought-after community is lauded for its schools, accessibility, and safety. Denver natives and transplants find many reasons to make their homes here, and those new to the area will find it easy to explore their new neighborhood.
External streets are constantly busy while the interior of Hale is home to sleepy, shaded streets and an abundance of charming homes. The community is active, main thoroughfares are crowded, and restaurants buzz with Sunday brunch crowds and happy hour enthusiasts. Numerous schools and religious establishments make it easier to build a community here than in some of Denver's other more transient neighborhoods.
Things to Do
There's no shortage of activities around this Denver neighborhood and residents will enjoy the ample sidewalks, paths, and open spaces during the state's warmer months. Due to the enclave's location at the intersection of Colorado and Colfax, shops and restaurants are plentiful.
Snooze A.M. Eatery serves up fluffy pancakes and consistently draws a crowd while The Kochi Cafe (formerly known as Steep Tea & Coffee) provides a calm atmosphere for sipping tea on a chilly afternoon. Dig into a bento lunch box from Sushi Harbor then spend the evening at Bellwether enjoying craft cocktails and a laid-back atmosphere. Chop Shop Urban Eatery, City Donuts, Marczyk Fine Foods, 7 Leguas, and other established restaurants draw crowds from all over Denver.
Henry S. Lindsley Park is a favorite among dog lovers and tennis enthusiasts. The park's beauty offers an oasis in the midst of this busier neighborhood. The lush lawn makes for the perfect spot for date night, hosting a meet-up, or letting the kiddos get their energy out after school. The Lindsley Trail winds around the park providing gentle terrain for runners, walkers, or bikers.
Just next door sits the popular neighborhood Congress Park. This locale offers sweeping outdoor spaces, the Denver Botanic Gardens, charming neighborhood eateries, and numerous bus stops. Exploring Hale's surrounding areas is easy to do and makes for a fun weekend activity.
Schools
Hale's public school system is rated as above average. East High School and Denver School of the Arts sit in the top 10 of U.S. News and World Report's best public high schools in Colorado. While East is a larger entity, it ranks in the top 20% of Colorado public schools and the top 5% for most diverse schools within the state.
The neighborhood's one elementary school receives average ratings, but it's also home to a popular Montessori school and various religious schools. Hale makes for a good neighborhood to raise children due to its tight-knit community vibe.
Health Care Sector
The neighborhood's rise to fame really started as its central business, Rose Medical Center, was completed. The hospital is Denver's leading center for women's health and garners awards for innovation and progress.
The VA Hospital Education & Training Center is also located in Hale, adjacent to Rose Medical. Anschutz Medical Campus is just a few miles east of Hale and the National Jewish Health center lies just across Colorado Boulevard. For health care professionals or those looking to enter the industry, Hale's is close to potential job opportunities.
Getting Around
Walking or biking around Hale is key. Driving will set commuters back a chunk of time, and parking can be difficult to come by in the neighborhood's busier sections. On average, commuting by vehicle to downtown Denver will take around 30 minutes, but biking or public transit takes significantly less time.
Real Estate
Hale's homes run the gamut from elegant Tudor to ranch-style brick and everything in between. Many people rent, but those who do decide to buy will find that real estate prices are significantly lower than the neighboring Congress Park. As residential and retail interest in Hale continues to grow, more homes may become available. House hunters can find everything from a one-bed, one-bath condo under $200,000 to a $1 million brick Tudor that boasts some serious curb appeal.
New apartment buildings, condos, and townhomes are beginning to appear in the busier sectors of the enclave, but those seeking a suburban feel can definitely find something among the neighborhood's interior streets.
Bottom Line
Hale provides quiet neighborhood streets within its interior blocks but doesn't lack urban amenities, nightlife, restaurants, or shops. The neighborhood has grown up around its medical center but continues to diversify as Denver attracts more and more full-time residents. The neighborhoods to the right and left of Hale each offer awesome activities, and its proximity to the city's main thoroughfares allows residents to escape the city and make for the mountains. Hale's charm is found within its small-town feel and big-city amenities.