Nashville Real Estate
What It's Like Living in Inglewood, Nashville
Inglewood is the largest sub-neighborhood of East Nashville, and it has long been a favorite among homebuyers looking to settle in the city's urban core while still retaining greenspace and reasonable housing prices. Framed by the Cumberland River to the east and Gallatin Pike to the west, Inglewood has a large geographical footprint that adds diversity to the types of homes and businesses that dot the landscape.
Beloved for its blend of winding lanes and rolling hills where homes and local businesses mingle, Inglewood is the backbone of East Nashville. Locals enjoy the secluded feel of tree cover and expansive lawns all within a stone's throw of the dining, special events, and cultural attractions that the city has to offer. For reference, residents can drive to Downtown Nashville in fewer than 15 minutes.
There's no comparable neighborhood to Inglewood on the west side, where suburban sprawl often takes precedence over quirky, walkable local businesses. Inglewood is a creature of the east, and that's why locals are proud to call this area home.
Residents Alyce and Chris Youngblood purchased their home in Inglewood in February 2018, and they've enjoyed putting down roots in their new neighborhood ever since.
"We were moving out of a rental in Five Points and knew we wanted to be in a quieter, more affordable area of East Nashville," Alyce says. "Inglewood made the most sense for our budget and the amount of space we hoped to get."
The Youngbloods are not alone in their assessment of the area—Inglewood is becoming increasingly sought after by Nashvillians looking to be close to the action that the east side has to offer with the spacious feel of more suburban areas like nearby Donelson just across the river.
What It's Like to Live Here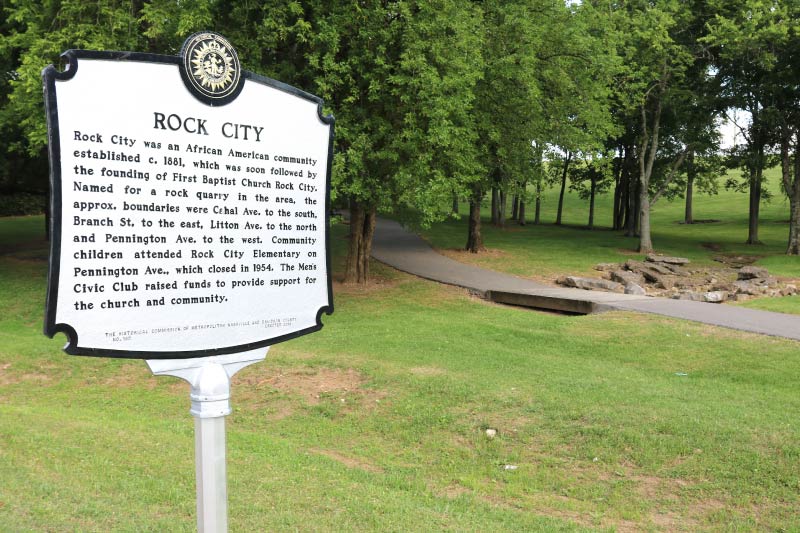 Inglewood is home to many of East Nashville's most popular restaurants, bars, and cafes, and residents love the fact that new dining options seem to pop up every month. This variety makes Inglewood a dynamic neighborhood for foodies and casual diners alike.
The tried and true favorites are still popular though, and coffee shops like Dose and Sip Cafe fuel the neighborhood. Popular lunch spot Mitchell Delicatessen always draws a crowd with its locally sourced ingredients, fast service, and ample outdoor seating. By night, the Village Pub down the street offers everything a local could want in a beer garden, including their patented "stuffed pretzel sandwich," which is exactly what it sounds like.
Inglewood Lounge is a midcentury modern cocktail bar popular among residents looking for a bit more polish. The small space was once home to a Mrs. Winner's fast-food franchise, and the remaining evidence of its former life as a drive-thru makes Inglewood Lounge that much more kitschy.
In addition to Inglewood's robust offerings in the realm of culture and commerce, the area is perhaps most beloved for its greenspace.
"I've been totally wooed by Shelby Bottoms Greenway, which has been a respite for me as someone who primarily works from home," Alyce says.
The nearly 1,000-acre protected natural area is the center of East Nashville's green scene. With miles of walking, running, and biking trails, the greenway aims to educate residents about the ecological significance of this vast natural area on the banks of the Cumberland River. Preservation is at the center of its mission, and the thriving animal life that spills out of the area is a testament to the culture.
"We never cease to be amazed (or amused) by the deer and turkey that wander out of the park and into the neighborhood," Alyce says.
Inglewood is also home to Riverwood Mansion, a historic Nashville treasure dating back to the 1790s when the city's high society would mingle with presidents and titans of industry in the nearly 10,000-square-foot home. Not much has changed, and the mansion still hosts fundraisers and weddings for those seeking a southern elite aesthetic nestled in the middle of a sprawling East Nashville residential area.
The Real Estate Situation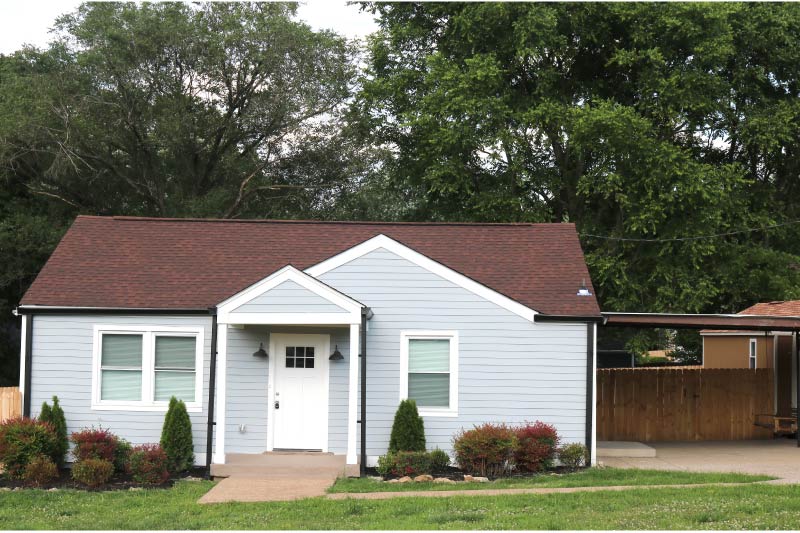 For Nashvillians looking to buy in East, Inglewood has the reputation of being a sound investment. Largely comprised of single-family homes dating as far back as 1899 as well as newer townhome builds, Inglewood's real estate scene offers housing options at a variety of price points.
The median sale price in the neighborhood has remained stable over the last three years and currently hovers in the low $300s, according to Neighborhoods.com data. That's a steal compared to nearby Five Points where the median price sits in the low $800s or Germantown where a median sale price in the low $400s will go toward a condo or townhome.
Alyce perhaps describes the neighborhood best when she sums it in five words: "Peaceful, scenic, lush, home-y, active." Indeed, Inglewood lives up to the hype of East Nashville while still feeling like one of the city's best-kept secrets. The neighborhood offers its residents options: Locals can experience some of the best food and drink in Nashville, stay at home birdwatching, or train for a marathon all within the 37216 zip code.
In Alyce's words: "We love that the house is really close to many of our favorite spots in East, while still allowing us to feel tucked away."