Chicago Local Life
What It's Like Living in Near West Side, Chicago
The Near West Side is among the crowd of neighborhoods that ring the Loop, Chicago's central downtown area. Many of the other neighborhoods in the downtown area (like River North, the West Loop, or Streeterville) make a name for themselves with luxury real estate.
Though enjoying proximity to the Loop, the Near West Side has affordable home prices and a more relaxed feel that seems like it belongs further from the dense core of the city. While still able to assume the status of underrated, more and more people are starting to pay attention to this Chicago neighborhood.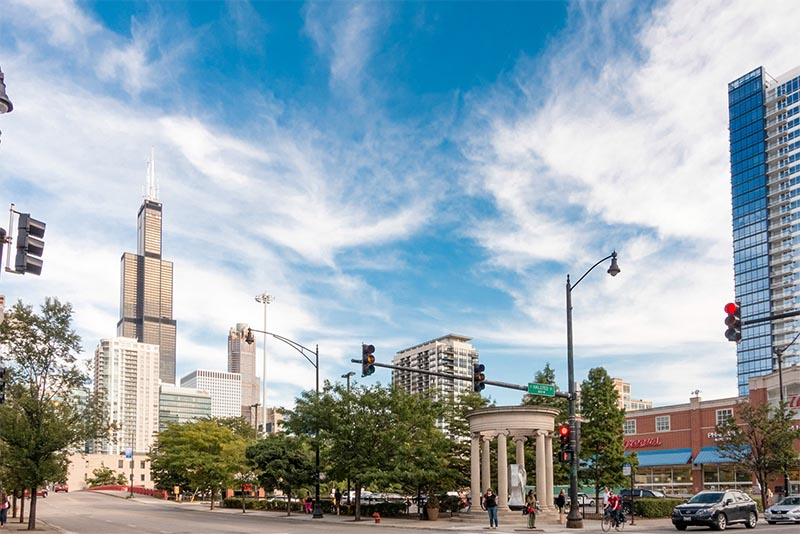 Condo Living
The Near West Side is crisscrossed by a series of major streets: Western Avenue, Damen Avenue, Ashland Avenue, Ogden Avenue, and Jackson Boulevard among them. You will find homes situated on these major streets as well as in more residential pockets created by quieter side streets.
Attached homes are far and away the most common in this neighborhood. Homebuyers will find a mix of new construction, glassy condos akin to what you might find in other downtown neighborhoods, and more historic buildings dating back to the late 1800s.
High-rise buildings on the east side of the neighborhood, closer to the Loop, generally command a higher price. You can find price tags north of $1 million here, but overall, the Near West Side is known for its affordability. The median home sale price is in the mid $300s, according to neighborhoods.com data.
On the Move
On the long list of features a homebuyer is considering, convenience and accessibility are high priorities. The Near West Side is an attractive neighborhood, no matter your preferred mode of transit. If you are a driver, the entire southern edge of the neighborhood is bordered by I-290. Just outside the neighborhood, I-290 and I-90 converge, offering easy access to the rest of the city and out into the suburbs. Plus, the neighborhood has residential zoned parking and even some free street parking.
Residents who rely on public transit to get around have access to the CTA Blue Line, which runs parallel to I-290 in the neighborhood. "L" riders can hop on and off at three different stations: Western, Illinois Medical District, and Racine. A number of bus routes will take you deeper into the neighborhood and outside of it.
Avid bicyclists will also find plenty to love in this neighborhood—the Near West Side has a Bike Score of 90.
Schools
Families considering a move are usually curious about a neighborhood's schools. Living somewhere close to quality education opportunities is a big plus for parents.
The Near West Side's Skinner Elementary School has a 10 out 10 rating on GreatSchools. The neighborhood is also home to two highly rated high schools: Young Magnet High School (10 out of 10 on GreatSchools) and Crane Medical Prep High School (seven out of 10 on GreatSchools). Malcolm X College is also located in the neighborhood.
Parks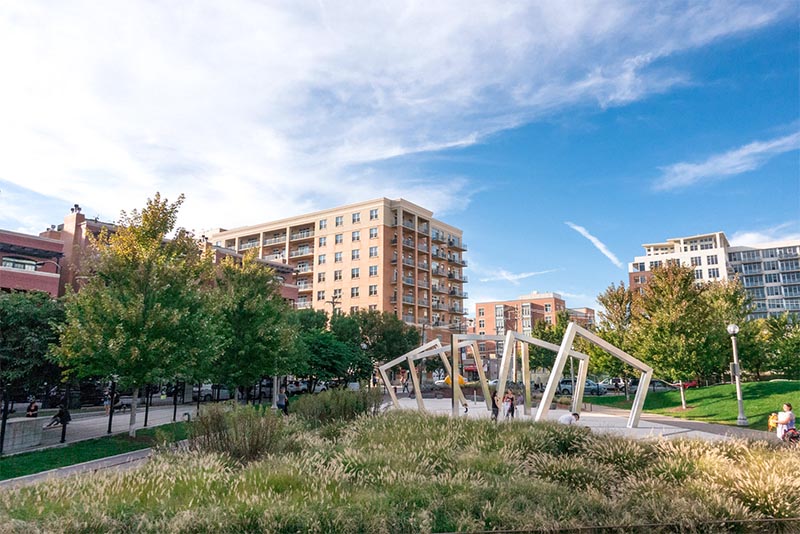 While not known for its homes with expansive lawns, the Near West Side has plenty of community park space for residents to stretch their legs. The neighborhood's largest greenspace, Union Park, has sports fields, basketball and tennis courts, a playground, a swimming pool, and a field house. The Chicago Park District also runs a number of youth programs at the park.
Smaller neighborhood parks include Skinner Park, Touhy-Herbert Park, and Sain Park.
Neighborhood Eats
Easy access to a grocery store is an important neighborhood feature, especially if you are trying to cut down on your takeout budget. Pete's Fresh Market, located at Madison and Western, is a Near West Side staple.
Of course, if you do want to take a break from cooking at home, you'll find plenty of options. Beyond the big fast-food chains, residents will find local favorites like Billy Goat Tavern (the original!) and Brazilian restaurant Sinhá.
The Near West Side, regular stomping grounds for sports fans, has quite a few casual sports bars with greasy, delicious pub fare. The Ogden, right across the street from the United Center, is a regular neighborhood spot.
Entertainment Vibes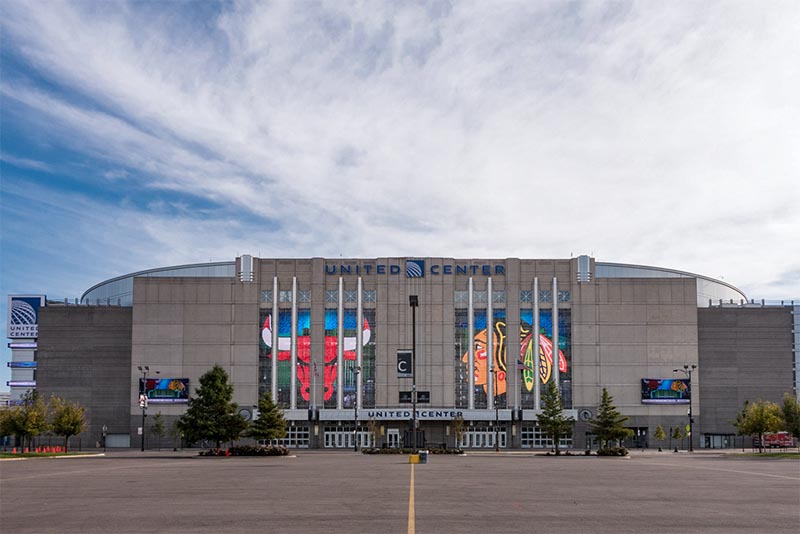 The Near West Side's biggest claim to fame is the United Center. Home to the Chicago Bulls and Blackhawks, this huge event center draws crowds of loyal basketball and hockey fans. When the Chicago sports teams aren't playing, the United Center hosts big-name concerts. On event (game or concert) nights, the streets are filled with throngs of excited fans threading their way through the neighborhood to catch the show.
Union Park offers residents plenty of space to play, and it's also the regular setting of Pitchfork Music Festival. Pitchfork is one of Chicago's many beloved summer music fests.
The Near West Side borders the trendy West Loop, which means residents can easily access some of the entertainment that draws people there. Randolph Street Market, a sprawling flea market filled with treasures for thrifters and all who have an eye for the vintage and unique, is actually located just on the edge of the Near West Side.