Bay Area Real Estate
What It's Like Living in Outer Sunset, San Francisco
Tucked away on the far west side of San Francisco, Outer Sunset enjoys a tranquil vibe that's a far cry from the city's rapid pace. It might even be the closest you'll get to a suburban feel without actually leaving the city's borders. Located right next to the Pacific Ocean, this neighborhood is the perfect spot for nature lovers, surfers, families, and professionals.
Here's a neighborhood spotlight on Outer Sunset.
Homes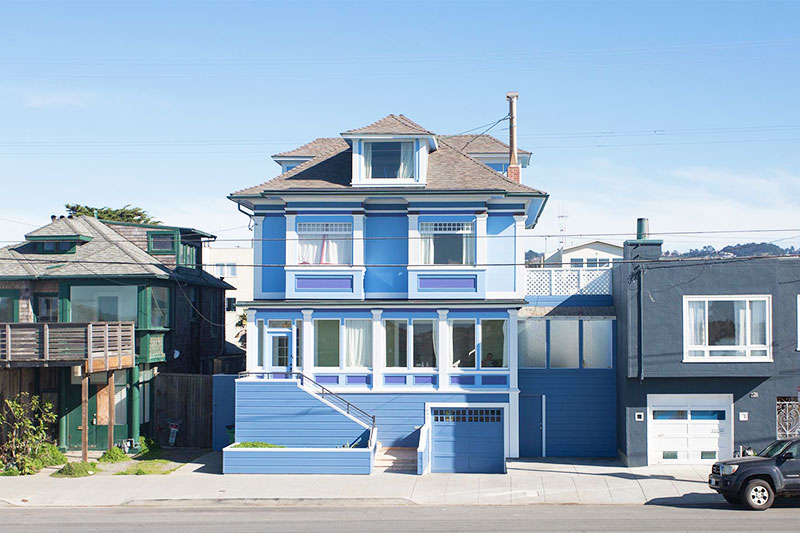 If you hate the look of contemporary high-rises and miss the way San Francisco used to be—you know, pastel-colored painted ladies, a relaxed hippie vibe, weathered but charming hole-in-the-wall shops—Outer Sunset could be the neighborhood for you. From rugged beach houses to brightly colored single-family homes with plenty of backyard space, Outer Sunset still feels like 1960s suburbia. But with that nostalgic vibe, comes a hefty price tag.
With all the peacefulness of a beach town lifestyle, Outer Sunset commands the prices to match. The median sale price of an Outer Sunset home is $1.4 million, which is still below the current median home price across the city as a whole—$1.57 million per Bay Area market report.
Quiet Locale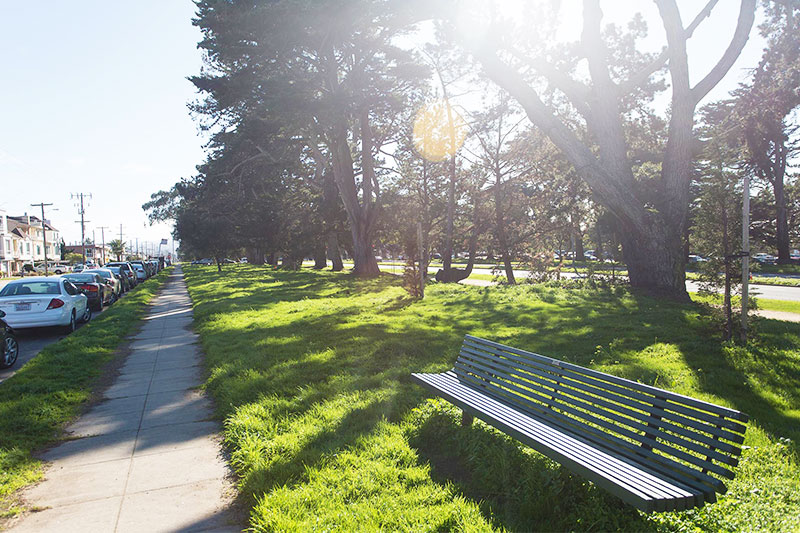 Outer Sunset is near many parks and ideally situated along the Pacific Ocean. Golden Gate Park is just up north, and Ocean Beach is to the west, giving residents plenty of opportunities to spend time outdoors and enjoy nature. Thanks to its location in the far northwest corner of the city, Outer Sunset is also relatively isolated, making it a popular spot for visitors from other neighborhoods.
Outer Sunset is a quiet area of the city, not overrun with tourists or traffic. Just how isolated is Outer Sunset? Back in the 19th century, the neighborhood was considered quite a ways away from the city's borders. Back then, this area was simply known as "Outside Lands," an unsettled territory filled with fog and sand, according to The Guardian.
Weather and Surf Culture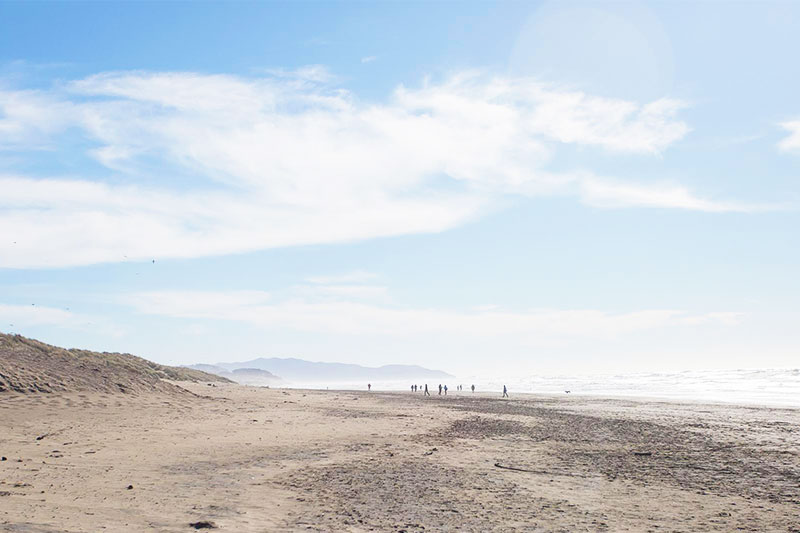 Nestled right up against the Pacific Ocean, Outer Sunset has earned a bit of a reputation for being a foggy enigma to those who aren't familiar with it. Especially in the summer months, Outer Sunset is often shrouded in a layer of mysterious fog, which can make driving a bit inconvenient.
But the fog is only there because of the close proximity to the ocean. Many residents can breathe in the salty ocean air as soon as they open their windows and fall asleep to the soothing sound of waves crashing on the shore. And in the case of Outer Sunset, residents also get to experience the local surfing culture.
Due to its prime location along the Pacific Ocean, this neighborhood is home to many surfing enthusiasts. The question is, did they move to Outer Sunset because they're surfers, or did they become surfers after living in Outer Sunset? The strong ocean currents are popular for experienced surfers looking to catch some waves without having to travel far from the city. And while the ocean may be too choppy or cold for swimmers, the beach is ideal for those looking to just relax in the sand and get some sun (when the fog doesn't interfere).
Transportation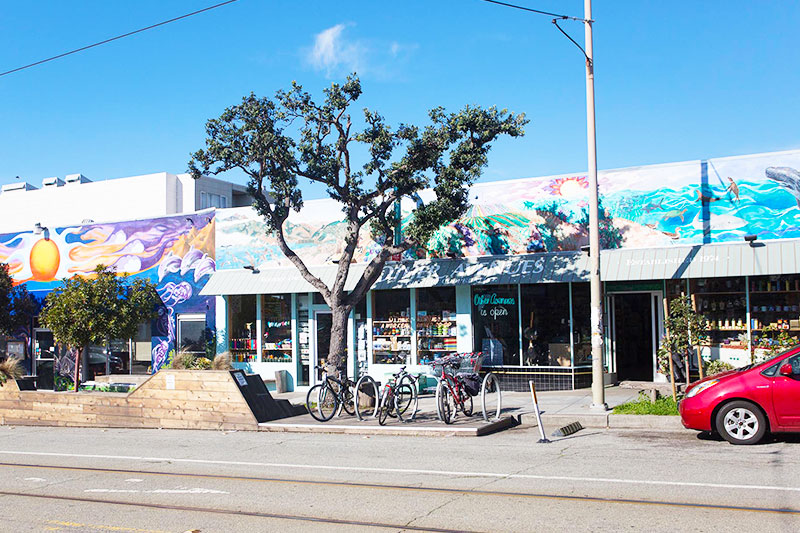 Because of how isolated Outer Sunset is, public transportation into the heart of the city can take a while. Most Outer Sunset residents who use public transportation to get around opt for the light rail or bus. For example, the N-Judah MUNI line connects Outer Sunset to Inner Sunset, Haight Ashbury, and Cole Valley.
Many residents also opt to bike, as the neighborhood is relatively bike-friendly thanks to its bike trails and flat terrain. According to WalkScore, Outer Sunset has a walkability score of 78, which means walking is another popular option for locals navigating around the neighborhood.
For those who drive, Outer Sunset is located right up against Highway 1, which leads to Highway 280 a little farther south. The neighborhood may not be as convenient for drivers as, say, the Mission District or Financial District, but it's also not the worst.
What It's Like to Live Here
Living in Outer Sunset gives you the best of both worlds. You're a resident of a bustling metro, yet your home might as well be part of the suburbs.
You can start your day by sipping coffee at Java Beach Cafe while watching surfers. Spend your afternoon in a local bookstore like Black Bird Bookstore which reflects the creative culture of the neighborhood, or visit Ocean Beach, a beautiful stretch of coastline where you can watch the sunset, build sand castles, or warm up in front of a bonfire. Wrap up your evening with cocktails and live music at Riptide, a local bar with a cozy vibe thanks to its rustic decor and dim lighting that makes you feel like you're relaxing in your friend's living room.