National Real Estate
What It's Like Living in Rutherford, New Jersey
Sometimes it's called the Big Apple, sometimes it's called the greatest city in the world, but no matter what you call it, there's no other city on earth quite like New York.
Rutherford is a 2.9-square-mile neighborhood that's just a bus, a train, or a car ride away from New York City, but that doesn't mean this suburban city doesn't have a little sparkle of its own. Some of the biggest perks include award-winning restaurants and views of the iconic New York skyline. Talk about a suburban paradise.
Rutherford also prides itself on its inclusivity and welcoming environment—this year, the neighborhood raised its Pride flag for the first time. As a suburb with many dining options, a Blue Ribbon public high school, and a quick commute to New York City, Rutherford combines all the ease of a city with the comforts of a suburban neighborhood.
Easy Commute to New York City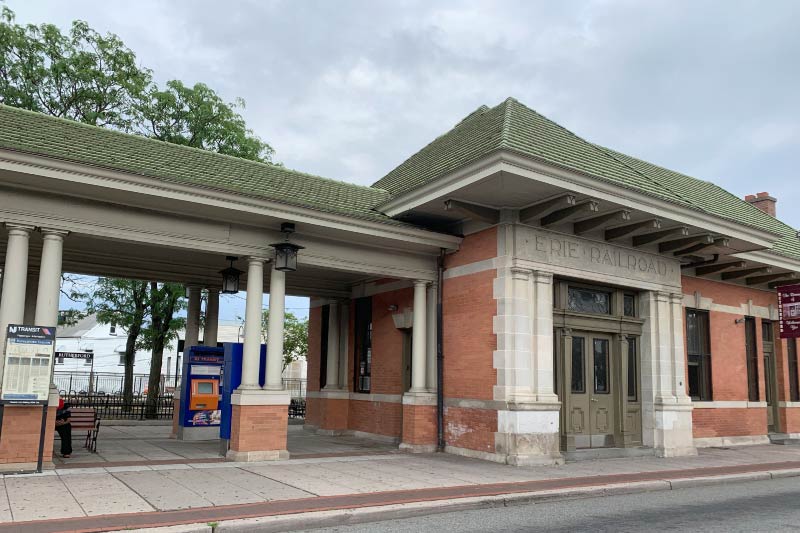 From Rutherford, there's a bus that takes passengers to Newark, stopping at Newark Penn Station. There, Devils fans can walk to the Prudential Center or concert lovers can walk to the New Jersey Performing Arts Center.
Also, Secaucus Junction is a 10-minute train ride from Rutherford. From there, commuters can connect to most other New Jersey railroad stations. A short car ride away is Metlife Stadium, home of the New York Giants and the New York Jets. Big-name artists, like Beyoncé and Taylor Swift, have made stops at this East Rutherford stadium.
Probably the biggest perk of Rutherford is the neighborhood's close proximity to New York City. Commuters working in New York and tourists visiting the city can drive through the Lincoln Tunnel, take an express bus, or take a train (with a transfer at Secaucus Junction) into New York. Some parts of Rutherford have views of the New York City skyline, so even when you're not in the Big Apple, you can still catch a glimpse of the City That Never Sleeps.
If you're not a big city person, hop on a train to Hoboken. There, you'll find small shops, unique restaurants, and nightlife. Take a drive to Montclair, for upscale dining, award-winning donuts, and brunching restaurants galore. Of course, there's also plenty to do, see, and eat in Rutherford, too.
Parks and Outdoor Recreation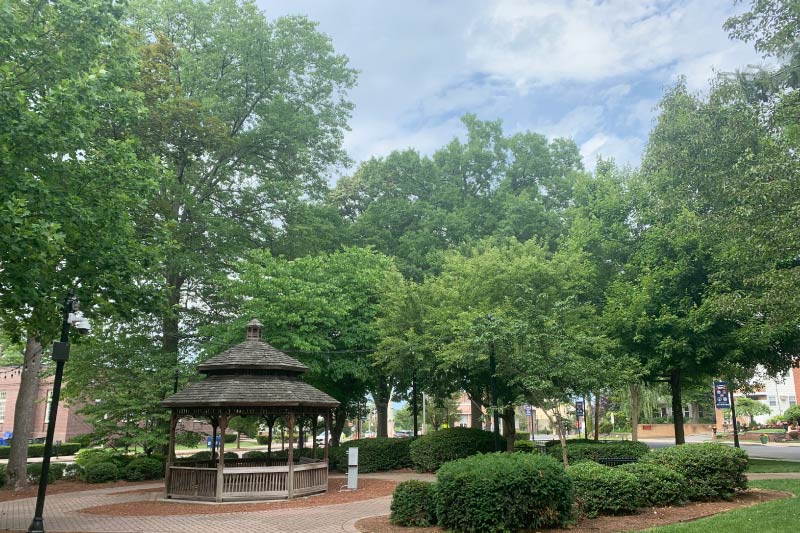 It's not nicknamed "The Borough of Trees" for nothing. Rutherford has many public parks for residents to enjoy, including Wall Field and Tamblyn Field, which are smaller parks. One of the largest parks, Memorial Park, is home to Rutherford High School's football stadium.
A short walk from the football stadium is Katie's Corner, a park for younger children, and the Rutherford community garden. Memorial Park also has a larger playground, Kidspot, which is the first handicap accessible playground in the neighborhood.
The park in the heart of Rutherford, however, is Lincoln Park. This is where the Junior Women's Club hosts their annual LadyBug Festival, where Shiva Shanti Yoga School sponsors "Yoga in the Park," and where Rutherford High School students take their prom pictures. With a gazebo, string lights, a bandshell, and a 9/11 memorial, this park is equally as historic as it is beautiful. When the weather is warm, Rutherford hosts its "Summer Concert Series" in Lincoln Park.
Trendy Downtown Area
Although Rutherford is mostly residential, there are two main streets where residents go to dine at local restaurants and shop at small businesses. For a combination of Cuban and Asian cuisine, Mambo Tea House on Park Avenue gives residents upscale Hispanic cuisine with a twist. It was so popular that the restaurant opened a quick-service location on Union Avenue in Rutherford, Mambo Empanadas.
Across from Lincoln Park, Top That Donuts recently opened, making it the second location of the popular New Jersey bakery. If you want a cute place to eat brunch, visit the Rutherford Pancake House, where they have vegan and vegetarian dining options for breakfast and lunch.
During the holiday season, Rutherford has a tree lighting ceremony in front of the library. When the weather warms up, the town hosts a night of "Dinner Under the Stars," where some of the restaurants along Park Avenue set up tables outside. On select summer days, an outdoor farmers market is held outside of The Williams Center, the town's movie theater. Most recently, the neighborhood had their first ever LGBTQ Pride flag raising ceremony also along Park Avenue.
Real Estate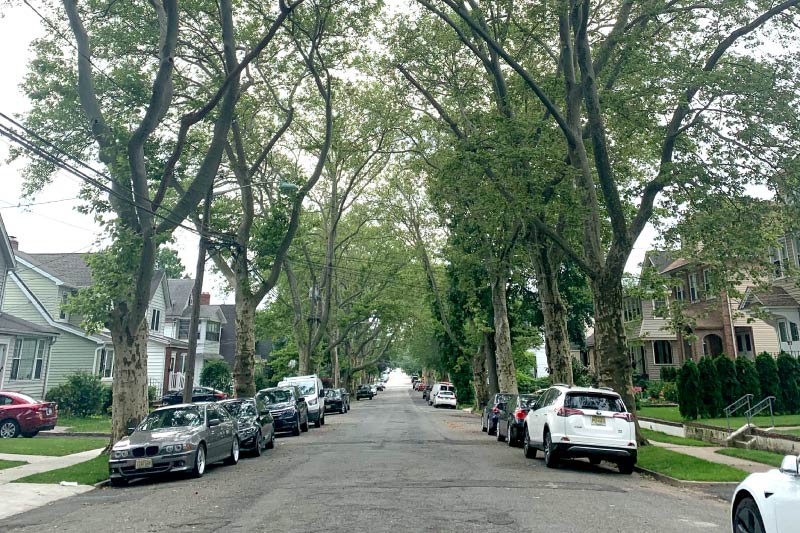 The homes in this neighborhood vary in style and size. According to neighborhoods.com listings, current homes in Rutherford range from the low $100s up to $1.2 million. There are condominiums, duplexes, and single-family homes in this area; however, most houses land on the moderate to luxury end of the spectrum. This is partially due to the highly ranked public school system. The GreatSchools Rating for the Rutherford Public School District is eight out of 10.
Rutherford is home to a Blue Ribbon public high school and other highly rated public schools. It's known for its outstanding extracurricular activities, including their Academic Decathlon which has gone on to compete nationally multiple times. Also, the Rutherford High School varsity football team recently won the North, Group 2 championship bowl game at Metlife Stadium.
Rutherford also has a public pool, adult educational programs, and children's recreational programs. There's the Meadowlands Museum, where residents are invited to learn about local history and artists, and the town is also home to one of Felician University's campuses, a private school known for its nursing program.
What It's Like to Live Here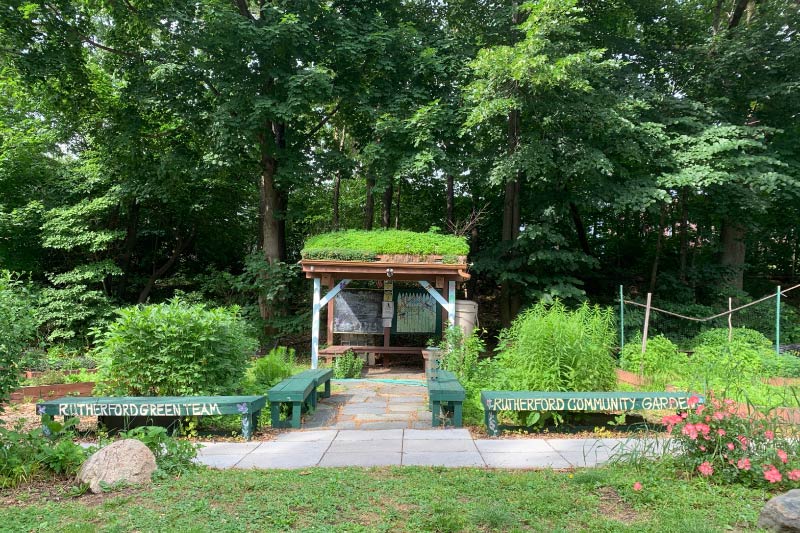 It's a quiet town that still has a lot of greenery and spunk. Whether you're looking for a town with an easy commute to New York City or one with a few activities and restaurants of its own, Rutherford is praised highly by its residents and visitors. According to reviews on neighborhoods.com, Rutherford schools also are rated highly by the community.
Being so close to a major city, it's easy to lose a sense of community because of all the activity. But that's definitely not the case with Rutherford. The town stays connected, whether it's through a community-organized multicultural festival or a fundraiser at one of the middle schools.