What It's Like Living in San Pedro, Los Angeles
What It's Like Living in San Pedro, Los Angeles
San Pedro is a coastal neighborhood located near the regions of South Bay, Rancho Palos Verdes and Long Beach. Although San Pedro is farther away from the main areas of Los Angeles and adjacent to the southern neighborhoods Harbor City and Rolling Hills, it's still technically considered part of LA.
San Pedro used to be a standalone city until 1909, when it was officially incorporated into LA. Despite being a part of LA, many people who live there still consider San Pedro its own separate community.
It's known as a vibrant waterfront community, complete with picturesque views of the sea, as well as vintage boutiques and eateries. In recent years, San Pedro has experienced a revitalization period, with several high-profile developments and renovation projects arriving in the neighborhood.
Whether you're interested in purchasing a home or simply curious about the area, here's a guide to the historic neighborhood of San Pedro in Los Angeles.
Homes and Pricing
San Pedro offers a wide range of home styles and prices for homebuyers. From condos and townhomes to lofts and single-family residences, homebuyers can find anything from the low $200s to $2 million, according to Neighborhoods.com listings. While these prices seem intimidating, the neighborhood is still affordable when compared to other seaside communities in Los Angeles.
San Pedro is likely LA's last affordable beach town. Its median sale price sits comfortably in the high $600s. Compared to the once-affordable beach neighborhood of Venice, which now has a median home price of nearly $2 million, homes in San Pedro are a great deal.
Charming Downtown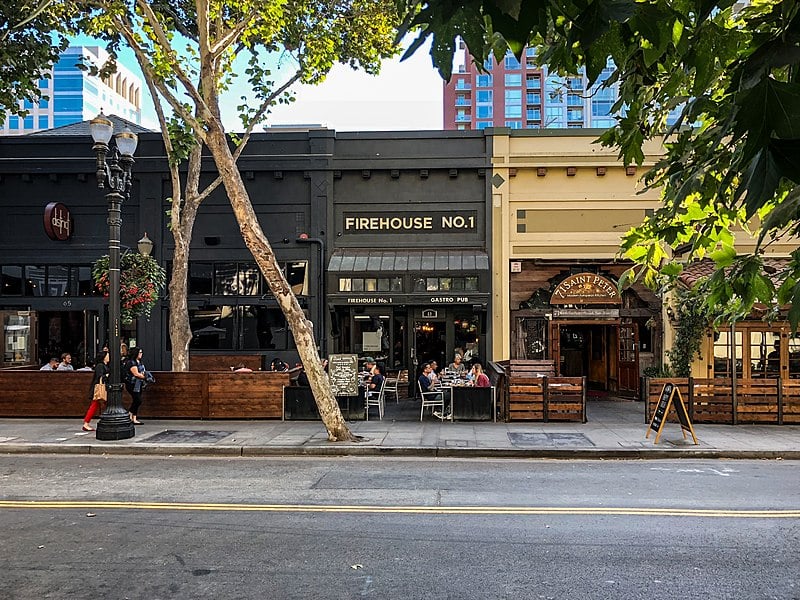 Downtown San Pedro offers visitors and locals a charming selection of vintage shops and mom-and-pop restaurants, accessible by foot or the Waterfront Red Car Line. Sitting at the heart of San Pedro, its downtown area features a blend of fine architecture, hotels, art galleries, theaters, and entertainment.
The neighborhood's historic downtown district is only steps away from the waterfront, and it's highly popular among tourists, filmmakers, artists, and local artisans. Perhaps it's the community's friendly old-town atmosphere or quirky shops, but many visitors report feelings of nostalgia after spending time in Old San Pedro.
Attractions and History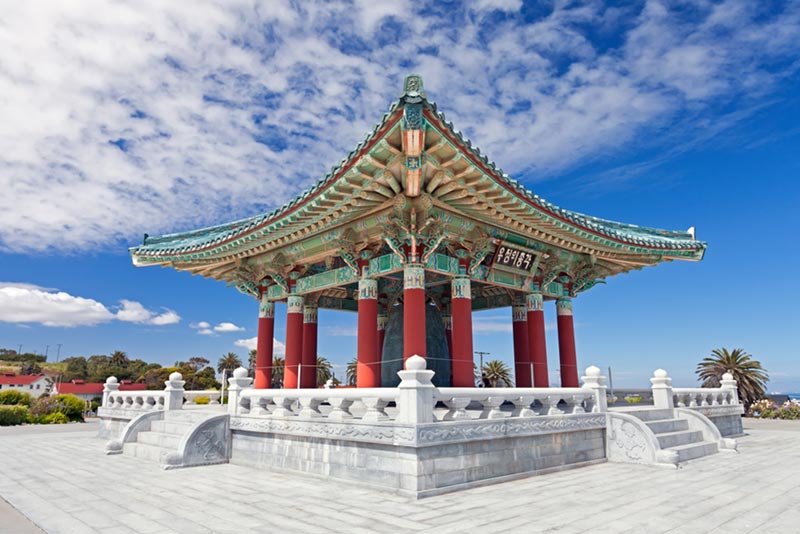 There are dozens of attractions located throughout the San Pedro area, including The Korean Bell of Friendship and the brewery Brouwerijwest. From museums and memorials to recreational parks and historical landmarks, there's never a shortage of things to do in the area.
Many residents are attracted to the story of San Pedro's Sunken City, which refers to a landslide that happened back in 1929. During this catastrophe, several collections of exclusive homes and even a section of the neighborhood's Point Fermin Park fell into the ocean. Today, Sunken City is a popular hiking area in town, featuring shuttered home foundations, abandoned rail tracks, crooked sidewalks, and empty streets.
Home to LA's Busiest Port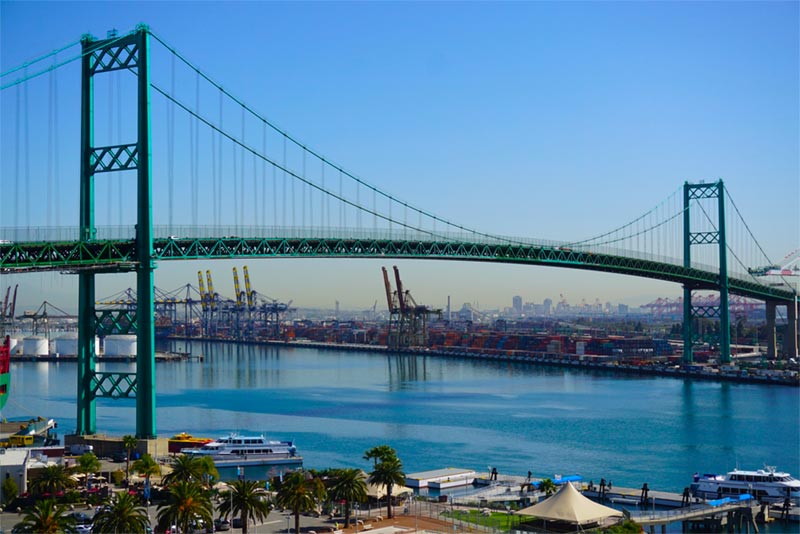 We would be remiss not to mention that San Pedro is also home to the Port of Los Angeles, which is known as Los Angeles' busiest port. With plenty of beaches, docks, shops, restaurants and the Port of Long Beach located next door, there's hardly ever a shortage of water activities to partake in.
San Pedro is considered a dream haven for water enthusiasts, so whether you're interested in fresh seafood or fishing, paddle boating, or visiting aquariums, this neighborhood is the prime spot for all of these activities. Favorite establishments in this port include The Battleship Iowa Museum and The San Pedro Fish Market.
What It's Like to Live Here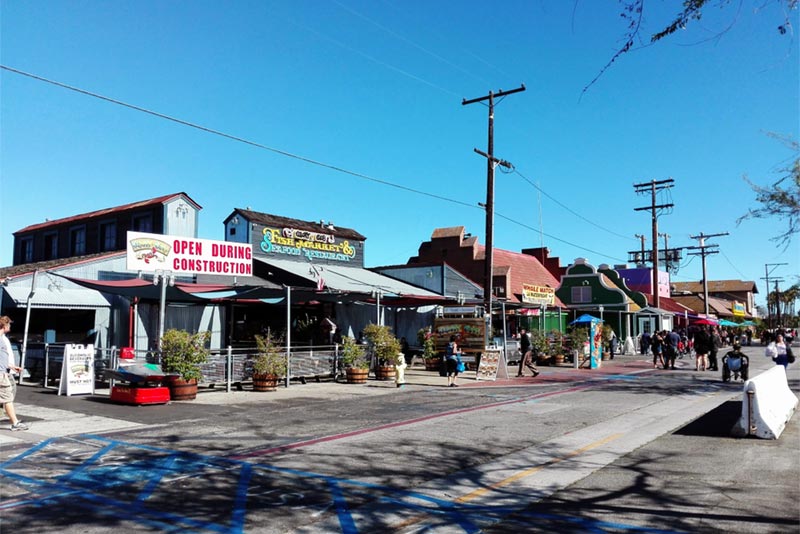 Many residents in San Pedro enjoy being close to the 110 freeway and some of South Bay's best seaside amenities. However, the neighborhood's tight-knit community and mom-and-pop stores are also among the community's main draws. San Pedro is home to many longtime residents and business owners.
New developments are also playing a major role in the community's transformation. The neighborhood's previous historic Ports O'Call Village was demolished last year to make room for a newly renovated San Pedro Public Market.
Even though the community has been rapidly transforming throughout the past year, the town still celebrates its local traditions, with special events like holiday boat shows, Lobster Fest, Tall Ships Festival, and the Grunion Run.