Chicago Neighborhood News
What's next for Portage Park's Six Corners?
The Six Corners Shopping District — formed by the intersection of Cicero Avenue, Irving Park Road, and Milwaukee Avenue — is an important part of Portage Park history and was once a premier shopping district anchored by Sears. When the department store giant first opened in 1938, 99,500 customers flocked there, according to the Chicago Sun-Times. Now that this Sears is the chain's last location in Chicago, just how the area will evolve remains uncertain, but Six Corners does have a number of possible projects on the horizon.
A revival of the area seemed likely when Clark Street Real Estate proposed and subsequently broke ground on a 100,000-square-foot shopping center at 4747 W. Irving Park Road, DNAinfo reports. Yet two years later, the site of the would-be shopping center remains empty. The developer found that the project was not "economically feasible" after beginning work, says the Chicago Sun-Times.
Ald. John Arena (45th Ward) is working with the developer to breathe life back into the project, according to Curbed Chicago. A newer version of the project includes ground-floor retail, seven levels of senior housing, and more than 200 parking spaces, according to the report. This update would require a zoning change. In the meantime, the site in question remains vacant.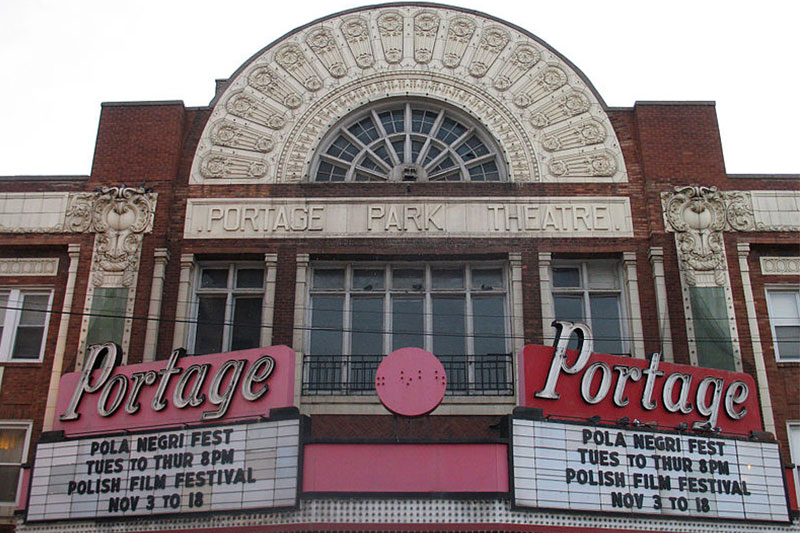 Another hole in the once-undisputed shopping hot spot is the vacant Portage Theatre. A number of new businesses have opened in the building in recent months, and the apartments above the theater have been refurbished. Yet the theater itself is still empty.
While the delayed Clark Street Real Estate project and the vacant Portage Theater represent uncertainty, Arena remains hopeful. "I see them as opportunities, not missing pieces," he told the Chicago Sun-Times.
Arena points to another Six Corners development that has had more recent success, according to the Chicago-Sun Times. A block-long building at Irving Park Road and Lamon Avenue became a gym and a Binny's Beverage Depot. "It feels like it changed overnight. That entire block has come alive," said Kelli Wefenstette, executive director of the Six Corners Association, to the Chicago Sun-Times.
The future of the Six Corners may be undecided, but its neighborhood is starting to garner more attention. Homebuyers are increasingly looking to Portage Park for "upscale and contemporary" homes, according to Loop North News.
The neighborhood even has a detached, single-family home development – Enclave Portage Park – in the works. The development is less than two blocks from the Six Corners.
"Enclave Portage Park is a unique collection of new homes designed to appeal to young buyers starting a family," Jennifer Arons of Guardian Properties Development, the development company behind the project, told Loop North News.
Increased residential interest could be key to the revitalization of the Six Corners.