Phoenix Local Life
Where to Find the 5 Best Prickly Pear Margaritas in Tucson
Tucson residents know that, with each waxy bloom from the prickly pear cactus, prickly pear season will soon be here. The importance of this iconic plant goes beyond its delightful display of color. The purple fruit that the plant's blossoms yield becomes the main ingredient in a local favorite: The prickly pear margarita.
If you haven't tasted what Buzzfeed has named 'The Most Iconic Drink of Arizona,' then you need to. A vibrant neon concoction, the cartoonish pink drink tastes tart and sweet in equal measure. Whether you like them salted, frozen, straight-up, or on the rocks, here are the neighborhoods boasting the best varieties across Tucson.
Tanque Verde Guest Ranch - East Tucson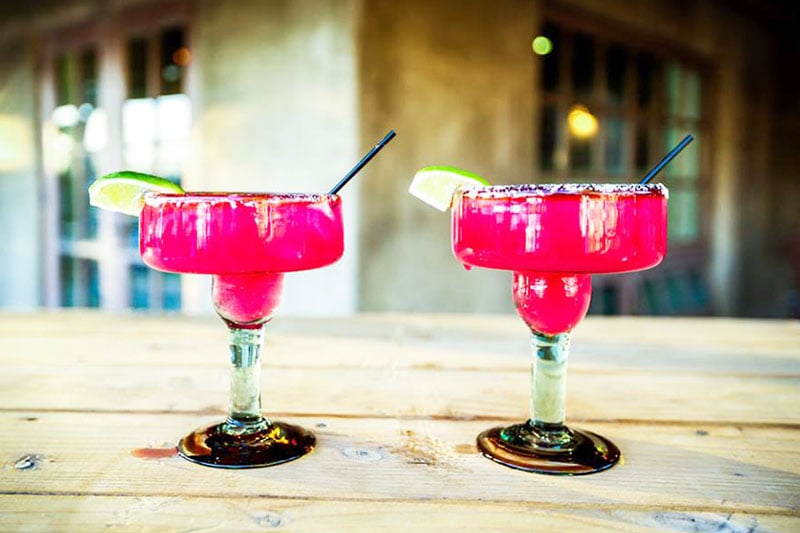 Tanque Verde Guest Ranch in East Tucson combines adventure and drink into one event. Not only do they serve up a unique variety of the prickly pear margaritas, this dude ranch makes their guests work for it. According to Edible Baja Arizona, foraging guides take you on a hike out into the 60,000-acres of Sonoran Desert to harvest your own prickly pear fruit to use later for the tasty beverage. Tucson News Now got the scoop on the ingredients, which combine tequila, lime juice, Cointreau, agave syrup, and prickly pear juice, all served over ice. Their Doghouse Saloon is open to the public, and doors open at 4:00 p.m. daily.
Fini's Landing - Catalina Del Rey
Adjacent to the Catalina Del Rey neighborhood is the eatery Fini's Landing. This restaurant—featuring waterfront menus of the Florida Keys, the Caribbean, Mexico, and California—was recently featured in USA Today for their selection of prickly pear food options. They include the Angus prickly pear burger with a house jalapeño-infused prickly pear reduction, as well as prickly pear calamari. But it's the jalapeño-infused prickly pear margarita known as the Spicy Señorita that turned our heads. The ingredients list is under wraps, so you'll just have to sample it yourself in order to suss them out.
Reforma Cocina y Cantina - North Tucson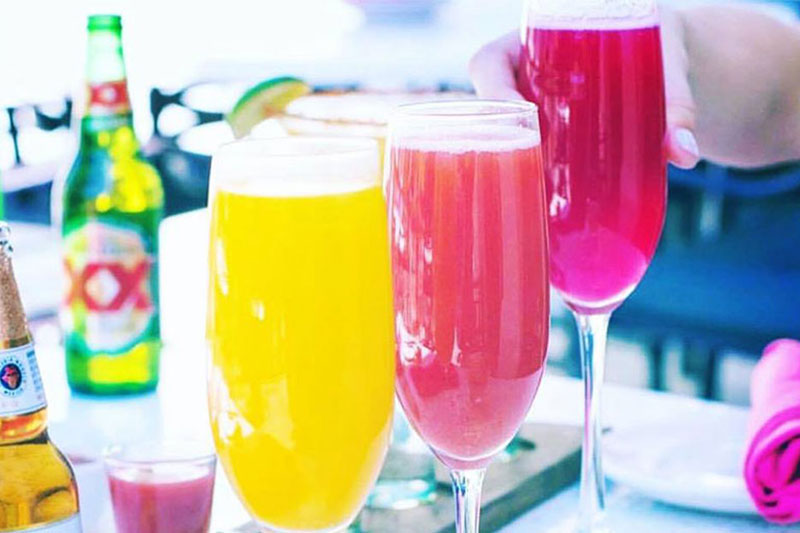 Looking to celebrate Margarita Monday? Look no further than Reforma Cocina y Cantina in North Tucson with a refreshing and wallet-friendly six-dollar margarita. Made with the freshest prickly pear juice and Sauza blue tequila, their version of the drink comes across as sweet without being overly strong. The sugar-rimmed martini glass adds a nice cosmopolitan touch. Plus, you'll be able to enjoy mountain views from the patio while drinking it.
Guadalajara Original Grill - Richland Heights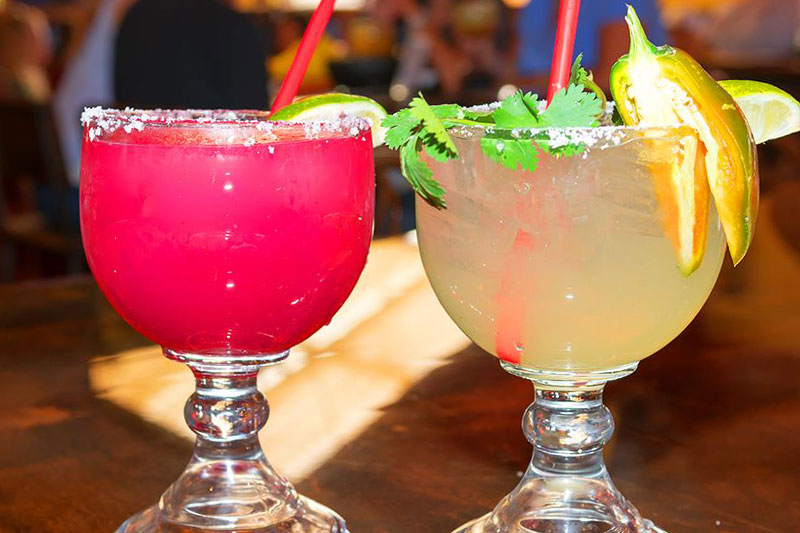 One block from the residential community Richland Heights, you'll find Guadalajara Original Grill. They use fresh prickly pear juice that has been frozen, not blended with ice, to create a "crystallized" margarita. The result is a smooth, rich, and natural sweetness served ice cold. Served in a 16-ounce goblet, the blend of limes, triple sec, and Guadalajara-based tequila will have you wondering why this hasn't been your go-to drink the whole time.
El Charro Cafe - Downtown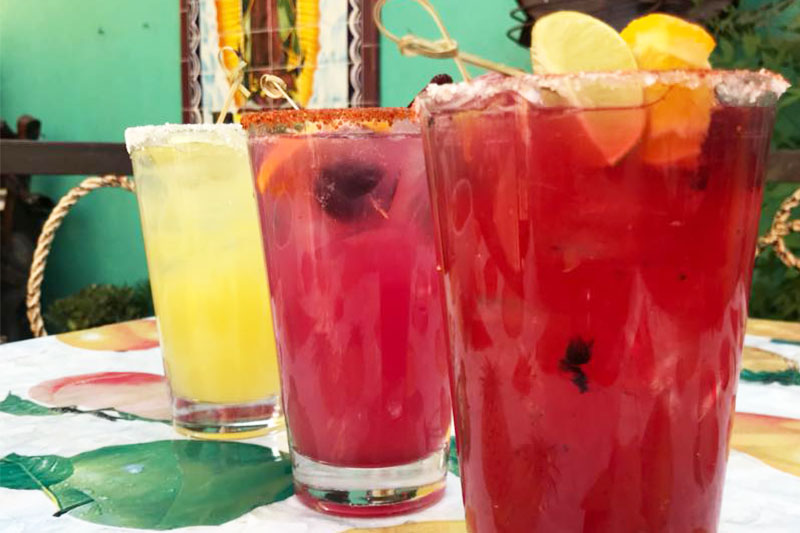 El Charro Cafe in Downtown Tucson doesn't disappoint with their version, a 2011 Tucson Weekly winner for the best margarita in town. The Prickly Pear-Rita is made with Patrón Silver, citrus, and prickly pear nectar. One of Tucson's oldest established restaurants—their first location opened in 1922—this is an authentic example of how to turn the fruit into a quintessentially southwest beverage.