Where to Find the Best Breweries in Detroit
Where to Find the Best Breweries in Detroit
While craft beer's early days go back to the mid-1970s after President Jimmy Carter deregulated the beer market, it wasn't until the late-1990s and early-2000s that craft breweries saw growth. The craft beer scene of today, which seems to be bursting at the seams, really became what it is around 2009.
During those periods of growth, one state was credited as the leader of this new economy—Michigan. Breweries like Bell's Brewery, Short's Brewing Company, and Founders Brewing Co. became household names, but one obvious aspect about this trend was that none of these breweries were in Detroit, the state's largest city.
Over the last decade, Detroit has experienced a bit of a resurgence, mostly in the neighborhoods of Downtown, Midtown, and Corktown. Part of that resurgence has been food and drink based, with several dozen award-winning restaurants and bars opening in the city throughout the last decade.
Of course, with so much growing in Detroit, it was only natural that breweries, brewpubs, and taprooms would join in, too. Currently, the city's craft beer drinking options include a mix of breweries that were founded and grown in Detroit and some of the traditional Michigan favorites that have opened up outposts in the city as it grew. Here's a look at breweries in Detroit and the neighborhoods where you can find them.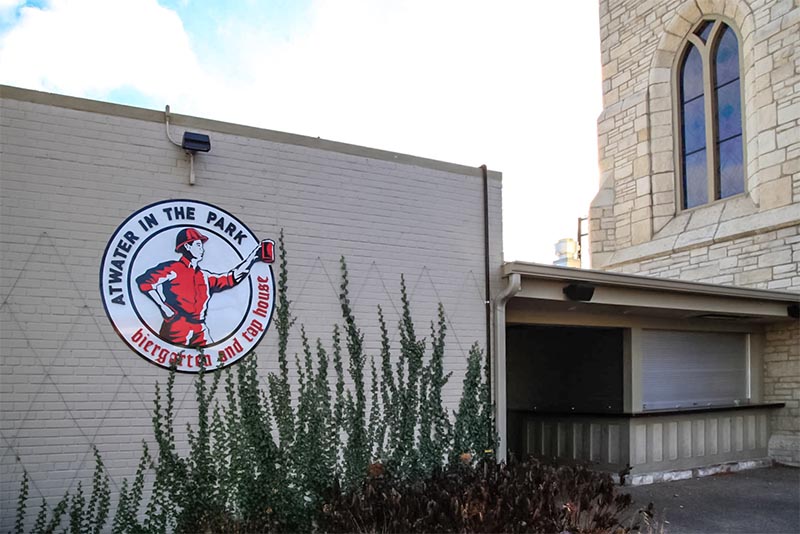 Corktown
Corktown is the oldest neighborhood in Detroit and perhaps the one with the most character, specifically among the re-emerging neighborhoods. That's a big reason why the neighborhood was listed on the National Register of Historic Places in 1978. While largely residential, Corktown is home to one of the most popular commercial strips in the city on Michigan Avenue.
Neighborhood Breweries
Batch Brewing has quickly established itself as one of the most popular breweries in Detroit. It's ideally located in a pared-down space around the corner from the historic John K. King Books.
The brewpub boasts a small menu curated by chef Matt Johnson, one of a number of chef's who returned home during Detroit's restaurant boom. There's also a sizable patio and cornhole available.
There are usually 12 beers on tap at any given time in the brewpub, and Batch likes to offer a lot of variety. While largely shying away from trendy IPAs, Batch generally brews European-styles like pilsners, lagers, stouts, and berliners. There's also usually a sour on tap, and ale fans can find a pale ale or IPA on the menu too.
Brew Detroit is a contract brewery that was created to help emerging Michigan beers gain more visibility. Located in an industrial-style building, the brewery represents Detroit's history and the trend of shopping and staying local.
Current breweries contracted to Brew Detroit include Atwater, Greenbush, Motor City Beer Works, Stroh's, Lake Brothers, HopCat, and more. The brewery also allows individuals to brew small-batch beers that are sold at the bar.
Midtown
Midtown is an area located just north of Downtown and is home to several smaller historic neighborhoods. It also has many of Detroit's most popular attractions, including the Detroit Institute of Arts and Wayne State University. And of course, a few of the city's most popular breweries are here too.
Neighborhood Breweries
Part of the group of Michigan-based breweries that opened Detroit locations in the last decade, Jolly Pumpkin's Pizzeria and Brewery has become a hit in the past few years. Originally founded in Ann Arbor, Jolly Pumpkin has locations throughout the state, including Traverse City, Royal Oak, Grand Rapids, and even one in Chicago.
The company's full name is Jolly Pumpkin Artisan Ales, so naturally, the brewery is known for its ales, IPAs, and sour ales. The spacious pizzeria always has a large selection on tap, bottled, or canned, so whether you're looking for a hazy or a saison, you'll find what you need. While people come to Jolly Pumpkin for the beer, its pizza and truffle fries get rave reviews.
Motor City Brewing Works is one of the oldest still-standing breweries in the city and certainly in Midtown, having opened in 1994. The brewery's taproom is cozy and offers brick oven pizza with ingredients from the nearby North Cass Community Garden. It also has expansive outdoor seating with plenty of shade.
Motor City Brewing Works offers a solid selection of beer with a majority of ales mixed in with stouts. Some of the favorites include Double Dark Red and Notorious DRIPA.
Another place that can claim to be the city's oldest brewpub, Traffic Jam & Snug made national press after being featured on "Diners, Drive-Ins, and Dives," but it's been a favorite among Midtown residents since the 1960s.
For food, Traffic Jam & Snug offers a small menu of appetizers and anything from a burger to a fish filet. Beyond just being a brewpub, Traffic Jam & Snug operates a bakery, dairy products, and its own rooftop garden.
The bar has a handful of rotating beers on tap, including American IPAs, porters, pilsners, and guest beers.
Downtown
Of course, the city center couldn't be left off. Downtown Detroit is naturally where most of the city's most popular activities and attractions are located. The neighborhood features three professional sports stadiums, the historic Fox Theatre, Campus Martius Park, and the popular Greektown area. It's also home to a couple of the city's most popular breweries.
Neighborhood Breweries
Atwater Brewing has been making quality craft beer in the Rivertown district since 1997. As Detroit has grown, it has grown as well. Today, most bars throughout Metro Detroit carry Atwater beers.
Their Detroit brewery is, like many things in the city, in an industrial building with plenty of space indoors and out. Its rooftop patio is one of the better ones in Detroit and is generally a busy place during summer happy hours.
Atwater Brewing currently has a selection of eight year-round beers which include styles like IPA, lager, porter, and a dark chocolate beer. There are also 17 seasonal beers, some of the favorites being Whango, Blocktoberfest, Lip Lock Cherry Stout, and Street Artist NEIPA.
Eastern Market Brewing Co. is a lot younger than most of the Detroit staples on this list, but it's just as popular. Located in the historic Eastern Market, the brewery has thrived on market weekends since 2017.
Eastern Market Brewing Co. is an indoor/outdoor space open Wednesday to Sunday and serving some of the best-rated beers in the city. From Jumbo Juice, a 9% NEDIPA, to the Blood Orange Mimosa Gose, the brewery is known for making unique brews and collaborations, including with the Ferndale Project.
Located in the heart of Downtown, Detroit Beer Company has been a pre-game favorite since 2003 due to its proximity to both Comerica Park and Ford Field. It's not just a great location that makes this brewery so popular, it's also won several awards that helped cement it as a neighborhood favorite.
Its signature beer is The Detroit Dwarf, a reference to Nain Rouge, a mythical creature that stems from the city's French history. It usually represents misfortune, but that hasn't stopped The Detroit Dwarf from becoming a flagship beer. Other popular options are Local 1529 IPA and Ecto Kewler, a fruity sour beer.