Los Angeles Local Life
Where to Find the Best Public Swimming Pools in Orange County
With the summer season approaching and kids getting out of school, some families may start looking for some fun ways to keep cool during the hot weather. Even though Los Angeles is known for its consistently moderate Mediterranean temperature, nearby counties such as Orange County, can be up to 10 degrees higher in comparison. This means that if you're looking to avoid the beach crowds and would rather cool off in a pool, you should have a handy list of the OC's public swimming pools. Whether you're looking to keep your kids busy splashing in the pool or if you're trying to swim a few laps to stay in shape for the summer, here are some Orange County neighborhoods with the best local pools open to the community.
Pearson Park and Pool – Anaheim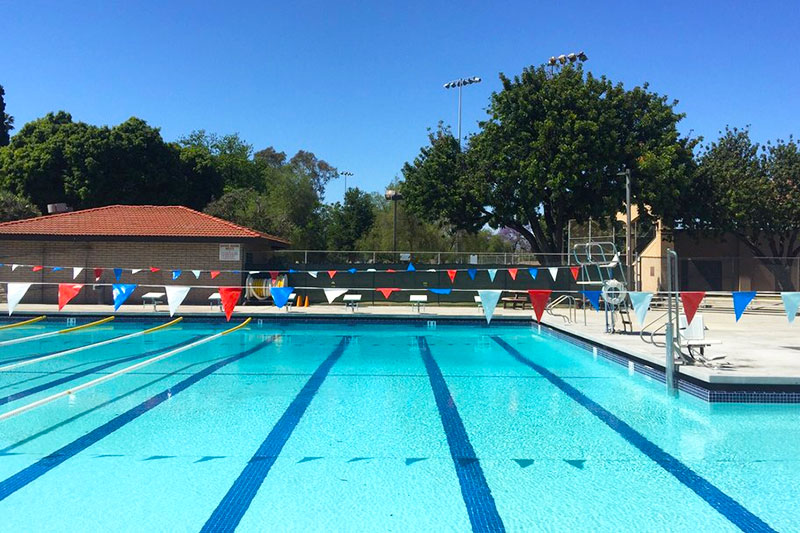 If you're near Anaheim, Pearson Park and Pool is a great swimming site for the entire family. During the summer, the public is open to swim for free every Friday from noon to 2 p.m. and every Saturday between 1 p.m. and 5 p.m. The park also offers a kids playground as well as volleyball and tennis courts. The Anaheim Family YMCA regularly plans Family Night Out events during the summer as well.
Woollett Aquatics Center - Irvine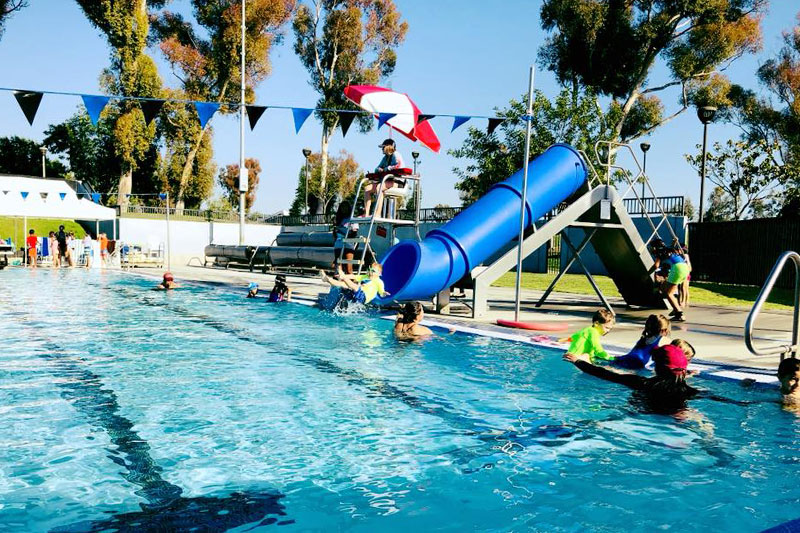 If you're in Irvine this summer, head towards Woollett Aquatics Center if you want to swim laps. This venue holds local, regional, and national events throughout the year and features two 50-meter pools and even a smaller pool for swim lessons. Although there are open swims, most patrons come here to swim laps for a small fee. However, annual passes are available for swimmers who want regular access.
Aliso Viejo Aquatic Center – Aliso Viejo
Located on Santa Barbara Drive in the OC neighborhood of Aliso Viejo is the newly built Aliso Viejo Aquatic Center. This impressive facility includes a recreation pool, a smaller instructional pool, and a toddler wading pool with a splash pad. This swimming center offers lessons, activities, and events for a small fee; they also provide lockers, an outdoor patio with a fireplace, and even a cafe.
Brenner Park Tiny Tot Wading Pool – Buena Park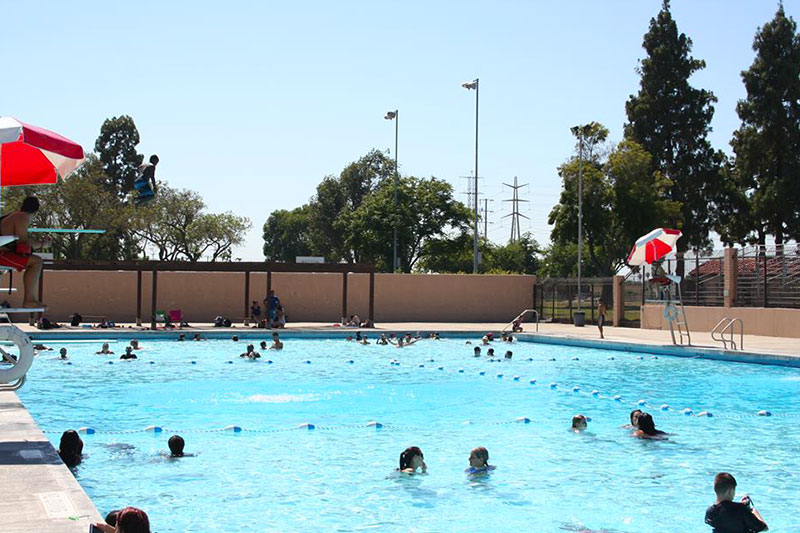 For parents who don't want to worry about deep ends or rough-housing from older children, Brennar Park Tiny Tot Wading Pool in Buena Park might be right for you. As its name suggests, the wading pool is only open to children ages six and younger and their parents. Since the wading pool is only 25-feet long and about one- to two- feet deep, it's a great beginner pool for children who are new to swimming. This pool is only open during the summer, but admission is free.
Crown Valley Community Pool – Laguna Niguel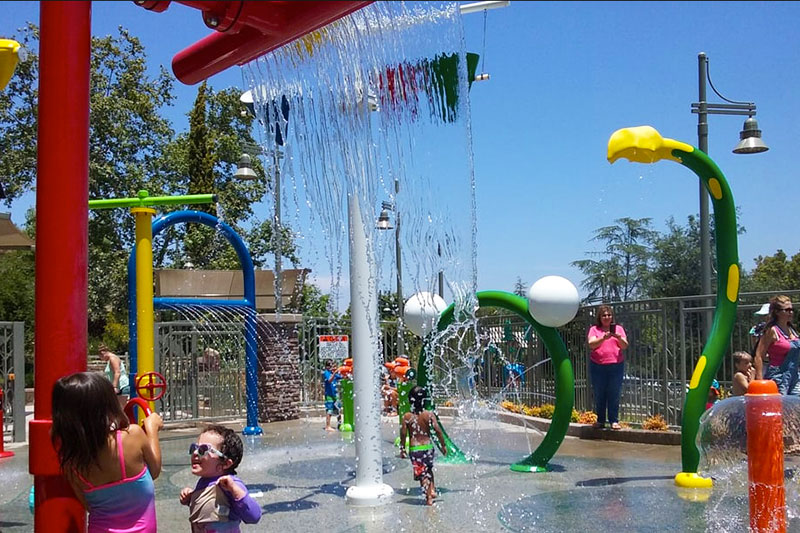 If you happen to be in Laguna Niguel, you'll be in for a treat if you head towards Crown Valley Park. In addition to the outdoor, heated pool that's open year-round, the park itself also features the Laguna Niguel Labyrinth, a botanical preserve, a YMCA, a new splash pad called Sprayground, an amphitheater, two playgrounds, and a variety of athletic fields. Try not to get lost in this park, and remember that the pool is located between the Crown Valley Center and the South Coast YMCA.
Harry M. Dotson Park - Stanton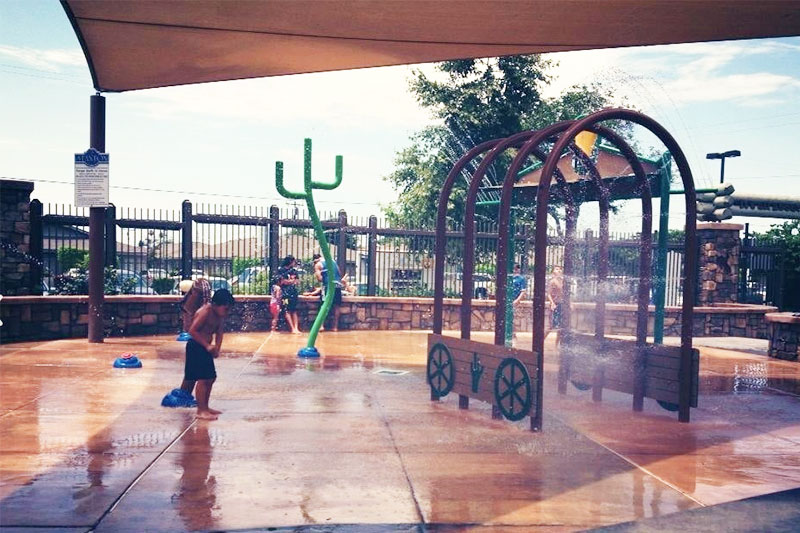 Harry M. Dotson Park is a family-friendly manicured playground located in Stanton. It's great to keep track of children who enjoy running around, especially since there's only one entrance into the park. The park includes a seasonal water spray area, complete with pirate ship playground equipment, treasure chests, and a "wet saloon." However, the community park also features two playgrounds, covered picnic and BBQ spaces, and open greenspace. During the summer, the city sometimes provides free lunch to kids.
Janet Evans Swim Complex – Fullerton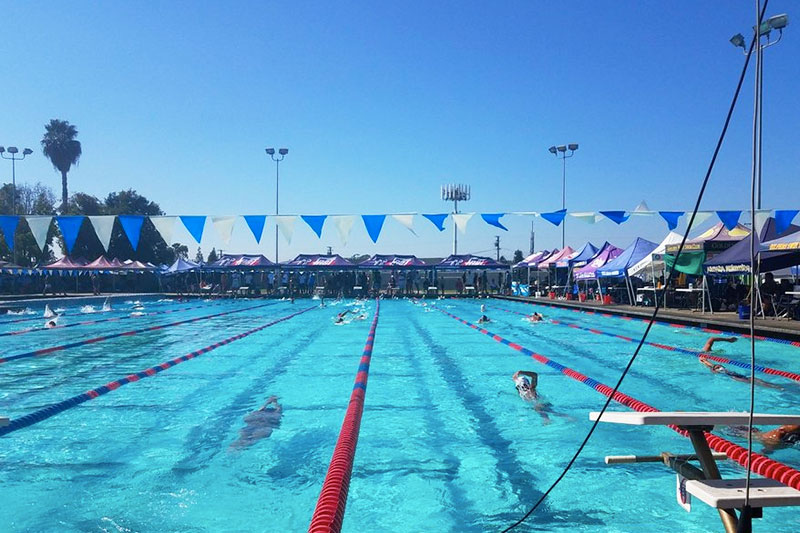 Situated at the heart of Independence Park in Fullerton is the neighborhood's community center Janet Evans Swim Complex. Another good facility for lap swims as well as recreational open swims for the public, this complex offers an Olympic-sized pool as well as a heated instructional pool.