Where to Find the Hidden Skate Park Scene in Dallas-Fort Worth
In an area where winter only lasts a couple weeks with very little measurable snow on the ground, North Texas is a skateboarder's dream. But Dallas-Fort Worth has miles of endless highways from end to end, and it's not exactly known as being a place with a lot of active, outdoorsy types, despite the weather. As a casual observer, you might not see crowds of people hanging out and skating, but that doesn't mean they're not there. You just have to know where to look. We asked some big names in the local skateboarding scene about the state of the activity in DFW.
A Skate Park By the People, For the People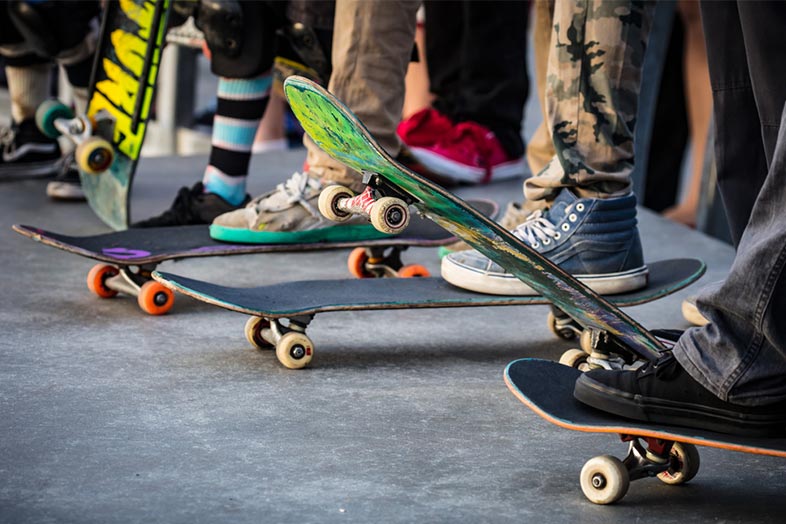 As the fourth-largest city in the U.S., you would expect the city of Dallas to have its own skate park, especially since so many of the surrounding suburbs do. But even though Dallas has an active skate scene, like people meeting to skate at Klyde Warren Park, there's actually no official skate park.
We spoke to Clinton Haley, a local physician who's also heavily involved in advocating for better skating facilities in Dallas. He skated as a teen, but the interest didn't stick at the time. He rediscovered a passion for it when his son became interested, and now it's a father-son activity. He's the representative for a nonprofit group called Skate Parks for Dallas, which is working in partnership with the Dallas Parks Foundation and the city's skaters to plan a skate park.
City voters approved a bond in November 2017 that provides $4 million in funding for a poured-concrete skate park at Bachman Lake.
"Poured concrete parks are more fun to skate and can be used for a long time," Dr. Haley said.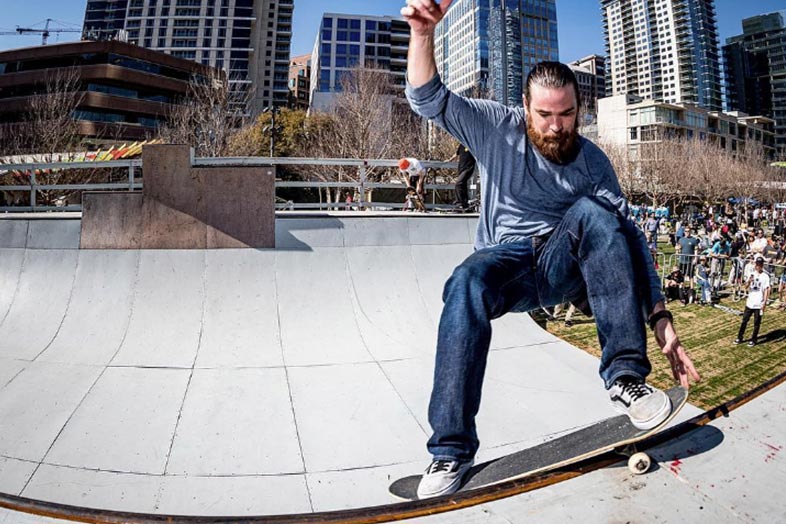 The park is still in the planning stages, but the city is actively soliciting suggestions from the public about the park—it's clear the city is willing to put more money into developing the facilities that people want.
"About 10 years ago, the skaters at that time tried to get something similar, but they couldn't get interest from city officials," Dr. Haley said. "This time, I'm happy to say that the current City Council and the parks foundation, they really get it."
Dallas technically does already have a skate park, St. Francis or Lakeland Hills in East Dallas. The much-beloved neighborhood park sees a lot of regular use, but it's outdated and the equipment needs some safety upgrades. Lakeland Hills is a prefab structure, which means it's seen a lot of rust and wear and tear, making it less safe. City planners hope to replace it with a poured concrete structure in the future.
However, in the meantime, you can find heavily used skate parks in many of the suburbs.
"Skaters are willing to drive to where the parks are," Dr. Haley said. "But the city of Dallas really needs one, because it can be hard to find time to drive 45 minutes just to skate."
Helping the Next Generation of Skaters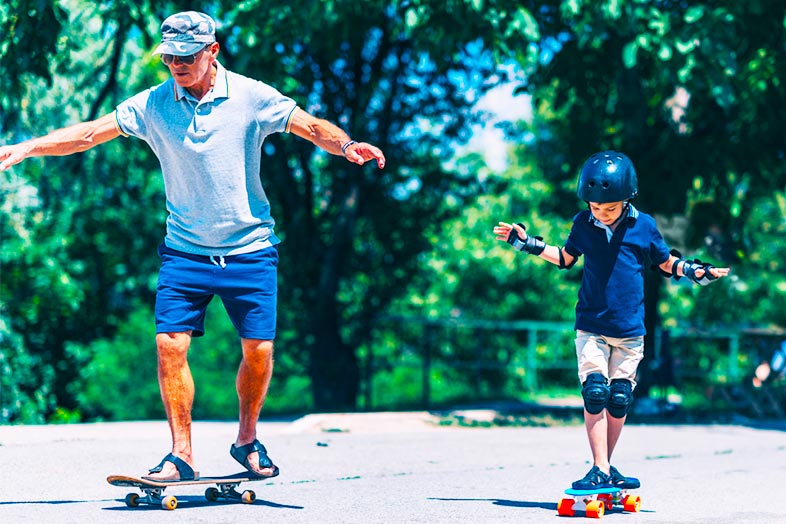 Local pro skater Josh Hurley founded the nonprofit organization SwitchLife, which works to teach at-risk youths to skate. The physical activity and camaraderie from skateboarding can help keep kids out of trouble. SwitchLife runs skate clinics in areas around DFW, including Denton and Fort Worth.
"It's a program designed to help kids prepare, practice, progress and persist in life," Hurley said.
Why Skating is Great for All Ages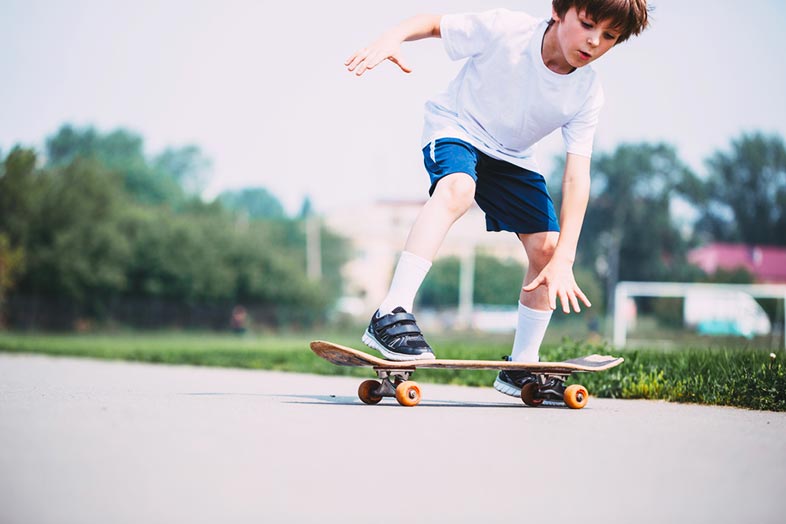 Even if you're already well past childhood and just love to skate, the benefits of skating are huge. There's nothing quite like the rush of catching air as you skate a bowl or land a perfect kickflip. If you have a deck in your closet and it's just been collecting dust, bring it out to one of the skate parks mentioned here. (Helmets and safety gear are recommended to reduce the risk of injury.) Dr. Haley encourages this, stating that you'll have a lot of fun and maybe even meet some new friends.
"Skateboarding is great cardiovascular exercise and really helps with stress relief. But it's also a neat opportunity for interaction. You run into people you would never meet otherwise. It's a really multi-generational scene, and you might have a lawyer or doctor out there skating next to a young person who needs help to know how to find a job. It just brings people together."
Whether you live in the suburbs or just want to find a big, poured-concrete skate park before the one in Dallas is complete, check out this list:
Wheel Zone Bike & Skatepark - The Colony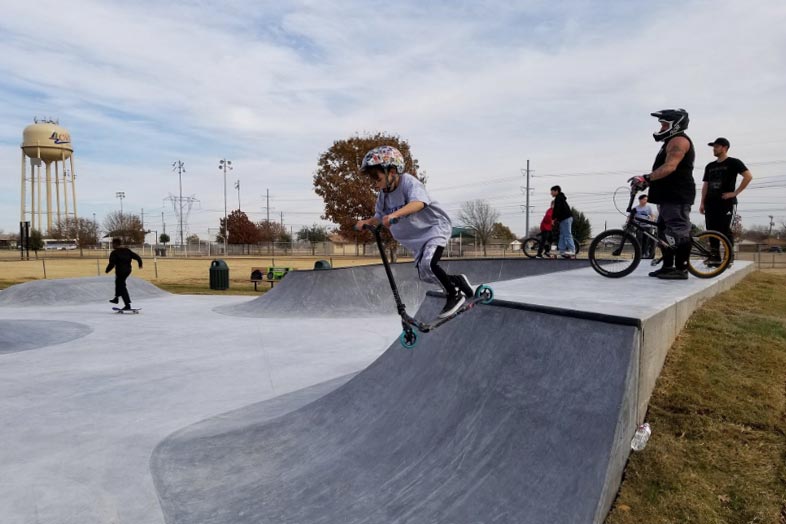 For a long time, The Colony had a temporary skate park with modular ramps. The city converted their park to a more permanent facility in December 2017. The surprising thing is that they did it for just $300,000 by converting the ramps already there into something more stable. Taking what you already have and finding a way to make it better is the skateboarding spirit in a nutshell.
Vandergriff Park - Arlington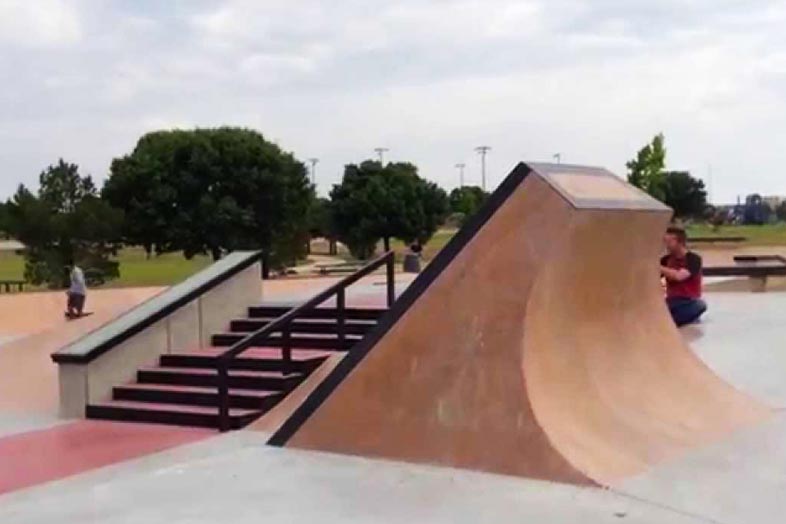 The first phase of Vandergriff Park in Arlington opened in 2014. The project was intentionally designed to accommodate skaters of all skill levels, having features like a snake run with multiple terrains and a plaza-style area with a flow bowl. The park has been years in the making and publicly funded, taking into account lots of input from the skating public. Vandergriff Park is also a multi-purpose park that has playground equipment and sporting fields, so this is a great choice if you want to skate while your fellow visitors have other things they want to do. Just be aware that this isn't a skateboarding-only kind of place.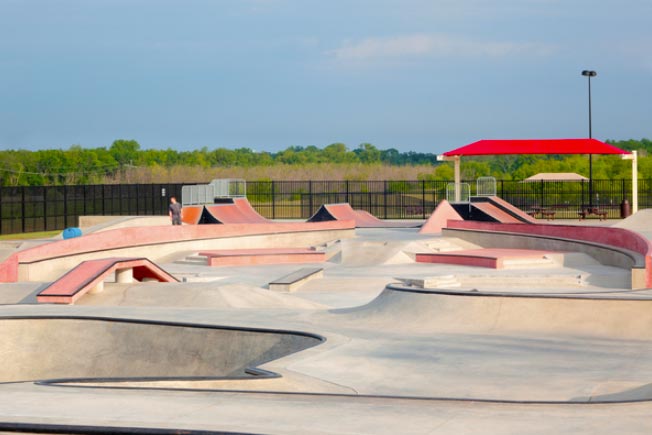 Railroad Park in Lewisville is a large and challenging skate park. It has 33,000 square feet of skating surface, including a central concrete bowl, a large flow section, and lots of features to keep things exciting. A variety of bowls, ramps, ledges, stairs, and handrails will give you lots of reasons to come back more than once.
Carpenter Park - Plano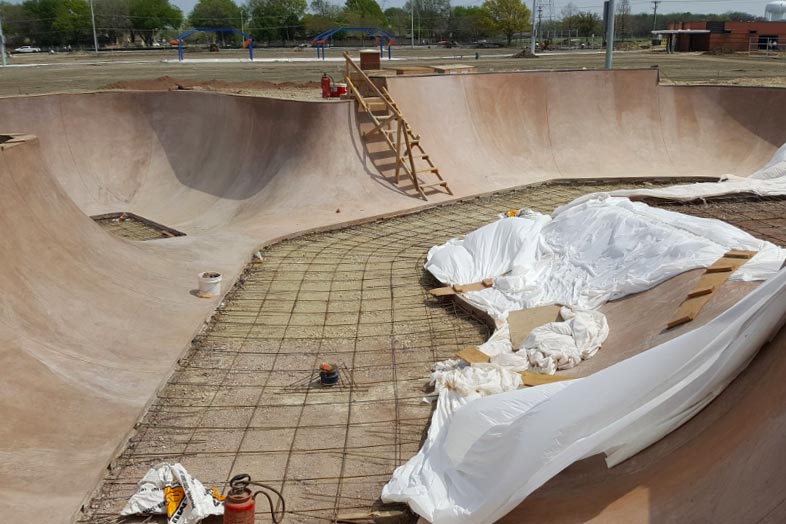 The skate park in Plano is not exactly a secret. But the $1 million project at Carpenter Park is too well-appointed to be ignored. Far from being a tiny little neighborhood place to skate, Carpenter Park is a gated park for skaters only (no BMX riders allowed). The park includes a variety of bowls, ramps, handrails, and stair sets.
The Edge - Allen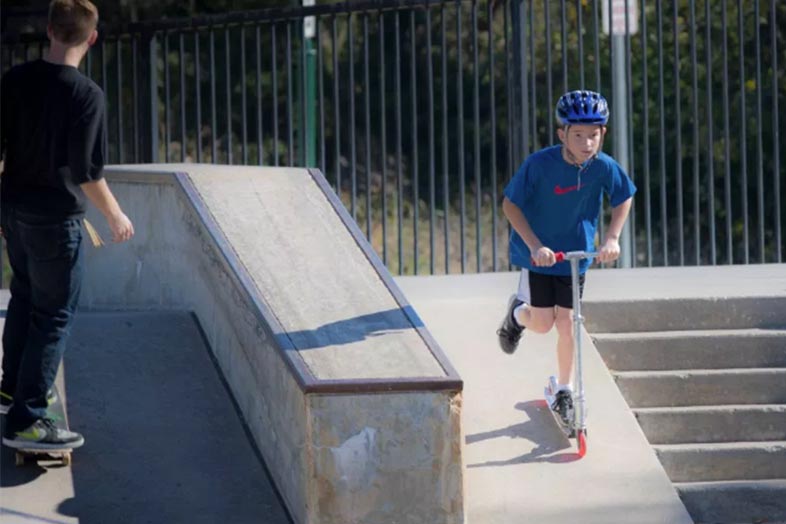 The Edge skate park in Allen is actually the largest in the entire state. With over 38,000 square feet, bowls as deep as 9.5 feet, and a variety of courses and stairs with handrails, it's not surprising that this place gets pretty crowded. The park has a lot of nice extra perks, like lighting for nighttime skating and shade and fountains for skaters and spectators alike.