Where to Go Hiking in San Antonio
Where to Go Hiking in San Antonio
Even though San Antonio is known as a large and rapidly expanding city, there are still abundant natural areas and greenspaces to enjoy. Hiking is an especially popular outdoor activity, as there are plenty of trails for just about any kind of hiking skill level. Whether you're interested in a paved city trail, or a longer journey through an unpaved trail in the woods, here's where to go hiking in San Antonio.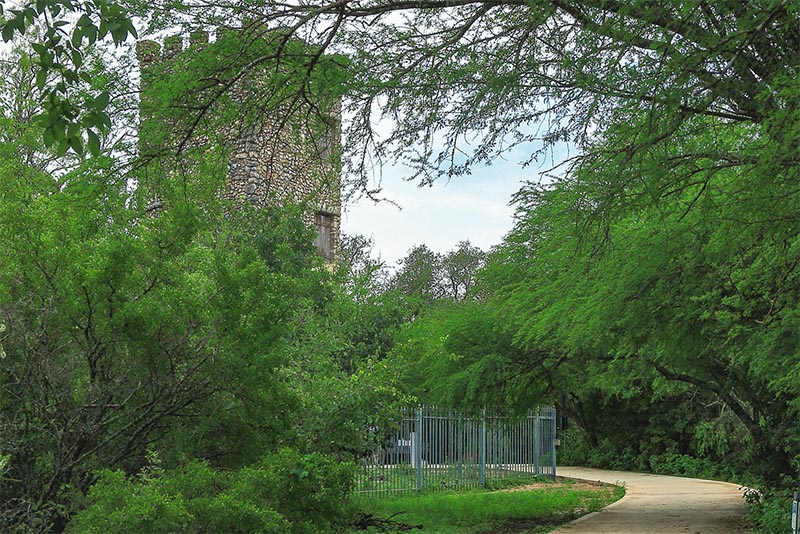 Located in the Uptown neighborhood, the 96-acre Comanche Lookout Park challenges you to climb to the top of the hill, which provides a beautiful vantage point view of the lush green landscape of the area. In addition to hiking trails leading up the hill, you can also find paved trails and other more relaxed hiking options within the same park.
The historical context of this park is especially interesting, as the Apache and the later Comanche Indians once used the location as a lookout to protect their settlement against invaders. The vantage point at the center of the park is marked by the tower built in the 1940s, giving you an interesting structure to seek out during your hike up to the top of the hill. The climb to the top features a noticeable elevation change, but the view when you reach it is worth the climb.
If you're more of a city-dweller, you may enjoy the trails at McAllister Park, another park located in Uptown. Despite being in the middle of the city, this is a 976-acre park with plenty of recreation options, including natural areas with biking and jogging trails, playscapes, and athletic fields. There's also a large dog park.
Because of the variety of the park's landscape, there are options for experienced and casual hikers alike. There are 10 miles of unpaved hiking and biking trails, in addition to the five miles of asphalt trails. Hiking the trails at McAllister Park allows you to feel connected with nature without having to venture outside of the city. It's a convenient option for busy San Antonians who are looking for a local escape without having to drive too far.
On the Northwest Side of the city, there are 232 acres of canyons, grasslands, and woodlands known as Friedrich Wilderness Park. Bird watching is a year-round activity that brings people from all over to the park. Friedrich Wilderness Park features 10 miles of hiking trails.
This San Antonio park is not only ideal for hiking and bird watching, but it's also incredibly scenic. The location might surprise you, as this park is located about 10 minutes from The Shops at La Cantera and The RIM, two large shopping centers also located in Northwest San Antonio. It's another beautiful, natural escape located just within reach of the rest of the city.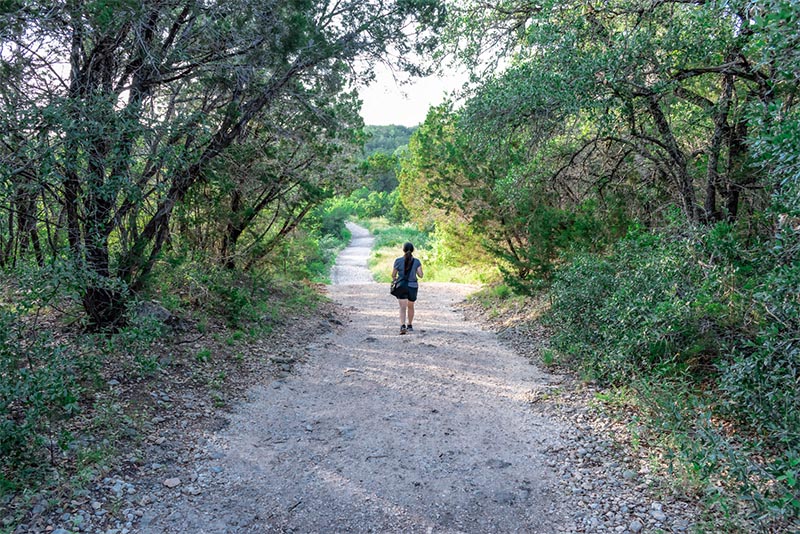 San Antonio is home to Government State Canyon Natural Area, a huge 12,000-acre Texas state park with natural areas and trails for hiking, biking, and camping. This park is one of the most fascinating in the city as it features 110-million-year-old dinosaur tracks that can be viewed up close throughout the park. There are over 40 miles of hiking trails, giving you seemingly endless opportunities for exploration within the natural area. In addition to its expansive landscape and historical offerings, there are also kid-friendly recreation options such as guided hikes and playscapes.
This park is located just outside of the Far West Side of the city. Because it's a state park, you'll need a reservation with Texas Parks and Wildlife to visit and enjoy everything this park has to offer.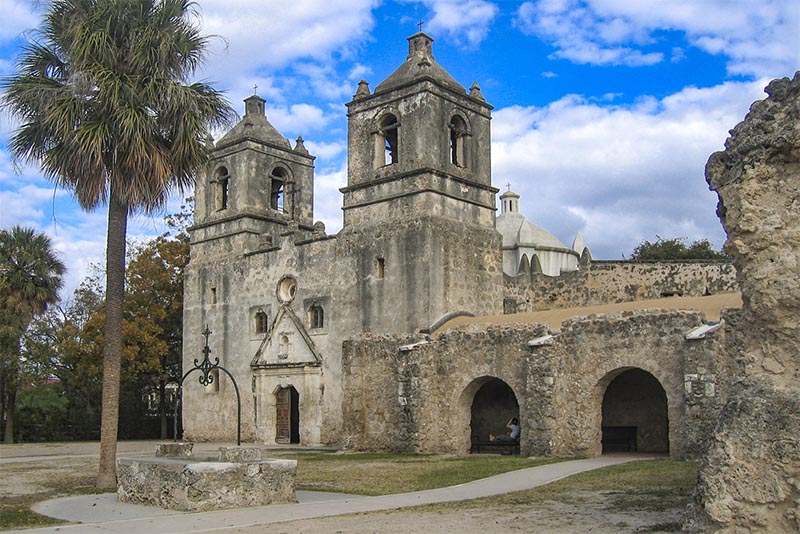 San Antonio has a rich history that remains preserved through trails such as the San Antonio Missions Bike and Hike trail. The trail is a long stretch that connects all five missions, which have about 2.5 miles of walking distance in between each one. Because of the trail connection, you can hike, bike, or walk the stretch and view every mission up close in one day.
The trail also runs along the San Antonio River, giving you even more to look at during your hike. Make sure to grab a map and plenty of water before embarking on your trip. Be warned that this trail is not a loop; you'll need to either hike back or use the city bus to get back to the start.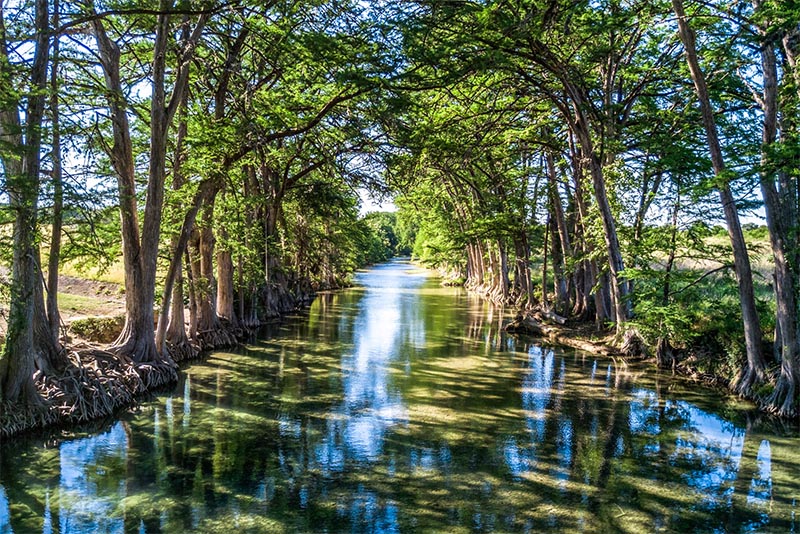 Hiking is even better when you have a river to cool down in afterward. At the Medina River Natural Area on the Far South Side, you'll find 511 acres of riverfront hiking and biking trails, giving you plenty of recreation options, scenic views, and native wildlife to spot.
There are about 7 miles of paved and unpaved hiking trails in total, and the park features an abundance of native oak, cypress, and pecan trees along the riverbank trail. This park is located about 15 miles from downtown, encouraging you out and away from the city for some much-needed peace and quiet.