Where to Live Near D.C., Besides the City
Where to Live Near D.C., Besides the City
Maybe you got a job in Washington D.C. but don't want to live in the city proper. If you still want to be in the D.C. area but would prefer not be in the middle of it all, here are seven towns and neighborhoods near the city that you can call home.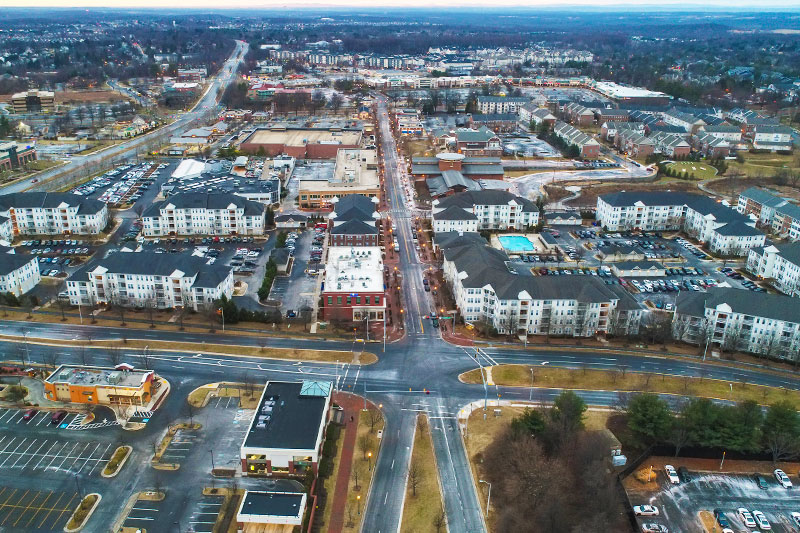 View homes for sale in Germantown
Germantown, Maryland, is one of those towns that feels suburban but doesn't cross the line into Stepford territory. Sure, you have some private communities, but for the most part, this area just offers small, tight-knit neighborhoods where people really get to know each other.
The hardest part about this town is where it's located. In order to get into the city, you have to make your way to the end of Metro's red line at Shady Grove Station. That's about a 30 minute drive on a good day, worse when traffic is particularly bad. If you work outside of normal 9-5 hours, this would be a good area for you to consider. However, it's more difficult when you have to commute during rush hour.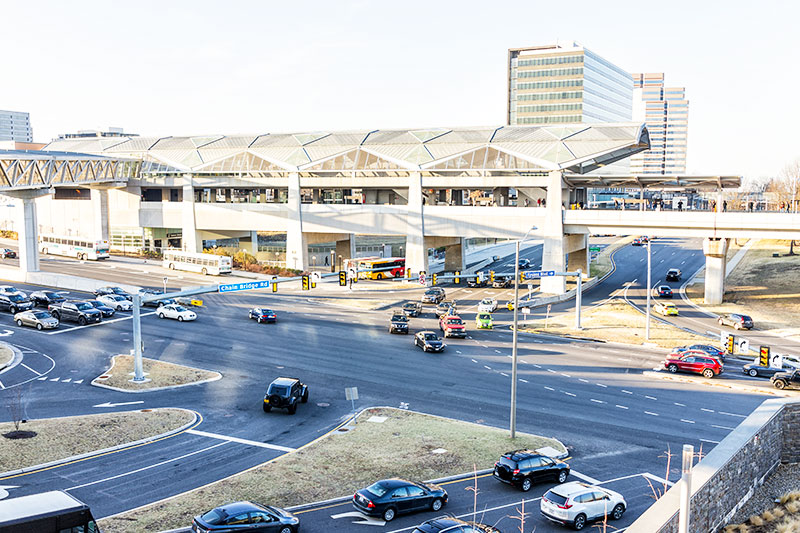 View homes for sale in Tysons
Tysons, Virginia is known for one thing: the mall. Split between Tysons Corner Center and the more high-end Tysons Galleria, everyone is likely to find a store they enjoy here. The place is so big you can honestly make a day trip of that alone, but don't worry if you don't like walking through fluorescent halls all day—the mall has an outdoor plaza.
As far as housing options go, just like at the mall, you can find a bit of everything. In McLean and Vienna—the two towns Tysons sits between—there are townhomes, condos, and single-family houses that range in price and have many different features. For example, you can find a simple, four bedroom townhome for just under $700,000 or splurge on a five bedroom estate for over $4 million.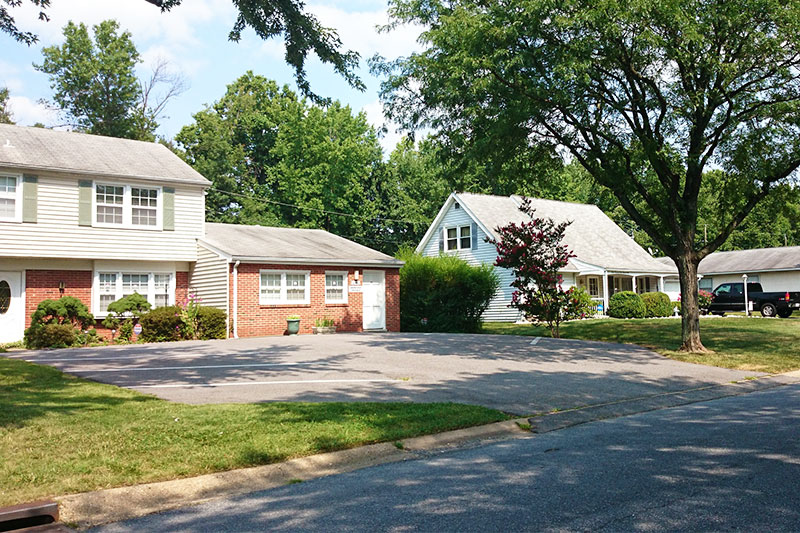 View homes for sale in Bowie
Bowie, Maryland is one of those towns that's super affordable, while still having a lot to offer. Right now, there's a five-bedroom Colonial listed for just under $500,000.
That affordability does come at a cost, however. While driving into the city might only take 30 to 45 minutes, that really is your only option. You can take public transportation but most bus routes take you out of the way, and take much more time than if you drove on your own. The Metro is so far out of the way, it really isn't worth the trip.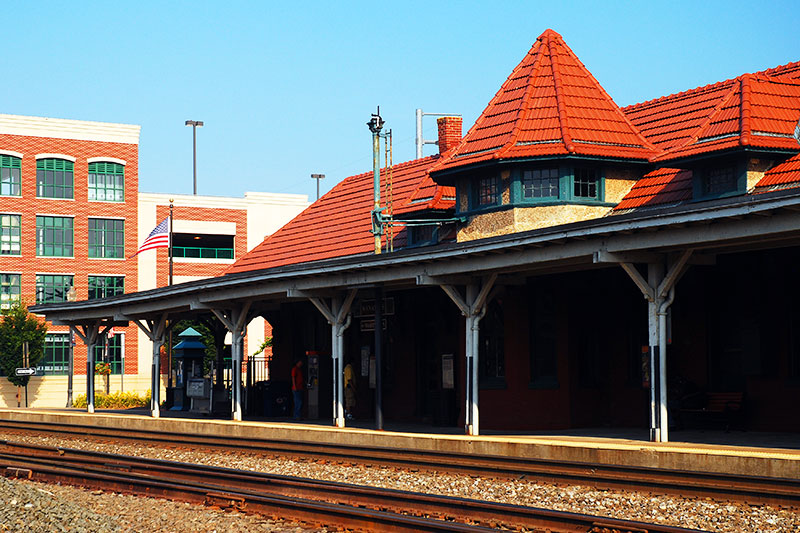 View homes for sale in Manassas
Manassas, Virginia is another quaint, small town, with all of the nice touches you might expect from a classic Main Street. Situated an hour drive from D.C., the town offers a museum, arts center, and multiple park areas where you can enjoy a day of recreation.
The town has quite the arts scene too. Take some time to print out and mark up the arts map, so you can explore all of the galleries open to the public.
As far as housing prices go, a quick search will show you just how affordable the town is. A three bedroom home for under $300,000 is currently listed and a five bedroom home for under $600,000.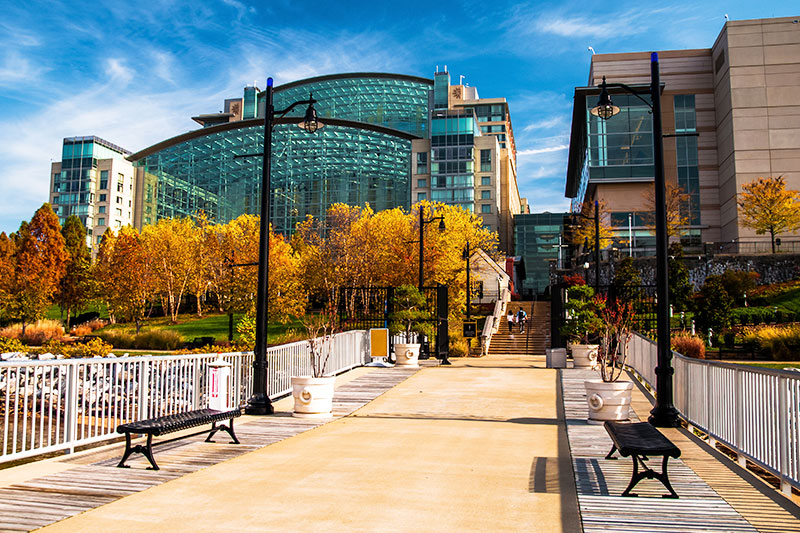 While it might sound like National Harbor, Maryland would be tucked away somewhere along D.C.'s waterfront, this town is actually a bit farther out in Maryland. A 30 minute drive from the city, this area is home to the relatively new MGM Casino and Hotel.
Downtown National Harbor has a vibrant waterfront scene, complete with a ferris wheel. The small shops and restaurants set up along a street grid give you a bit of a city feel without being so overwhelming that you can't decide where to go.
The best part is, you have the option of living in a city-like downtown, in a condo or apartment, or you can put down roots in the more suburban neighborhoods in a single-family home.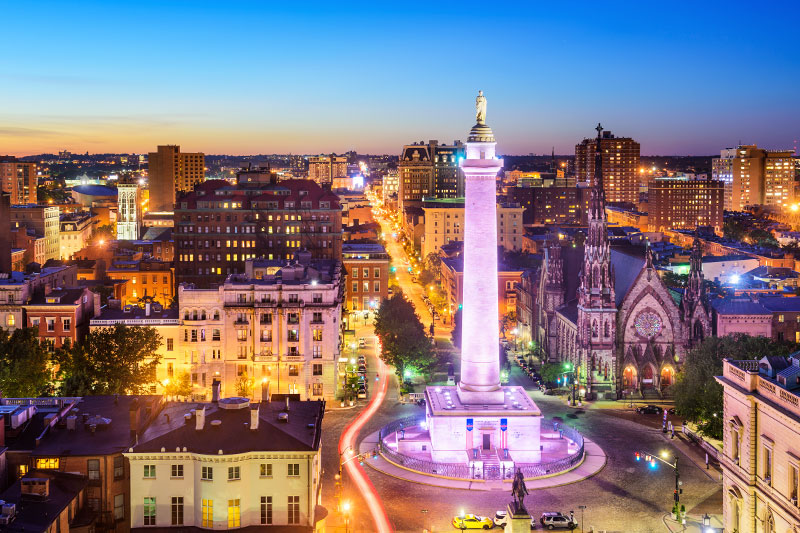 View homes for sale in Baltimore
While this city is quite a trek from D.C.—the Acela Express will take 40 minutes to get you from downtown Baltimore to Union Station—it really is worth being a bit farther out. If you aren't going to be commuting into D.C. every day, Baltimore is a more affordable option and offers many of the same great things D.C. does. Currently, there's a three bedroom rowhome listed for under $110,000.
Baltimore has an incredible waterfront area and iconic dining. My favorite time to visit this city is restaurant week, when all of the local dining spots put up special menus, and not a single dish fails to satisfy.