Which home renovations will pay off?
Which home renovations will pay off?
If you're thinking about selling your home now, or even years down the line, it's important keep up with modern home trends and renovations. There are many small investments that will make your home more appealing to a potential buyer. Renovations don't have to be huge, expensive projects; minor alterations like making the home more energy efficient or a cosmetic facelift can see major returns on your investment. Here are some tried-and-true home renovations that are sure to pay you back in its resale value.
Painting
A big part of improving the value of your home and making it more appealing to shoppers comes down to simple aesthetics. A new coat of paint is an easy way to make your home look and feel new. Give your walls a contemporary color and focus on warmer, more neutral colors like beige or dark green. This is an easy and relatively inexpensive investment that will make a big impact on a potential buyer.
New Flooring
New flooring can have a dramatic impact on the overall aesthetics of a home. You may want to go with one of the trendier flooring materials, such as cork or bamboo. These provide a rustic and charming look and come in various colors that can match the interior design of your home. It's important to avoid carpet, which has been on the decline over the last decade or so, and will most likely be ripped up and replaced by the new homeowner.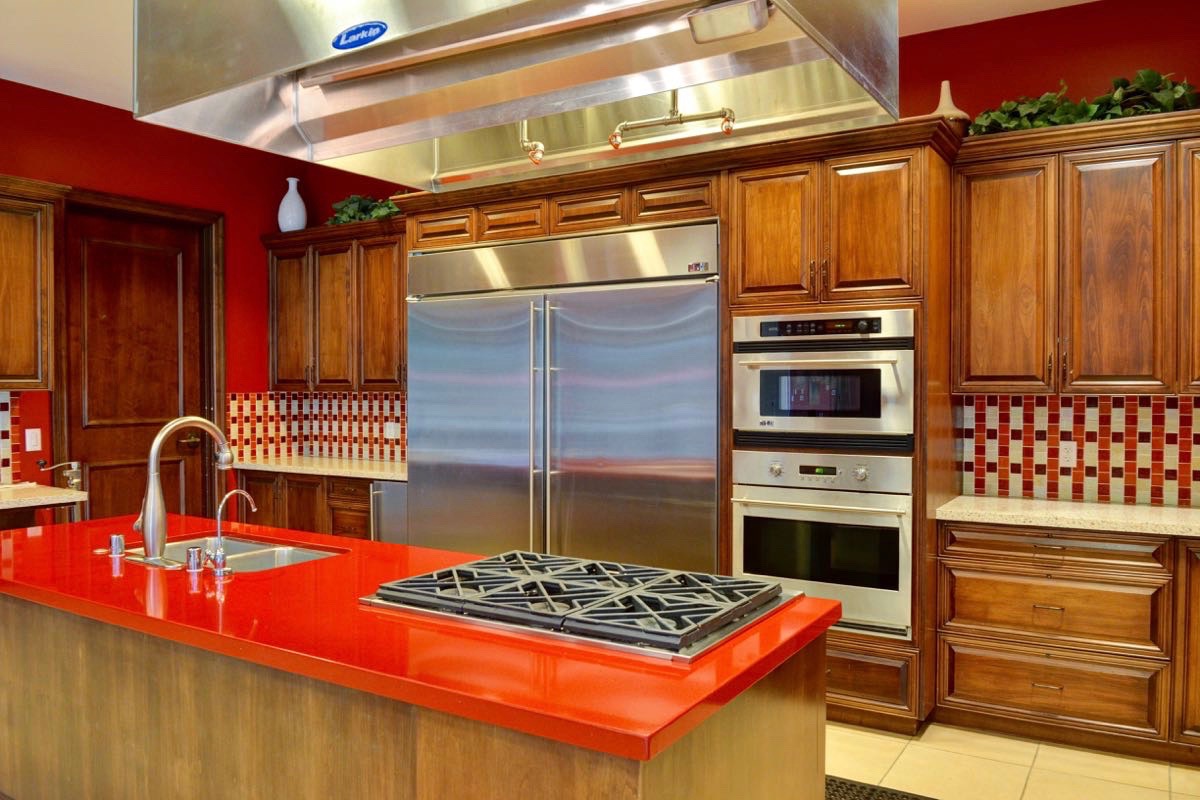 Kitchen Renovation
Whether you're cooking or entertaining, the kitchen is the natural center point in any home. It's best to upgrade things you think a potential buyer might not do themselves. That means you'll want to upgrade to modern, sleek, and energy-efficient appliances, like a new dishwasher or refrigerator. A modest kitchen remodel can see up to an 83% return on your investment, according to Investopedia. You can also look at unique additions that bring a kitchen to the next level, like a wine refrigerator, kitchen island, or even a wet bar.
Bathroom Renovation
Renovation Recently, the only thing a home buyer wanted in a bathroom was plenty of them. Now, home buyers are looking at design as well. It's important to not go too luxurious with your renovations, but a small rehab could net you an extra $10,000 on the sale price. Double sinks and tile floors are a big trend in recent years and can increase home value. It's also possible to save on water with some of these upgrades, like adding a low-flow toilet or water-efficient showerheads.
Replace Windows
Window technology is constantly improving, making homes more energy-efficient by reducing the work of your HVAC system. Reducing energy costs is a big plus for home buyers. Typically, new wood seals will add over $12,000 onto a sale price. You may also want to consider getting tinted windows so you can reduce UV rays.
General Maintenance and Upkeep
Behind the scenes is just as important as the outward appearance when it comes to home value. If your basement is prone to flooding, spending the money for a new sub-pump might be necessary. Inspections on heating or air conditioning, septic systems, and just general maintenance around the house can be a big help. Also make sure to focus on landscaping, keep your grass green and shaped, add inexpensive plants if the landscape is a little bare, or even install a sprinkler system. Sometimes, it's the simple things rather than bigger projects that generate the biggest returns.