Bay Area Real Estate
Why Bernal Heights Is One of the Bay Area's Most Family-Friendly Neighborhoods
Ask any San Francisco resident which neighborhood is the most family-friendly and many will point you in the direction of Bernal Heights. This area is so synonymous with family living that it's been endearingly dubbed "Maternal Heights" by locals.
Very few neighborhoods in San Francisco have a quiet and comfortable atmosphere like Bernal Heights. One look at the quaint cottages and cozy bungalows lining the residential streets of this neighborhood, and you'll feel like you're in the suburbs.
If that reputation isn't enough to entice you into moving here, here's why Bernal Height isn't just one of the most family-friendly neighborhoods in the city, but in the entire Bay Area.
Prime Location
Bernal Heights is right next to Highway 101 and Highway 280, making it ideal for commuters, especially those who drive. The neighborhood is also located just south of the Mission District, a neighborhood with plenty of entertainment, dining, shopping, and recreation options.
SoMa and the Financial District—two neighborhoods with lots of company headquarters and high-tech firms—are also just a quick shot up the freeway, meaning short commute times for those who work in the area. And if you don't want to drive, there are public transit options like buses 49 and 14 that can take you to the Mission and downtown quickly.
Top-Rated Schools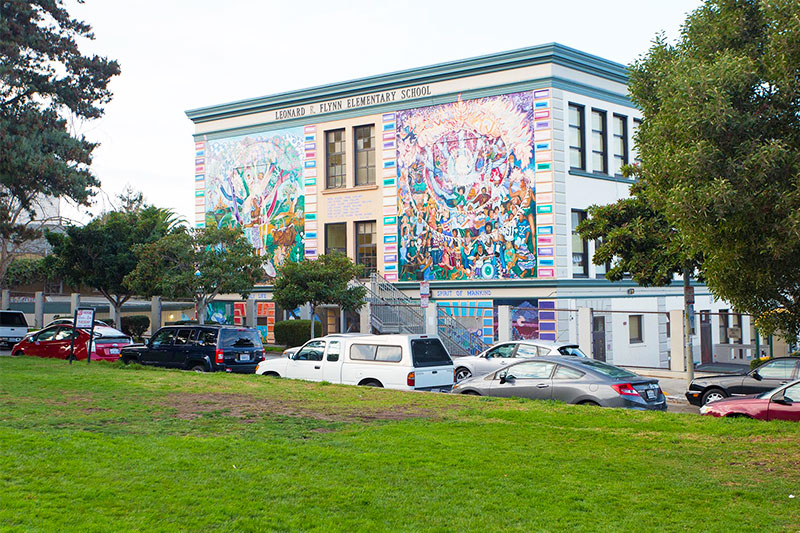 Families with school-aged children can rest assured knowing that the schools in and near Bernal Heights are some of the best in the city. From Lowell High School to Lawton Alternative Elementary School to Ruth Asawa San Francisco School of the Arts, all of these schools have earned high ratings from GreatSchools.
Parks and Outdoor Recreation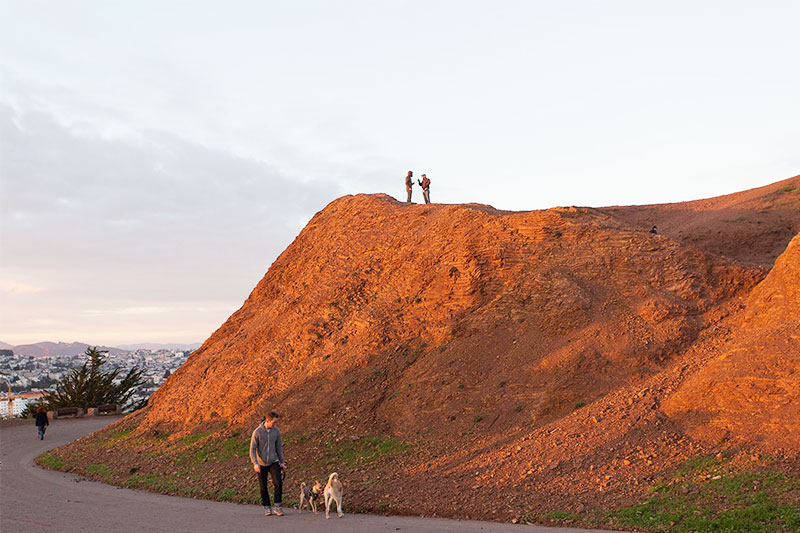 Holly Park and Precita Park are popular outdoor destinations for families with children, and you'll see many residents gathered here on weekends enjoying ice cream on a sunny day. Dog owners might want to head up to Bernal Heights Park, where both residents and their pets can enjoy a steep climb that ends with a gorgeous panoramic view of the city.
The Bernal Heights Community Garden is a great place to enjoy some nature right in the heart of the neighborhood. In Bernal Heights, residents take great pride in the amount of open greenspace for their children and pets to play in.
Foodie Destination
Bernal Heights may be known as a family-friendly neighborhood more than anything else, but it's also an under-the-radar foodie destination. Even Outer Sunset residents would be glad to trek across town to sample modern sushi at Ichi Sushi or scarf down some key lime pie at Blue Plate. Eateries like Little Nepal serve up tasty Nepalese dishes, while Bernal Star is known for their juicy burgers, and sometimes even a movie screening.
Want to get your drink on? Slurp on cocktails at Holy Water, or go dancing at El Rio. There are also plenty of additional dining and nightlife hotspots along Cortland Avenue, which bisects the city.
Relative Affordability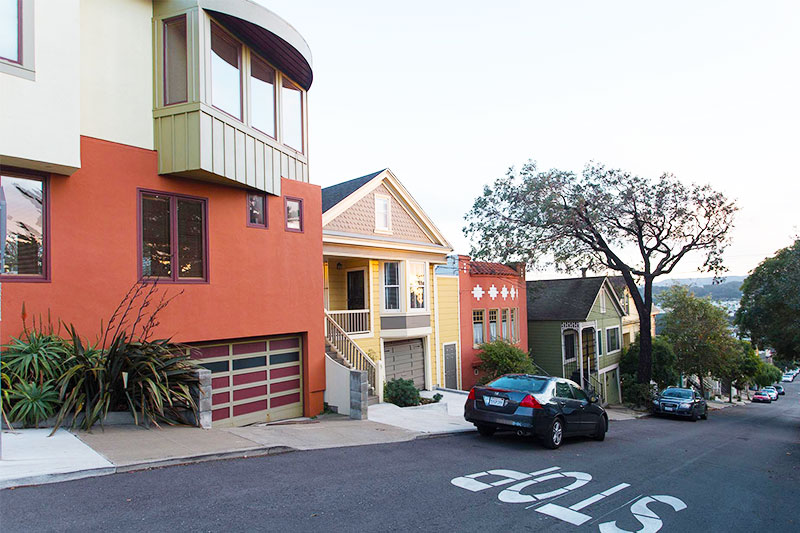 The word "affordable" is very relative in San Francisco. After all, the city's median home price is $1.62 million, according to Business Insider. So with a median home price of $1.47 million, according to Neighborhoods.com data, Bernal Heights offers price tags that are a bit lower than what you'd find in much of the city.
Homes exist in a wide range of styles and sizes, so whether you're in a market for a condo, a loft, or a single-family home, there's a good chance you'll find something that suits your needs and budget in this eclectic neighborhood.