Why Lower Greenville is a Sweet Tooth's Paradise
Why Lower Greenville is a Sweet Tooth's Paradise
Greenville Avenue is a vibrant Dallas thoroughfare known for the St. Patrick's Day Parade in March and many other events throughout the year. It's also a heavenly paradise for those who love sweets. Lower Greenville is the neighborhood surrounding the avenue, allowing residents easy access to dessert-friendly spots along the street.
Whether you want to walk, bike, or drive, here's where to satisfy your sweet tooth in Lower Greenville.
Top Pot Doughnuts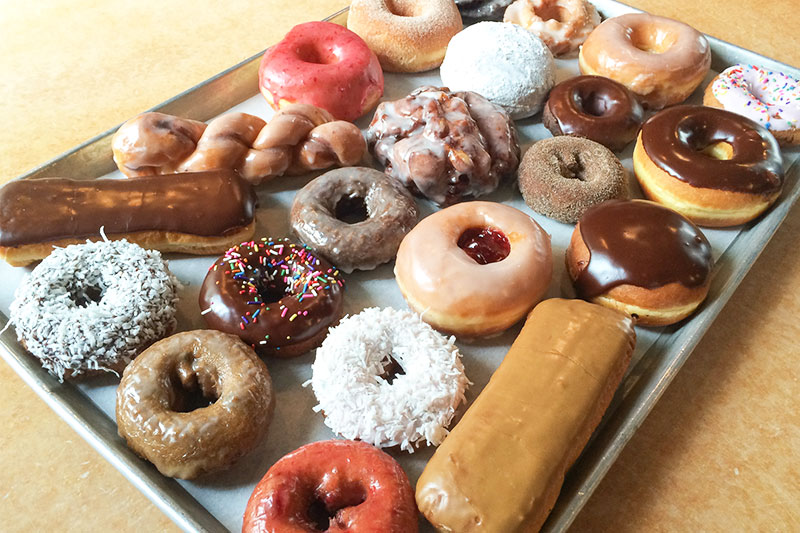 Top Pot Doughnuts may have started in 2002 in Seattle, but today it's filling the doughnut niche in Lower Greenville. Top Pot offers over 40 types of doughnuts, all of which contain zero grams of trans fat. They're also made in what the owners call the old-fashioned "hand-forged" way, without the machines you might find at a Krispy Kreme. Locals and visitors alike return to Top Pot Doughnuts time and time again.
Boulangerie
Boulangerie is a French-style bakery with a wide selection of house-made sweets and coffee. You'll find everything from fresh breads to sweet items like chocolate croissants, cookies, fruit tarts, eclairs, peach galettes, and Kouign Amanns.It's best to visit Boulangerie in the mornings when the sweets are fresh and ready to go, before everyone picks over the best ones. If there's time, enjoy a delectable pastry and a cup of coffee on the outdoor patio.
Val's Cheesecakes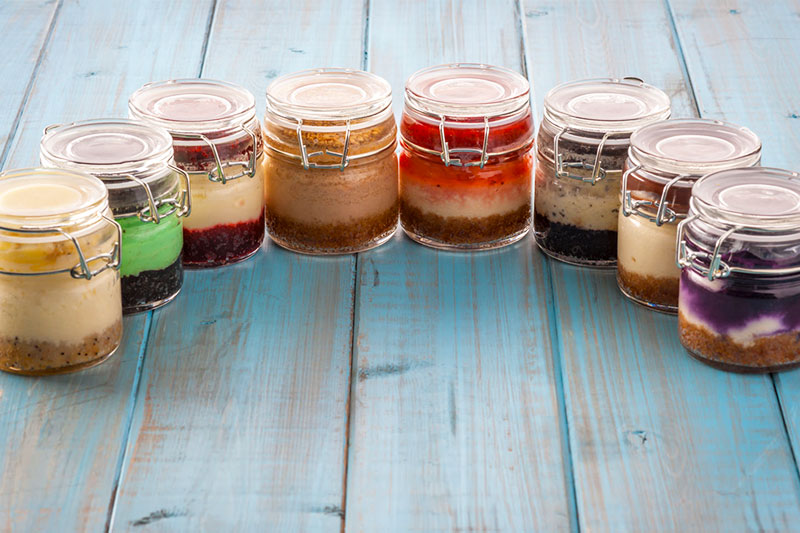 Cheesecake fanatics will find a home at Val's Cheesecakes on Greenville Avenue. They serve classic cheesecakes like blueberry, strawberry, and cookies n' cream, as well as out-of-the-box flavors like bacon cheddar, salmon, Nutella, and taco. Order a slice, whole cheesecake, or try their cheesecakes-in-a-jar.
JOY Macarons
JOY Macarons has fluffy macarons in assorted flavors, like honey and lavender or cookie dough. Salted caramel, raspberry, rose and lychee, and pistachio are other favorites here. When it's hot, be sure to try the ice cream-filled macarons. The popular cinnamon frozen macaron is made up of sweet frozen cream and Vietnamese cinnamon. The cereal milk macaron is also beloved and features Fruity Pebbles-infused ice cream with a white chocolate shell.
Dude, Sweet Chocolate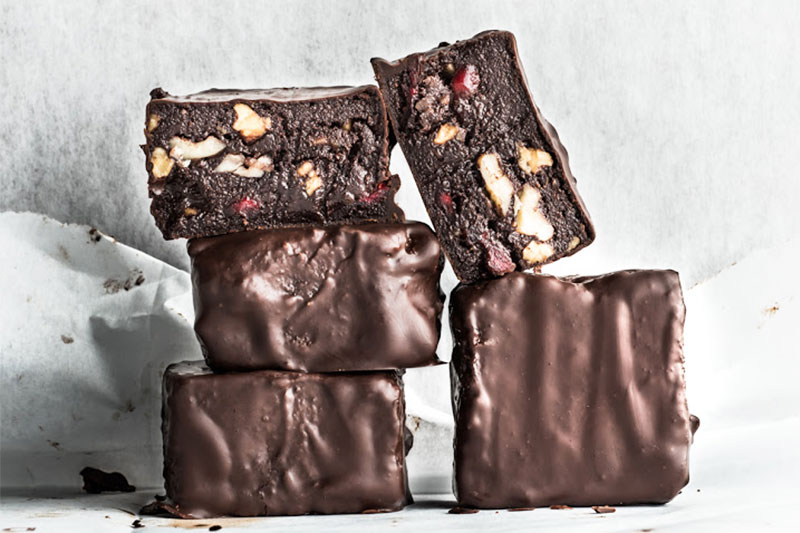 A store that only sells chocolate? That's exactly what you'll find at Dude, Sweet Chocolate. This chocolate shop has been a staple on the main drag of Lower Greenville, and chocolate lovers aren't letting it go any time soon. Yes, you'll find your traditional truffles, barks, chocolate with nuts, toffees, and fudges, but Dude, Sweet Chocolate's seasonal offerings cover a wide range of unusual flavors like Albatross blue cheese and sea salt fudge, pumpkin seed toffee, and Fungus Amongus porcini.
Creamistry
The national chain Creamistry, which recently landed in Lower Greenville, serves made-to-order liquid nitrogen ice cream. Hop in line and order from a menu that allows you to customize your ice cream down to the base–including options like dairy milk, coconut milk, or sorbet. Mix and match your flavors and toppings (or infuse them if you like). Creamistry ice cream can come in a cone, cup, edible chocolate bowls, or as shakes. But, be aware that Creamistry is pricier than most ice cream shops.
Steel City Pops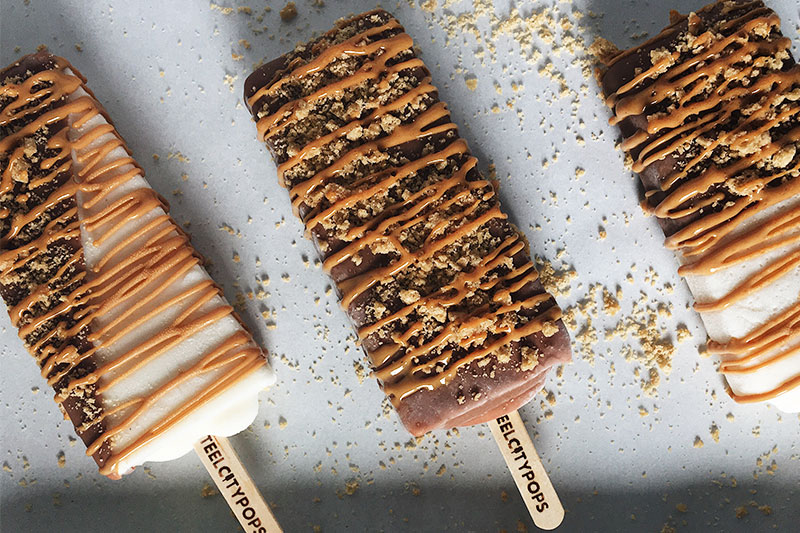 Steel City Pops is a popular spot for their organic, gourmet popsicles. They offer fruity, creamy, and cookie pops that are all made with fresh fruit, organic cane sugar, and local products. Plus, they're all gluten-free. Visitors can dip their pops in chocolate, drizzle them in caramel, dredge them in gluten-free graham crackers, or dust them in cinnamon. They're an easy and tasty sweet treat on-the-go.
Milk & Cream
On the lower end of Lower Greenville sits Milk & Cream, a place that combines ice cream and doughnuts into one delicious treat. Milk & Cream offers ice cream doughnut sandwiches with a diverse selection of ice creams like cookie monster (cookies and cream in a blue color) and cereal milk, placed between a glazed or unglazed doughnut. If you want to treat yourself to a topping, they also have cereals, nuts, and chocolate.