Miami Local Life
Why Miami Beach's Lincoln Road Is for Locals
Tourists who visit Miami Beach have long frequented the Lincoln Road Mall, an eight-block, pedestrian-friendly stretch from Alton Road to Washington Avenue. With more than 350 restaurants, shops, galleries, bars, and cultural outlets—not to mention the endless people-watching opportunities—it's hard not to find something to keep you busy here.
But how do locals feel about Lincoln Road? Do they have the same type of love-hate relationship residents have with tourist attractions in other cities—enjoying the economic rewards it brings while simultaneously loathing the fanny-packed masses who visit in droves? Do they shun the area or do they frequent it?
As it turns out, the relationship is more love than hate. In a recent survey of Miami Beach residents conducted by ETC Institute on behalf of the city, 60% of residents identified Lincoln Road as one of their top four destinations in the neighborhood. The survey also showed that 47% of residents visited Lincoln Road at least once a week.
And the numbers prove it. According to the Lincoln Road Business Improvement District (BID), Lincoln Road receives 11 million visitors a year, making it one of the most heavily trafficked destinations in Miami. Although it's impossible to say how many visitors were tourists or. local residents, it's safe to say this is one popular place.
In recognition of locals' love for the Lincoln Road Mall, the Lincoln Road BID has been taking steps to make sure that locals continue to enjoy the area—and not just for the tourism dollars it brings. The BID has taken steps to attract locally owned businesses (you can go to Banana Republic anywhere, right?) and offer free events and activities that nearby residents can walk to and enjoy.
For example, Fritz's Skate, Bike & Surf opened on Lincoln Road in 1989 but later relocated off the promenade. The shop returned in February, opening a store at 1014 Lincoln Road. Owner Gerald Bendheim said it was an easy decision, calling Lincoln Road "the heartbeat of this city."
On a recent tour, BID executive director Tim Schmand spoke about what makes Lincoln Road such an attractive place to visit and shared the BID's future plans to continue winning over both locals and visitors for years to come. Those plans include the first renovation the area has seen since 1995, which will address some "imbalances" created by the previous renovation, including a water feature "designed to cause tourists to fall into it," Schmand jokes.
If you're a local and don't mind occasionally rubbing shoulders with tourists, here are some of the things you might enjoy at Lincoln Road.
Savor Its History and Architecture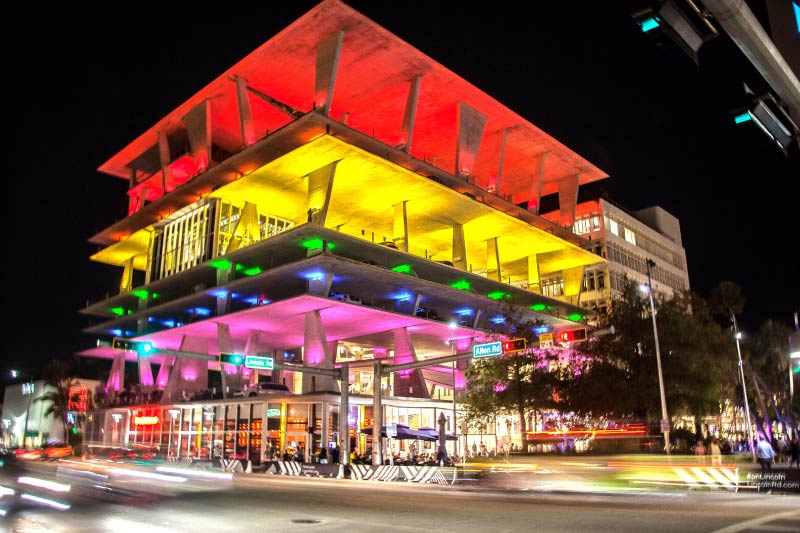 In a city where many areas look like they were built three weeks ago (mainly because they were built three weeks ago), history can be hard to find. So, if you're a lover of history and architecture, there's much to see on Lincoln Road.
Built in 1912 and paved in the 1920s, it became known as the "Fifth Avenue of the South." In its early years, it served as a kind of "fashion runway" for people from New York City who visited during the winter months to get a glimpse of spring fashions a few months ahead of time.
Iconic structures can be found throughout the strip and include the Herzog & de Meuron-designed 1111 Lincoln Road, The Fillmore, and Colony Theatre. Or you can take this fun challenge, identified on Schmand's tour: Go inside the lobby of the office building at 420 Lincoln Road, study the large mural on the wall, and find the picture of the woman in the iron lung.
Participate in a Free Event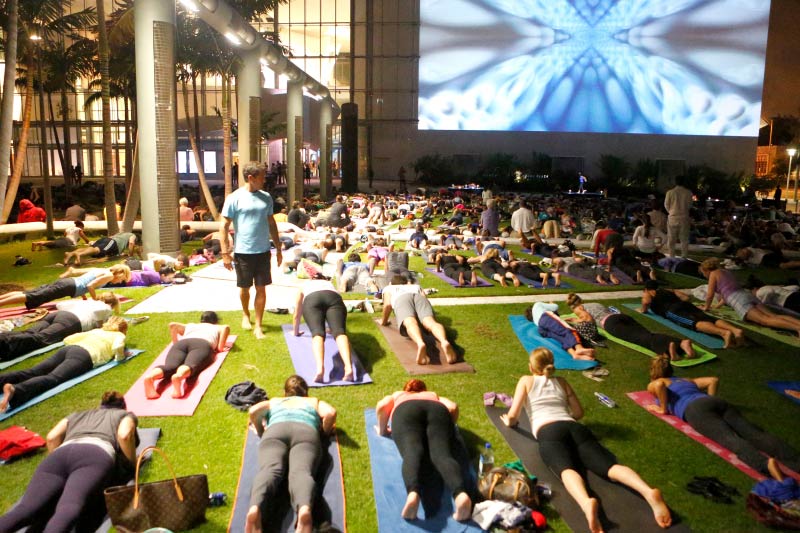 The Lincoln Road BID offers free events almost every night of the week—all you need is a yoga mat (for some events), enthusiasm for exercise, or the desire to shop for local goods. Events include Free Pilates on Lincoln by The Pilate Place Studio, Magenta Mondays Bootcamp, and Community Yoga at Nexxt Cafe, among others.
During the summer months, the corridor hosts a Pop-up Tropical Fruit Stand on the weekends and a weekly farmers market on Sundays throughout the year.
Eat, Eat, and Then Eat Some More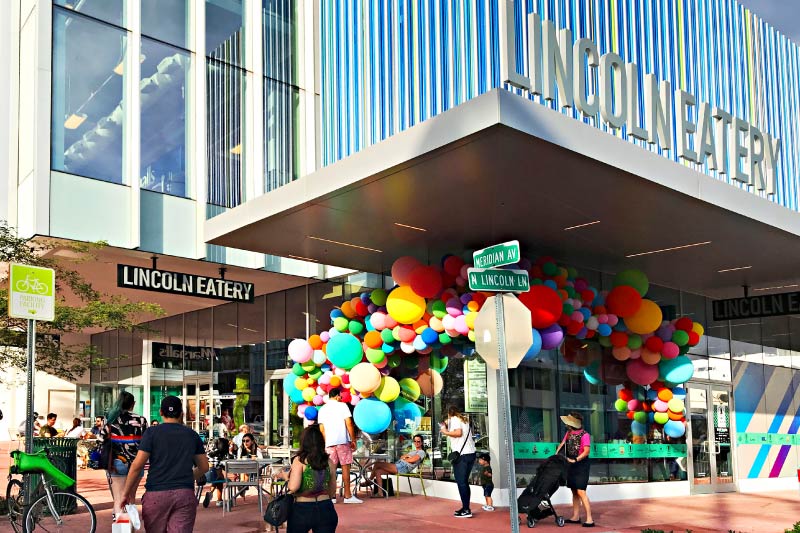 Lincoln Road benefits from not one but two new food halls, and both venues are decidedly local affairs. Both Time Out Market and Lincoln Eatery feature food created by Miami-bred chefs.
Time Out Market at 1601 Drexel Ave. opened in May and features 17 eateries, a demo kitchen, and three bars serving craft cocktails—all led by some of the city's top chefs, including Michael Beltran, Jeremy Ford, and Norman Van Aken.
At 723 N Lincoln Lane, the recently opened Lincoln Eatery spans 9,600 square feet of space and has 16 fast-casual, artisan, and grab-and-go eateries for those seeking a quick bite. (Insider tip: Sample Chill-N nitrogen ice cream for the creamiest ice cream you've ever tried.)
If that's not enough, Lincoln Road will also soon be home to its first two Star Michelin chef when Thierry Marx opens his "MediterAsian" restaurant, Mila, at 800 Lincoln Road.
Enjoy Music — Outdoors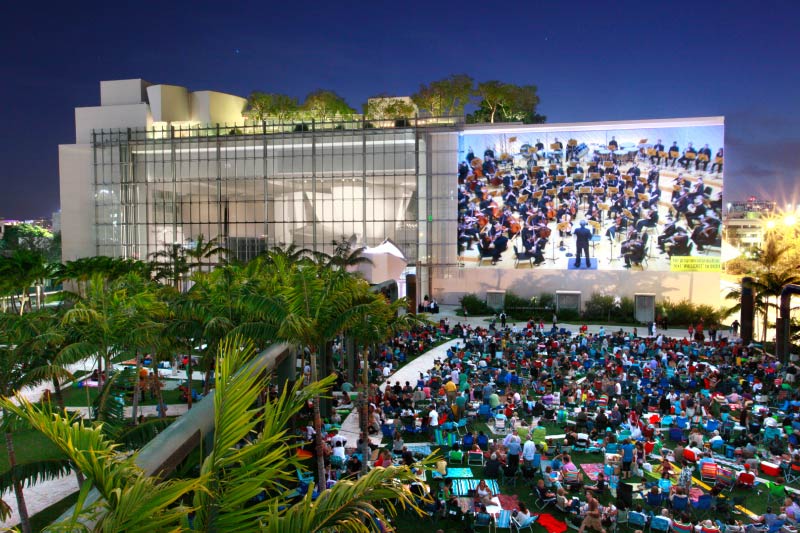 The Live on Lincoln Music Series brings local acts by Miami music icon Mark Weiser, who previously booked the artists at Miami's oldest bar, Tobacco Road, before it closed. He hand-picks the diverse musical offerings on Saturdays and Sundays.
In partnership with the New World Symphony, the BID also sponsors an outdoor pop-up concert series which brings the sounds of the orchestra to the street level with outdoor performances.
Take in a Show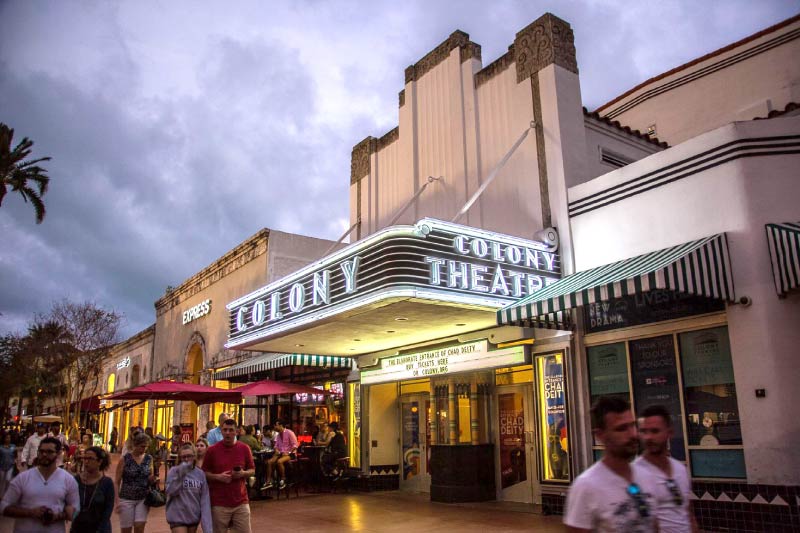 In addition to being an architectural gem—the art deco building opened in 1935—The Colony Theatre features music, dance, and comedy performances. The 417-seat theater is now run by Miami New Drama, a nonprofit organization that presents work designed for Miami's multicultural audience by American, Latin American, and international artists. Its offerings are an eclectic mix of original plays, musicals, classics, and world premieres.