Why Trinity Groves is Where Everybody Wants to Be
Why Trinity Groves is Where Everybody Wants to Be
Trinity Groves is one of the newest hot spots in Dallas. The brainchild of the restaurateur behind Macaroni Grill and EatZi's, Trinity Groves brought a collection of charming and innovative restaurants—and even a "networking bar"—to West Dallas.
Trinity Groves quickly became the place where people wanted to be, and they started to look at it as more than just a fun place to eat but also as a great place to live. What looks like an overnight success for Trinity Groves is actually the fruition of more than a decade worth of planning. But the discovery of this trendy new neighborhood may also displace the long-time residents. Here's the scoop on how the development is changing West Dallas for better and worse.
Intentional West Dallas Development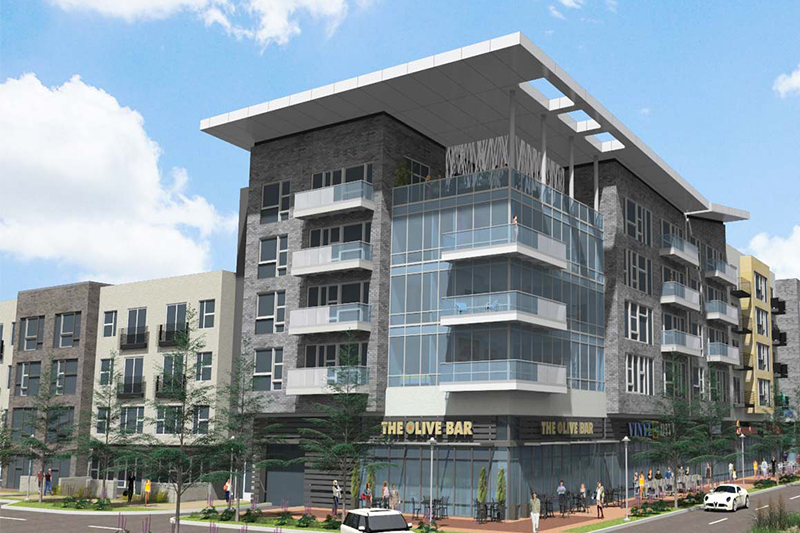 From the beginning, the planners behind Trinity Groves had a much bigger vision than just creating a fun place to eat. Phil Romano, Stuart Fitts, and Butch McGregor recognized an opportunity to expand Dallas further west, predicting that the growth in Arlington would increase demand for places to live and eat. The three partners bought 80 acres in 2005 and started working to redevelop land otherwise ignored by the city. It took more than 150 individual real estate transactions to acquire the 80 acres necessary for the group to start making their vision a reality.
In the years after the partners' purchase, Margaret Hill Hunt bridge was constructed, spanning the Trinity River and making a stunning impact on the Dallas skyline. And the Trinity Groves neighborhood has built up around it ever since. The new development includes 15 acres of restaurants, breweries, and boutique shops. Apartment buildings are beginning to lease units, which were planned as part of making Trinity Groves a mixed-use development. Additionally, lots of former warehouses and industrial buildings in the neighborhood are just ripe with potential for new uses. With a little bit of imagination, it's not hard to see how the area could become an annex of Downtown Dallas.
A Changing Community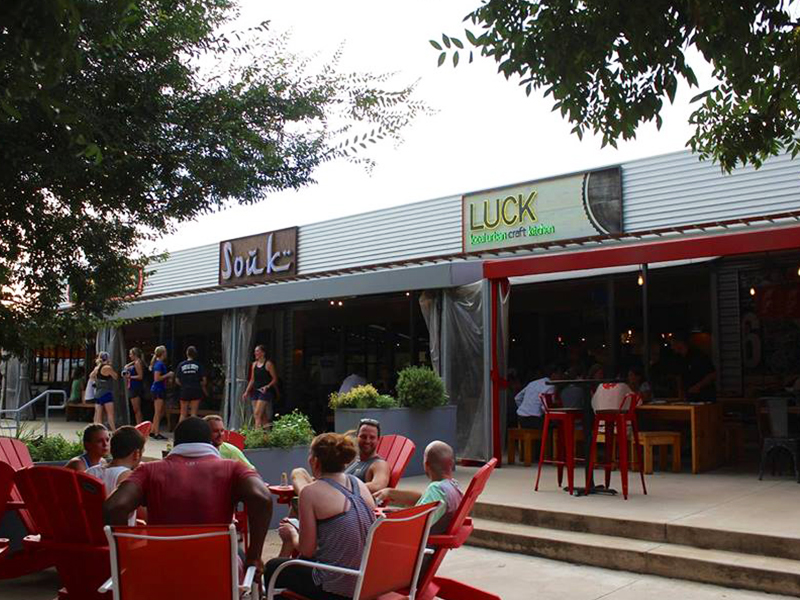 It's a great thing for a city when a hot new neighborhood attracts a lot of people, and that's exactly what's happening in Trinity Groves. The collection of restaurants featuring many types of cuisine, a patio for dining, and the sound of music in the air makes Trinity Groves more than just a place to eat: It's a destination in itself. The gorgeous views of the Dallas skyline and the pedestrian bridge only add to that sense of magic.
But the influx of regular visitors brings a lot of traffic and noise which hasn't always been in keeping with the spirit of the existing neighborhood. It was previously a very quiet area, with a mix of wealthy homeowners who enjoyed the remote feeling in the city and other homeowners who liked the fact that the less-developed spots were more affordable. But as the area continues to develop, those affordable spots may disappear.
Trinity Groves was also proposed as one of the sites for Amazon's second headquarters. While Amazon has not yet made their decision, the Trinity Groves site offers access to public transportation, proximity to the Trinity River, and a park larger than the entire city of San Francisco.
West Dallas includes an eclectic mix of neighborhoods with sprawling yards and mature trees, such as Kessler Park, which is not far from Trinity Groves on the opposite side of Interstate 30. Many West Dallas residents have been in the area for a long time and want to keep their neighborhood stable and quiet. In response to such concerns, zoning rules have limited the pace of the development, which will occur in multiple phases.
But there's also the part of West Dallas which has been largely ignored by the city and hasn't seen much development. Once known as the place where infamous gangsters Bonnie and Clyde met and fell in love, many parts of West Dallas didn't even have indoor plumbing or paved roads as recently as the early 1960s. In the shadows of abandoned factories and empty fields, you can still see that many parts of the area haven't changed much yet.
West Dallas has many things in common with South Dallas. Neighborhoods in South Dallas like Oak Cliff and the Bishop Arts District were once similarly ignored or even had reputations as "no-go" zones. But thanks to the efforts of smart developers, these areas have since seen a boom in development and have become desirable neighborhoods that attract boutique bakeries and craft breweries. After all, these were some of the last parts of the Metroplex with available land, and a desperate need to find more underdeveloped areas has caused people to expand their search to places they once overlooked. It looks like Trinity Groves is going to be the next trendy development, and it's only just beginning.