New Master Plan Outlines Improvements Planned for Chicago's Wicker Park/Bucktown Area
New Master Plan Outlines Improvements Planned for Chicago's Wicker Park/Bucktown Area
Big improvements are in store for the Wicker Park/Bucktown area, including an updated master plan for the neighborhoods that was released this week. Updating the original plan from 2009, the current iteration seeks to add a dog park and public art, improve the crumbling Cortland/Ashland underpass and Metra station, and in general make the area more safe and desirable for pedestrians.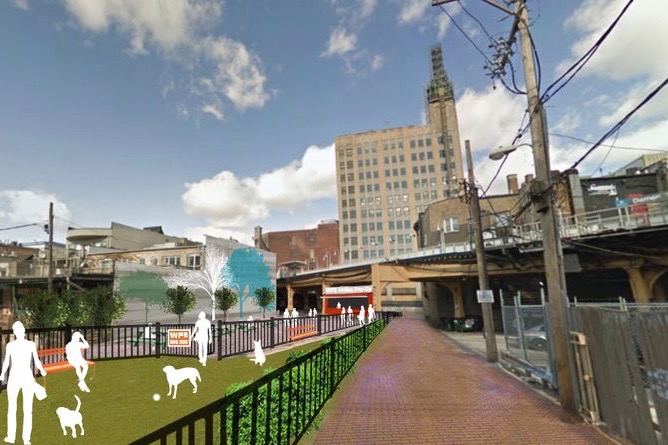 Some of the highlights of the plan include widening sidewalks, improving pedestrian connection to the 606--the "rails to trails" project along Bloomingdale Avenue that runs through the neighborhood--improving the Cortland/Ashland underpass with "festive lighting" and improving the Metra station that sits above it, widening sidewalks and adding bike lanes where needed, adding a dog park near the Damen L stop, and adding "parklets."
Read the five-year plan in its entirety here.
Source:
Wicker Park/Bucktown master plan to improve area for pedestrians, cyclists [Curbed Chicago]