National Real Estate
Yes, Newark Has a Subway
At one time, the Newark City Subway transported 2 million people per day on a trolley system that was second only to Chicago. But it's likely you've never heard of the public transportation system that exists miles away from the famed New York City Subway.
Built by the City of Newark between 1927 and 1937 in the bed of the Morris Canal, the Newark City Subway provided off-street routes for Public Service Corporation's above-ground trolleys. (Public Service Corporation eventually became PSE&G in the 1940s.) At the time, those trolleys connected 42 routes in and out of Public Service Terminal in Downtown Newark. The trolleys arrived in Downtown Newark from all over the state, even from as far away as Trenton. A small underground portion of 4 previous stations is still in operation today.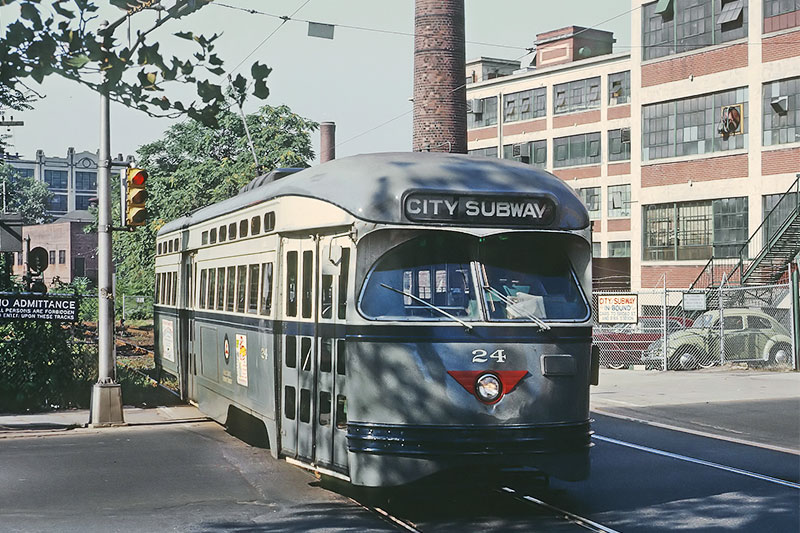 By 1937, the construction of Newark Penn Station, which supported commuter trains, rendered Public Service terminal essentially obsolete. All subway lines, except for the 7 City Subway, were terminated by 1952. PSE&G demolished the Public Service terminal—considered to be one of Newark's first 20th century landmarks—to make way for their corporate headquarters in 1979. The construction of the 27-story tower eliminated and closed many of the tunnels. When transit workers uncovered the transit tunnels in 2000, many Newarkers rediscovered the city's transit history that had been sealed decades prior.
Today, the Newark City Subway is operated by New Jersey Transit under the umbrella of the Newark Light Rail, and it's hidden in plain sight. Approximately 19,000 residents, commuters, and students use the Newark subway and light rail per day. Just one route connects Newark Penn Station to stations in Belleville and Bloomfield. The 20-minute ride costs $1.60; however, a special underground ticket costs just 75 cents. One transit worker told the Star Ledger, "Because it's underground in downtown Newark and it's in a cut pretty much the rest of the line, people don't even see them — it's hidden. And when you say, 'Oh, I work for the subway.' 'What subway? Newark doesn't have a subway.'"
Still, even if you've never been to Newark or expect that the city has a subway, it's likely that you have seen the Newark City Subway. When producers of The Dark Knight Rises needed a stand in for the Gotham Transit Authority, they turned to Newark's hidden treasure to create Gotham's signature urban feel.