Bay Area Local Life
Your Guide to the Northern California Cherry Blossom Festival
The snow is melting, and green is finally beginning to poke through the cold remains of winter — or if you live in the Bay Area, the weather is about 10 degrees warmer than it was during the not-that-cold winter. But springtime is something to celebrate no matter where you live, and one of the indisputable signs of spring is the arrival of the cherry blossoms.
If you thought you'd have to be in Tokyo or Washington, D.C., to see the best of the cherry blossoms, think again. The 51st Northern California Cherry Blossom Festival is one of the most prominent celebrations of Japanese and Japanese-American culture in the country. It's the largest cherry blossom festival on the West Coast, and according to the festival, aims "to cultivate the continued alliance between Japan and United States using culture as its bridge." Every year, more than 220,000 attend this festival in San Francisco's Japantown to learn about Japanese culture and customs.
In Japanese culture, cherry blossoms symbolize the beauty, fragility, and fleeting nature of life. After all, cherry blossoms usually only stay in full bloom for less than two weeks. Can't make it to the Northern California Cherry Blossom Festival this year? You can catch the cherry blossoms at the Japanese Tea Garden in Golden Gate Park as well.
Know Before You Go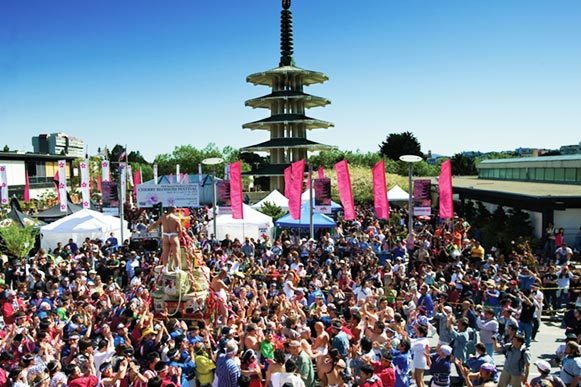 The festival will take place within Laguna and Fillmore Streets, between Geary Boulevard and Bush Street in San Francisco's Japantown. It will happen from April 14 to 15 and from April 21 and 22.
Activities and Attractions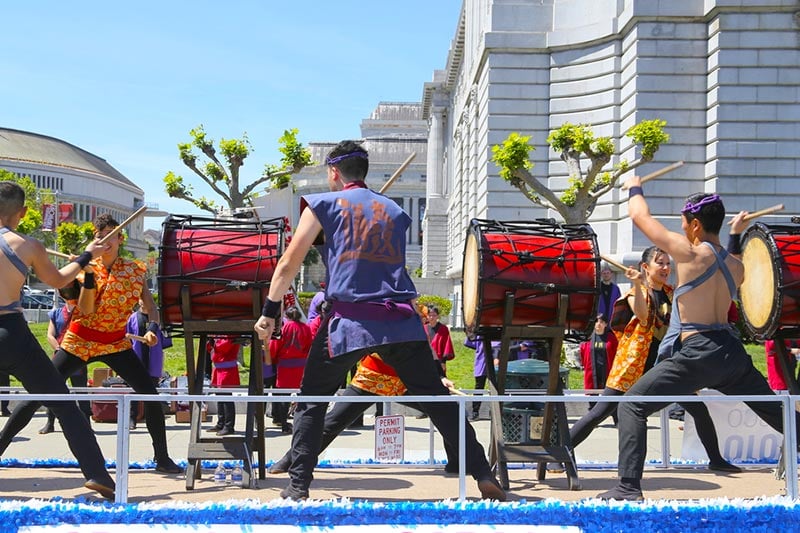 Come hungry, as there will be dozens of food booths set up, selling Japanese and East Asian delicacies. Have an entire meal at one stand, or snack your way through the festival by picking up little treats at every stop. You can also enjoy cultural performances, martial arts showcases, and even live bands. Musicians will perform on traditional Japanese instruments, including the koto (a harp-like instrument), shakuhachi (bamboo flutes), and shamisen. Join in on workshops and demonstrations of tea ceremonies, discover how to arrange flowers (an art called ikebana in Japanese), find out how to care for bonsai trees, and learn the art of folding origami.
The Annual Queen Program will also happen during the festival. This program aims to mentor young women by helping them develop leadership skills and become active within the community.
Don't Forget the Parade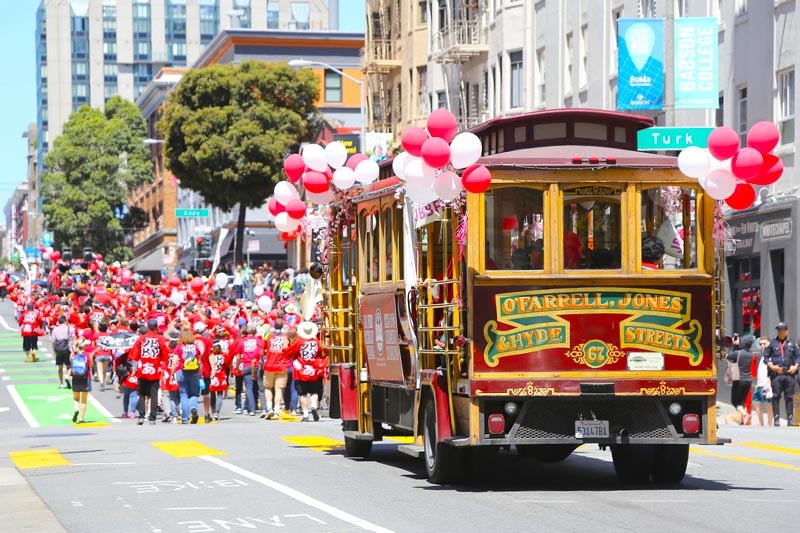 Finally, spectators can clap along to the excitement of the Grand Parade, which will be held on Sunday, April 22, at 1 p.m. The parade will begin at City Hall and conclude in Japantown. Watch artists from Japan perform traditional folk dance routines and cheer on the Boy Scout Troops from Japanese-American communities. The spectacle is one of the most popular annual events in the Bay Area, and it's guaranteed to be a day of fun, education, and cultural immersion.