Bay Area Local Life
Your Weekend Guide to West Marin
Freshly caught oysters, local artisan cheese, and miles of hiking trails and beaches make it hard to believe West Marin is one of the lesser-known destinations in the Bay Area.
Nestled between San Francisco and the Napa and Sonoma Valley wine regions, West Marin encompasses much of Marin County's open space, lush redwood forests, and preserved coastline, making it one of the Bay Area's most scenic spots for a day trip or spending a weekend.
West Marin is bordered by Tomales Bay and the Pacific Ocean, and it's made up of the unincorporated coastal towns of Point Reyes Station, Olema, Stinson Beach, Bolinas, Tomales, Dillion Beach, Marshall, and Inverness. Home to local bed and breakfasts, farm-to-table eateries, winding shoreline roads, and an all-around laid-back coastal vibe, the towns of West Marin offer an experience you won't find anywhere else in the Bay Area.
Here are some of our top picks for day trip or a weekend in West Marin.
Oysters
West Marin is the place to go for fresh oysters. The Tomales Bay coastline along California's Highway 1 is dotted with oyster farms, from casual spots to grab a bag of fresh oysters to sit- down meals with waterfront views.
The Tomales Bay Oyster Company is a grab-and-go oyster farm, located right off of Highway 1, that offers fresh oysters by the dozen or by the bag. While you can't picnic here, there are plenty of beaches nearby (many equipped with grills), so locals and visitors usually pack a picnic lunch and stop by for a bag of oysters on their way to the beach.
Just a few minutes up the road are The Marshall Store and Hog Island Oyster Company. These oyster farms offer outdoor picnic tables on the waterfront, wine and beer, and a handful of other items, like other shellfish and local cheese. Try the specialty grilled oysters at The Marshall Store, or book a table in advance to shuck and grill your own oysters at Hog Island Oyster Co. as you enjoy a glass of wine or beer with a view of Tomales Bay.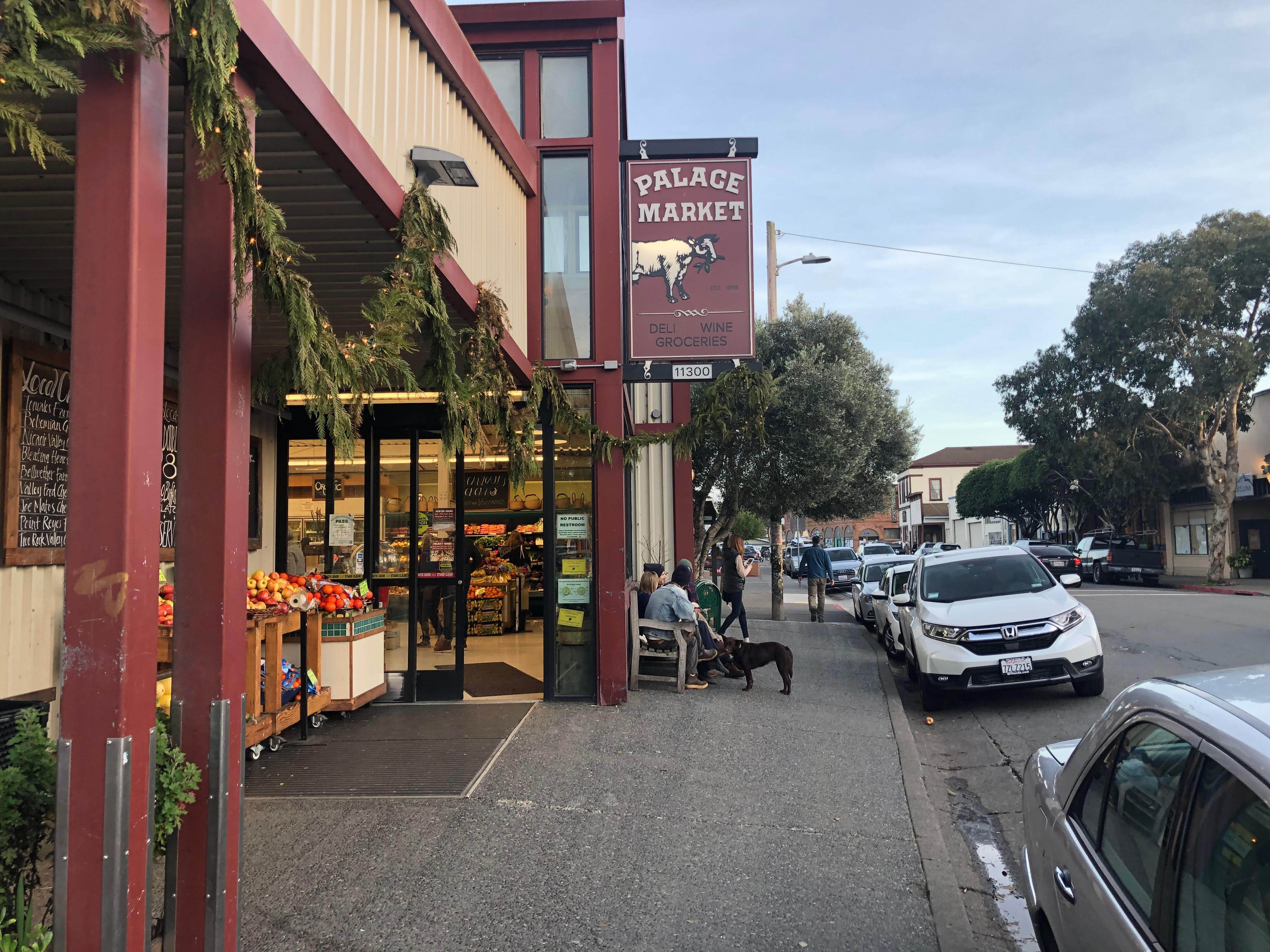 Point Reyes Station is one of the busier West Marin towns. Home to locally owned restaurants and bakeries, specialty shops, and art galleries, Main Street (also Highway 1) in Point Reyes Station is well worth a visit.
Since West Marin is known for its agriculture and locally grown produce, Bay Area natives flock to Point Reyes Station with food in mind. Local favorites are Bovine Bakery, a favorite stop for cyclists to grab coffee or a brownie, and Palace Market, known for their buffalo milk soft-serve ice cream.
Just off of Main Street is Cowgirl Creamery, a beloved artisan cheese company among Bay Area residents. Located inside of Tomales Bay Foods, Cowgirl Creamery offers samples and cheese pairing advice, and their take-away deli serves up their delicious organic cheeses, local bread, sandwiches, salads, and wine—a must-do for cheese lovers.
Stay the Night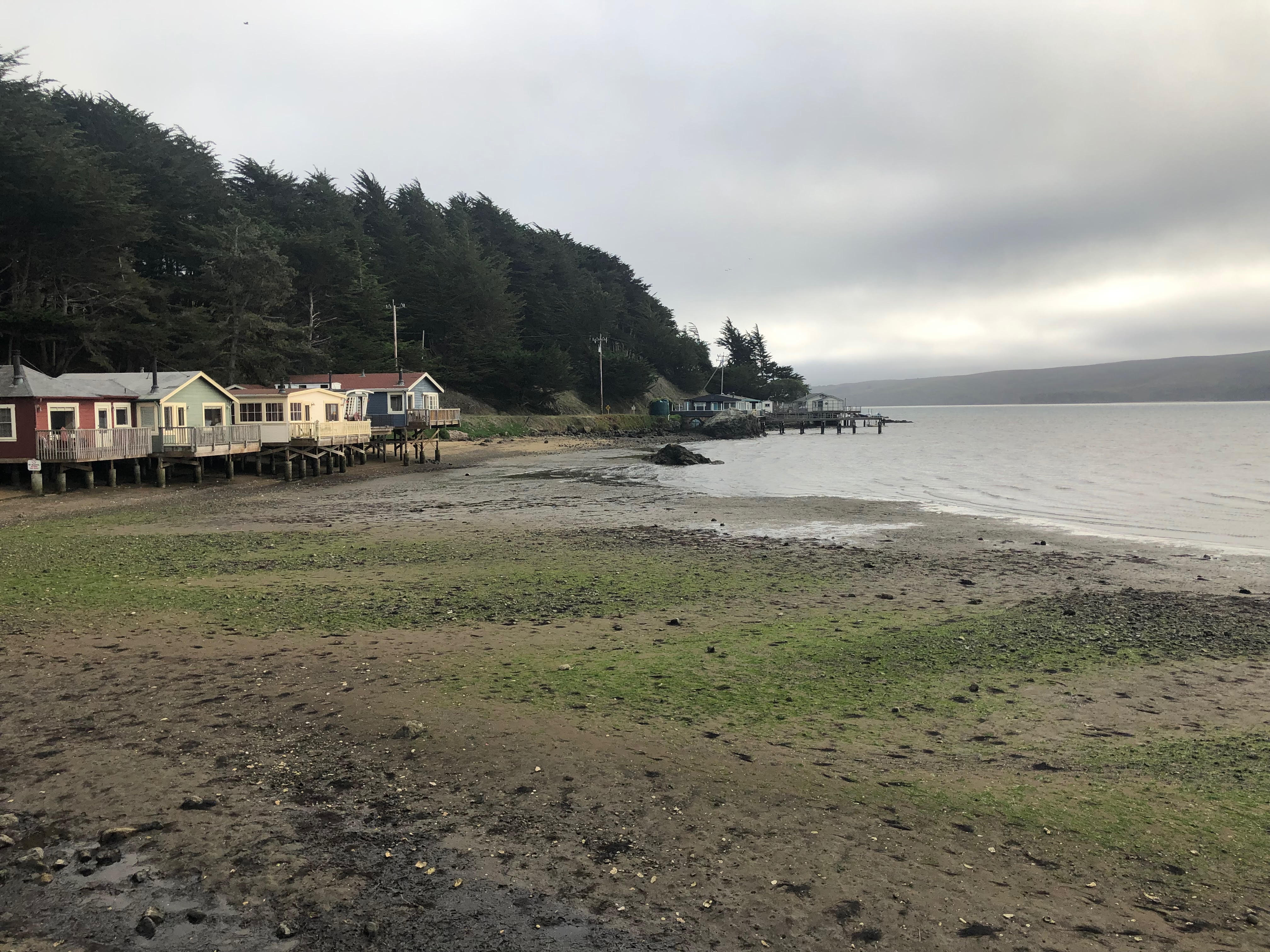 There aren't a lot of places to stay in West Marin, and locals like it that way. The region has been able to maintain its small-town coastal vibe even as some of its popular destinations have attracted more visitors over the years.
That said, there are still some great options for a weekend getaway. Manka's Inverness Lodge, situated on the edge of Tomales Bay, offers private cabins with log post beds, stone fireplaces, and locally sourced breakfast delivered each morning. Situated among the serene redwood and pine forests, it's an ideal spot for a quiet getaway.
Across Tomales Bay—and with a little more activity—is Nick's Cove, a West Marin staple known for dining, drinking, and of course, oysters. The restaurant has bay-facing views, and a handful of cabins next door line the waterfront. While the cabins at Nick's Cove can be a bit pricier, you'll be ideally situated for exploring the oyster farms, beaches, food, and all that West Marin has to offer.
Point Reyes National Seashore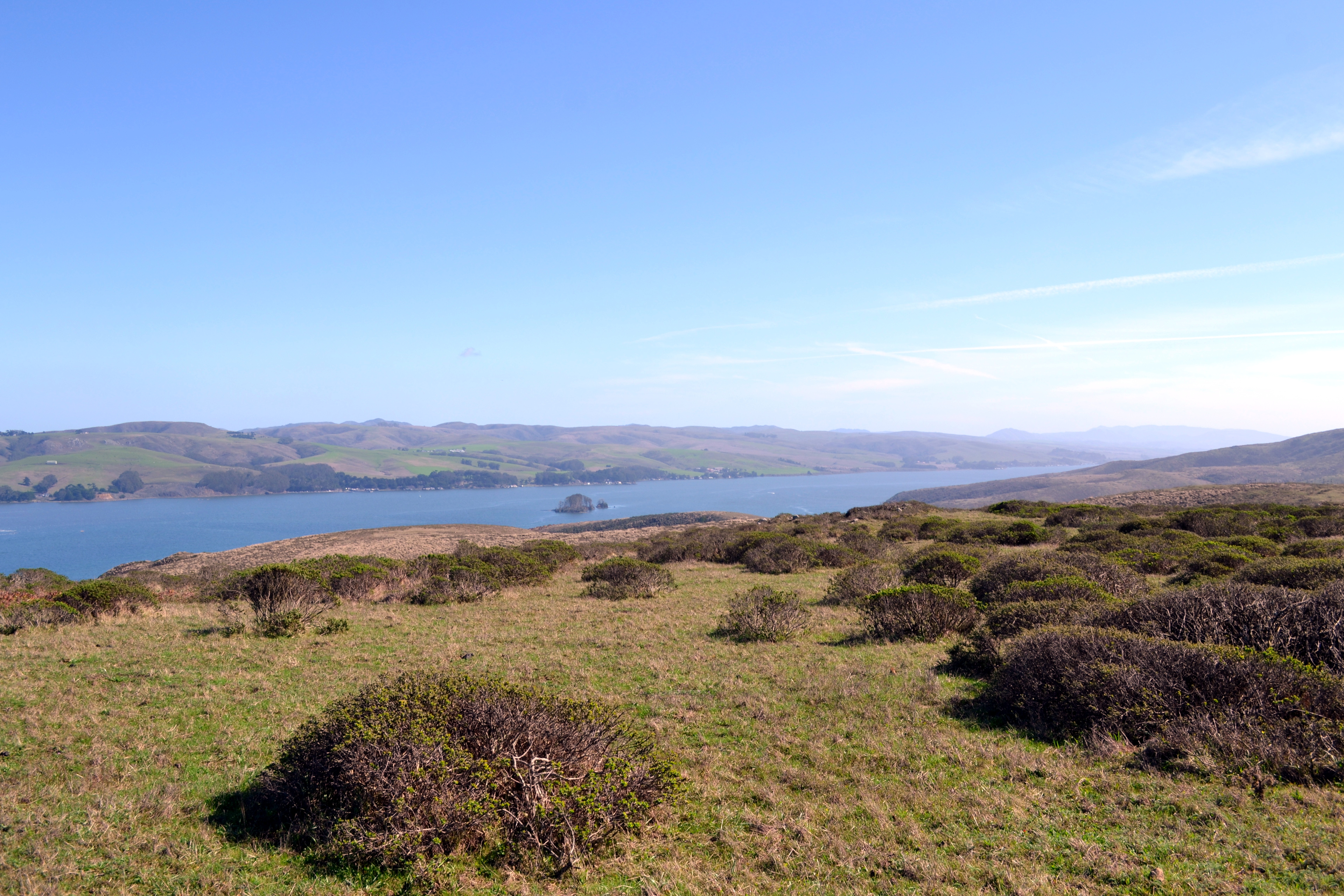 Just as West Marin is known for its agriculture and locally produced food, it's also a hub for outdoor activity. Boasting some of the largest areas of open space and preserved coastline in the Bay Area, West Marin is home to pristine beaches and trails along Tomales Bay and the Pacific Ocean, attracting hikers, cyclists, beach-goers, and outdoor enthusiasts of all kinds.
Perhaps most well-known is the Point Reyes National Seashore, home to stunning coastline and headlands, hiking trails, wildlife, and beaches, including Limantour Beach, Drakes Beach, and North and South Beaches.
Closer inland at Tomales Bay is the Tomales Bay Trail, an easier hiking trail that winds through meadows and leads down to the bay itself. For those who want to get out onto the water, Tomales Bay offers paddleboarding and kayak rentals.
For first-timers to the area, be warned: The weather in West Marin is often foggy and cooler. Whether you're enjoying oysters by the bay or hiking through the seashore, dress in layers to ensure you stay warm.