10 Ways to Explore Richmond Without Leaving Your Home
10 Ways to Explore Richmond Without Leaving Your Home
Even though many of us are stuck at home, it doesn't mean that we can't explore the world around us. Thanks to the internet, it's possible to learn more about the city you live in, or a brand new one, with a click of your mouse.
For example, through virtual experiences such as digital museum collections and immersive podcasts you can explore a city known for its effortless balance of history and modernity: Richmond, Virginia. With the digital adventures below, you can take a deep dive into the culture of RVA from your couch.
Explore the Library of Virginia's Digital Collections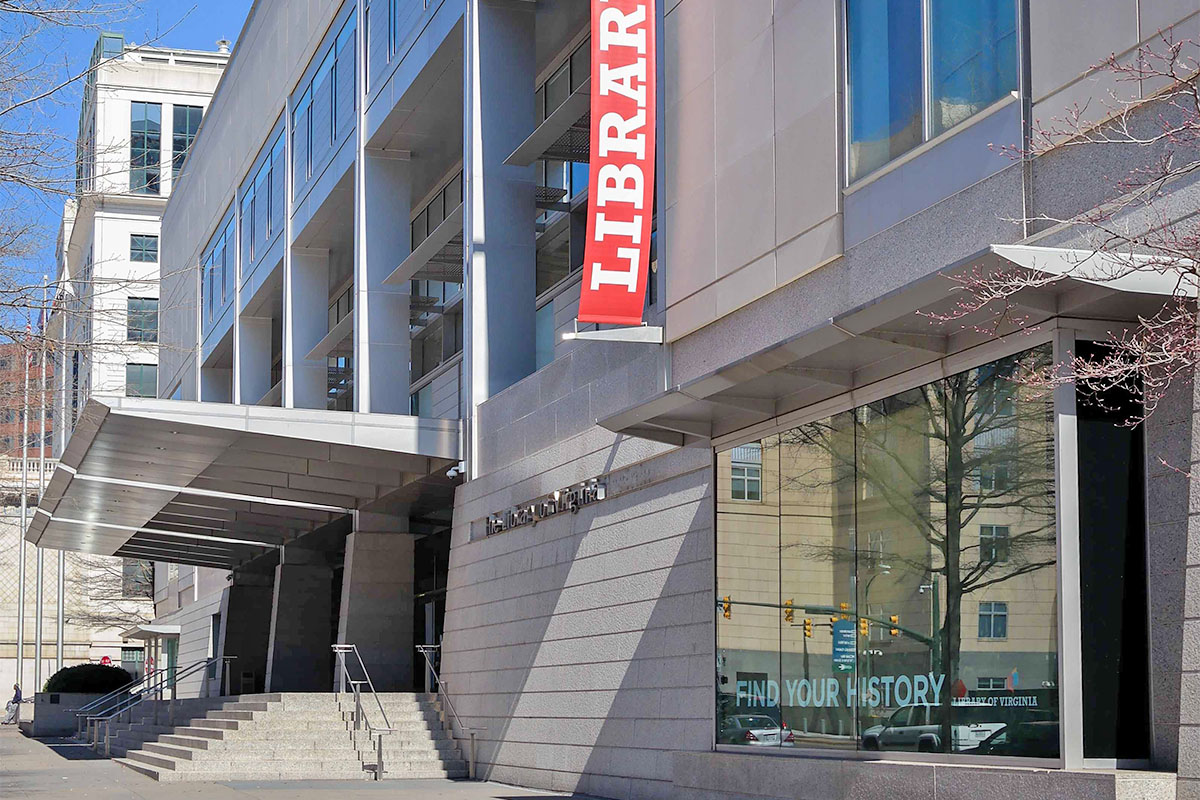 Richmond's Library of Virginia offers a vast array of digital collections for visitors to enjoy. The collections update constantly and offer intriguing ways for visitors to explore the history of Richmond.
For example, the Virginia Chronicle features thousands of Richmond newspapers from 1787 to 2013. Here, you will find long-lost issues from well-known publications such as the Richmond Times-Dispatch and lesser-known publications such as the Richmond Mail.
Check Out Richmond's Many Murals
Beginning in 2012, the Richmond Mural Project brought dozens of eye-catching, colorful murals to the concrete buildings of RVA, cementing the city as a destination for art lovers.
The city's website features pictures of the murals including some that have since been covered up. The murals are categorized by year and neighborhood, making it easy to find a mural you may have spotted throughout Richmond in the past.
Take a Virtual Tour of the Hollywood Cemetery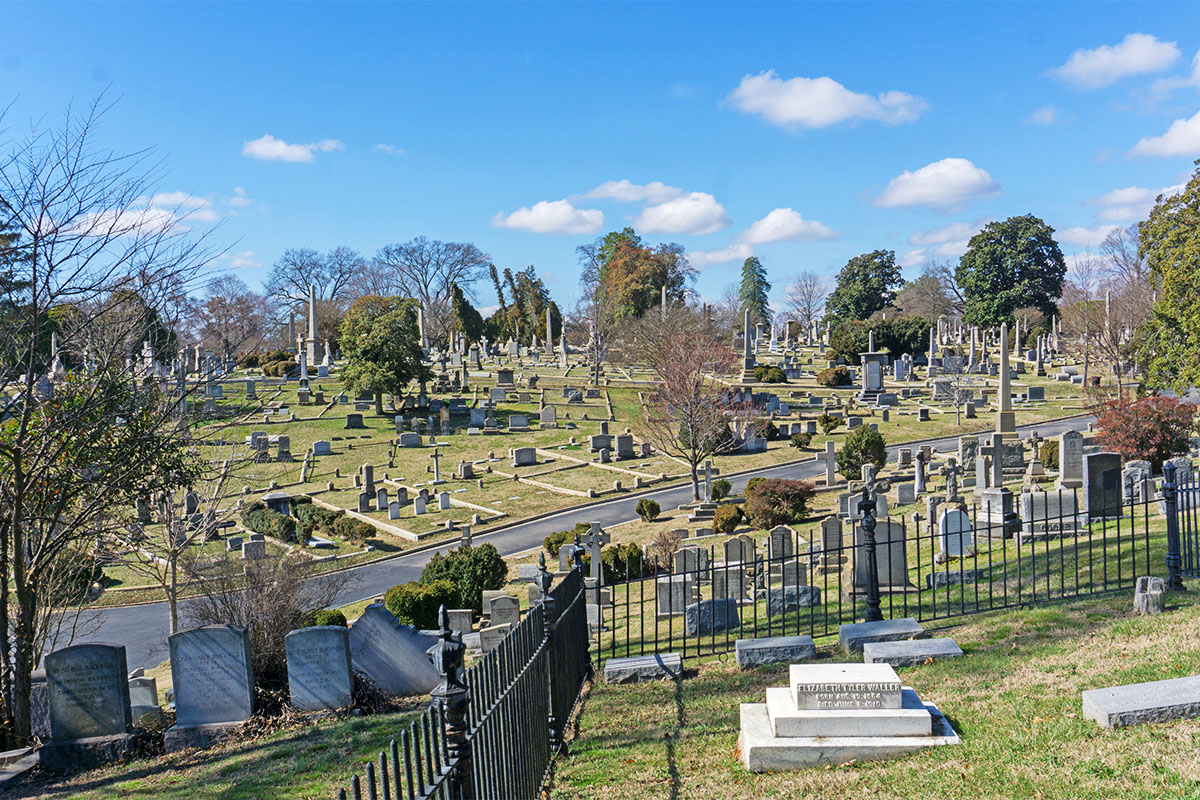 The Hollywood Cemetery plays an important part in Richmond's history, as well as the history of the nation. This cemetery is a resting place for many of Virginia's most well-known residents.
Here, you will find two U.S. presidents, the president of the Confederacy, and six Virginia governors. Hollywood Cemetery also offers a variety of virtual tours, giving you different ways to soak up the history that lies within the cemetery.
For example, you can go on a virtual tour that focuses on prominent women or one that prioritizes frequently visited sites.
Watch Old Concerts in Richmond Venues on YouTube
Richmond's growing music scene attracts both nationally recognized acts and local favorites. Some of the most popular music venues in Richmond include The National, the Altria Theatre, and The Broadberry. On YouTube, you can watch popular concerts that have taken place at these venues over the past decade or so.
There are tons of Richmond-based concert videos online that are either taken from a fan's perspective or recorded by a professional video production company. Through these recollections, you can learn more about the venue, some of which lie in buildings constructed in the early 1900s and enjoy music from your favorite artists.
Listen to a Podcast About Richmond's Foodie Scene
Starring local reporters Robey Martin and Scott Wise, "Eat It, Virginia!" is a podcast featuring the stories behind some of Richmond's most popular restaurants and overall dining culture.
There are dozens of hour-long episodes available through your favorite podcasting platform, including Stitcher, for your listening pleasure. The podcast releases new episodes every other Monday.
Explore Virginia Museum of Fine Arts Using Google Arts and Culture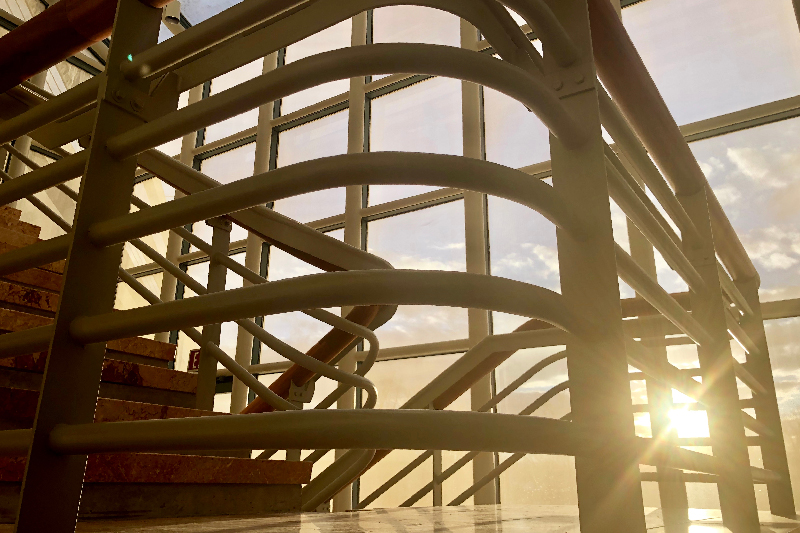 Not only can you enjoy thousands of VMFA art pieces from home, but the museum has also made it easy to find art you would be interested in. You can use the museum's interactive map to search for art by location, as well as the search engine to search by name or collection.
Also, with Google Arts and Culture, you can explore a 3D rendering of the inside and outside of the VMFA.
Watch TEDxRVA Talks from Insightful Richmonders
TEDx hosts events all over the world, including right in Richmond. Thanks to online platforms like YouTube, the TED talks of many interesting Richmonders have been recorded and archived.
Some of the most popular videos from TEDxRVA include a talk from film director Jesse Vaughan, who began his career at a Richmond news station, and a talk from Dr. Michael Bishop, lead vocalist of the Richmond-based heavy metal band GWAR.
Take a Virtual Tour of the University of Richmond
Richmond is home to many vibrant college communities, and the University of Richmond is arguably the most prestigious. The admission rate for the University of Richmond stands at about 33%, with Virginia Commonwealth University at 84%, and Virginia Union University at 44%. Through UR's website, you can experience their campus in 360 degrees with the assistance of a helpful campus representative.
Stream Richmond-Themed Episodes of Food TV Shows
Due to Richmond's growing reputation as a food lover's paradise, a handful of nationally recognized television shows have featured Richmond-based restaurants. Episodes of "Diners, Drive-Ins, and Dives," "Man vs. Food," and "Throwdown With Bobby Flay" all feature Richmond-based restaurants in one or more of their episodes.
"Diners, Drive-Ins, and Dives" can be streamed on Hulu, while "Man vs. Food" and "Throwdown with Bobby Flay" can be streamed through the Food Network app.
Watch the Oscar-Winning Film "Lincoln"
Richmond was the setting for many of America's most important moments; making it prime real estate for historical films and television shows. One of the most prominent movies to film in Richmond is the Oscar-winning Steven Spielberg-directed film "Lincoln."
"Lincoln" filmed in many locations throughout Richmond, including the Virginia State Capitol, the Virginia Repertory Center, and Maymont Park. The Virginia State Capitol, in particular, transformed into different settings during filming including the White House and the U.S. Capitol. "Lincoln" can be rented digitally on Amazon Prime, the Google Play store, and iTunes.