2019 Metro Shutdown Will Affect D.C. Suburbs
2019 Metro Shutdown Will Affect D.C. Suburbs
Metro riders in Alexandria, Springfield, and other Virginia towns will soon be dealing with the repercussions of what Metro Board Chair Jack Evans told WTOP was "a result of 15, 20, 25 years of neglect."
The Washington Metro Area Transit Authority (WMATA) announced that stations on the Blue and Yellow lines south of Reagan National Airport will be shut down for platform repairs during the summer of 2019. Stations that will be shut down include Braddock Road, King Street-Old Town, Eisenhower Avenue, Huntington, Van Dorn Street, and Franconia-Springfield. The shutdown will run from Memorial Day through Labor Day.
These repairs—which will affect riders coming from Alexandria, Springfield, and any towns south of them—are coming after WMATA's Safe Track program, an initiative that pushed for major track work, has completed.
Naturally, riders are concerned. "I'm just struck by the real lack of a mitigation plan for the riders, which is announced at the same time," Michael Goldman, Maryland's Metro board representative, said to WTOP.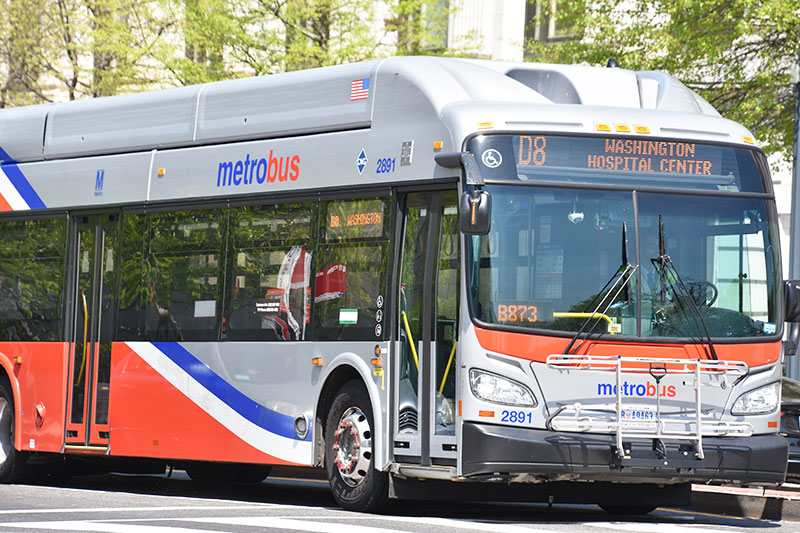 These concerns certainly are warranted. According to a 2013 study from the Census Bureau, cited by WTOP, an average of 48,944 commuters make their way to D.C. from Arlington County each day. Over half (53 percent) of those people take public transportation. Arlington, in particular, typically offers residents easy commutes to D.C.
Arlington County is now looking at a huge influx of individuals needing alternate routes to work. Even if MetroBus shuttles are available, riders are still looking at added bus traffic on the roads.
According to WTOP, Evans has said WMATA is considering all of its options for alternatives, including express buses and ride sharing. Goldman encouraged Metro to release a plan by the end of the year.
This will be the first phase of a multi-year effort to restore 20 Metro station platforms, the Washington Business Journal noted. Also, WMATA will be taking advantage of the shutdown to work on additional projects during that time. This includes the demolition of the parking garage at Huntington, repairing a rail bridge at Van Dorn, and adding a crossover north of King Street.
Rather than single-tracking, as is often the solution when work needs to be done on the Metro, WMATA opted for a shutdown so construction crews will have 24-hour access to work. The systemwide project is expected to cost up to $400 million, according to the Washington Business Journal.