6 Suburban Cities With Easy Commutes to Washington D.C.
6 Suburban Cities With Easy Commutes to Washington D.C.
Many neighborhoods within Washington, D.C. city limits offer access to Metro trains or buses. However, the often higher price tag on homes and the noisiness of city life has many potential homeowners looking toward the suburbs. In the D.C. metro area, that doesn't mean you're destined for a long commute. While in many cases, D.C. suburbs are pricy—sometimes even more so than D.C. itself—these communities offer more space, quiet, and suburban conveniences (read: parking spaces) while not sacrificing access to quality dining and cultural experiences.
D.C.'s Metro transit system spreads relatively far into the surrounding suburbs, making it possible to skip multiple bus transfers, pricier train systems, and congested highways during the commute. To highlight these suburbs, we've included the most convenient Metro stations as well as how long the train ride is to the Golden Triangle, where many D.C.-based companies have their offices.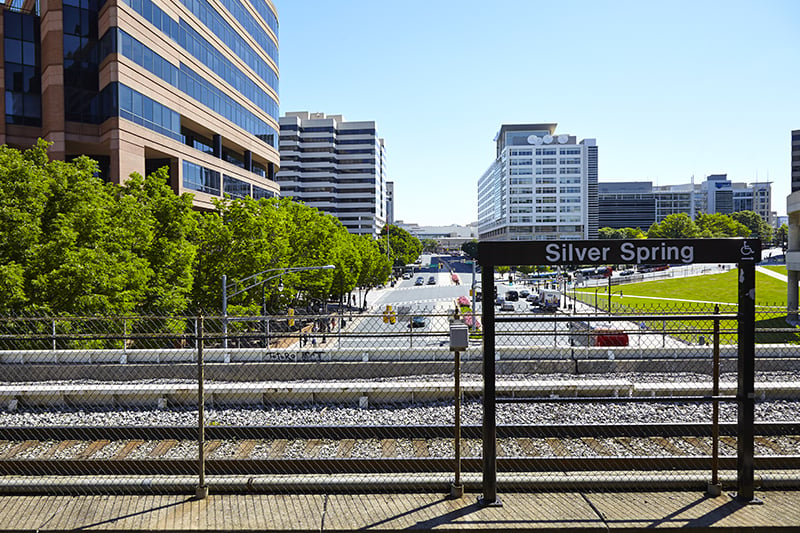 Metro Travel Time: 25 minutes
Median Home Price: $406,600
Silver Spring is a popular location in Maryland for those who want the affordability of a suburb but still want to enjoy the culture of city life (the median home price here is $406,600 compared to D.C.'s $556,700, per Sperling's Best Places). Downtown Silver Spring is a walkable area offering dining, shopping, farmers markets, art gallery walks, and a movie theater featuring art-house picks and the latest blockbusters. A five-minute walk is all it takes to get to Silver Spring Station, which will take you into D.C.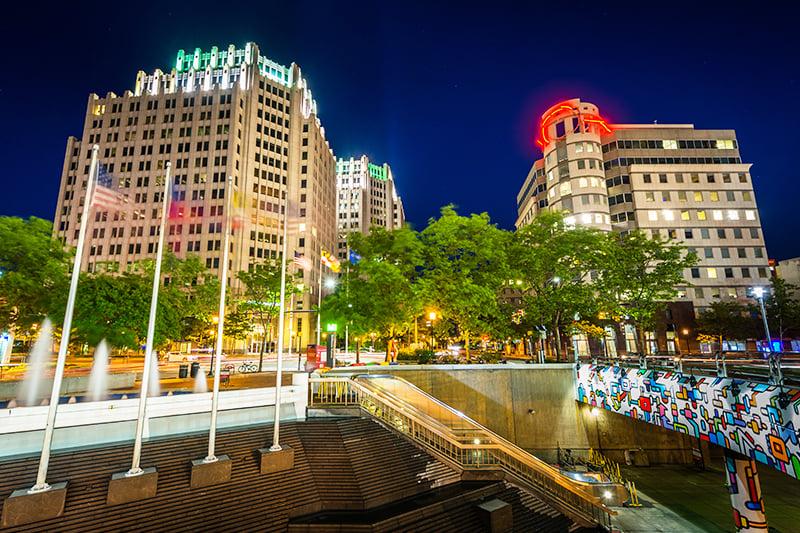 Metro Travel Time: 18 minutes
Median Home Price: $846,400
Bethesda is another tiny "sub-city" to D.C. It offers higher-end dining, shopping, and homes for those who are willing to spend a bit more on property but still don't want to live in right in D.C. The suburb blends the best of city living with the natural beauty of Maryland; residents have access to a walkable downtown area as well as hiking and camping at Cabin John Regional Park. Art galleries, the Music Center at Strathmore, and Round House Theatre provide a vibrant cultural scene.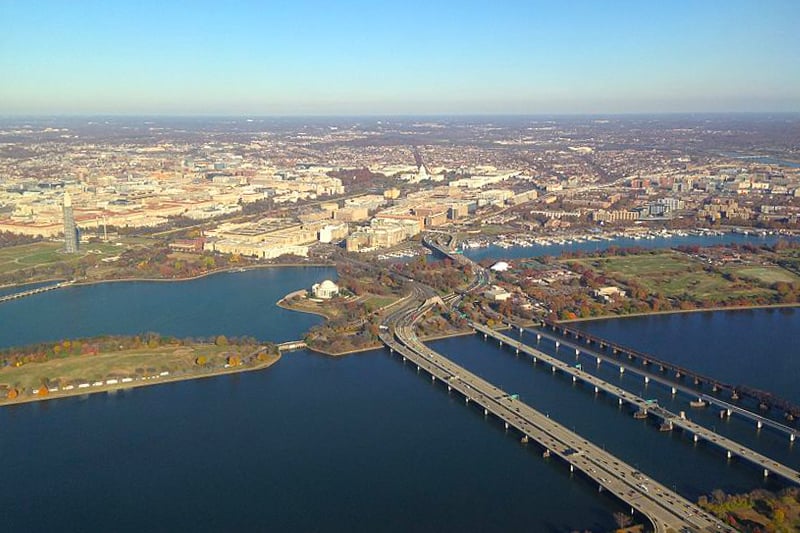 Metro Travel Time: 10-20 minutes
Median Home Price: $681,600
Looking south from D.C. is Arlington, a historic community just over the bridge from the National Mall. If you aren't interested in walking to work (seriously—it's possible), there are multiple Metro stations you can take advantage of in neighborhoods like Rosslyn or Courthouse. Your time spent on either the blue, silver, or orange line would only cost you 10 to 20 minutes each way. Living in Arlington isn't cheap, but the historic charm mixed with suburban convenience makes it a unique place to live.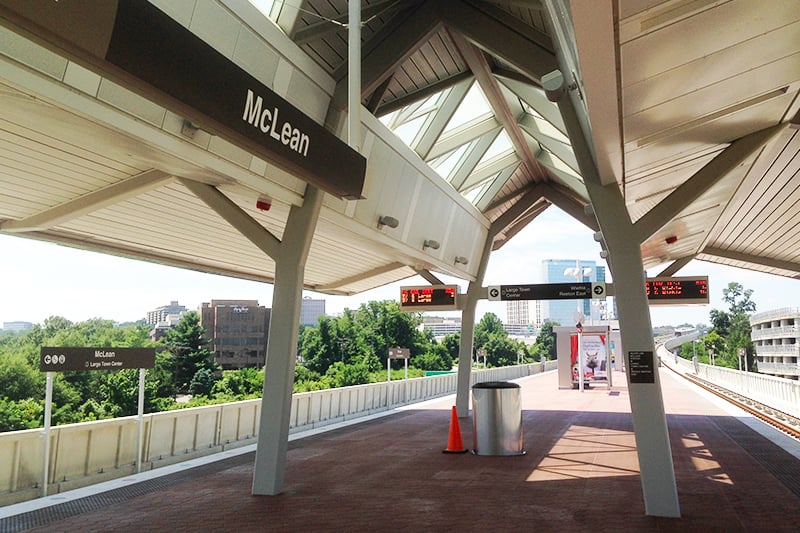 Metro Travel Time: 20 minutes
Median Home Price: $926,900
McLean, Virginia, offers homes tucked away in wooded areas and small neighborhoods, but is only a short drive from bustling Tysons Corner, where you'll find two major malls. Retail and dining are aplenty, as well as possible work opportunities in the smaller surrounding cities. Though if you still find yourself needing to commute into D.C. for work each day, it's one Metro station is only about a 20 minute ride from the Golden Triangle.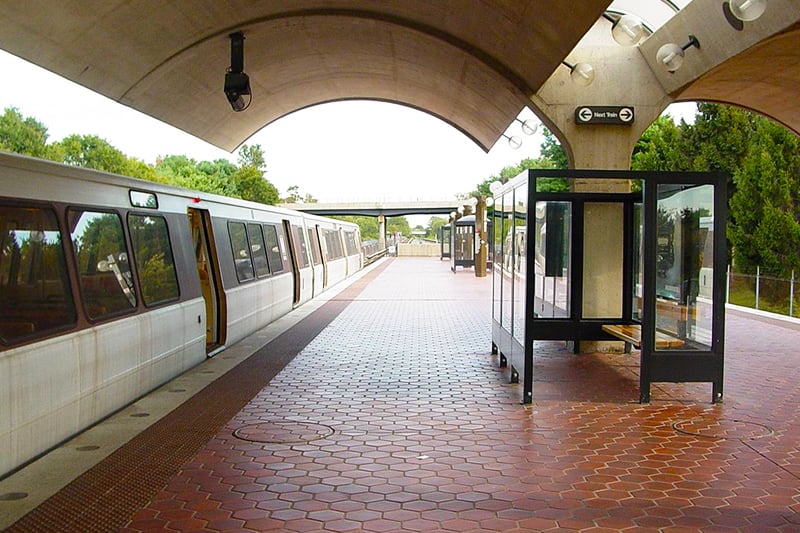 Metro Travel Time: 40 minutes
Median Home Price: $502,200
If you're willing to tack on a short drive before your Metro trip, a city in Montgomery County may be just what you're looking for. Rockville boasts nicely planned communities and is a true suburb, with residents eager to get to know each other. The sacrifice here is a necessary drive along Route 355 or I-270 to get to Shady Grove Station, the first stop on the Red Line. While you're sure to get a seat, you'll be sitting in it for about 40 minutes before making it downtown.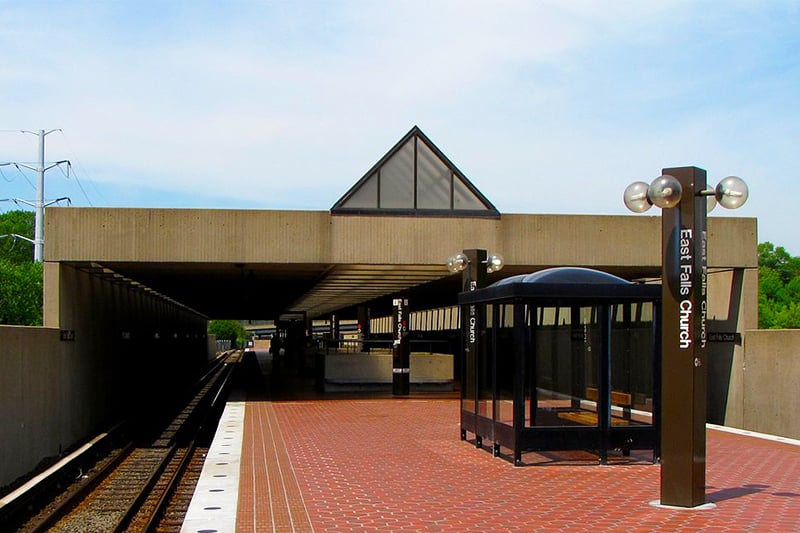 Metro Travel Time: 20 minutes
Median Home Price: $568,300
Like Montgomery County, Falls Church, Virginia, is a bit farther out from the Metro stations in Downtown Arlington. However, if you're willing to add a bit of a drive to your trip, Falls Church offers small, tight-knit neighborhoods without sacrificing easy access to retail and dining. Taking the Silver or Orange Line from East Falls Church Station means a commute just over 20 minutes into the city.