Phoenix Neighborhood News
3 Ways the Tucson Region is Attracting New Residents
Tucson has felt the benefits of a stable housing market recently thanks to an increase in both median sales prices and new listings, according to data from the Multiple Listings Service of Southern Arizona. Although inventory has been somewhat tight in Tucson, the city continues to ride the wave of stability and create a growth of new residents as well as new developments. According to Tucson Local Media, Tucson is working on generating a growth spurt by attracting new business ventures, creating more tourism opportunities, and offering multiple incentives to lure new residents to the area.
Commercial Growth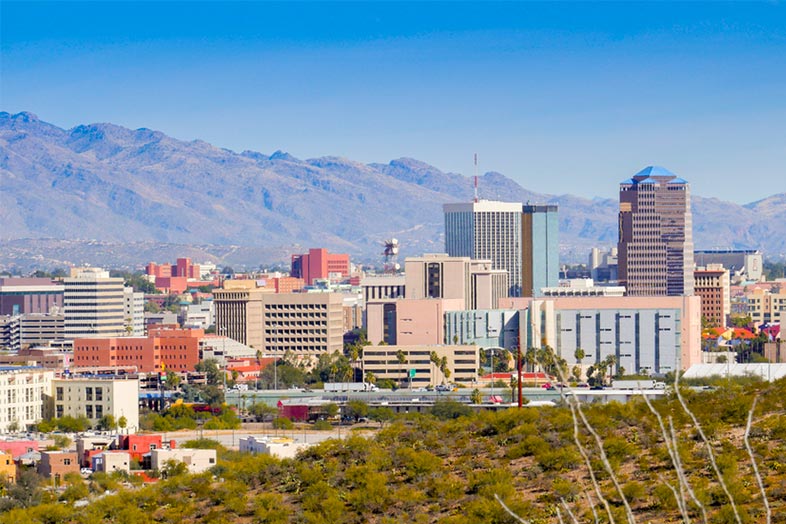 Setting the tone for residential growth, anchor companies like Raytheon, The University of Arizona, and the Carondelet Health Network, as well as Oro Valley's Ventana Medical systems and the addition of Caterpillar's new headquarters in Downtown Tucson, are attracting new residents to Tucson for job opportunities. Caterpillar's new headquarters in the city will bring in more than 600 executive jobs over the next five years, making it a multi-generational economic effect, according to a statement made by Vice President Tom Bluth.
In an effort to appeal to a younger crowd, downtown also doubled the number of locally-owned small businesses at The Mercado San Agustin with the new MSA Annex, which includes 13 local shops and restaurants inside innovative, converted shipping containers. City Park, which is expected to open at the end of summer, is a mixed-use development that will feature retail shops, restaurants, and offices that will be connected through ground-floor patios. Within its five stories, the development will host a food hall, two restaurants, and an entertainment venue with a bowling alley, pinball arcade, bar, and private event space. The top floor of the building will host a 2,600-square-foot rooftop deck for concerts and conferences, according to Visit Tucson.
Oro Valley has joined forces with Tucson by allowing restructured zoning of undeveloped commercial land to give prospective business developers flexibility. Although this hasn't always been met with resident support, Dave Perry, CEO and president of the Oro Valley Chamber of Commerce, hopes the new businesses attract new residents to the area.
Marana gained a huge commercial center with the completion of the Tucson Premium Outlets. Featuring 60 shops, many of them top-notch designer names, the mall was recently touted as Tucson's only luxury outlet mall with a prime location off of Interstate 10.
Residential Projects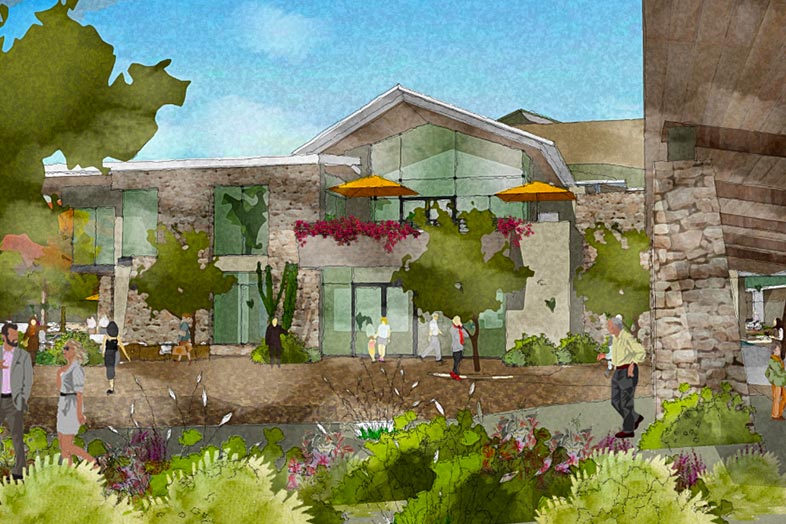 Taking advantage of the efforts by officials and new businesses to spur economic growth, Oro Valley retirement communities like Nakoma Sky and Quail Park at Oro Valley are ready to accomodate new residents. Perry hopes these assisted living centers will attract out-of-state retirees seeking a more comfortable housing environment, which will then create an increase in resale homes from individuals relocating or moving out of their old homes and into these retirement communities. Marana, busy in their own right with multiple businesses opening in the new year, saw a total of 775 single-family residential starts in 2017 when it had originally only projected 700 new home construction builds for their fiscal year. Downtown Tucson saw the proposals and approvals of several new high-density residential projects recently, including 'The Stackhouse,' and a 14-story housing development with a mixture of condos and apartments along 4th Avenue.
Tourism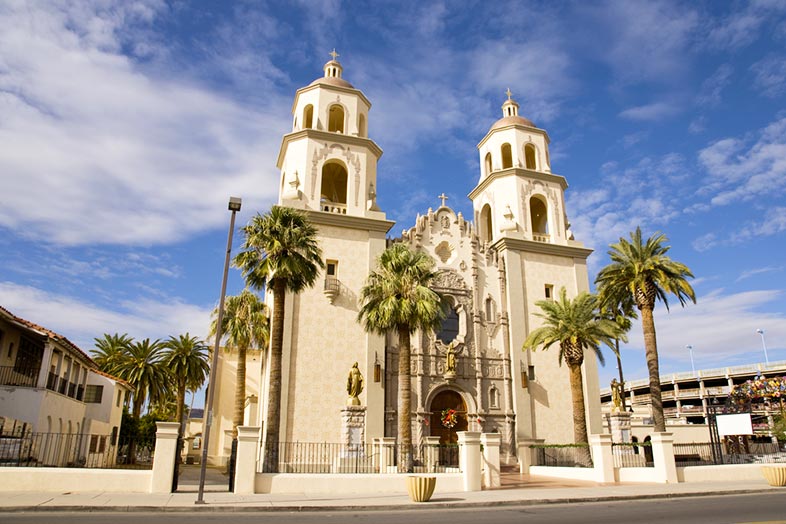 In an effort to entice visitors to the city and possibly new residents once they discover all that Tucson has to offer, Tucson's Leisure Travel Department has created a sports program that reaches out to national organizations to come to Tucson for the facilities.
Finally Tucson is being hailed as one of the new up-and-coming destinations for meetings and events thanks to the city's fine restaurants, luxury mountain resorts, downtown developments, and scenic desert landscape.