4 Affordable LA Neighborhoods Near USC
4 Affordable LA Neighborhoods Near USC
Whether you're attending school at the University of Southern California or working near the area, finding an affordable neighborhood that's nearby can be challenging—especially if you're new to Los Angeles. While real estate properties in neighborhoods such as Downtown Los Angeles, Little Tokyo, and Silver Lake are convenient, pedestrian-friendly, and filled with amenities, they can also be extremely expensive, congested with traffic, and rather loud. However, for those who don't mind driving a bit farther to get to school, there are several neighborhoods near USC that won't break the bank.
Here are four great neighborhoods that are close to USC.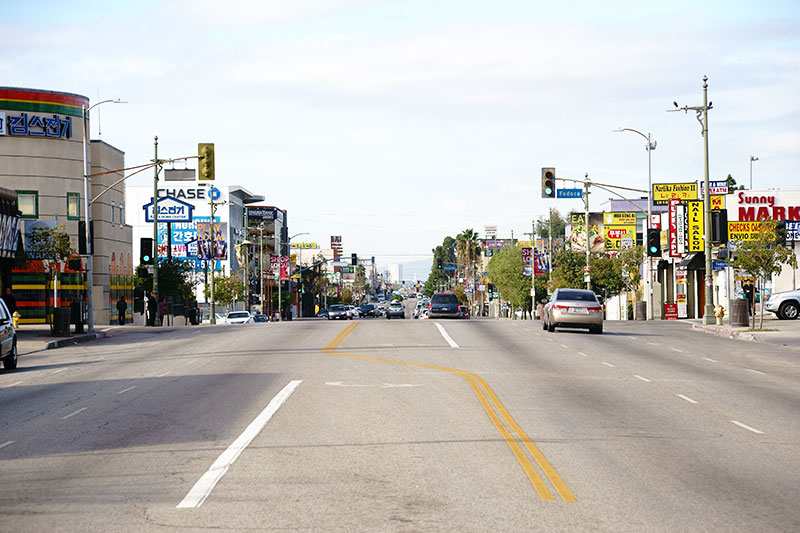 Located in central Los Angeles, Koreatown sits nearly four miles north of USC. It's surrounded by other eastside neighborhoods including Larchmont, Westlake, East Hollywood, Silver Lake, and many others. Koreatown, which is often referred to as K-Town, is a metropolitan community that's best known for its all-you-can-eat Korean barbecue, 24-hour businesses, affordable high-rise condos, and vibrant nightlife. K-town is a densely-populated cultural hub of a neighborhood that's currently growing into one of LA's hottest areas to live in, thanks to its combination of reasonably priced homes and its growing number of amenities. The current median sale price in this neighborhood is in the high $600s.
Many residents in K-town enjoy the neighborhood's overall accessibility, inexpensive drinks, and proximity to quality and diverse cuisine. Commuting from Koreatown to USC would take approximately 20 minutes while driving in traffic. For transit-goers, there are several ways to commute to the USC area, including the Metro Purple Line, Expo Line, and DASH, which can take up to 40 minutes in traffic.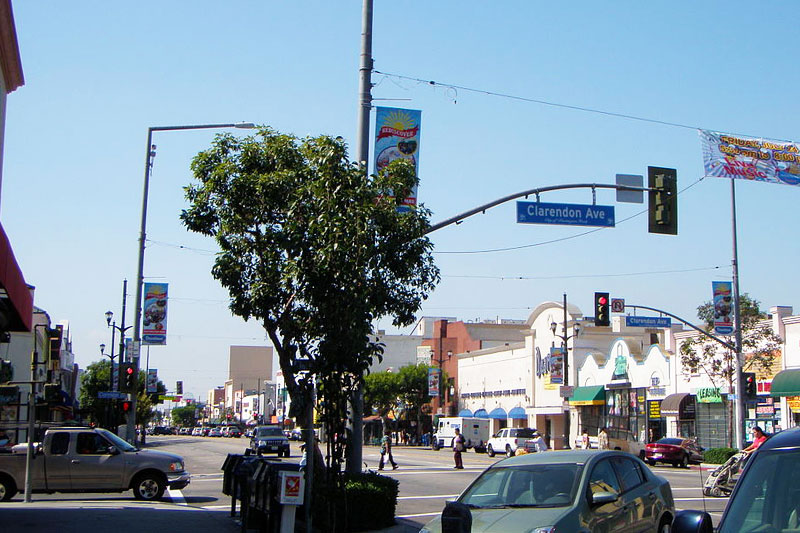 Huntington Park is about six miles south of USC, and it's located on the southeastern edge of LA County in its Gateway Cities district. A melting pot of residents live in Huntington Park, ranging from longtime families and their children to international transplants and young couples. For those who want to stay away from the high-rise structures and urbanization of the city, Huntington Park offers a more tranquil area to live in, filled with lush parks as well as single-family and duplex homes south of Florence Avenue.
Living in Huntington Park is slightly more affordable than many neighborhoods around USC, with the median home price in the low $600s. This is significantly lower compared to the USC-adjacent neighborhood Exposition Park's median home prices in the low $800s.
There are also many family-owned restaurants in Huntington Park specializing in Central American and Mexican cuisine. Commuting from Huntington Park to USC takes about 25 minutes while driving in traffic. However, there are other ways to get to campus, including taking the Metro local bus route and LAX City Bus 102.
Approximately 13 miles west of USC is the laidback suburb of Monterey Park, located in the western region of the San Gabriel Valley. There are several reasons to move to Monterey Park, including its community-friendly amenities, employment opportunities, and world-class dining options. While Monterey Park isn't exactly the most pedestrian-friendly city, the city is still a transportation hub, especially with its proximity to three major freeways, the local light rail, and various Metrolink stations.
Like many places in the San Gabriel Valley, this city is a hotspot when it comes to Asian cuisine, especially if you're craving Asian pastries and dim sum. The travel time from Monterey Park to USC while driving in traffic takes about half an hour, however, traffic times could vary up to an hour. Transit-riders would have to take the Metro Rapid Bus 770 to DTLA, before switching to the DASH to get to school.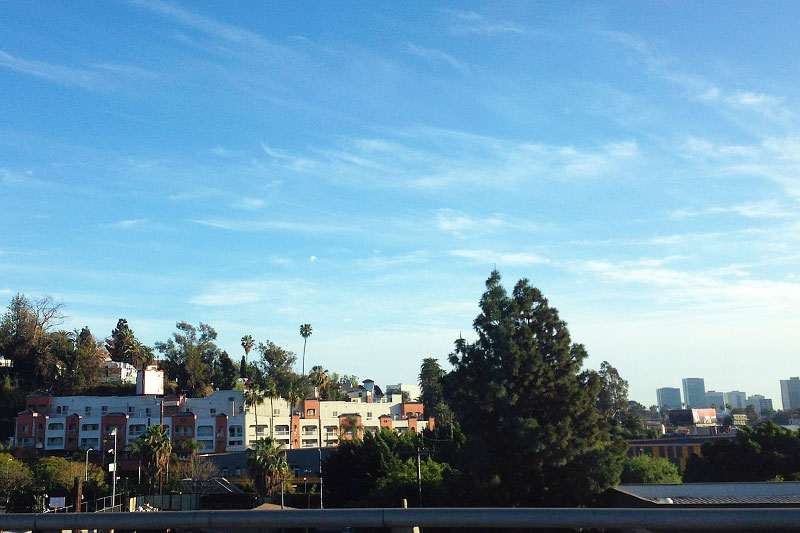 Rampart Village, which is flanked by Koreatown, Silver Lake, and MacArthur Park, is about four miles north of USC. Since the area is mostly residential, there aren't too many amenities available, aside from a few food stands, mom-and-pop shops, and dive bars.
However, living in this central area grants residents the benefit of sharing amenities with its surrounding communities, including the Korean eateries and nightlife of K-Town, the trendy cafes and breakfast nooks in Silver Lake, and the affordable groceries and street vendors at MacArthur Park. Driving from Rampart Village to USC can take up to half an hour in traffic. Public transit users can easily hop on the Metro Rapid Bus 204 and get to campus in about 40 minutes.
In Rampart Village, the current median sale price is in the low $400s. However, there are a variety of homes for sale ranging from the high $300s to $1.6 million.