Bay Area Real Estate
4 Best Neighborhoods in San Francisco for Buying Your First Home
Buying your first home can be simultaneously exhilarating and nerve-racking, especially in a city known for its expensive and competitive real estate market. But that doesn't mean buying your first home in San Francisco is impossible. In fact, there are many neighborhoods in the City by the Bay that are perfect for those embarking on the path to homeownership for the very first time.
We've rounded up a list of the four best neighborhoods in San Francisco for first-time homebuyers.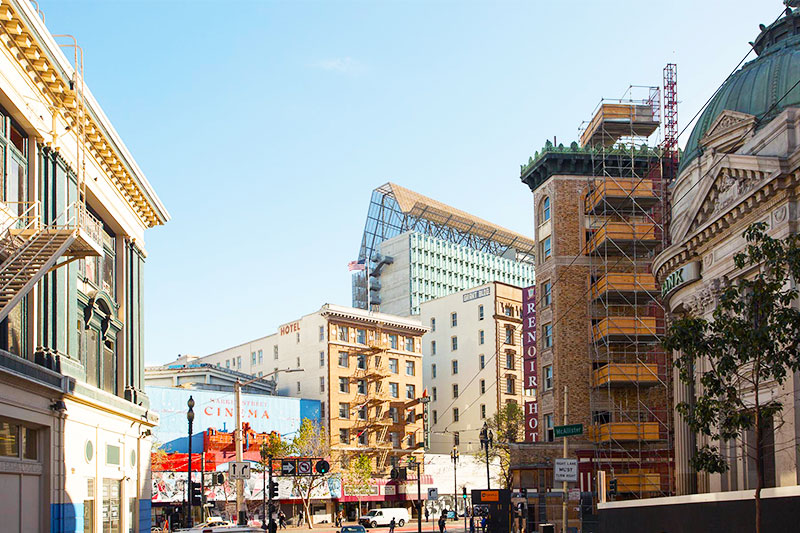 In this up-and-coming neighborhood, you can expect to find more affordable prices than you would elsewhere in the city. The median sale price in the Tenderloin District is in the high $600s. Compare that to the median home price across the city as a whole, which is $1.6 million, according to a Bay Area market report.
This neighborhood has an eclectic mix of architecture, from old and charming Victorian homes to new and modern condos and duplexes. There are also plenty of interesting shops and trendy eateries in this neighborhood, including the popular Ethiopian cafe Tadu.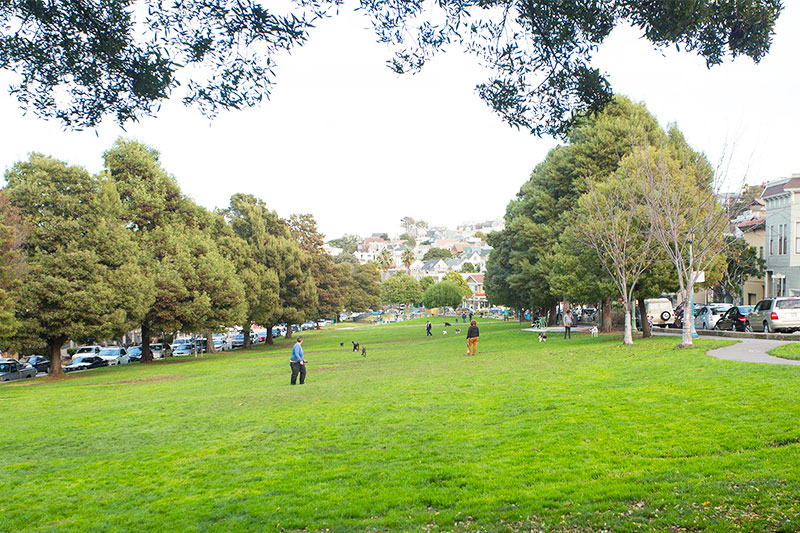 Nicknamed "Maternal Heights" for being such a family-friendly neighborhood, Bernal Heights is a vibrant community home to plenty of parks and open greenspaces, such as Holly Park and Precita Park. It's also built on and in between hills, so there are plenty of vista points to take in breathtaking views of the city.
The median sale price in Bernal Heights is over $1.4 million, which is slightly more affordable than the city median of $1.6 million. The neighborhood is also located near excellent public schools. Lowell High School and Lawton Alternative Elementary School are two of several schools serving the area that have earned a coveted 10 out of 10 rating on GreatSchools. Families with children can rest assured knowing their young ones will be getting the best that San Francisco's public school system has to offer.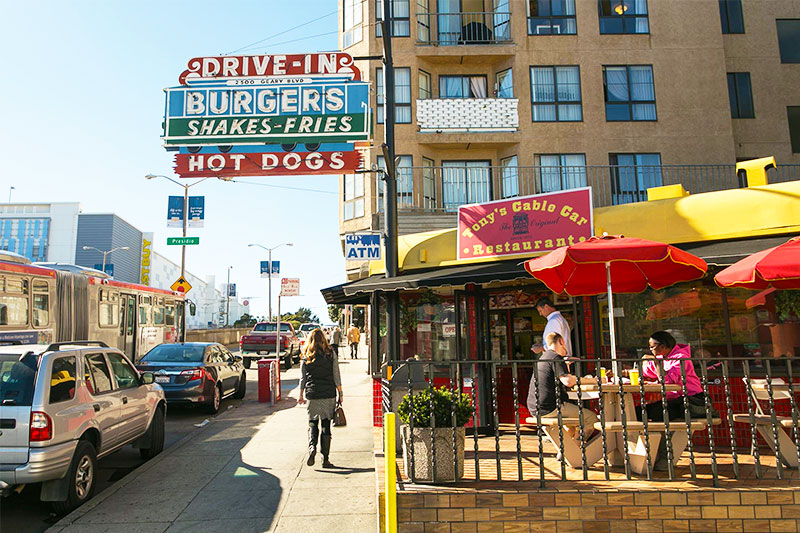 For panoramic views, luxurious homes, and diversity, look no further than Pacific Heights. This neighborhood is home to small Victorian homes from the late 19th century, as well as many huge Mission Revival and Edwardian homes. Pacific Heights is widely known for the size and prestigious look of its upscale homes. To many people, the neighborhood's pastel-painted homes are synonymous with San Francisco architecture.
This neighborhood is often deemed family-friendly, as things tend to quiet down at night. However, that doesn't mean there's a shortage of things to do in the evenings. Clay Theater is one of the oldest art houses in San Francisco and screens independent films. Fillmore Street is also home to plenty of bars and eateries, and it's a popular place to gather and revel.
The median price of homes in Pacific Heights is at $1.7 million, making it slightly more expensive than the city's median sale price.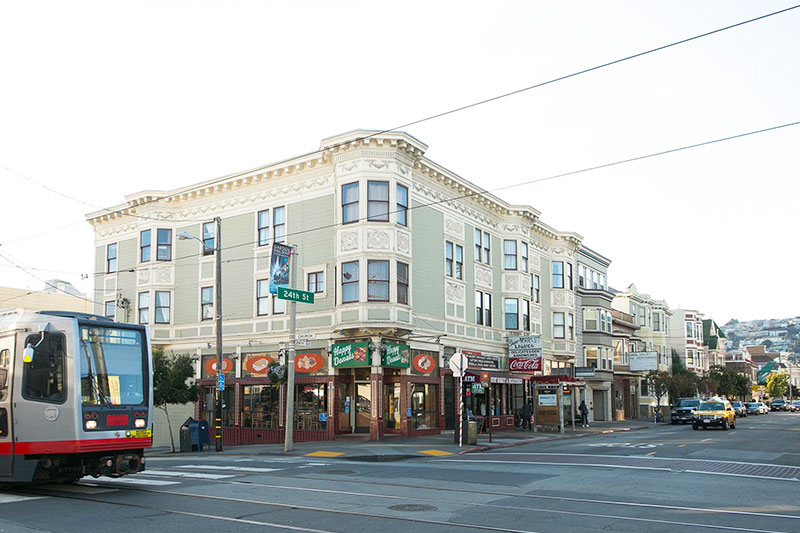 Noe Valley is sometimes referred to by locals as "Stroller Valley" because of its family-friendly features like open spaces with play areas, farmers markets, and a close-knit community vibe. You also won't see as many cars in this neighborhood because traffic flow into Noe Valley is limited, although there's plenty of foot traffic, and public transit is easily accessible.
When searching for your first home in this neighborhood, you'll find a variety of home types, from single-family Victorian and Edwardian homes to duplexes and condo buildings. Many apartments and condos will be located in busier areas such as 24th Street and Church Street. This part of the neighborhood is also close to shops, restaurants, and bars, making it convenient for residents who want to be close to nightlife and entertainment options.
The median sale price in this neighborhood doesn't come cheap, clocking in at over $1.8 million, but you can't put a price on family friendliness.
Martha Haymaker, a Noe Valley resident, said:
"When my husband and I got married, we knew we wanted to buy a home in the city. But it was really important to us that we find a place which strikes a balance between city life and that suburban feel where you know your neighbors. Well, we live down the street from some of our favorite restaurants and bars, and we know our neighbors on a first-name basis. It's the best of both worlds."