San Diego Local Life
4 Great Soccer Pubs in San Diego
Although the regular 2018 Major League Soccer season began in early March and concludes in late October, the excitement continues onward and will eventually lead to the MLS Cup Playoffs that begin on October 31st and end on December 8. With so many soccer matches from now until the playoffs, where is the best spot to watch the game? More specifically, where do you go to watch futbol in San Diego that offers comfort as well as authenticity? No need to worry, because we've rounded the top four soccer pubs in San Diego.
Shakespeare Pub - Mission Hills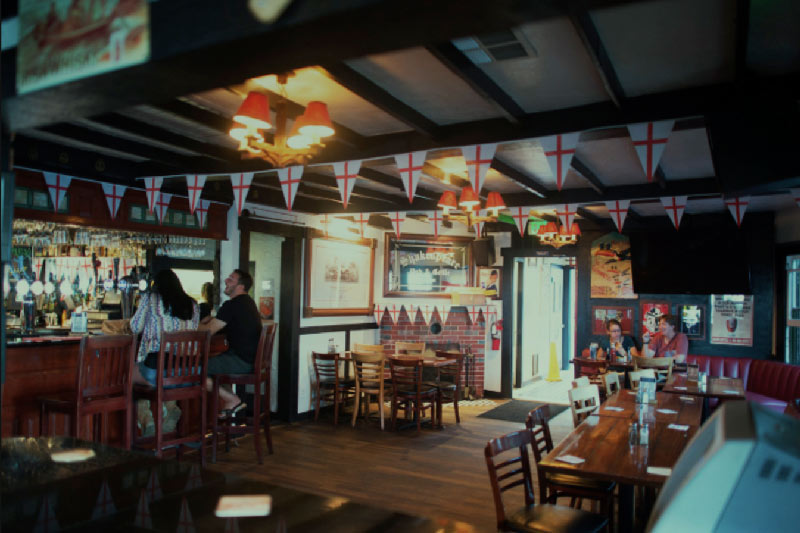 Just north of Downtown San Diego and south of the San Diego River Valley, you'll find the hilly neighborhood called Mission Hills. If you're in the area and you're a soccer fan, you'll want to stop by the Shakespeare Pub. Here, you'll get an authentic British pub experience, as the establishment is owned and operated by British expats. The pub, which opened in August of 1990, features a décor of old-world English Tudor style and offers British comfort food made from scratch, including its award-winning fish and chips. They also have an extensive football schedule, so you'll almost never miss a soccer match. The assistant general manager, Nikki McEwan-Beatty said:
"We have a great atmosphere at the pub. We've been open for twenty-seven years, and it's definitely the place to come watch soccer in San Diego. We open sometimes at 4 a.m. to accommodate people. We show German, Spanish, Mexican, English games and more here."
Bluefoot Bar & Lounge - North Park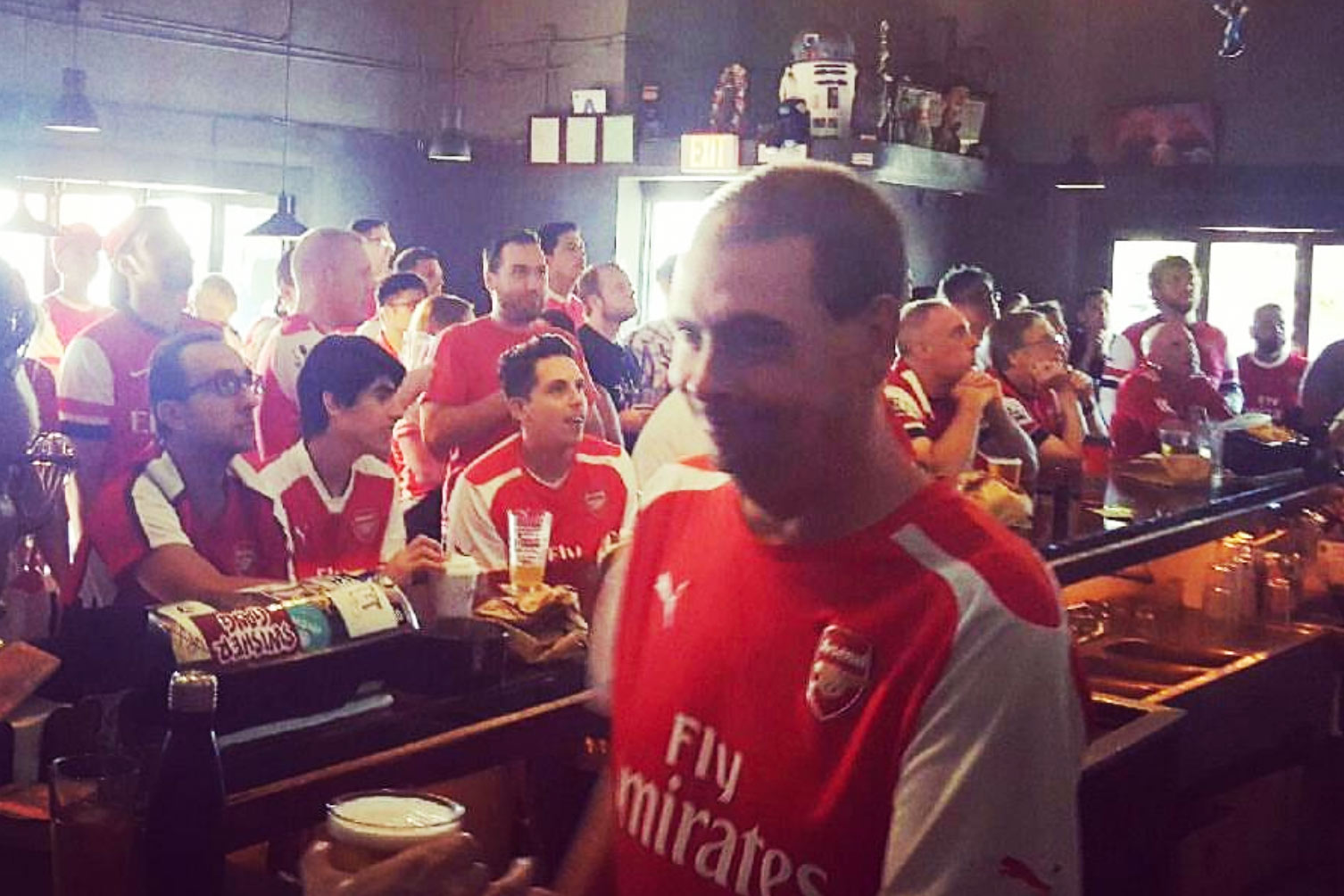 North Park is an urban and trendy neighborhood just northeast of downtown. This neighborhood features a rich lineup of hip restaurants, shops, and bars, one of which is Bluefoot Bar & Lounge. This North Park establishment proudly carries itself as a "no dress code, no cover, no nonsense" type of bar. Located on the corner of 30th Street and Upas, this bar is open until midnight every day of the week, except Friday and Saturday when it's open until 2 a.m. The bar opens early for NFL, EPL, and other soccer matches and offers cold drafts as well as a selection of local craft beers. Soccer Nation author Cesar Hernandez said:
"Seems like you can't go wrong with Bluefoot. The beer is decently priced, the staff has been great, and the place was filled during the last two USMNT matches. Also, any spot that has a bartender playing Prince during halftime of an English Premier League game probably knows what they're doing."
The Field - Gaslamp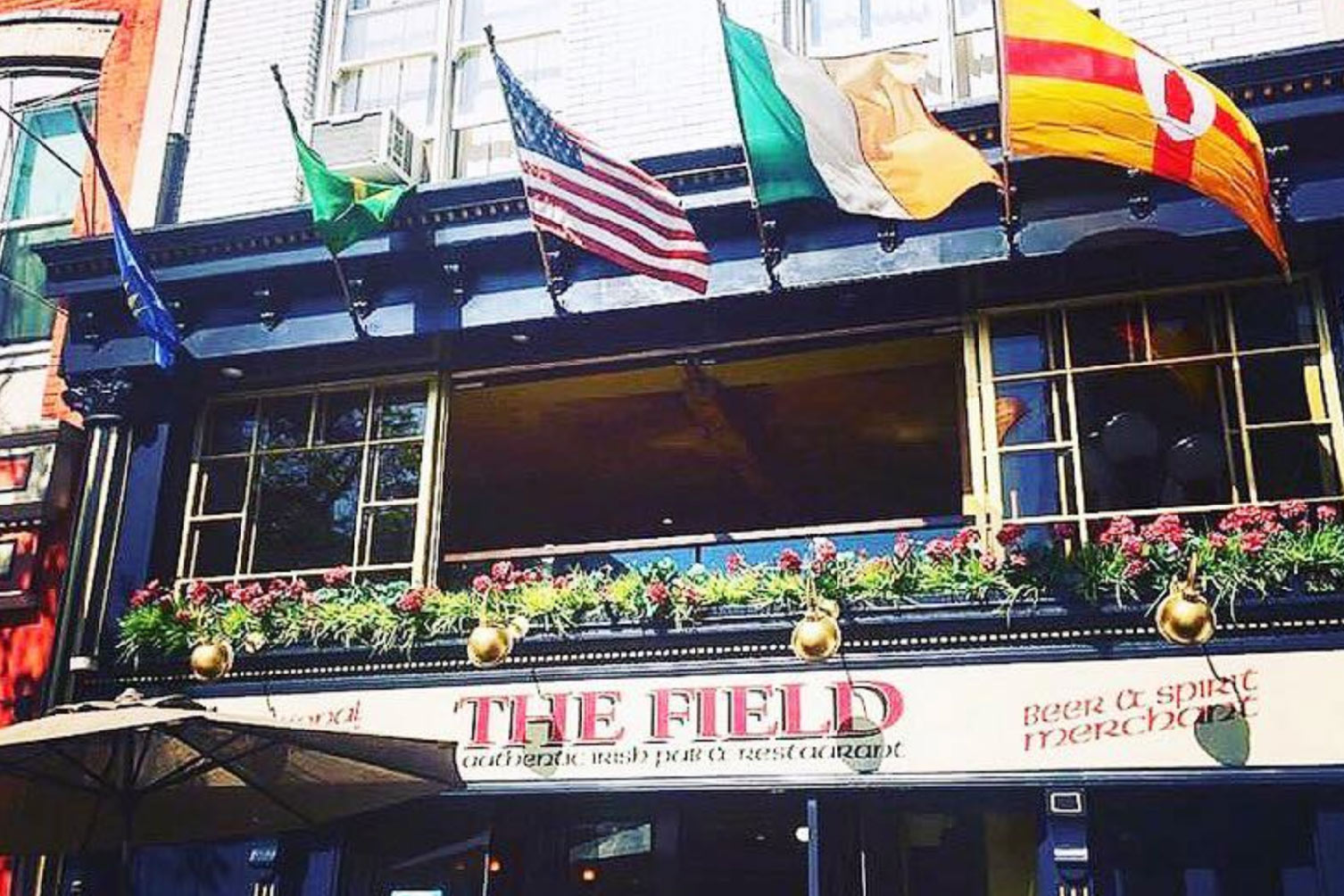 The lively Gaslamp Quarter in San Diego is home to numerous dance clubs, restaurants, nightlife venues, theaters, and bars. The Field is just one of the many vibrant bars within this famous downtown area. The Field is an authentic Irish pub that welcomes its customers and offers "a genuine bit of Ireland in San Diego's downtown Gaslamp Quarter," per their website. This turn-of-the-century pub was shipped from Ireland, piece by piece, by Irish owners Daniel and Enda Drayne, adding a level of authenticity like no other. This pub hosts sporting events, such as the Champions League Final on Saturday, May 26, featuring Real Madrid versus Liverpool, and offers traditional Irish cuisine along with some California fare. In addition to Irish pub food, the bar also has a great selection of classic draft beers, as well as pints of Guinness and Irish inspired cocktails like the Irish mule and Irish coffee. The Field has won multiple awards over the last 20 years, including the 2017 Best Irish Pub by San Diego City Beat and the Perfect Pint Award, which is annually awarded for high standards of quality dispense, pouring, and presentation by the Guinness Import Company.
Princess Pub & Grille - Little Italy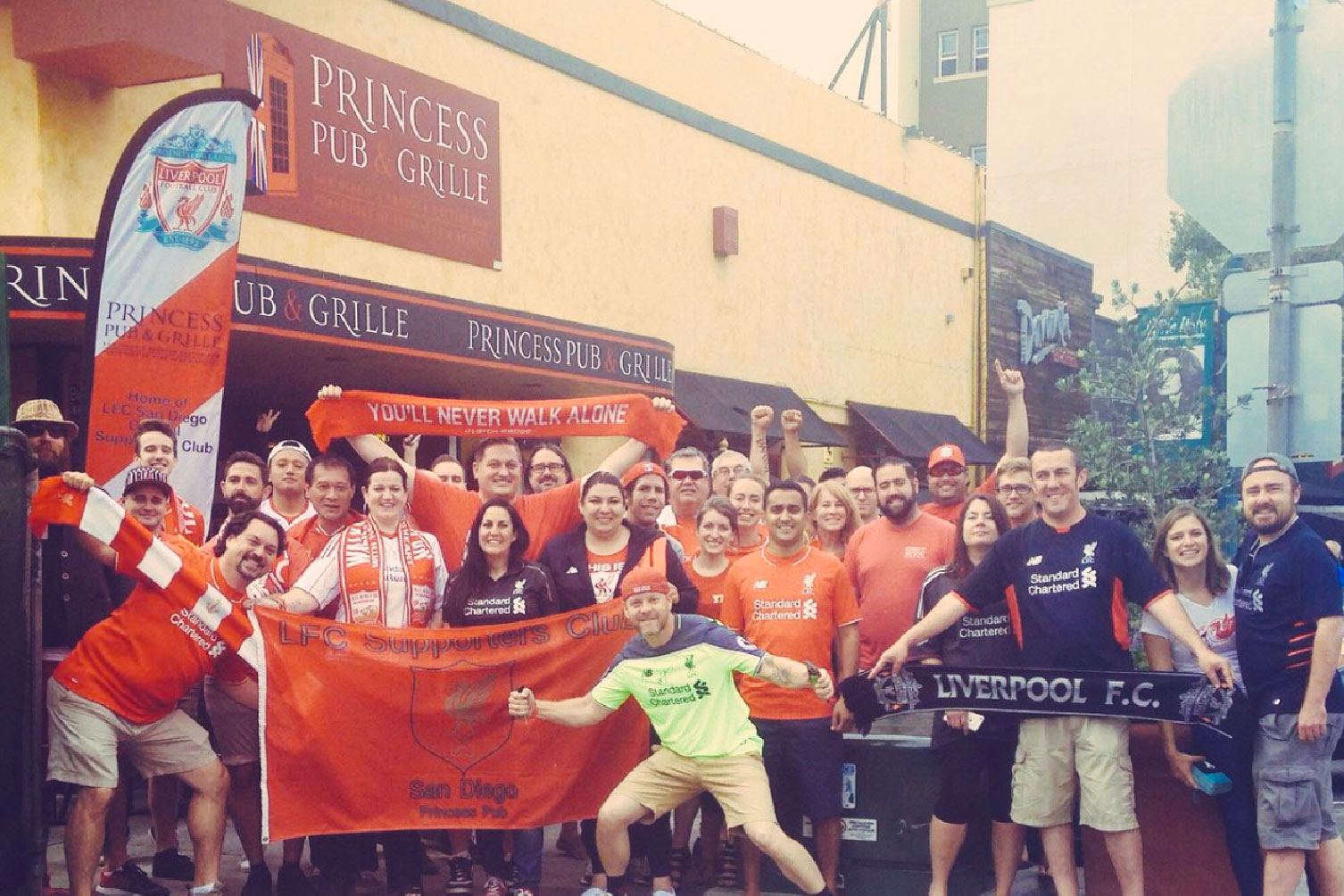 You may not expect to find a great soccer pub in San Diego's Little Italy neighborhood, but you would be surprised. Located within this historic neighborhood that used to be an Italian fishing spot is Princess Pub & Grille. Established in 1984, this pub has 10 large HD TVs and surround sound for quality viewing of almost every major soccer match, from the Champions League to the Premier League. And they even have the NFL ticket for American football fans too. They offer local craft beers, a full bar, and European ales and ciders. Patrons frequent the establishment for its comfortable and laid-back atmosphere. The back room is warm and inviting and full of wooden tables and chairs that makes one feel as if they're at home. Another good thing about this bar? The food.
"Best fish and chips I've had in a long time," said one customer, Stacy Davis. "Split [them] with my husband, and it was plenty to fill us up, too." While the pub is surrounded by the charm of Little Italy, be sure to show up to this pub in a timely fashion if you're driving, as parking may be tricky.