4 Las Vegas Neighborhoods for People Who Like to Play Team Sports
4 Las Vegas Neighborhoods for People Who Like to Play Team Sports
Yoga, cycling, Pilates, and CrossFit are all great ways to stay fit, but sometimes it's good to get a workout the old fashioned way—by getting together with friends and playing a team sport. Whether you're into basketball, soccer, football, softball, kickball, or even pickleball, there's probably a neighborhood league in Las Vegas you can join. Find out where some of the best local sports leagues are located in these Las Vegas neighborhoods.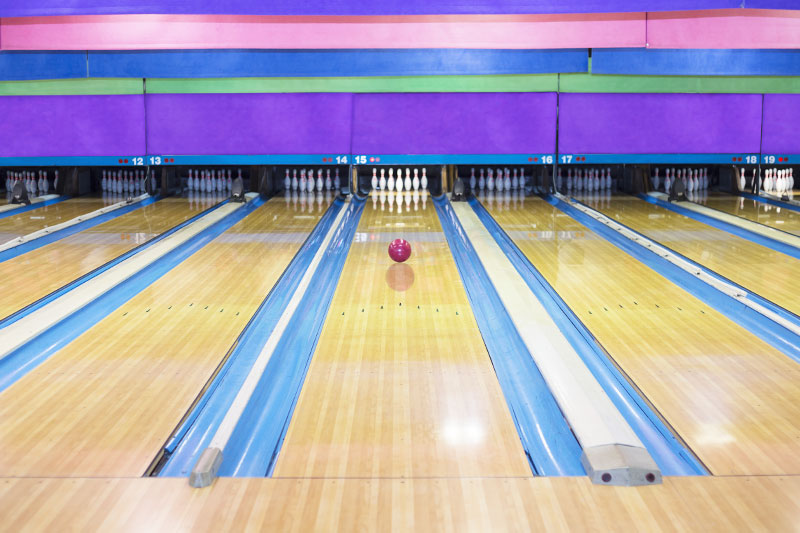 Anyone in Henderson who's looking to get involved in adult or youth team sports will be in luck because the City of Henderson has a ton of options. Residents can check out the city's website and get information about all of the adult and youth sports teams available in the area. Leagues range from soccer and basketball to flag football and kickball. In addition to adult and youth sports leagues, there's also a senior citizens softball league for players 40 years and older. In order for residents to join these team leagues, they must pay registration prices, and all adult participants are required to obtain participant ID cards, which allow them to access the recreation centers as well as use select sports equipment at the facilities.
The Las Vegas Softball Community is also another option for locals wanting to play a recreational team sport. They have fast and slow pitch, and they post regularly about events happening around the city. For those wishing to join a bowling league, many of the local casinos in the area are a great place to start. Some options include Sunset Station, South Point Casino, or Sam's Town.
Residents of the Summerlin master-planned community also have numerous sports leagues and team sports to choose from. The community's Summerlink website provides helpful information on all of the sports teams available in the community. Residents can join the adult men's or co-ed softball leagues, and kids can join the basketball, soccer, or little league teams. Residents who want to play soccer can join the American Youth Soccer Organization's adult soccer league in Summerlin. They're a co-ed league that accepts players of all skill levels. Residents looking for a sport other than soccer or basketball can join the neighborhood bowling league at the Suncoast Casino.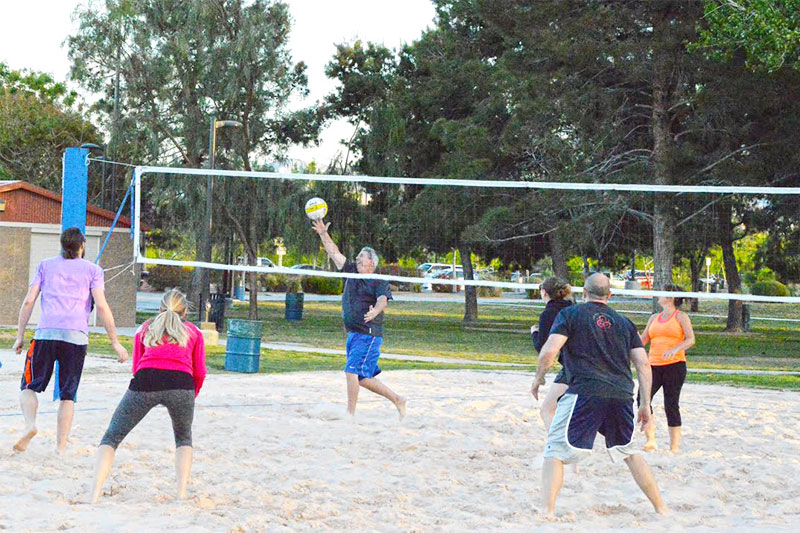 There are a few options for sports in theParadise neighborhood, and many of them play at Sunset Park. Gay Volleyball Vegas is a volleyball league which also hosts fun events, like BBQs and potlucks, and offers resources, like the HIV testing van. Club Waka has a volleyball league that also plays at Sunset Park. They welcome entire teams, groups, or individuals.
Clark County Nevada has an adult sports program, with games held at Sunset Park and inside the park's annex building. Some of the sports offered include softball, flag football, basketball, and volleyball. All leagues are designed for players of all skill levels and games are held different nights throughout the week. Longevity Sports Center also has an adult indoor flag football sports league for players aged 30 and older. The center also includes youth soccer leagues and camps.
Anyone living in or around Spring Valleywho's looking for flag football leagues should check out the Las Vegas Sports Leagues. This organization has year-round games, and all of their games are held at the All American Park off Buffalo Drive and Oakey Boulevard. They have three levels of play—recreational, competitive, and elite—so anyone can join at their desired skill level. Also available in the neighborhood is the LGBT Let's Go Bowling Together league. Games are played over at the Gold Coast Casino bowling alleys. The Orleans Hotel & Casino on Tropicana Avenue also offers bowling leagues.