Bay Area Neighborhood News
4 Major Developments Changing Downtown San Jose
Neighborhoods are constantly changing, and that couldn't be more true for Downtown San Jose. This neighborhood is often referred to as the capital of Silicon Valley, which is one of the reasons why so many new tech companies and residential developers are breathing new life into the area. Here are some of the major developments that are transforming Downtown San Jose into a high-powered tech hub.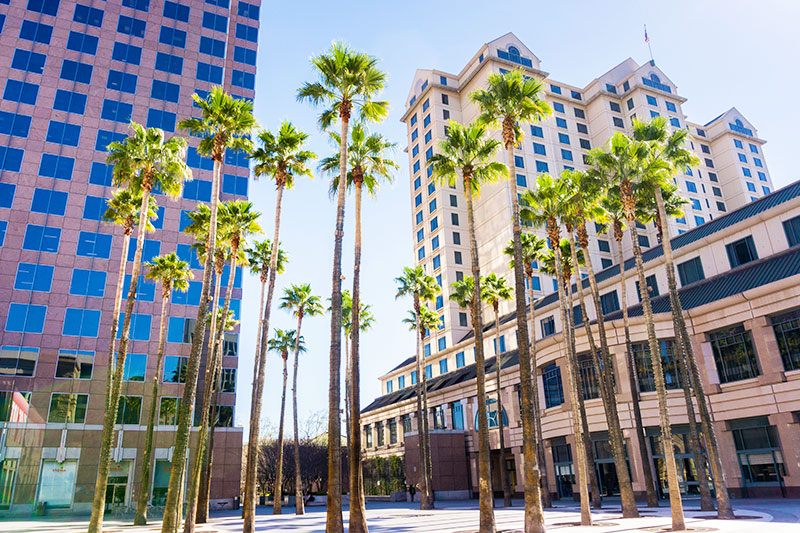 Google Transit Village
More than 25,000 new jobs are expected to pop up in Downtown San Jose once Google's plan for a transit-oriented community comes to fruition. That means a 65 percent increase in the number of jobs currently in the Downtown San Jose neighborhood, according to the Mercury News.
Google plans to build a transit village—complete with offices, homes, shops, and restaurants—that centers around Diridon Station. Many employees could work, shop, eat, and live in the community, while others who live farther away could easily take public transportation to get to work. Not only would this village change the look of Downtown San Jose and breathe new life into the neighborhood, it will also give the economy a major boost.
"San Jose residents agree that building a vibrant, mixed-use destination near Diridon Station can bring tens of thousands of jobs to our city and generate millions in annual revenues to support critical city services," San Jose Mayor Sam Liccardo told Mercury News.
Google is planning to begin construction in 2025, and the news has already spurred lots of other developments and property purchases across the neighborhood.
Adobe Expansion
Currently one of the biggest tech companies with headquarters in Downtown San Jose, Adobe Systems is planning to build a new office tower that will dramatically increase its footprint in the city. The tower will rise at 333 W. San Fernando Street and will total 18 stories, bringing thousands of additional employees into Adobe's Downtown San Jose campus.
The new building is being called the North Tower and could create approximately 650,000 square feet of additional office space for the tech giant, Mercury News reports.
Adobe's current campus is made up of three buildings, which will be connected to the new tower via a bridge.
Invicta Towers
This mixed-use project will feature three residential towers, along with plenty of commercial space. Once the complex is complete, it'll be a major component of one of Downtown San Jose's fastest growing sub-neighborhoods—SoFA, or South First Area.
The project is slated to bring 667 new residential units to the city, as well as a live-performance art theater, public arts spaces, restaurants, and retail shops. The complex will be situated near East William and South Second streets, according to the Mercury News.
High-Rise Residential Tower
A new residential tower is being planned for one of the fastest-developing areas of Downtown San Jose. The high-rise building is poised to go up on a lot facing West Julian, North San Pedro, and Devine streets in North San Pedro, bringing potentially hundreds of new residential units.
This sub-neighborhood is located just a few minutes' walk from the future BART station planned for Downtown San Jose, and it's also about a 20-minute walk from Diridon Station. This station is a major transit hub, with access to light rail, Caltrain, ACE Train, Amtrak, and Capitol Corridor lines, and it's also slated to become a BART connection in the near future, according to the East Bay Times.
"It's a great location," Bob Staedler, principal executive with Silicon Valley Synergy, told the East Bay Times. "It's going to be right in the middle of this brand-new neighborhood that is very walk-able and will be very desirable."