San Jose Hoping Google's Proposed Transit Village Helps it Become 'a City of the Future'
San Jose is many things. It was once the capital of the state of California, it's one of the wealthiest major cities in the United States, and many consider it the center of Silicon Valley. The city saw a growth burst in the 1990s and 2000s thanks to the tech boom. Cisco Systems, Adobe, PayPal, and many other tech companies still maintain their headquarters there.
But San Jose isn't done developing or changing. One neighborhood in particular could see major changes in the near future, and that's Downtown San Jose. And like so many other evolutions in the Bay Area, this one is being spurred by the tech industry.
This evolution is spurred on by no other than Google, who is planning to build a brand-new campus in Downtown San Jose in the form of a transit village situated around Diridon Station. Since December 2016, Google has spent $150.1 million purchasing property in the area, according to Mercury News, acquiring enough space for 15,000 to 20,000 workers.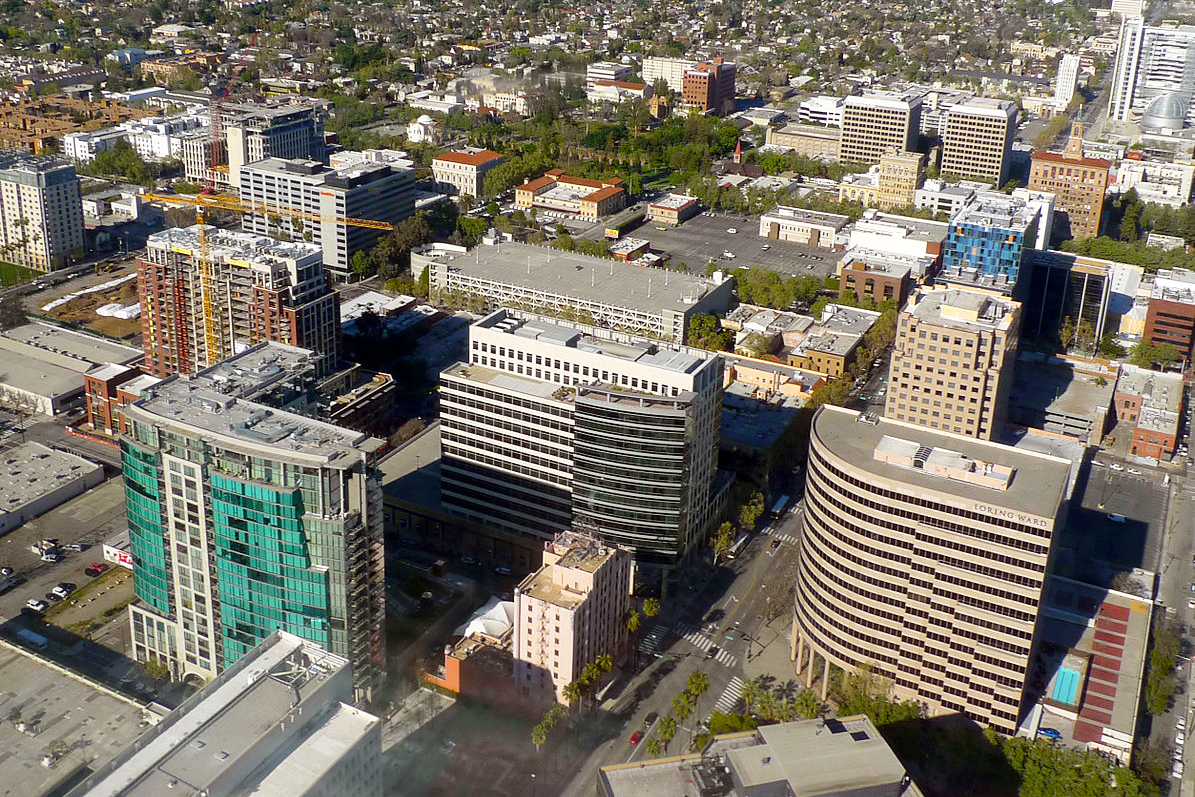 "What will come as a result of it will be less parking, fewer cars, more office, and then more opportunities for entertainment, more opportunities for the hotel industry, more opportunities for small business -- because there will be a range of individuals and businesses and residents, who are making the station a destination," said Nanci Klein, assistant director of economic development in San Jose.
Transit and economic development are inextricably linked, according to Klein, which is why city officials first began working on a plan to revitalize Downtown San Jose, called the Diridon Station Area Plan, a couple years ago. As the outline of the plan began to take shape, that's when Google expressed interest in building a transit village there.
"The Diridon Station Area Plan was done because transit...was congealing around Diridon Station," said Klein. "It wasn't until a few years ago that high-speed rail in effect made the decision that it was coming through San Jose. We developed the plan well before Google had any interest at all in downtown. It's having transit that makes companies interested."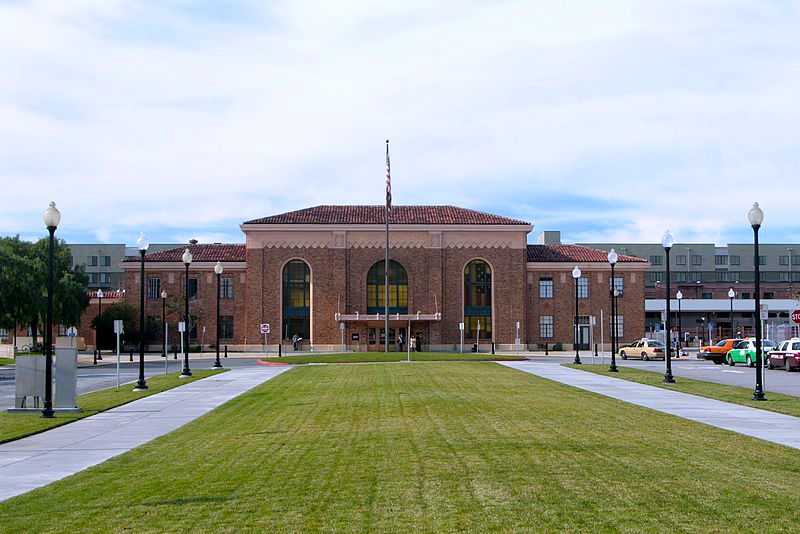 It turns out the convenience of transit might make more employees interested, too.
"I take the shuttle every day from a stop near my house all the way to Facebook in Menlo Park," said Mike, a Facebook employee who declined to give his last name. "It's about an hour long ride in traffic, and that's just time I'm not getting back every day. If I could take public transit to work, exit the station, and be in my office two minutes later, that would be a big draw for me."
Diridon Station already has the makings of a well-trafficked transit hub, and Klein says it's prepared to become the most frequented hub in Northern California if Google ends up setting up a home there.
"Diridon already has over 900 transit trips a day when you combine all the rail service, light rail, and train, as well as bus service. And that is a very large number of transit trips. And then when we add high-speed rail and BART into the equation, it'll be well over 1,600-plus transit trips a day. Those numbers are far greater than San Francisco, for example. So Northern California's hub of transit will really be in San Jose. And that makes this incredibly exciting."
Google estimates construction on the transit village wouldn't begin until 2025. But if the plan becomes reality, what will the neighborhood look like as riders step out of Diridon Station?
"They're not at all thinking of a campus. We don't even use that word. The project would be very much welcoming and receiving of a whole slew of neighbors. There won't be anything blocked off about it," said Klein.
That sentiment is echoed by Scott Knies, executive director of the San Jose Downtown Association.
"This is envisioned to be within the fabric of the city. These buildings are connected by sidewalks that everyone walks on. Plazas, paseos, parks that connect this neighborhood to this new way of tech working and really takes advantage of this transit-rich environment. You get people out of cars."
Knies places the planned transit village in stark contrast with Apple Park, the second campus built by Apple in Cupertino, which is commonly referred to as the "spaceship campus."
"It's just night and day to what Apple wanted to do, which was to look inward, whereas this project is being envisioned as fully integrated into this new neighborhood," said Knies.
The office, retail, restaurants, and entertainment that this new neighborhood would offer is something that potential employees expressed excitement about.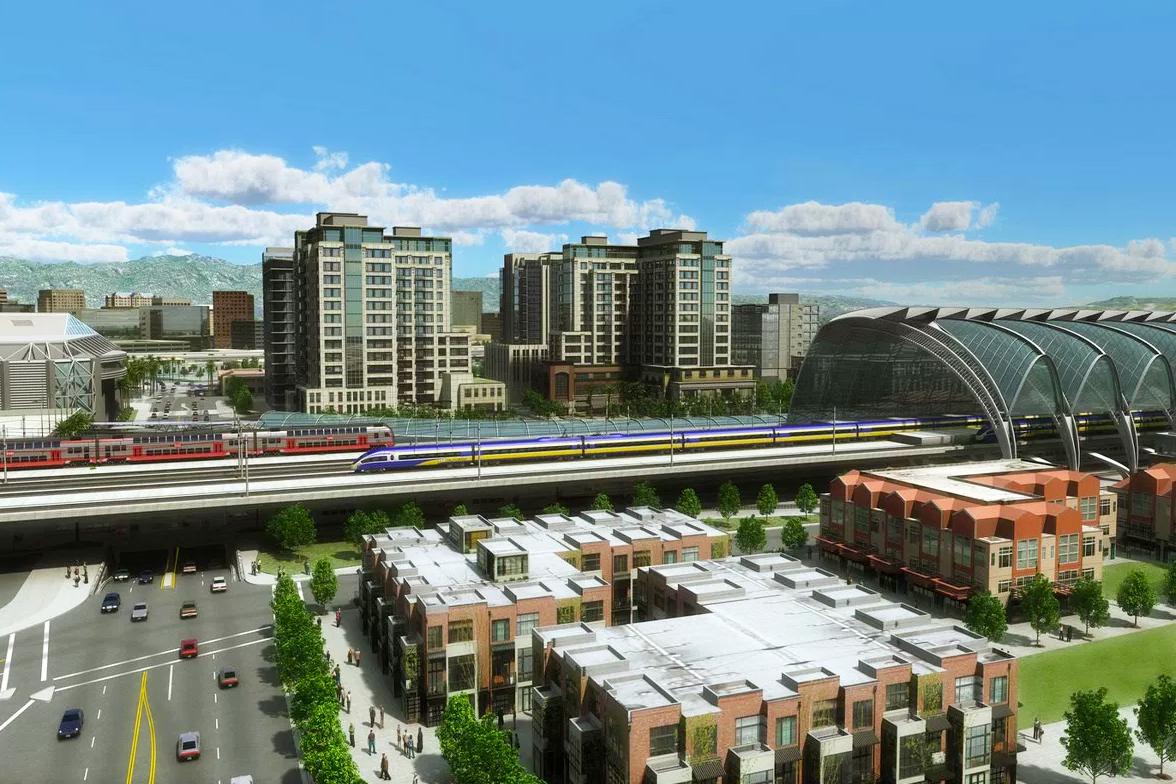 "I'm imagining arriving at Diridon Station in the morning for work, and there are all these different cafes to choose from to get my morning coffee," said Mike Perez, an employee at a Palo Alto startup. "There'd be all these great restaurants within a few block radius for lunch with coworkers. I could stop by J.Crew or something to pick up a gift for my wife. She could meet me after work for a movie at the nearby theater. And I could do all that without ever needing a car. I mean, if that's the reality, I'd sign up for Google tomorrow."
For San Jose, adding thousands of new jobs could make a significant dent in its ratio of jobs to employed residents. The city has long been considered a bedroom community, with more homes than jobs.
"[Cities like Palo Alto] have three jobs for every resident. That means a whole lot more people come into those cities during the day, and they leave at night," explained Klein. "In San Jose, we have a stark challenge in that our ratio is 0.8 jobs to employed residents. That has huge repercussions for us. The benefit of jobs is that a business will use less than half of the resources than housing, sometimes a lot less."
But the city is prepared to continue adding housing as necessary. Major developments like this transit village often cause property values to surge, and Klein says the city is committed to building enough affordable housing to ensure people of all income levels have a home. San Jose Mayor Sam Liccardo recently spearheaded an initiative to build 25,000 residential units over the next five years, 10,000 of which will be affordable, according to a Mercury News report.
"We've always been kind of a bargain in comparison to Palo Alto and Menlo Park," said Knies. "But like the rest of the Bay Area, the supply and demand tightens. The prices just keep creeping up on everything, including the cost of construction, the cost of living."
However, Knies stresses that San Jose, thanks to all the available, undeveloped space, is in a much better position than other cities that have seen their real estate tighten.
"There's a lot of space to keep adding density, so we have the ability to keep adding supply. The more housing we build, perhaps we can help kind of counteract some of the inexorable rise in the cost of housing. There's room, and that's a rare thing for the Bay Area, to have the spaces to put big projects like this."
Klein echoes this outlook, saying that the city is committed to adding good housing and building units denser than they currently are.
"You can easily get 55 dwelling units in a four-story project. And those developments will put an emphasis on building great amenities, projects that'll last, projects with outdoor space."
For Downtown San Jose homeowners, the news of Google's potential arrival is both good and bad.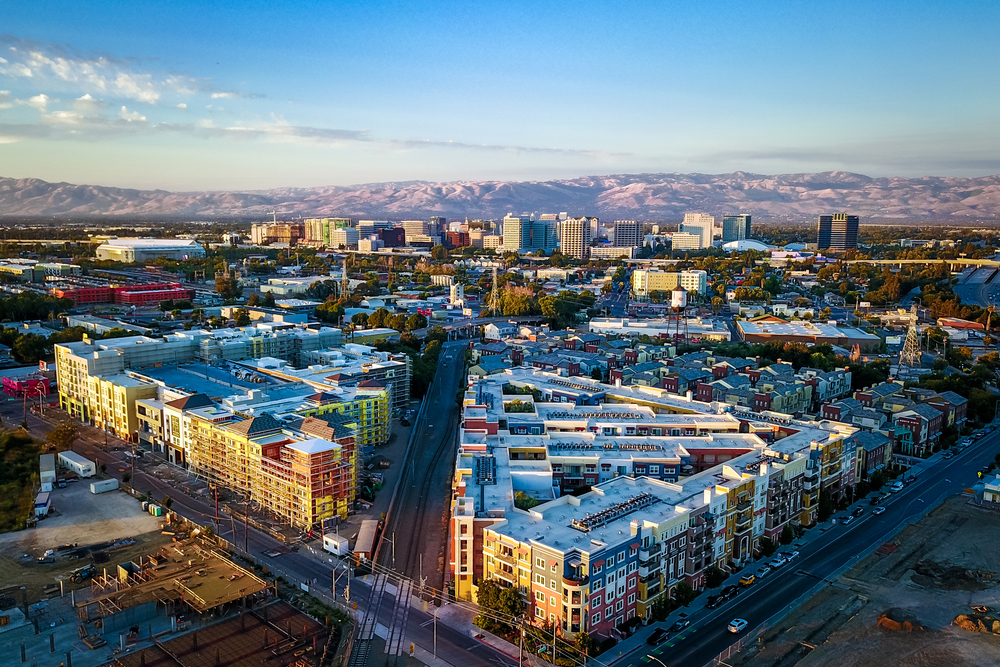 "I hope the property value on my home does go up," said Mary Lam, who owns a home within walking distance of Diridon Station. "I've watched my friends and coworkers in Palo Alto and Cupertino see their real estate prices double or even triple over the last couple decades. If that happens to my home, I'll sell it and retire!"
Others aren't as enthusiastic about more tech coming to the neighborhood.
"If you look at Cupertino, it's so different than it was back in the 90s," said George Platt, a born-and-raised San Jose resident. "Tech controls everything there now, and you can't go two blocks without seeing an Apple sign. I know it's great for the economy and all, but you can't argue that the character of the city is the same. I'm glad Google would bring jobs, but I'm nervous that the neighborhood where I grew up will be completely unrecognizable."
City officials say residents shouldn't worry about being displaced or seeing the character of their neighborhood change.
"Downtown's borders will continue, probably, to expand," said Klein. "Our goal is not to displace single-family housing. Our goal is to keep working with the ability to add density where it makes sense. The whole goal is to leave the excellent neighborhoods that we have, everything from Evergreen, Willow Glen, Cambrian, Alum Rock, [and] Japantown. The characteristics of those neighborhoods aren't intended to be displaced."
As for the final size and scope of the project, city leaders aren't positive about what exactly Google has in mind. But one thing is for certain: it'll be a game-changer for the neighborhood.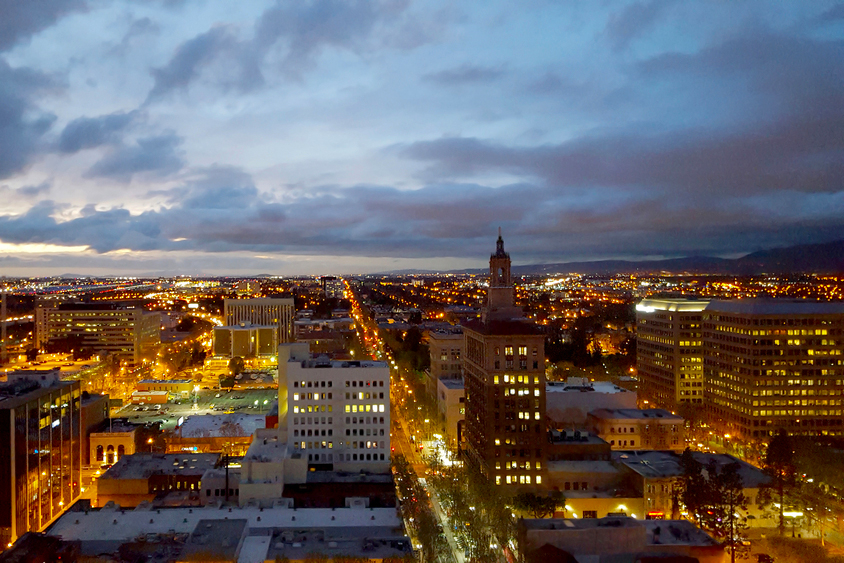 "Whatever you're thinking about, you're not thinking big enough. It's going to be a city of the future. There's not a lot of current city planners, urbanists, lay-people that are imagining what's possible out there," said Knies. "We can't wait to see what the plans actually are. Right now, I'm just looking into the crystal ball and speculating."
"We really have a commitment to growing into a more and more comfortably dense, livable space that reflects the innovation and the diversity of our residents and our companies. And transit is such a key portion," echoed Klein.
City leaders stress that Google's transit village is not a done deal and that the details are still being worked out. The Diridon Station Area Plan will continue with or without the search engine giant.