San Diego Real Estate
4 San Diego Neighborhoods Near Petco Park
Baseball is America's favorite pastime and the sentiment rings especially true in San Diego where the weather is always sunny and fans are ready to cheer on the San Diego Padres at Petco Park. Located where East Village and the Gaslamp converge, Petco Park is more than just a place to watch a baseball game. It's also a meeting place, a park, a playground, a music venue, and the site for a multitude of events throughout baseball season and beyond.
There are four main neighborhoods within walking distance of Petco Park, each with its own distinct character. Despite their individual quirks, all of these communities share one attribute: high density housing that consist mostly of condos and townhomes.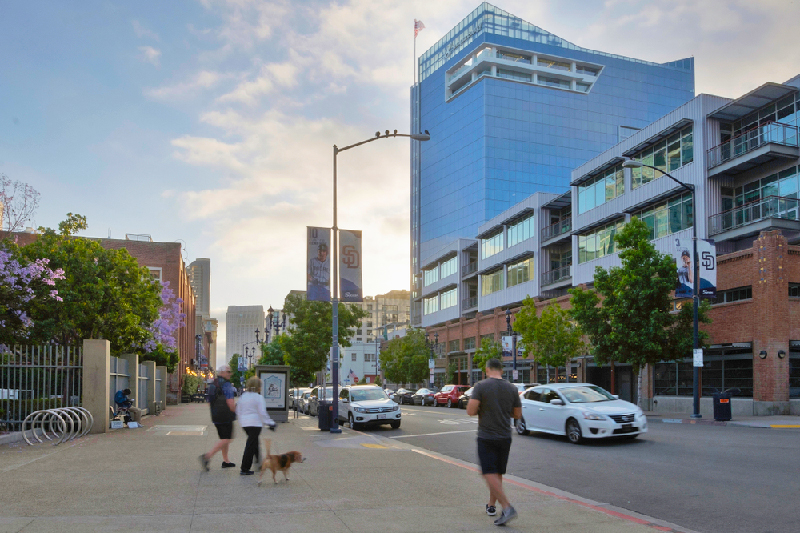 Downtown San Diego offers some of the best amenities. It might look flashy from across the bay, but this diverse community primarily consists of offices and government buildings with residential high-rises mixed in.
The median home price in this neighborhood is in the low $600s, but some newly renovated condos are priced as high as $5 million and feature modern designs, high ceilings, open layouts, and panoramic views of the city skyline.
Despite all those skyscrapers and commercial buildings, Downtown isn't just all work and no play. The neighborhood is home to a vibrant dining and social scene. Locals line up for inventive breakfast creations at one of San Diego's most creative sweet shops, Donut Bar.
For a dose of retail therapy, Horton Plaza offers five stories of shops and boutiques. For a bit of entertainment, there's always a performance on the stage at Balboa Theater. And while the fast pace of Downtown never stops, Balboa Park—the city's largest greenspace—provides a bit of peace and quiet.
Distance from Petco Park
7 minutes by car or bike
22 minutes on foot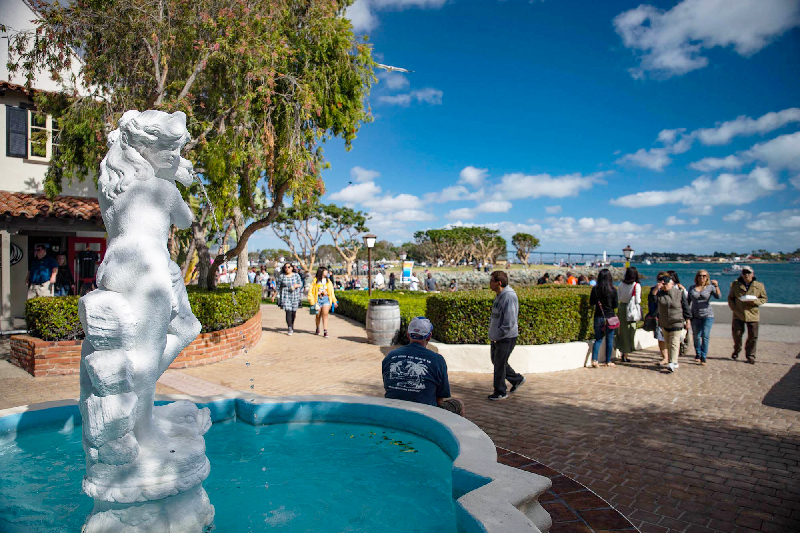 The Marina District lays claim to one of the city's only unobstructed views of the San Diego Bay and the Coronado Bay Bridge. This area runs along the harbor, and it's often noted for its high-end hotels and the yachts filling the marina.
Tourists and residents flock here to go for a run, fly kites, or watch the boats come into the harbor at the Embarcadero. People love shopping at Seaport Village or celebrating Taco Tuesday with an order of crab guac at Puesto before hitting up a weeknight game at Petco Park.
This neighborhood is also the home of the San Diego Convention Center, which annually hosts the country's largest and most famous pop culture convention, Comic Con. Homebuyers looking to live in a high-rise condo close to Petco Park will find property prices starting in the high $700s.
Distance from Petco Park
8 minutes by car or bike
18 minutes on foot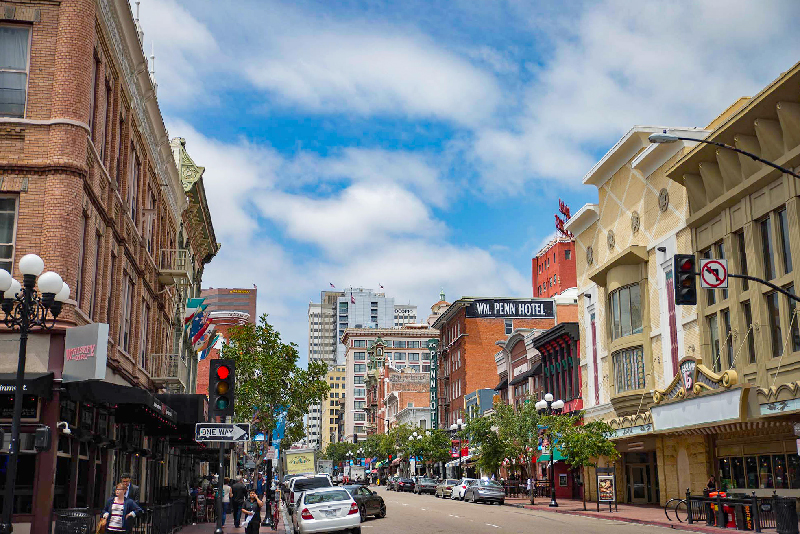 Petco Park is located within the boundaries of the Gaslamp Quarter, which was named after the gas lamps that light this historic neighborhood at night. The Gaslamp is the perfect neighborhood for homebuyers who like to live in the center of the action with a variety of urban amenities and activities within walking distance.
Known for its lavish nightclubs and upscale eateries with boozy brunch menus, revelers are sure to find a post-game good time or a morning-after pick me up on every corner. Still, the Gaslamp isn't all sparkle and no substance. Art lovers are sure to discover a new masterpiece at one of the numerous art galleries like the Chuck Jones Gallery or the Michael J Wolf Fine Art Gallery. The Gaslamp is also packed with plenty of name-brand shops.
Homebuyers looking to live in this lively neighborhood will find high-rise condos priced from the mid $200s for small one-bed, one-bath residences to luxurious and modern penthouse properties priced just over $1 million.
Distance from Petco Park
3 minutes by car or bike
8 minutes on foot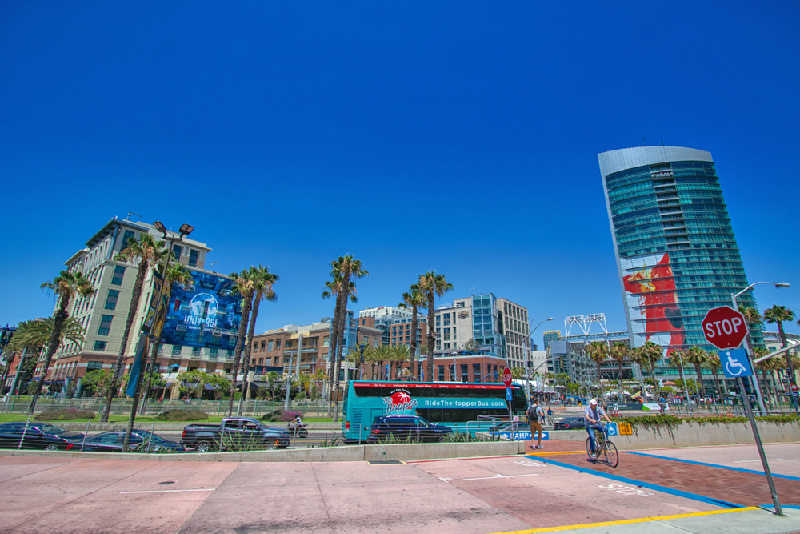 Recently developed in comparison to the surrounding neighborhoods, thanks in part to the construction of Petco Park, East Village is Downtown's artsy but less-polished neighborhood with a median sale price in the mid $400s. East Village is so close to Petco Park that some residents don't even have to walk to Petco Park and instead can cheer on the Padres from their high-rise balcony.
Residents living in this walkable community can also enjoy the colorful murals and street art installations which give East Village an unconventional and ever-changing look. East Village also leaves the designer name shops to the Gaslamp and instead focuses more on locally owned coffee shops, bars, and restaurants.
Locals like to pre-game at Bub's or grab some post-game pizza at Basic Bar/Pizza. Beyond the food and drink scene, East Village is also home a few community parks like the East Village Square and Pocket Park, perfect for enjoying a sunny day outdoors or walking your pup.
Distance from Petco Park
5 minutes by car or bike
11 minutes on foot