7 San Diego Hot Spots for Spotting Celebrities
7 San Diego Hot Spots for Spotting Celebrities
When it comes to celebrities, the first place that comes to mind is Los Angeles and, more specifically, Hollywood. As the home of the U.S. film industry, historic film studios, and the Academy Awards, it's the epicenter for celebrities.
However, there are opportunities to see your favorite TV or movie stars outside Los Angeles. If you want to see celebrities, San Diego County, oddly, offers plenty of opportunities. In fact, here are seven hotspots where it may be worth buying a home just so you can live next door to someone famous.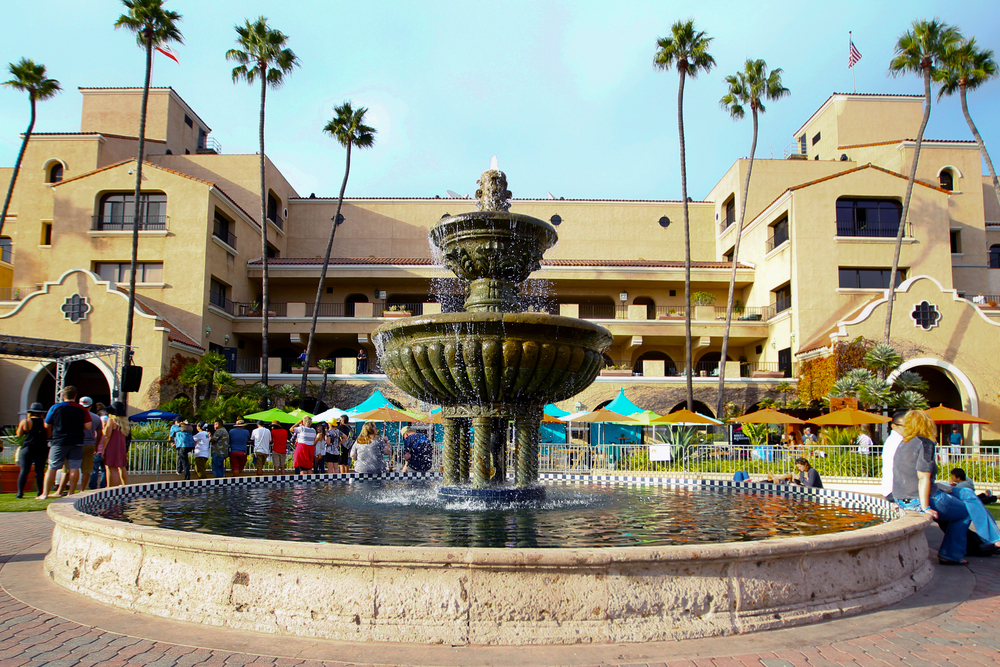 The beach city of Del Mar was founded in 1885 by Colonel Jacob Taylor with the intention of building a resort by the sea for the rich and famous—the Del Mar Inn. He may have been ahead of the curve, but he was also right. Del Mar has attracted many celebs who have adopted the city as their home, including Super Bowl Champion quarterbacks Drew Brees and Aaron Rodgers, as well as Journey's Steve Perry and Blink 182's Tom DeLonge.
If you want to spot a few rich and famous faces while attempting to become rich and famous yourself, try the Del Mar Fairgrounds and Racetrack. And if you don't get to see anyone famous, you can at least invest your winnings and buy a home in neighborhoods like Old Del Mar and Beach Colony where homes are priced well over $10 million.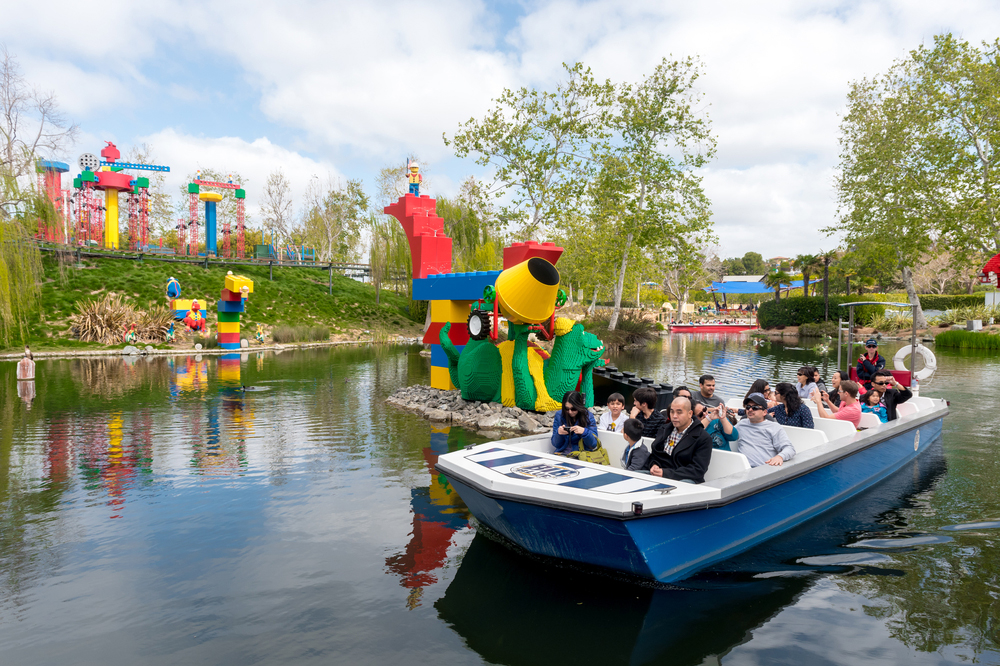 Known as "The Village by the Sea," Carlsbad is a seven-mile strip along the Pacific Ocean and is home to several beautiful neighorhoods like Carlsbad Village, Terramar, and Palisades. It's been home to many celebrities as well, including professional skateboarder Tony Hawk, "Star Trek" creator Gene Roddenberry, and actor Adam Brody, just to name a few.
If you're here, you're probably already headed to Legoland. But that's also a good spot for a chance sighting. Celebrities have kids too, you know.
Encinitas was incorporated in 1986 and brought together the communities of Old Encinitas, New Encinitas, Cardiff by the Sea, Leucadia, and Olivenhain. This scenic beach town is known for having some of the best seaside neighborhoods such as South Coast Park, Palomares Heights, and Seaside Gardens offering residents impressive ocean views and access to beach amenities. Situated close to the beach and away from the paparazzi means celebs flock to this tranquil beach city.
Encinitas has been known to be the home to many artists, musicians, and athletes, including actor Richard Dreyfuss, musician Joe Walsh, and snowboarder Shaun White. Encinitas is also home to the classical ballet studio Encinitas Ballet, established by former Kremlin Ballet Theater principal dancer Sayat Asatryan and former Mariinsky Ballet soloist Olga Tchekachova in 2008.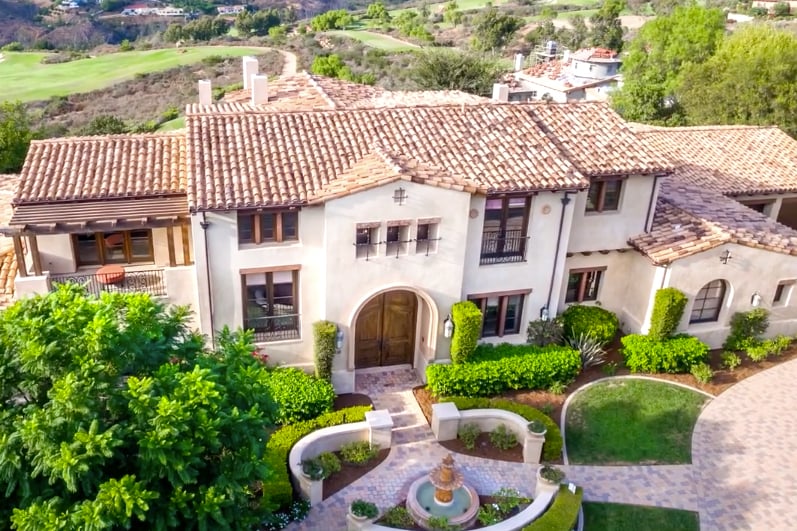 Primarily a residential area with several shopping blocks, restaurants, and an elementary school, Rancho Santa Fe is home to ultra luxe neighborhoods like Fairbanks Ranch and Covenant where homebuyers can find multimillion dollar homes.
It's also historically known as a place for the rich and famous to find respite as Bing Crosby and Howard Hughes once lived in this lavish town. Other notable celebrities that have lived in Rancho Santa Fe include weight loss guru Jenny Craig, golf star Phil Mickelson, and Bill Gates.
Check out The Inn at Rancho Santa Fe for live entertainment, activities, and fine dining. And, who knows, perhaps a celebrity sighting or two.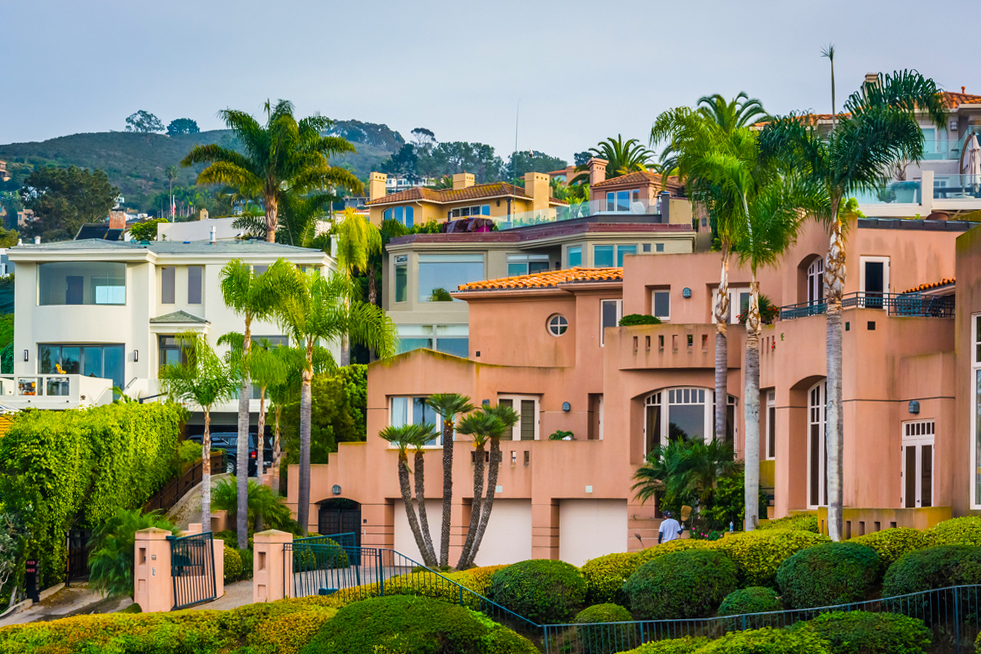 La Jolla is surrounded by ocean beaches and bluffs, and is made up of several hilly seaside communities curving the Pacific coastline. Some of the most expensive homes in neighborhoods like Village of La Jolla and La Jolla Farms are priced in the $10 million range. Not only does the city offer fine dining, shopping, and lodging, it is also home to a slew of science and learning-based companies such as Scripps Institution of Oceanography, the Salk Institute, and the Scripps Research Institute.
It's also where English fashion designer Zandra Rhodes, author and public speaker Deepak Chopra, former Massachusetts Governor Mitt Romney, and actor Pauly Shore call home.
Be sure to check out La Jolla's Comedy Store. Who knows which famous people might show up any given night?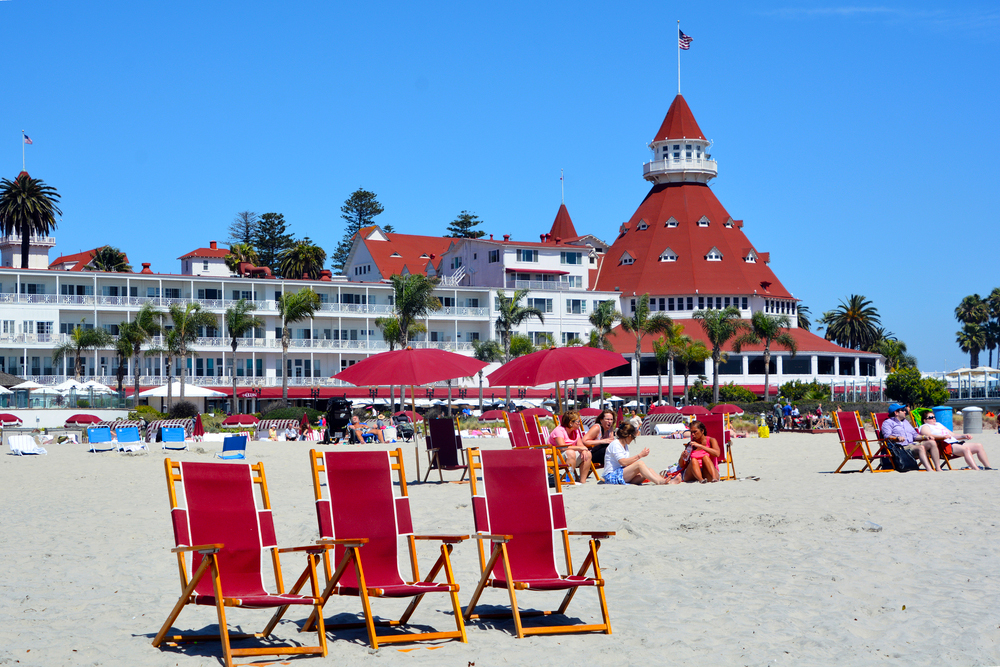 Located across the San Diego Bay from San Diego, the resort city of Coronado is popular for its beautiful beaches and upscale resorts like the historic Hotel del Coronado, which is one of the world's top resorts. It's known for hosting many celebrities and people of note in the past, from President Bill Clinton to Thomas Edison to Muhammad Ali.
The city has a strong reputation for being the home to many famous residents, including musician Tina Weymouth and former Secretary of Defense Donald Rumsfeld. If you buy a home in a neighborhood like Oceanfront, you may be living next door to a celebrity, or at least someone very rich.
Now we've come to the golden ticket of neighborhoods for celebrity spotting—Downtown San Diego. The nightclubs here are frequented by celebs as San Diego's low-key status makes it easier for the likes of LeBron James, Jessica Biel, Snoop Dogg, Prince Harry, and others, to hang out. Some of the popular venues in the neighborhood include the Hard Rock Hotel's FLOAT, FLUXX, and Omnia.
If you're in the neighborhood during the San Diego Comic-Con, you'll get a chance to witness just about every TV celeb or A-list movie star promoting a big budget film throughout the event. They're spotted walking out of the local hotels, wandering the streets, and sometimes, on the Comic-Con floor (behind a mask). Tom Cruise, Will Smith, Harrison Ford, Halle Berry, and the cast of "The Walking Dead" and "Stranger Things" were all spotted in 2018.
Even if you can't get a badge to attend the special events, you can at least try to catch a glimpse of your favorite movie or TV star in the lobbies of various hotels near the convention center during Comic-Con. You might just get luckty and spot a famous face among the crowd.