Bay Area Real Estate
4 Things to Know About Buying a Home in San Francisco
The San Francisco Bay Area is a truly incredible region. It's home to some of the country's most influential companies, which provide high-paying jobs and attract brilliant minds from all around the globe. The restaurant scene is phenomenal and rivals the biggest metropolitan cities in the world. The weather offers little to complain about, and both snow-capped mountains and sunny beaches are just a car ride away.
Long story short, it's really no surprise that San Francisco is one of the most sought-after places to live. But if you're thinking about buying a home here, there are four things you should know first.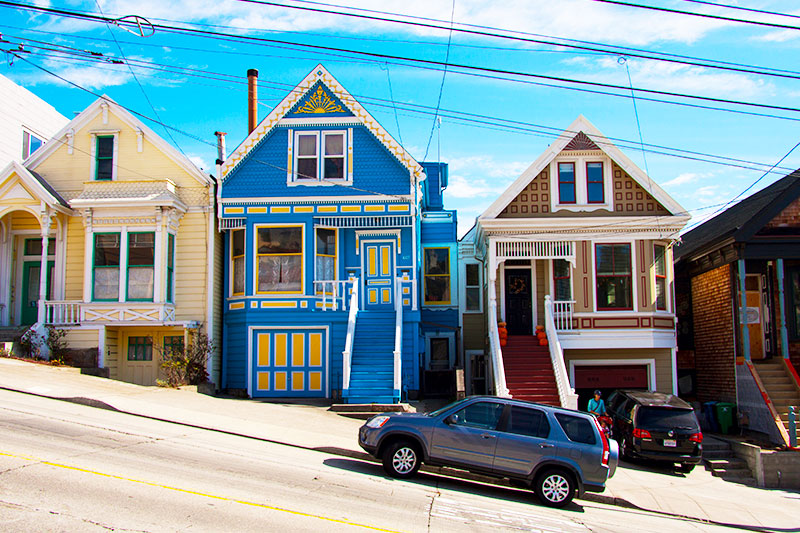 It's Expensive
Business Insider reports that San Francisco's median home price is a whopping $1.62 million, and that growing number isn't showing any signs of slowing down. In fact, during the first half of 2018, the median home price in the City by the Bay rose by $205,000, according to a Bay Area market report from Compass.
Price increases are in direct correlation with the growing tech presence in San Francisco and across the Silicon Valley, with more Fortune 500 companies setting up shop in the city. Facebook, Pinterest, Twitter, Dropbox, and Salesforce are just a few companies with office space in San Francisco.
Be Prepared for a Hefty Down Payment
If you know you're planning to buy a home, you better start saving up for what will inevitably be a pretty hefty down payment. Competition is so fierce for a home in San Francisco that if you're not willing to cough up a sizable chunk on your down payment, there are lots of people right behind you who are willing to do so.
If you already own property in the city, chances are you already have a good amount of equity, which will give you an edge over the competition. Keep in mind that even if you do put an offer down on a home, that doesn't guarantee your offer will be accepted. It's not uncommon for families to put in a dozen offers before one gets accepted. In this real estate game, you'll need plenty of patience, so don't give up.
The Competition Is Fierce
Silicon Valley tech workers make up a significant chunk of San Francisco's population. With these employees' high-paying jobs and the city's low availability of homes, the fierce competition among newcomers is making home values skyrocket, and it doesn't look like it'll be stopping in the near future. In fact, interested homebuyers are so desperate for real estate that homes are selling for prices far higher than what the homes would reasonably be worth in an average market.
Business Insider reports an 897-square-foot home in Palo Alto—located approximately half an hour south of San Francisco—had an asking price of $2.59 million, which averages out to a shocking $2,886 per square foot. So, if you're looking to purchase a home in the Silicon Valley, be prepared to face the competition and dish out an arm and a leg… and then some.
You May Have to Make Compromises
While the median home price in San Francisco is astonishingly high, this doesn't mean that it's impossible to find a home within your price range in the city. Just bear in mind that you might not get every single feature or amenity you set out to obtain. If you're willing to make some compromises—for example, on location or size of the home—you could still settle down the City by the Bay.
Take Yerba Buena, for example. According to Neighborhoods.com data, the median home price here is just over $1 million, which is by no means cheap, but it's a good chunk less than $1.62 million. The green and comfortable community of Portola is another often-forgotten neighborhood, where the median home price is $1.2 million. While you may not be able to live in Noe Valley, the Marina District, or another one of San Francisco's most expensive areas, you could find yourself in a neighborhood with just as much charm and a lot less pressure on your wallet.
Local resident Peter MacLachlan commented:
"We moved here in 2016, and my wife and I were determined to live right by the Pacific Ocean. Obviously, it was way too expensive, so we settled in Downtown San Francisco. And honestly, I love it so much. The water is still close by, there's so much to do and see, I'm close to work. We can't believe we get to live in the downtown area of this amazing city."