Austin Real Estate
5 Affordable Austin Suburbs for Homebuyers
As Austin continues to expand and urbanize, many homebuyers find themselves surprised by the relatively small square footage and high prices attached to homes within the city limits. If you want to spread out a bit more (and spend a bit less) while staying close to the big-city amenities and attractions, suburban towns offer a convenient alternative. We've rounded up five Central Texas suburbs within a 45-minute drive to Austin; these areas feature housing markets with ample inventory and affordable prices.
Located 30 minutes northwest of Austin, Leander combines the best of peaceful suburban living with a close connection to its neighboring metropolis. With its serene small-town feel, great public schools, multiple parks and golf courses, and plentiful housing options, Leander is ideal for young families eager to stay close to Austin without breaking the bank.
Current home prices in Leander range from the mid $100s to the low $2 million. The vast majority of available houses in Leander are single-family homes, many of which are newly-constructed. If you're house-hunting for your family, consider a home like this open-concept four-bedroom single-family home, or this new construction five-bedroomhome, or this modern four-bedroom home.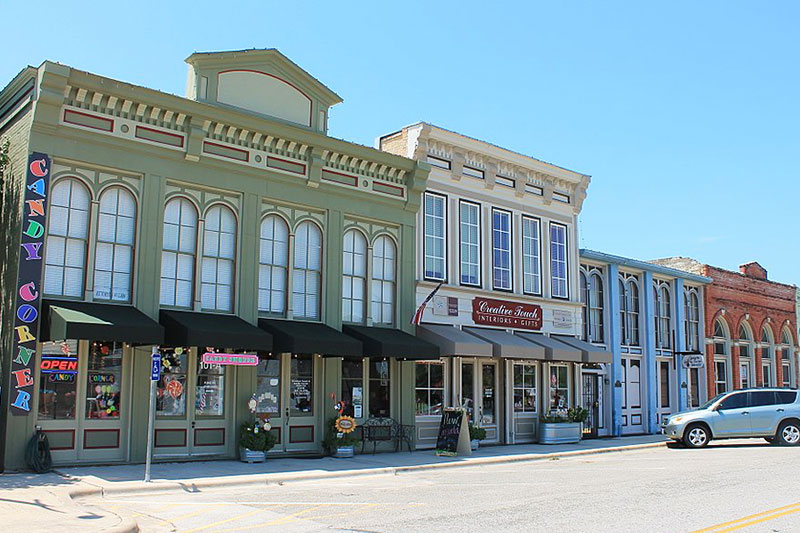 With its quaint downtown, abundant greenspace, and close proximity to both Austin (30 minutes northeast) and smaller Central Texas cities like Round Rock and Pflugerville, Hutto is a strong investment for professionals working in and around Austin, thanks to its 30-minute commute.
Hutto's housing prices trend to be on the lower end for Austin suburbs, ranging from the high $100s to the mid $500s. In keeping with the style for suburban communities in Central Texas, you'll primarily find single-family homes in Hutto, like this single-story home with three bedrooms and two bathrooms, this centrally located ranchhome, or this three-bedroom house built in 1954.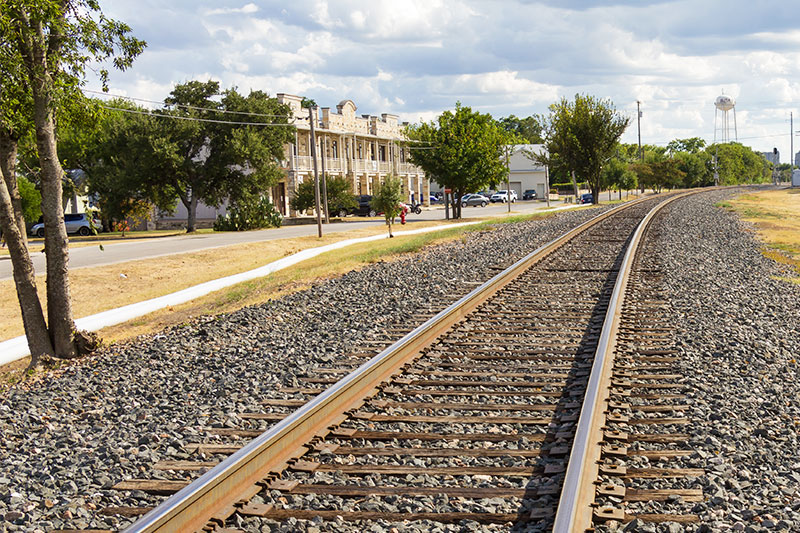 Known as the "Outdoor Capital of Texas," Buda powerfully attracts Central Texas homebuyers with its large array of parks and greenspaces, its well-rated public schools, and quaint downtown area with eateries, cocktail bars, and shops. It's also just 20 minutes south of Austin, making it a prime location for homebuyers looking to live close to the city.
Buda's median home sale price is $184,500, making it one of the most affordable suburban communities in the metropolitan Austin area. Neighborhoods.com lists over 100 available homes for sale in Buda, including this spacious four-bed, three-bath home, a newly built home by Pulte Homes, and this Spanish-style home located in the Bella Vita neighborhood.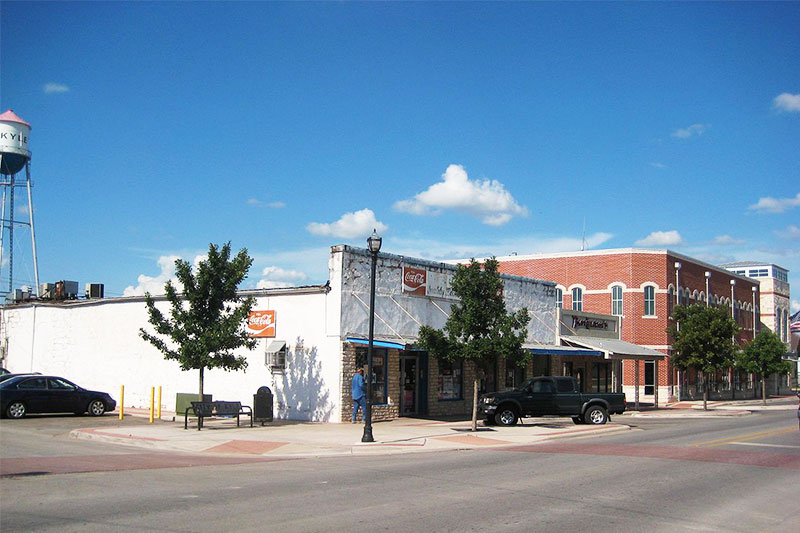 Just south of Buda, you'll find Kyle, a once-rural community between Austin and San Marcos that now counts among the fastest-growing towns in Texas, largely due to its easy commute to the capital city. Because Kyle is still in a state of flux, it's an excellent investment for new Austinites looking to set down roots in a highly-affordable area with enormous potential for future development.
Home prices in Kyle are reasonable for the area, with a median value of $153,100. Available single-family homes include this quaint three-bed-three-bath home with a front porch and this ranch-style home with an open layout.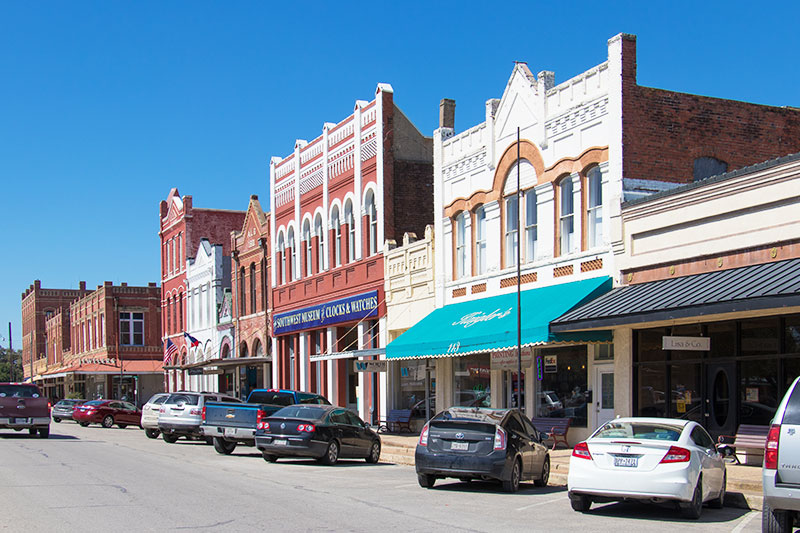 If even Kyle's prices feel a little steep, take a look at the market in Lockhart, a suburb 40 minutes southeast of Austin that's known colloquially as the "Barbecue Capital of Texas." Lockhart's got the goods to back that nickname up, providing a home for BBQ destinations like Kreuz Market, Black's BBQ, and Chisholm Trail BBQ. The town also has a large state park, plenty of independently-owned shops, and various venues for live music.
Homes in Lockhart sell for a median price of $115,400. Units for sale on Neighborhoods.com include homes like this newly renovated single-story three-bed-two-bath home. You'll also find modern houses like this detached brick home with five bedrooms, three-and-a-half bathrooms, anda large backyard.