Phoenix Real Estate
5 Affordable Historic Neighborhoods in Tucson
Historic neighborhoods offer distinct architectural styles and a diversity that illustrates the evolution of distinct communities. Luckily, Tucson has several historic neighborhoods that relay the story of Native American and Mexican roots alongside western and agricultural influences, serving as a snapshot into the vast history of the Old Pueblo. Although historic districts can be expensive, "property values in local historic districts appreciate significantly faster than the market as a whole in the vast majority of cases," stated economist Donovan D. Rypkema in a Forbes article. And with plenty of historic neighborhoods in Tucson, buyers have the opportunity to own a piece of history.
Here are five historic neighborhoods in Tucson that offer affordable home options.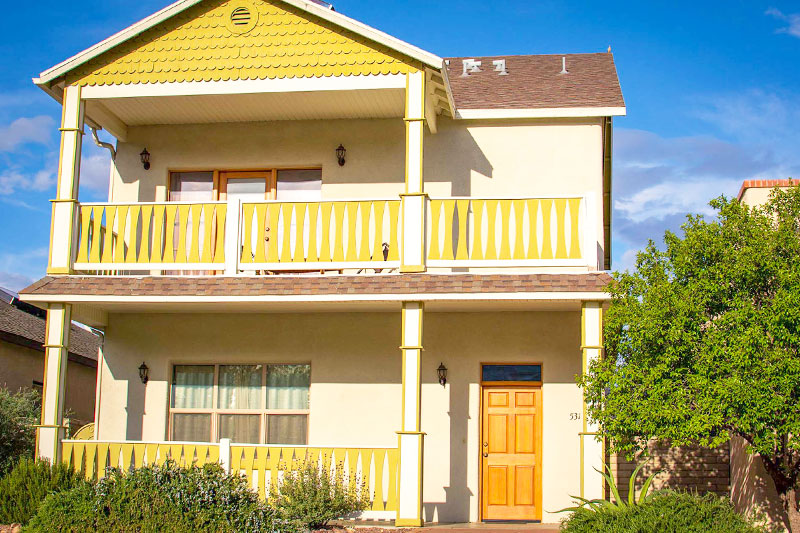 Armory Park is a small historical neighborhood conveniently located southeast of Downtown Tucson, providing residents with easy access to all the amenities of an urban hub and making this a popular neighborhood among homebuyers. Residents can walk to galleries, shops, and restaurants while also enjoying the lush landscape. Originally called Military Plaza Park, this historic neighborhood was home to an armory as well as the soldiers who were stationed here to guard the Tucson Presidio.
The neighborhood is marked by wide streets and mature trees, as well as homes in a variety of architectural styles ranging from Victorian to Sonoran Adobe Row Houses, with many built in the early 1900s. Homebuyers can find also find newer builds which are designed to fit with the overall historical aesthetic of the community. Residences range from 400 to over 7,000 square feet, and prices start in the mid $100s.
Also close to Downtown is the historic neighborhood of Barrio Santa Rosa, which was once part of the original urban core of the city. Barrio Santa Rosa features a display of Tucson's most indigenous architecture, the Sonoran tradition, which is seen in the Sonoran Row Houses designed with adobe, brick, or wood style exteriors and flat roofs. This neighborhood's architecture also includes Post-war Territorial, Queen Anne, Bungalow, Craftsman, Spanish Revival, and Mission Revival, as well as modern ranch-style homes built in the 1950s. And while the homes may be more expensive compared to other neighborhoods on our list, this is about as close as you can get to Downtown without the hefty prices.
Barrio Santa Rosa is also a popular neighborhood thanks to its amenities such as Santa Rosa Park as well as schools like Drachman Montessori Magnet. Homebuyers can find a variety of homes built between 1905 and 2017 with prices from the low $300s to the high $300s.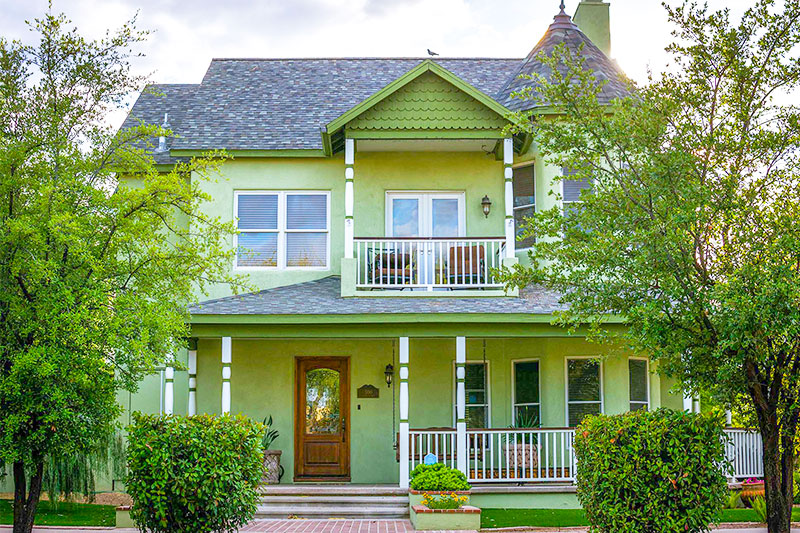 Blenman is a popular neighborhood in midtown that offers quaint, aesthetically pleasing homes within a one-square-mile area. Originally the site of one home in the early 1900s, development picked up in the 1930s with the majority of homes built in the mid 1950s. The neighborhood is pedestrian-friendly, allowing residents to walk to many shops and restaurants along Speedway Boulevard as well as nearby recreational facilities like the 26-acre Himmel Park, in the Sam Hughes neighborhood.
Blenman features 17 styles of homes that were popular between the 1920s and the 1950s, but it's characterized by its ranch-style homes with Spanish influences. Homebuyers can find homes ranging from 1,013 to 3,168 square feet with prices in the low $300s to the high $400s.
As the oldest neighborhood in Tucson, El Presidio features historic homes that date back to the 1800s. The neighborhood was originally built as a walled military fort back in 1775 when Hugo O'Conor and Spanish settlers were protecting it from Apache attacks. Also, Hohokam Indians lived in the area from 700 to 900 A.D. El Presidio is also home to the Spanish-built Presidio de San Agustin del Tucson Museum, which is a recreation of the Tucson Presidio that was built in 1775.
Many residences in the neighborhood contain adobe and brick exteriors with Spanish-Mexican, Anglo-American, and eclectic architectural styles including Sonoran Row Houses, Mission Revival, Bungalows, and American Territorial with intermittent Hohokam pit houses and 18th-century Spanish Colonial homes. El Presidio is a rich cultural and historic neighborhood, and it's also one of the most walkable. Residents can walk to attractions like the Tucson Museum of Art, a variety of restaurants, and plenty of shops. Buyers can find homes built between 1890 to 2017 offering about 600 to 3,348 square feet of living space. Many of the homes are moderately priced from the high $100s to the high $200s.
Jefferson Park is a historic urban neighborhood that consists of a variety of homes. During the neighborhood's initial development phase, which was between 1898 and 1945, many of the homes reflected architectural styles such as Bungalow, Spanish Colonial Revival, Pueblo Revival, Southwest, and National Folk. Originally, Jefferson Park started out as Anna Stattelman's Homestead, an informal rural community with no restrictions on home construction or lot size, which is why the neighborhood has so many different styles of homes representing two different building periods—pre World War II and post World War II. After the war, many of the homes began to reflect styles like Transitional Ranch, Modern Ranch, Tucson Ranch, Postwar Pueblo, and Postwar Territorial.
In addition to offering a variety of home designs, the community is also popular due to its proximity to the University of Arizona. Homes in Jefferson Park range in size from 516 to 4,398 square feet with prices from the high $100s to high $900s.