Austin Local Life
5 Austin Neighborhoods With Excellent Public Parks
As summertime approaches and the Austin temperatures rise, locals seek out open-air refuges to gather with friends and family—maybe with their dogs in tow—and enjoy a picnic spread while playing lawn games, appreciating the native Texan flora and fauna, and reveling in the sunshine.
These five Austin regions proudly consider their public greenspaces major neighborhood attractions, and they're all ideal destinations for Austinites who love the great outdoors.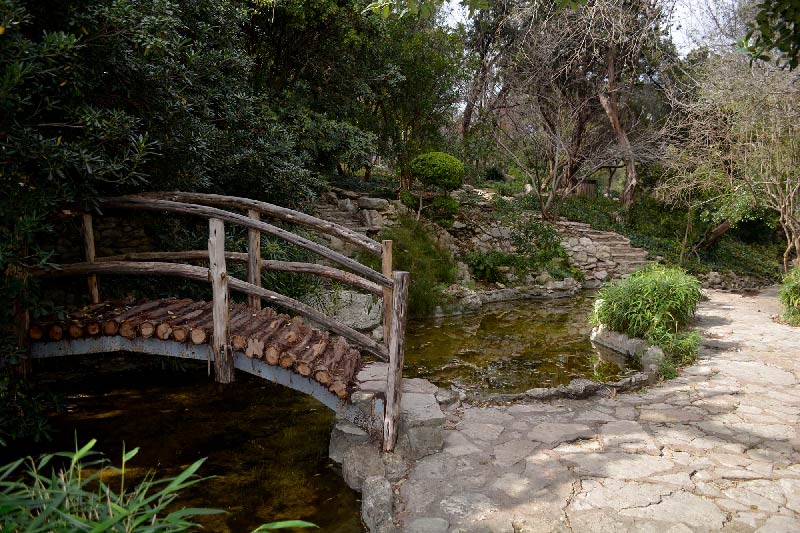 A South Austin neighborhood located directly across the lake from Downtown Austin's business district, Zilker is home to many new restaurants and trendy bars. This neighborhood also has an eclectic mix of condos and single-family homes with a median sale price in the high $500s, according to Neighborhoods.com data.
Zilker contains Zilker Metropolitan Park, one of Austin's largest and most popular public greenspaces. Most famous for hosting the annual Austin City Limits Festival in the fall, Zilker Park also features waterfront views on its northern border, access to the hiking trails along the Barton Creek Greenbelt, the much-loved Barton Springs Municipal Pool, and expansive lawns perfect for picnics and outdoor fun.
Zilker Park also encompasses the Pecan Grove Picnic Area near Barton Springs Road, which includes picnic tables and BBQ grills available for public use. If you're bringing kids to the park, the Zephyr Miniature Train and the Playscape Shelter are perfect recreational amenities for them to enjoy, while active adults can partake in activities like disc golf, volleyball, and boating along the creek.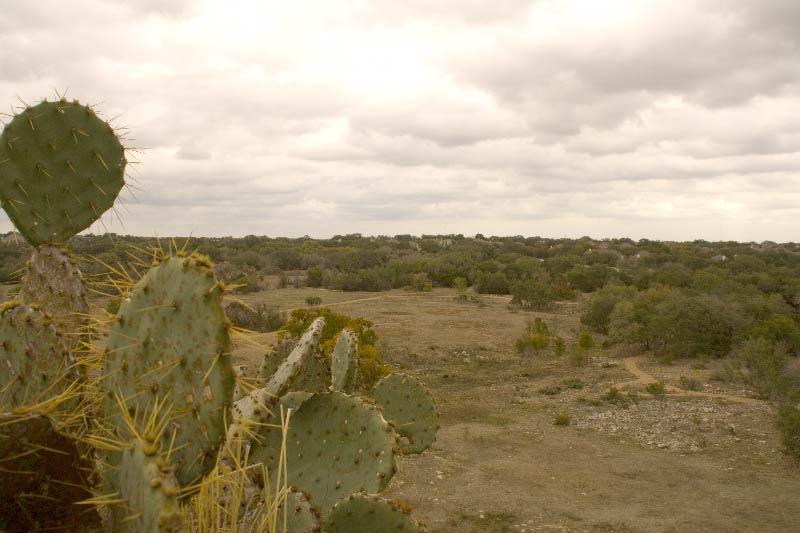 Circle C Ranch counts among Austin's most sought-after master-planned communities, offering a variety of single-family homes with a median sale price in the high $400s. Circle C Ranch also offers well-appointed amenities like a community center, a pool, multiple playgrounds, an on-site cafe, and Circle C Ranch Metropolitan Park, a scenic park open to both Circle C residents and the public.
Flat lawns with plenty of sun exposure can be found throughout Circle C Ranch Park, but the park also includes tall oak trees which provide plenty of shade on hot days. Kids love the playscapes here, and athletically inclined visitors of all ages appreciate Circle C Ranch Park's soccer fields, basketball and volleyball courts, disc golf course, and gravel hiking trails. Dogs are also welcomed at this park, so picnickers with four-legged friends will feel right at home in this lush greenspace.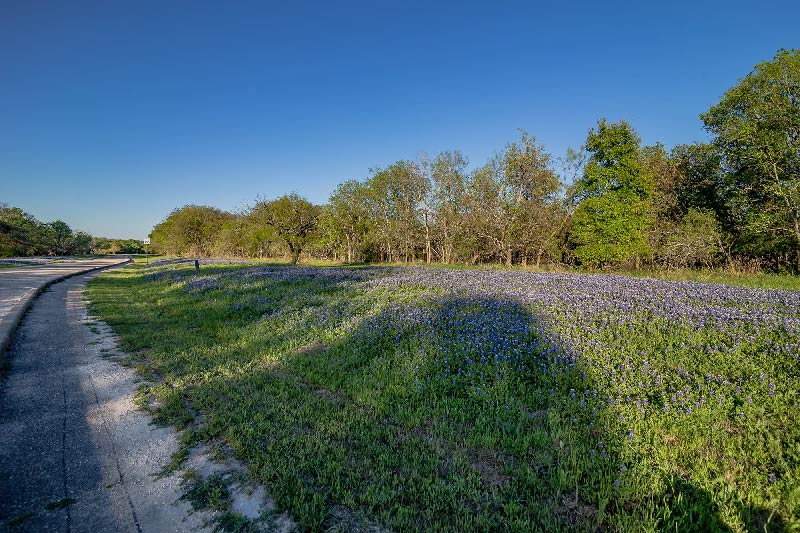 According to the Austin American-Statesman, Southeast Austin finds itself rapidly approaching a development boom, with an abundance of new residential complexes and businesses scheduled to open in the near future. This neighborhood's seemingly limitless possibilities make it a compelling location for new Austin arrivals and long-time residents seeking more space and convenient proximity to key shopping and dining areas.
Besides offering reasonably priced homes starting in the high $100s, another major perk of living in Southeast Austin is easy access to McKinney Falls State Park, a picturesque public park packed with pecan and sycamore trees; abundant wildflowers and native cacti; wild animals like white-tailed deer, armadillos, and cottontail rabbits; and both upper and lower waterfalls along Onion Creek.
Park visitors are welcome to swim and fish in the creek, but picnicking must happen away from the riverbanks to prevent pollution. McKinney Falls also features campgrounds for overnight guests, and recreational activities include hiking along the Onion Creek Trailhead, teeing off at the neighboring Roy Kizer Golf Course, and checking out historical landmarks like the "Old Baldy" tree and El Camino Real.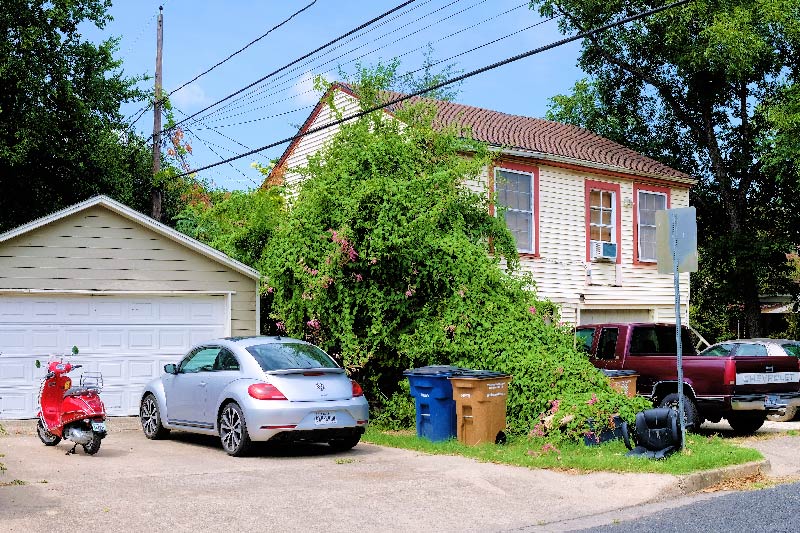 The quaint, sleepy North Austin neighborhood of Rosedale holds significant appeal for families in need of a serene community with solid public school options, for UT students and faculty in need of an easy commute to campus, and for homebuyers seeking reasonably priced homes starting in the mid $300s.
Rosedale is also an ideal place for homebuyers looking to live close to a wonderful albeit under-the-radar public park such as Ramsey Neighborhood Park. Ramsey Park offers flat grass lawns that make it easy to lay down a picnic blanket, and grill enthusiasts will appreciate the park's small but effective BBQ pits. Ramsey Park also features a beloved dog run, so your pup can carouse with other dogs if they start getting rowdy near your picnic spread.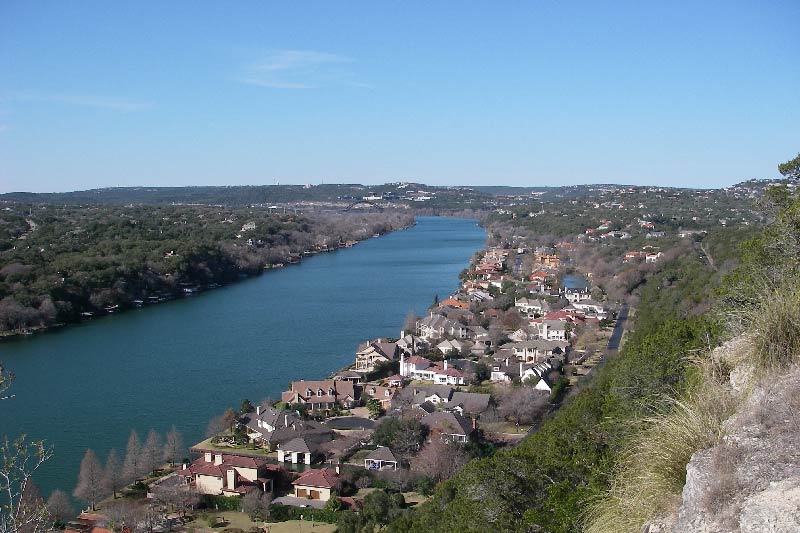 Found on the far western border of Austin, Mount Bonnell is a geographic region taking its name from the mountain peak offering stunning vistas of Lake Austin. Master-planned communities like Mount Bonnell Shores and Mount Bonnell Terrace establish this area's reputation as a high-value real estate market. Both MPCs specialize in expansive and fully-equipped homes with median sale prices in the low $700s and over $1 million, respectively.
But Austinites at all economic levels can take advantage of the gorgeous views at Mount Bonnell. The hike up the mountain is considered manageable for beginners, and there's a 102-step staircase built into the hill to make your climb easier (or challenging depending on your fitness level). Once you reach the peak, you'll find a pavilion and viewing deck, which many locals consider a prime spot for a scenic view or a tranquil picnic lunch.