Miami Local Life
5 Buildings to See in South Beach During Art Deco Weekend
Close your eyes and think of Miami. Beaches come to mind, of course. Palm trees. Latin music, Cuban coffee. And somewhere in this dreamed-up vision is probably a pastel building or two with chrome text affixed to the front. Archetypal Miami has a lot to do with its Art Deco architecture.
While 1930s America is closely associated with the Great Depression and the not-so-glam trappings, the era also brought Art Deco architecture, imported from France where it first appeared after World War I. Known for its overt opulence and glamour, the style took hold in Chicago during the late 1920s, making its way south — as in South Beach — in the following years.
Within a small stretch of Miami Beach, the Art Deco buildings of South Beach comprise the Miami Beach Architectural District, on the U.S. National Register of Historic Places and packed with 960 historic buildings. They were all built after the Great Miami hurricane of 1926, perhaps representing the hope and promise of capitalism following a devastating natural disaster. And though born of the same movement, Miami's Art Deco buildings differ from other specimens in size, form, and function. Chicago's Art Deco skyscrapers, for example, are rendered in concrete and steel, housing that city's Motor Club or the Board of Trade building. In Miami, Art Deco buildings feel sunnier. They're smaller, painted in candy-colored hues, and were historically used as hotels and theaters.
During the Miami Preservation Design's Art Deco Weekend festival (Jan. 12-14), you could see all 960 — but we've whittled that list down to a manageable five: a mix of hotels, public buildings, theaters, and those designed by renowned architects. Read a bit about these beauties below, and check them out at the festival this weekend (or go at your leisure whenever you're next in the neighborhood).
Avalon Hotel - 700 Ocean Drive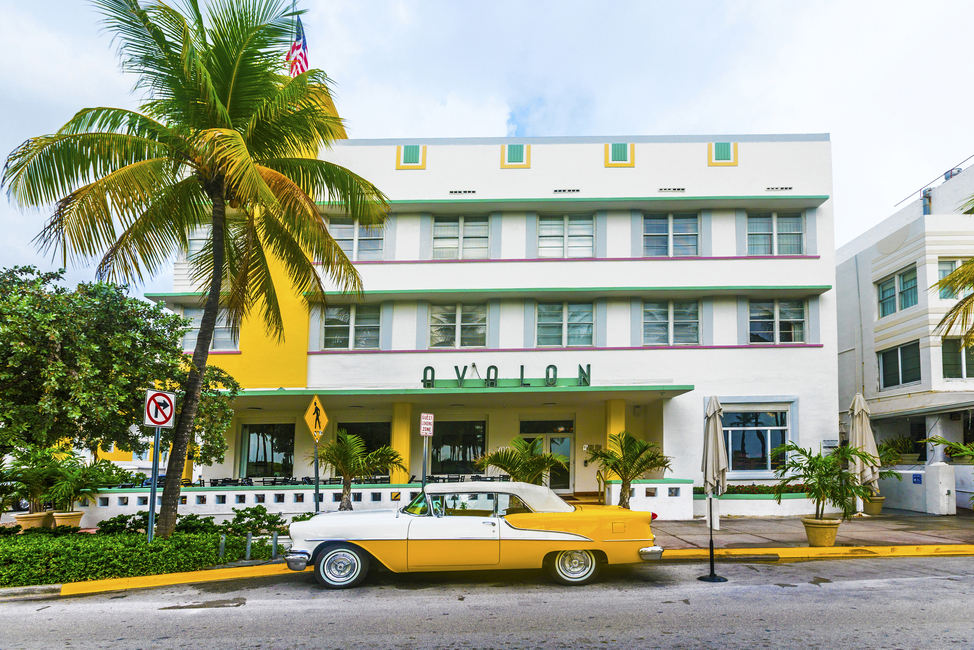 The Avalon Hotel was designed by notable Art Deco architect Albert Anis. His design output included 15 different buildings in Miami; notably, some were completed as late as 1947 (there are few examples of Art Deco after World War II). While you can't step inside the hotel, which is wrapping up renovations including soundproofing, you can see its historic exterior and marvel at the prolific architect who designed it.
Cavalier Hotel - 1320 Ocean Drive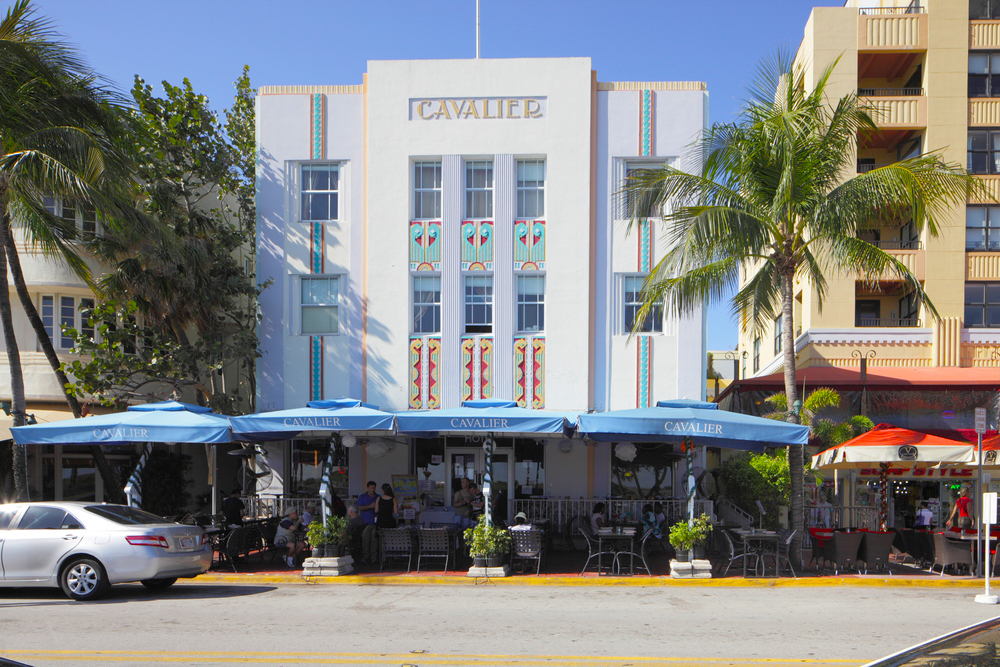 Architect Roy F. France completed the Cavalier Hotel in 1936, incorporating Mayan-like patterns into friezes on the building's facade. It's still a hotel today and has maintained its historic exterior and features interior details like black and gold furniture and terrazzo floors — an era-specific nod to Art Deco sensibilities.
Lincoln Theater - 541 Lincoln Road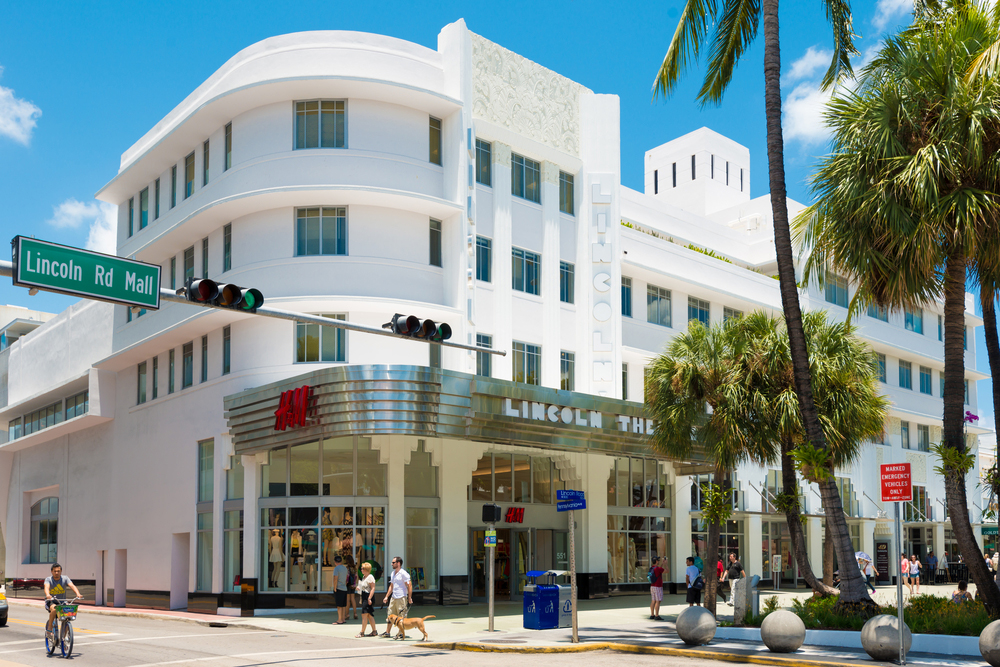 See a historic theater, get some shopping done. This 1936 build from Scottish-American architect Thomas W. Lamb is now a retail spot on Lincoln Road featuring an Alex & Ani jewelry store, a Swatch store, and H&M. The previous tenant was the New World Symphony orchestra, which carried out a multi-million dollar renovation of the theater in 1990 before moving into new, Frank Gehry-designed digs in 2011.
Miami Beach Post Office - 1300 Washington Ave.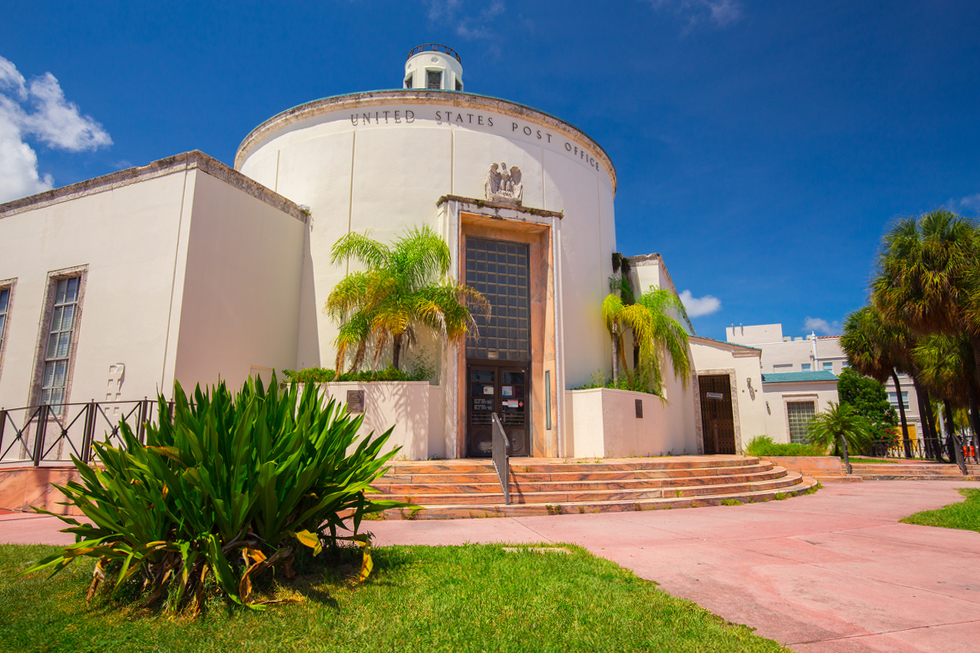 Chicago-born Howard Lovewell Cheney designed the Miami Beach post office in 1937, displaying a subtle, more somber iteration in Art Deco style dubbed "Depression Moderne." Pretty fitting name for a post office, to be honest. While you're there, check out murals depicting Ponce de Leon's first expedition to Florida as you (inevitably) wait in line.
The Webster - 1220 Collins Ave.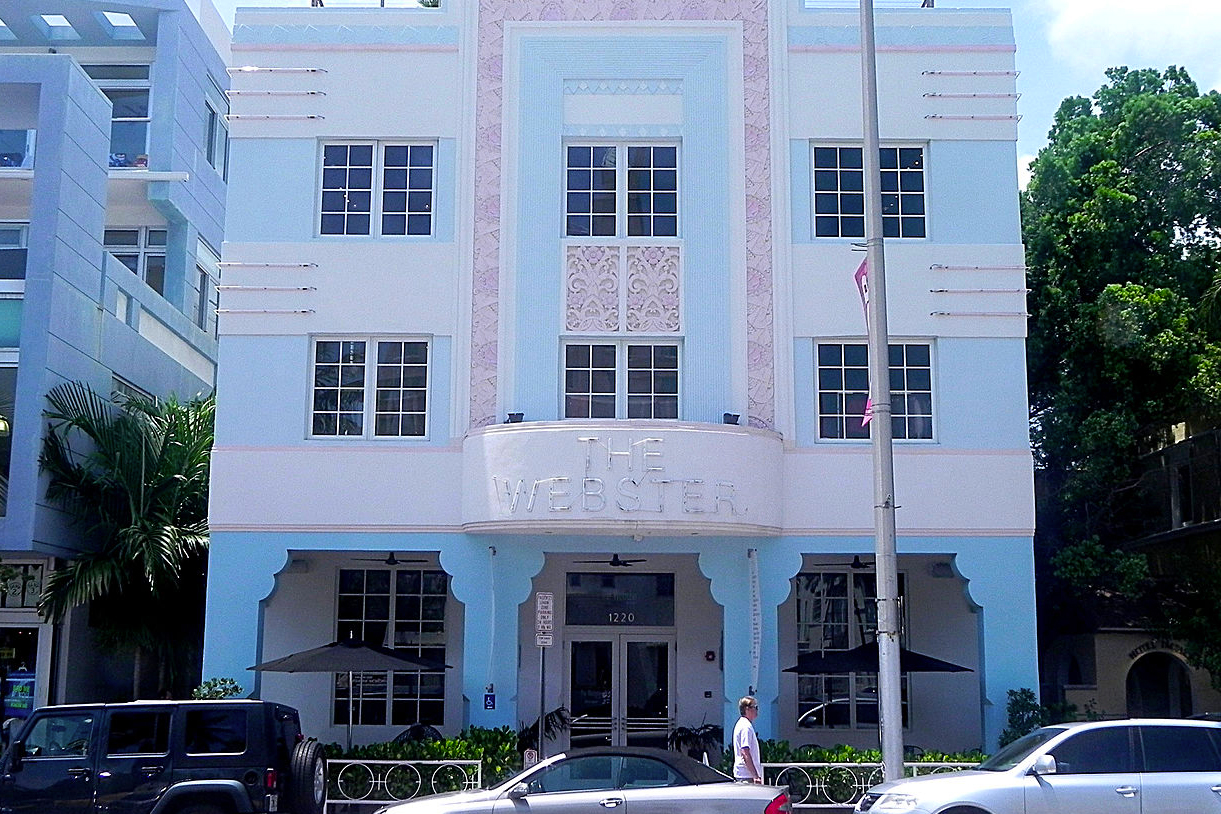 Another notable Art Deco architect was Henry Hohauser, who completed The Webster (originally a hotel) in 1939. Today, it's home to the flagship store of a high-end boutique by the same name. The building's clean lines and opulent details complement clothing and accessories from upscale labels like Dior, Balenciaga, and Celine. As a bonus, check out the Essex House Hotel (1001 Collins Ave.) and the Colony Theater (1040 Lincoln Road) two other Hosauer designs that are still functioning in their original roles.