5 Cities Where You Can Buy a Home on a Teacher's Salary (and 5 Where You Can't)
5 Cities Where You Can Buy a Home on a Teacher's Salary (and 5 Where You Can't)
Once you've gotten through the early teaching hurdles, like laboring over lesson plans into the wee hours of the morning, you'll eventually get a reprieve from all the time you spend thinking about your students' future, and instead, you'll have time to consider your own.
Maybe you just got a letter that your building is going co-op a la Carrie Bradshaw. Maybe your landlord unceremoniously hiked the rent. Maybe you're just ready to put down some roots. Whatever the reason, you've found yourself curious about homebuying. Now, the question is: Where can you even afford a house on a teacher's salary?
As tempting as it is, looking first and calculating if you can afford it later is not the most effective strategy. You'll save a lot of time and heartbreak if you start by setting your budget.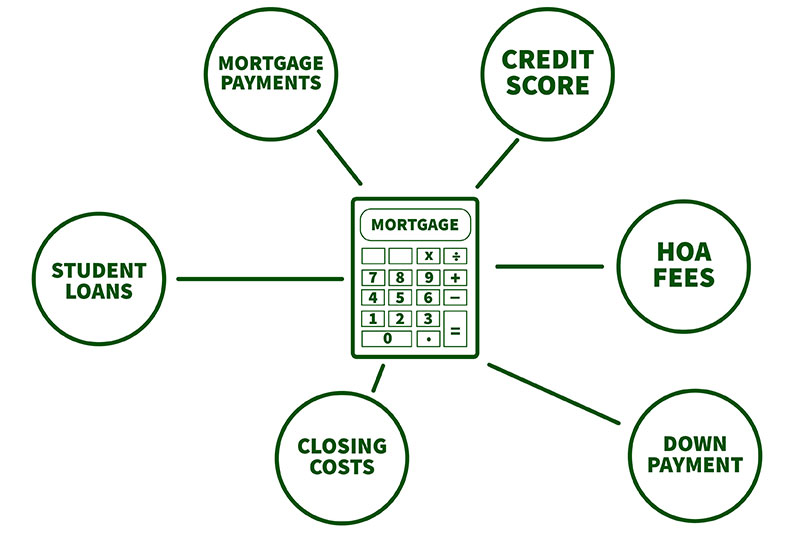 What to Consider
Buying a home isn't just about the cost of your monthly mortgage payment. There are a number of other factors that will affect what you can afford. Because knowledge is power, here's everything you should consider (and everything we used) when calculating the home you can afford.
Down Payment and Closing Costs
Conventional wisdom says you should put down 20 percent when you buy a house. The truth is, for most people, that's not a reality.
According to SmartAsset, the average downpayment for first-time buyers is between 5 and 10 percent. To keep things simple in our calculations, we split the difference and calculated with a down payment as close to 7.5 percent as we could get.
Closing costs are another factor to consider. Remember that a good portion of the cash you have on hand will go towards this. So, $15,000 doesn't necessarily mean you should put down a $15,000 deposit—sometimes it means putting down half of that so you have enough to cover closing costs.
Student Loans
Around 70 percent of American students graduate college with student debt. According to USA Today, the average debt carried by an individual is $30,100, with an average monthly payment of $334.
HOA Fees
If you move into a condo building, chances are you're going to be living under a homeowners' association (HOA). If the home you're buying is part of an HOA (for example, most condos and townhomes are), you'll be required to pay monthly HOA fees. These fees go towards the maintenance of the community and usually includes services like lawn mowing and building maintenance.
HOA fees are often somewhere between $200 and $400. Not all properties are part of an HOA, but if the home you're considering is part of one, you'll definitely want to keep those fees in mind. You'll also want to ask if they have any special assessments coming up, as those can hit homebuyers with large, unexpected costs.
Credit Score
Your credit score will affect the type of mortgage that you qualify for and the rate you get. The average credit score in the U.S. is 673 (as of 2016), so that's what we used.
Mortgage Payments
If you're switching from a renter's life, this will be the most important part. It's almost like paying rent except instead of going to your landlord, the money goes to the bank to pay back what you borrowed to buy your home.
How to Calculate It
There are a number of different mortgage calculators online. NerdWallet has a particularly useful one because it allows you to punch in all of those numbers. You can calculate everything from your city, salary, credit score, debt payments, and even HOA fees to get an accurate estimate of what kind of home you can afford.
Cities Where You Can Afford to Buy a Home on a Teacher's Salary
Now that you've seen everything that has to be taken into consideration, here are the cities where you can afford to take your hard earned dollars and buy a home on a single teacher's salary.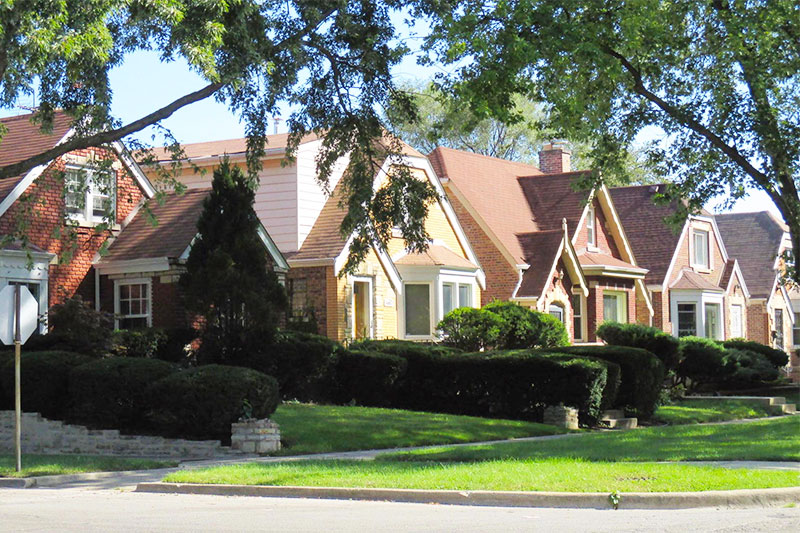 The average teacher's salary in Chicago is $56,512, according to Glassdoor. Factoring in salary, monthly student debt payments, and using an estimated 7 percent down payment ($13,000 will cover the 7 percent downpayment and closing costs), a teacher in Chicago can afford a home at $154,626. If there are HOA fees, that number will go down. For example, a monthly HOA fee of $400 would mean you could afford a $96,196 home.
So, where can you find a home for that price in Chicago? Your best bet is going to be in the enclave of residential neighborhoods on the city's South Side. With median sale prices in the low $100s according to Neighborhoods.com data, the neighborhoods of East Side, Washington Park, and Chatham all have something to offer a first-time homebuyer on a teacher's salary. In addition to these South Side neighborhoods, the Far North Side's Rogers Park also has plenty of options in the requisite price range.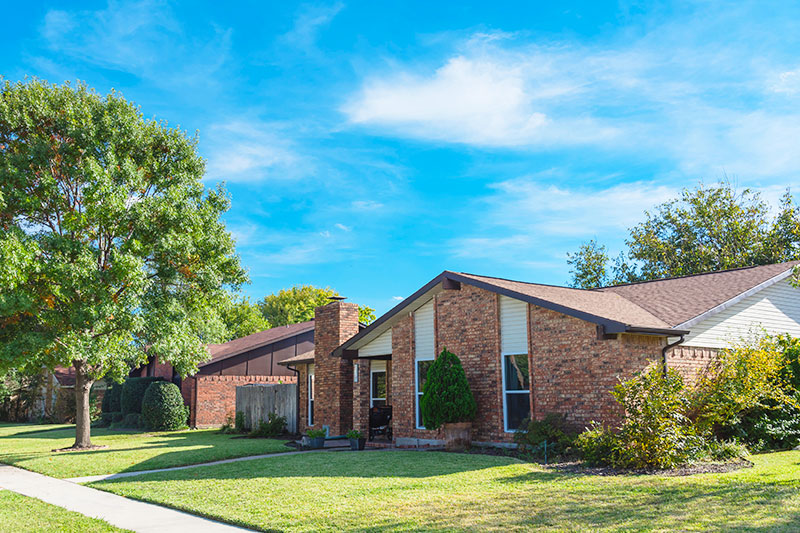 According to data from Glassdoor, the average salary for a teacher in Dallas is $53,652. With this salary—again, adjusting for student debt bills and a down payment ($15,000 should cover your closing costs and a 7 percent down payment)—a teacher can afford a $142,456 home.
With this budget in the Dallas area, you should look at homes in Fair Park and Vickery Meadow. Fair Park offers rich historic landmarks, and Vickery Meadow provides some of that suburban charm.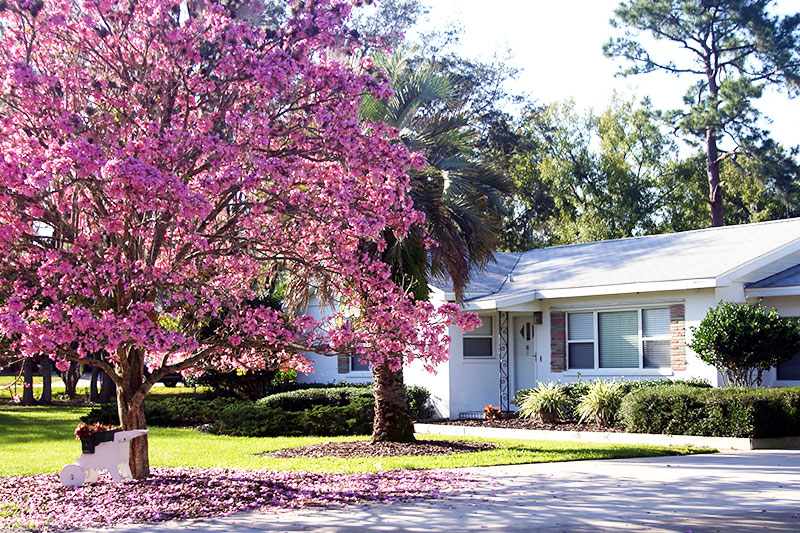 The average teacher salary in Orlando is lower than Dallas and Chicago ($46,576 according to Glassdoor), but thanks to affordable home prices, it's still possible to buy a home on a single teacher's salary. With considerations made for student debt and down payment/closing costs (around $15,000), on a $46,576 salary in Orlando, you can afford a home for $122,987.
Homes in this price point can be found in Charlin Park, Angebilt, and Sunset Lake. Each of these neighborhoods features cozy homes, inviting you to put down roots.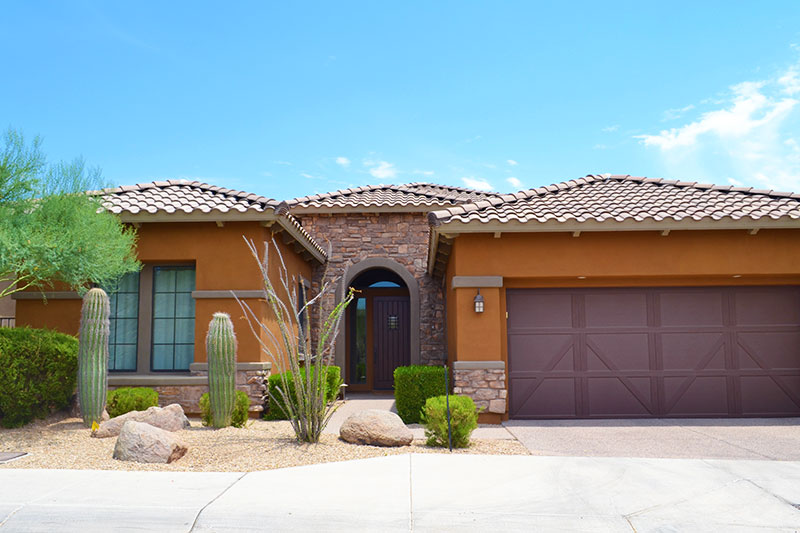 The average teacher salary in Scottsdale, AZ is close to that of Orlando; Glassdoor puts it at $44,164. Despite many soaring home prices in the city, there are still a handful of neighborhoods where you can afford to buy a home on a single teacher's salary. Once you factor in debt, salary, and down payment/closing costs (estimated $16,000 total), you're looking at a budget of around $135,308 for a home.
This will score you a home of your very own in Pueblo Sereno, Consolidated Cooperatives of Scottsdale East, or Pima Plaza Estates. Between these three neighborhoods, you'll find a mix of mid-size, reasonably priced homes and condos, so you can choose based on what type of homeowning experience you're looking for.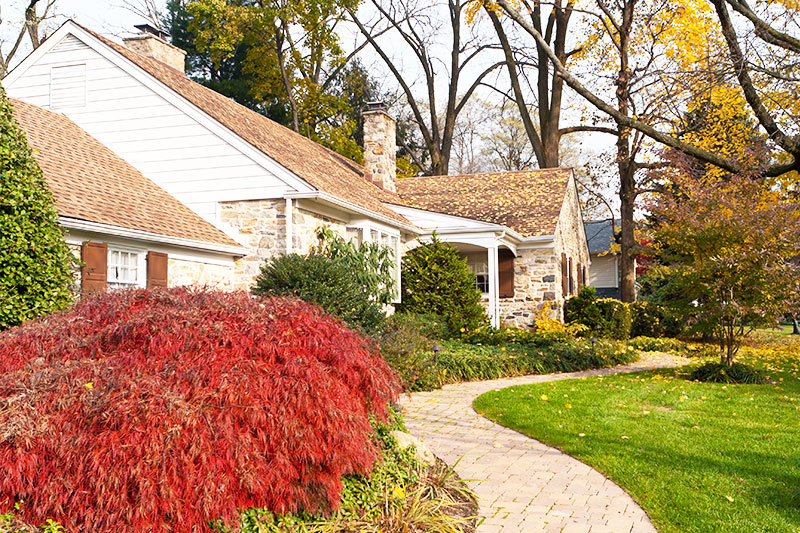 In Philly, Glassdoor has the average teacher salary at $53,753. On a single teacher's salary, you can afford a home round $157,629. This once again factors in student debt, salary, and down payment/closing cost (estimated with $15,000) considerations.
Because of Philadelphia's affordable housing, there are a number of neighborhoods where you could buy a home on a single teacher's salary. Some of the neighborhoods you should keep in mind are Strawberry Mansion, Logan (not to be confused with Logan Square), and Germantown.
Cities Where a Teacher's Salary Won't Buy You a Home
Teachers looking to buy a home in LA, Miami, Charleston, Las Vegas, or Austin face an uphill battle. In these cities, the median home price is far above what you can afford on the average teacher salary in that city. That's not to say you won't find a diamond in the rough, but the home search in these cities will be significantly more difficult.
And we're not even going to touch San Francisco.