5 East Bay Cities and Neighborhoods That Are Millennial Magnets
5 East Bay Cities and Neighborhoods That Are Millennial Magnets
Moving to the East Bay as a millennial and not sure which city or neighborhood to call your new home? Lucky for you, there's a high millennial population across many different pockets of the widespread region. Neighborhoods.com has done the research for you and has come up with the five East Bay cities and neighborhoods that millennials are most likely to enjoy.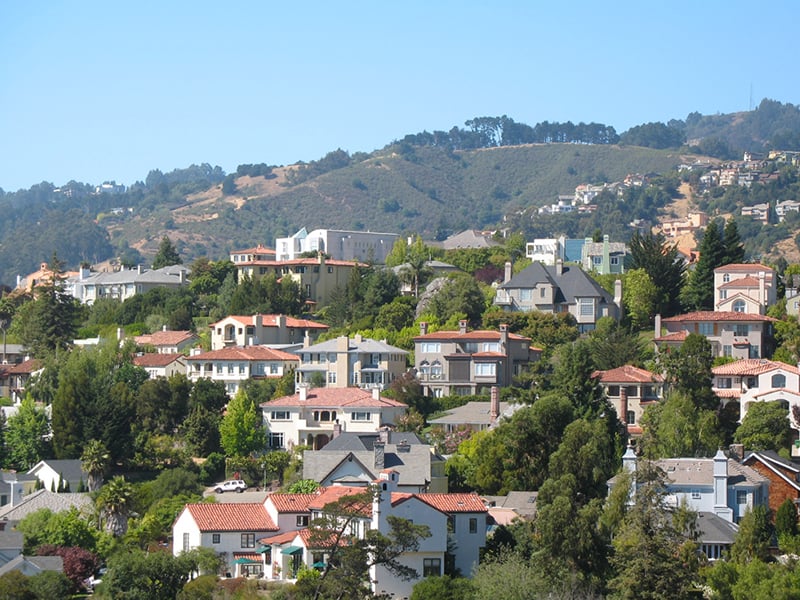 Located near the University of California, Berkeley, this neighborhood in Oakland attracts a lot of university students and postgraduates, and the population is increasingly skewing younger. Residents particularly enjoy Rockridge's College Avenue, the neighborhood's main thoroughfare that is home to local cafes, high-end restaurants, hole-in-the-wall bookstores, and vintage stores.
Rockridge feels equal parts city and suburb, so it's perfect for millennials who want both the excitement of the city and the peacefulness of the burbs. Plus, traveling into San Francisco for a day is a breeze thanks to the proximity of public transit like BART.
Although the median sale price in Rockridge is on the high end at just over $1.4 million, the neighborhood's manicured greenspaces, newly built single-family homes, and abundant nightlife and dining options are more than enough reasons to attract millennial homebuyers to this East Bay community.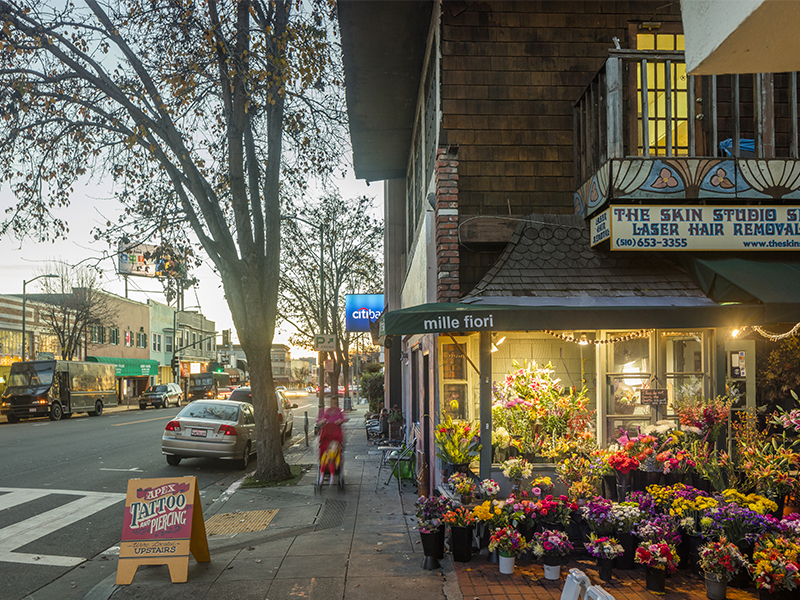 This eclectic neighborhood is one of the most desirable in Oakland for millennials. With a diverse mix of businesses, Piedmont Avenue offers residents everything from mom-and-pop shops to art house cinemas and upscale spas.
Check out the famous Fentons Creamery for a cone filled with their popular ice cream, Issues for one of the city's largest magazine collections, and Nathan & Co. for one-of-a-kind stationery.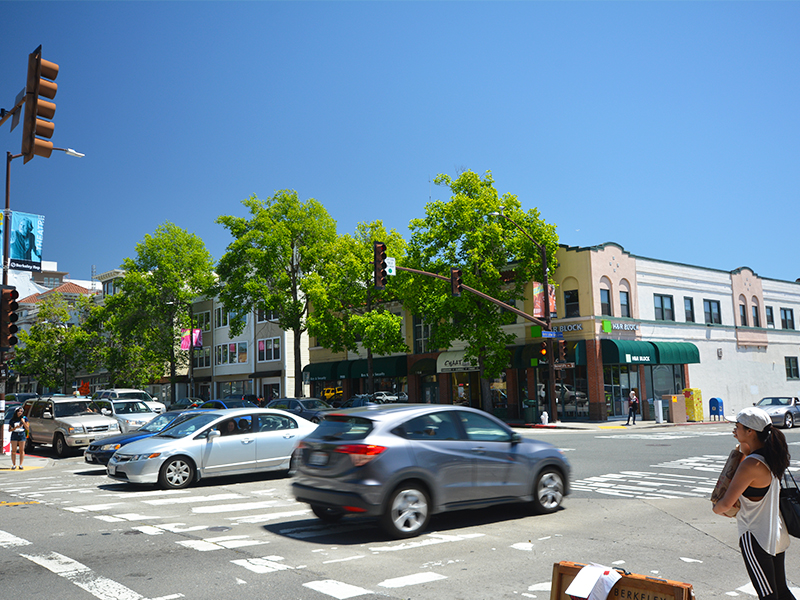 University students make up a significant chunk of the population here in Berkeley, and there are plenty of new-age eateries, record stores, and idiosyncratic antique shops to keep them entertained.
Located within close proximity to Downtown Berkeley allows residents to enjoy even more entertainment and attractions. Residents can head over to downtown to visit one of the most prominent theater companies in the Bay Area, the Berkeley Repertory Theatre. Whether you're a thespian or like to catch some a play once in a while, it's nice to know this theater is in your backyard.
For a diverse array of restaurants, shops, and art galleries, residents can check out "Gourmet Ghetto" that's located along Shattuck Avenue and Vine Street in North Berkeley—you can tell by the name that this area is well loved for its unique offerings and lively vibe. North Berkeley also offers a variety of housing styles from single-family homes to condos and townhomes, and the median sale price is just over $1.2 million, according to Neighborhoods.com.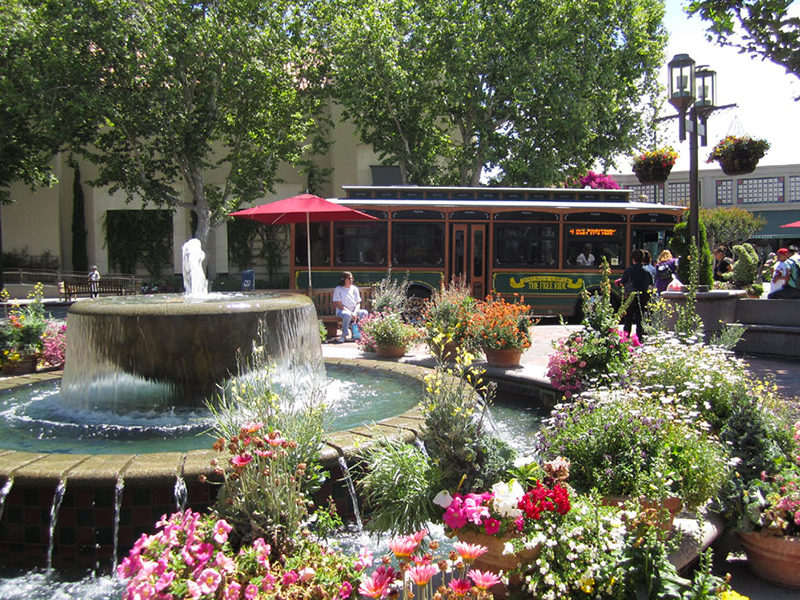 What was once a quiet suburb that straddled the borders of the Bay Area is now an up-and-coming neighborhood filled with trendy shops, hip restaurants, and a modern downtown area. Walnut Creek also has distinct neighborhoods offering relatively affordable homes as far as regional prices go, such as the popular neighborhood of Rossmoor that has a median sale price of $482,500. That's a chunk lower than the regional median home price of $850,000, according to a data report from CoreLogic. In comparison to the countless multimillion dollar homes on sale throughout the region, that's a steal.
Walnut Creek is also located in a central spot for outdoor living, whether you want to hike one of the surrounding hills at Diablo Foothills Regional Park or spend the day in the Ruth Bancroft Garden or Gardens at Heather Farms.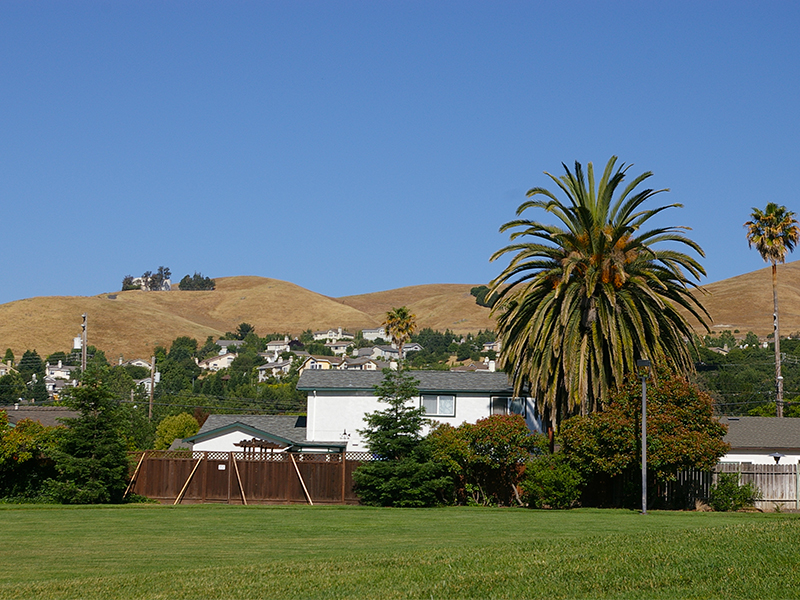 Another suburban city that offers charming neighborhoods reasonably priced homes is Dublin, California. Dublin is home to neighborhoods like Torrey Pines that has a median sale price in the low $600s and Boulevard, which is a newly built master-planned community with a median sale price in the low $800s. Dublin also has a bright future with new housing developments making their way to this Easy Bay town.
Plus, there's no shortage of things to do in this tranquil city. There are several local parks and dog parks scattered around town, and the Dublin Ranch Golf Course offers lush fairways and scenic views overlooking the East Bay's rolling hills. For outdoor adventurers looking for something more challenging, they can check out the hiking trails at Dublin Hills Regional Park or the Iron Horse Trail.