5 Historic Neighborhoods in Los Angeles
5 Historic Neighborhoods in Los Angeles
Los Angeles is a bustling city that's home to all things new and modern, but it also holds a lot of history. Some of the oldest neighborhoods in Los Angeles have grown tremendously throughout the years, changing in terms of residents, home styles and prices, and shiny new developments, but there are also several communities that have been dedicated to preserving their rich history, from historic landmarks to treasured neighborhood fixtures.
However, for a newcomer to LA or even a longtime local, LA's historic neighborhoods can be easily missed if you're not paying attention. Here are five of the city's historic neighborhoods with hotspots you don't want to miss.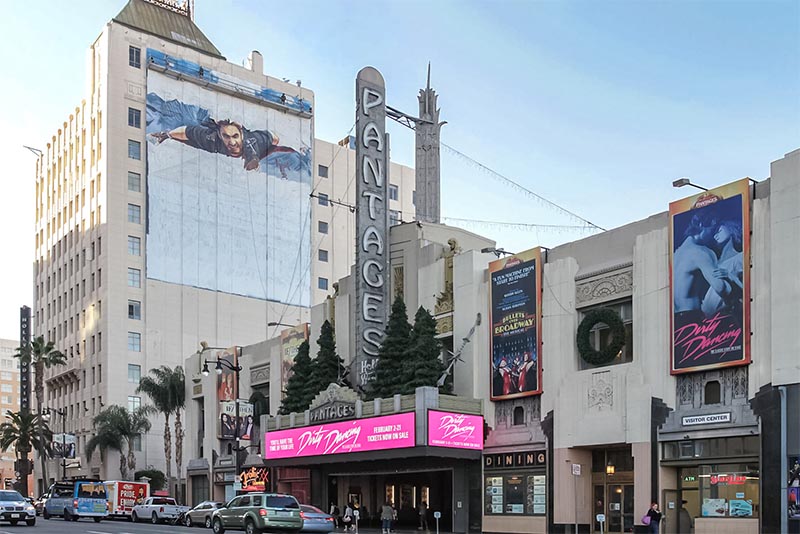 Head towards the city's north side to the famous Hollywood neighborhood, which has a median home price in the low $800s. This community is simply teeming with history, going back to days when it was just a small, agricultural town. It's now home to over 148 historic-cultural monuments.
Hollywood has long been known for being the epicenter of LA's glitz and glam, and the term "Old Hollywood" refers to a past time in America's film industry from the 1920s to 1960s when glamour and fashion reigned supreme. This well-known neighborhood is celebrated as the birthplace of several huge entertainment studios, such as Paramount Pictures, Warner Bros., and Universal Pictures. Today, it's one of LA's more diverse communities, with many multi-family buildings, an active nightlife, and plenty of tourist and shopping areas.
Also commonly known as "Hollywood Studio Museum," this museum is located on Highland Avenue next to the popular Hollywood Bowl Stadium. Artifacts and photographs are housed in the Lasky-DeMille Barn, which is itself a historic landmark since 1985. Hollywood Heritage Museum features the history of early TV and film production, and today, it's still used as a site for wrap parties, signings, movie premieres, holiday parties, and other events.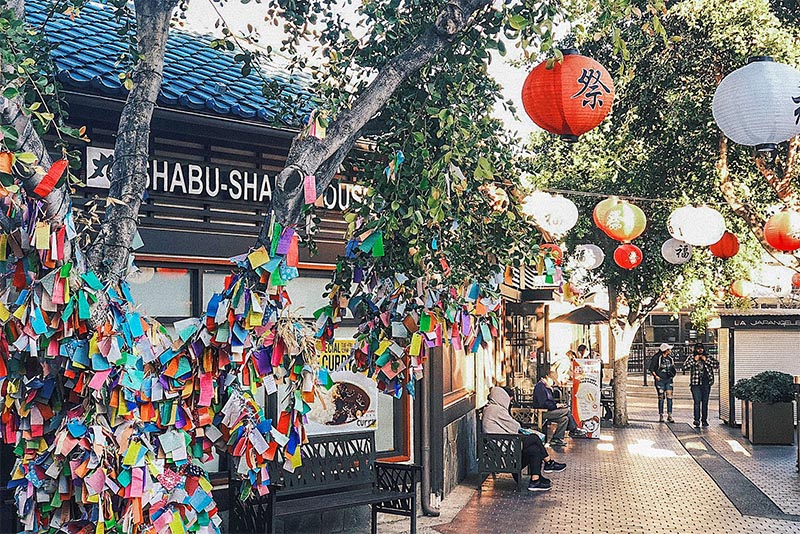 Little Tokyo is one of the city's more popular and cultural places to visit and live. With so many unique and trendy eateries, such as one of the best bowls of ramen in the city at Daikokuya, charming boutique shops, and contemporary homes, people from all over the county are drawn to this neighborhood. Little Tokyo is a historic district, dating back to World War II when this neighborhood was a Japanese commercial district and one of the largest Japanese communities in the United States. Today, the neighborhood has a median home price of $600,000.
Located in the heart of Little Tokyo, it's difficult to miss the neighborhood's beloved Japanese Village Plaza. Inside this plaza is Yamazaki Bakery, which is where visitors can find freshly baked Melon Pan, a sweet bread topped with a satisfying layer of cookie crust. Although this pastry is common throughout Japan, it's hardly ever served at an American bakery.
Head toward LA's south side, and you'll find the densely populated historic neighborhood of Harvard Heights, which has a median home price in the mid $800s. The community is sandwiched between other old communities in Los Angeles, such as Pico-Union, Arlington Heights, and Jefferson Park. It's known for its single-family homes and its distinct and majestic Craftsman-style homes that are still affordable in Los Angeles. This neighborhood has a much darker history in LA, being the site of the 1992 riots, but this has only made the community stronger and closer-knit throughout the years.
This 1905 Craftsman Bungalow home is a rare find with significant roots in architectural history. The Wheeler House was designed by master architects Charles Sumner Greene and Henry Mather Greene. Out of the handful of homes built by these legendary architects, this home is the only Greene and Greene-designed development still in existence in the city of Los Angeles.
Downtown Los Angeles is a neighborhood that has gone through many twists and turns over the past century. It's known for both its older apartment homes as well as its modern-day luxurious condos, and it boasts an affordable median sale price in the high $500s.
This once-sleepy corporate neighborhood has gone through its own renaissance and construction boom over the past decade, and it's now one of LA's most sought-after places to live as a young professional. The neighborhood is filled with bars, entertainment venues, shopping malls, museums, food markets, art galleries, work-play-live developments, and more. On every street corner in DTLA, you'll be sure to run into a historical landmark without even realizing it.
Located within Downtown's Chinatown district, Los Angeles State Historic Park is often referred to as "the Central Park of LA." It's a site of community events, and it offers visitors about 32-acres of open greenspace.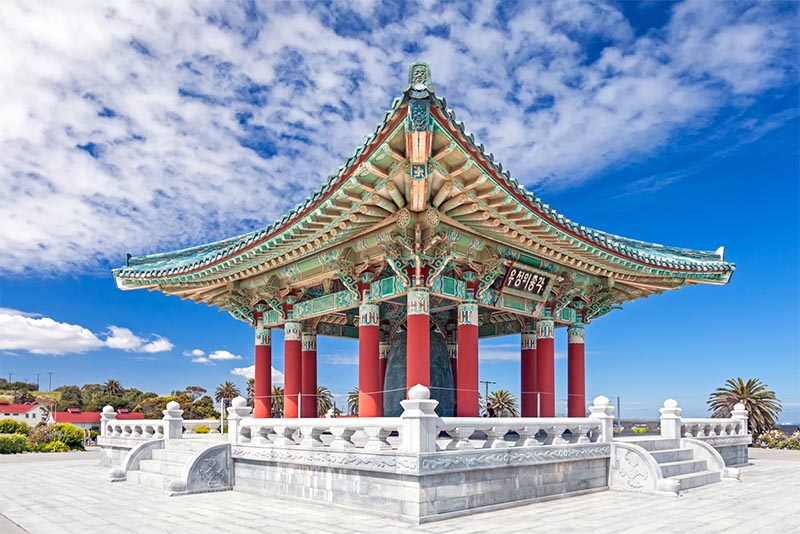 The neighborhood of San Pedro dates back hundreds of years to about 1542 when the Spanish explorer Juan Rodriguez Cabrillo traveled through the land. Although it largely became a port community later in the late 1800s, it wasn't officially part of the city of LA until the 1900s. Today, with a median home price in the low $600s, San Pedro is a popular area in the city for homeowners looking for a historic community that has a mixture of urban and suburban offerings.
This monument was gifted in 1976 by the Republic of Korea to residents in Los Angeles as a symbol of peace and friendship and to honor veterans of the Korean War. Located inside San Pedro's Angel's Gate Park, this ornate and massive structure is hard to miss.