Houston Real Estate
5 Houston Suburbs With the Best Downtowns
Houston suburban residents represent a mixture of cultures, family types, and professions. But what many of these residents have in common is the need to venture into a walkable downtown area that's dense in stores, attractions and restaurants. Here's five Houston suburbs with access to great downtown areas.
Friendswood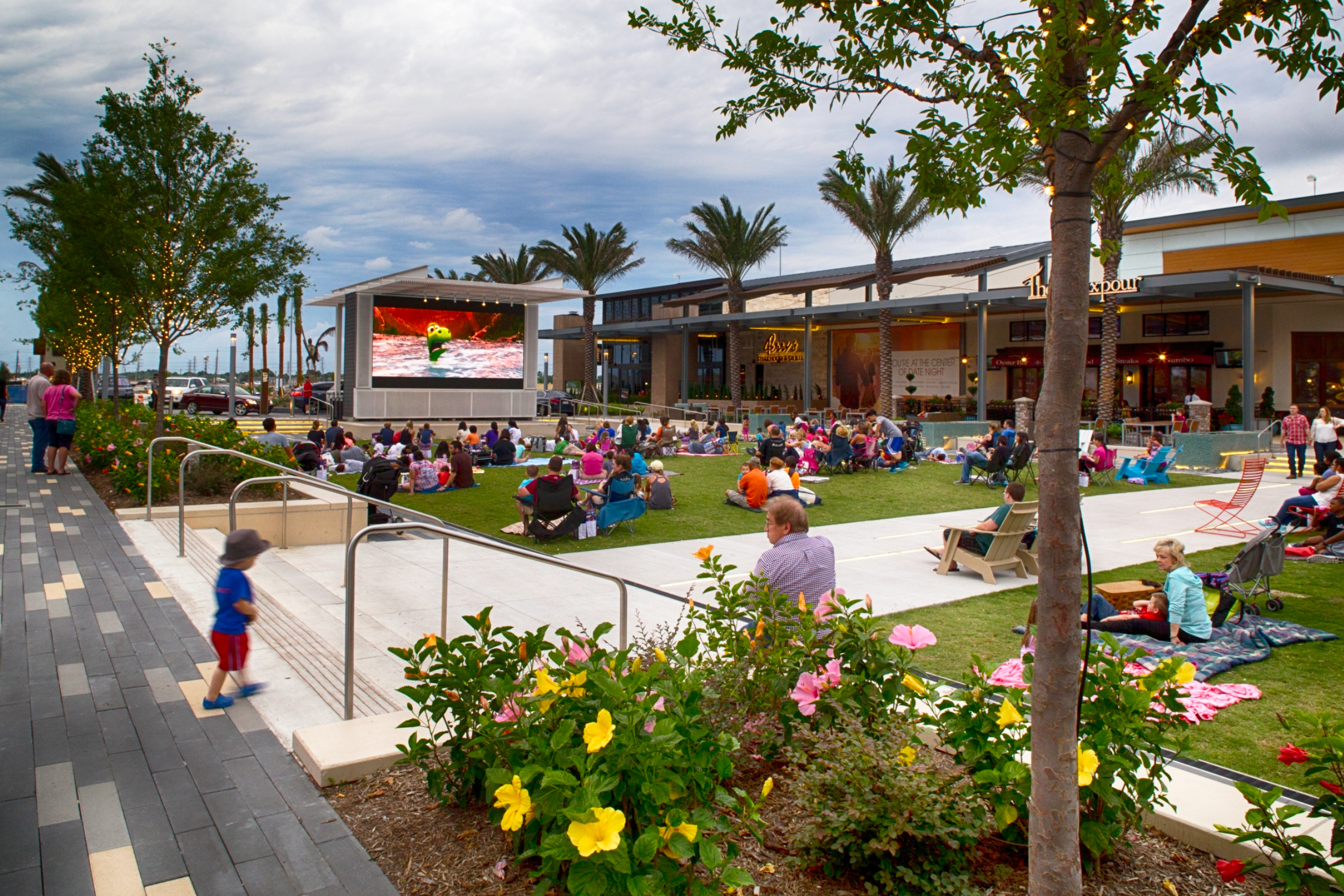 Sprinkled with picturesque parks, winding nature trails, and a championship golf course, Friendswood is a magnet for families, attractive housing, and reputable schools. Its low crime rate, one-of-a-kind shops, recreational and sports facilities, plus highly recommended restaurants all come together to create an affluent yet charming downtown.
While there, stop by the Frank J. Brown Heritage Museum and Barn. The museum, a replica of the first house built in Friendswood in 1895 by Friendswood founder, Frank J. Brown, accurately reflects how most early Quaker homes looked. Friendswood is also proud of its 1902 "Perry home," the oldest house remaining in the area.
Between its contemporary retail stores, thriving business community, manicured residential lawns, and proud history, Friendswood — located only 30 minutes from Downtown Houston — is a gem in far northwest Houston.
The Woodlands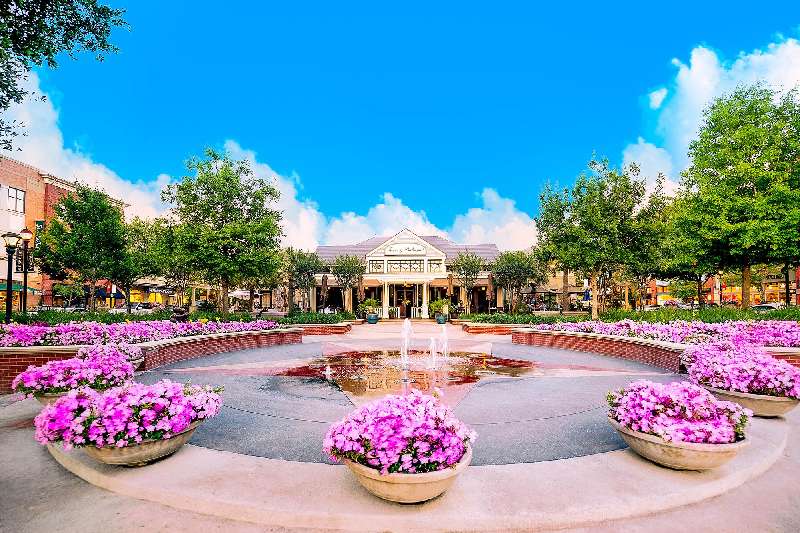 One of the top master-planned communities in the country, The Woodlands is a 28,000-acre award-winning neighborhood that attracts families and singles alike. Teeming with nightlife, youth sports, churches, restaurants, retail spaces, offices, and numerous outdoor recreation options, the Woodlands is the ideal suburban "urban" destination.
With over 7,790 acres of greenspace, Lake Woodlands, 205 miles of hiking and biking trails, 130 neighborhood parks, plus many outdoor sports, the weekend warrior or perennial athlete has more than enough activities to stay fit.
The 200-plus restaurants, including Restaurant Row at Hughes Landing, lend an urban feel to the area. Of course, nearby hospitals and top public and private schools rounds out the area as one of the country's best communities.
Kemah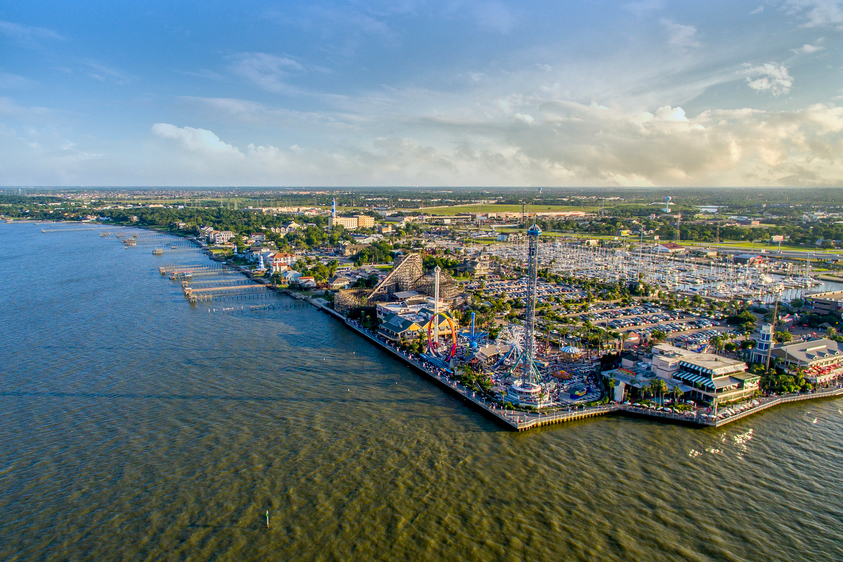 Kemah, a small city on Galveston Bay, is located about 25 miles south of Downtown Houston. It's a bustling coastal community that claims to be home to the third largest fleet of recreational boats in America.
Perched on Galveston Bay, the Kemah Boardwalk is an impressive looking entertainment complex complete with theme-park rides, waterfront restaurants, a rainforest exhibit (populated with turtles and snakes), and a stingray touch pool.
Stay awhile and stroll through the Old Kemah School/Visitor Center and then pause to shop in the Kemah Lighthouse District. Between its countless restaurants, the amusement park, scenic views, fishing, live entertainment, boat rides, and exhibits, Kemah and its boardwalk certainly feel like a suburban downtown.
Rosenberg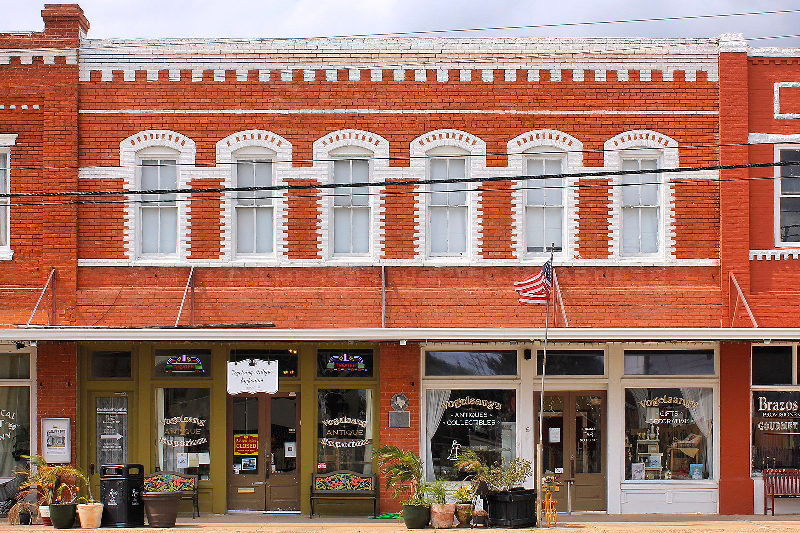 Downtown Rosenberg is a mecca of antique shops, spas, gift shops, boutiques, and restaurants. As visitors stroll, they can peruse home decor, rare books, collectibles, fine jewelry, gourmet shops, handmade furniture, and restaurants offering tasty and eclectic dishes. To give downtown Rosenberg an even more urban vibe, there's a flourishing art movement that's well supported by residents and tourists alike.
Rosenberg, located 30 minutes from Downtown Houston, is the only state-designated Cultural District in Fort Bend County. Trained chefs, history buffs, photographers, and arts enthusiasts all reside in a downtown Rosenberg.
With its fascinating railroad history, growing economic development, historic museums, restaurants, theatres, and art scene, Rosenberg is an urban oasis way out in the suburbs.
Humble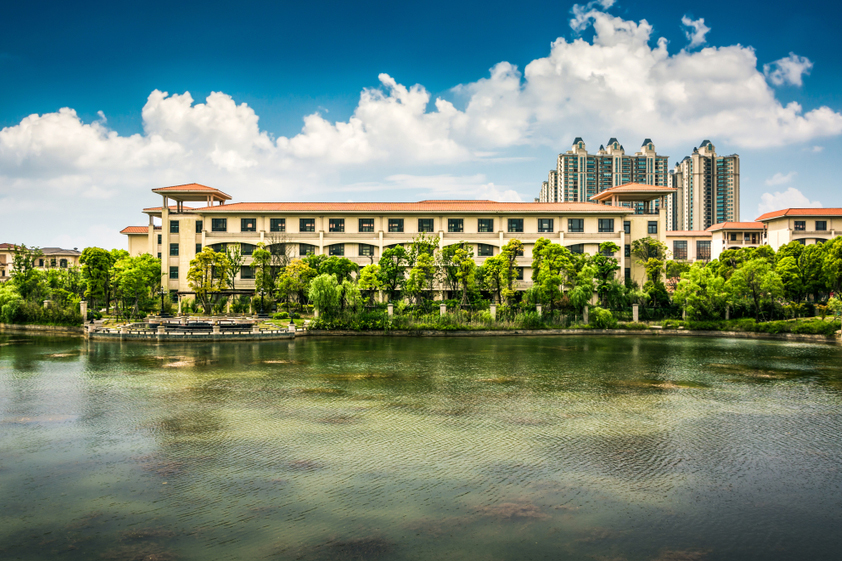 Humble, a small city of approximately 14,000-15,000 residents is about 25 minutes from Downtown Houston. Humble is now considered the economic and social hub of northeast Houston. The city is home to a civic center, quality schools, a covered civic arena, and several hospitals.
While in town, take the kids over to Old MacDonald's Farm, where the little ones are absorbed with the petting zoo, mini-train, swimming pool, and a huge pumpkin patch.
History buffs will find the Moonshine Hill marker fascinating as it denotes the booming yet short-lived oil town. At its height, Moonshine Hill housed 6-8 saloons, a meat market, a union church, post office, a two-room school, dance hall, and three grocery stores, Even though Moonshine Hill only briefly existed, it was pivotal in the future economic development of Humble and its surrounding area.
Of course, the town's "Good Oil Days" annual spring festival celebrates Humble's distinctive oil industry heritage and has blossomed into a popular, family-friendly festival.
This contemporary town, with its oil history permeating its downtown area, is worth the drive to learn more about its humble (pun intended) beginnings as well as experience its restaurants, museum, shops, and parks.