5 Luxurious Neighborhoods in Laguna Beach
5 Luxurious Neighborhoods in Laguna Beach
About an hour away from Los Angeles, the seaside city of Laguna Beach ranked 61st on Forbes' list of the country's most expensive zip codes in 2015. Located towards the southwest coast of Orange County, California, Laguna Beach is known for its beautiful shoreline and picturesque ocean views.
With upscale residential areas, plenty of beachside activities available, several art galleries, and numerous tide pools and parks, this coastal city is a hotspot among both locals and out-of-towners. Laguna Beach is also home to over 20,000 lush acres of wilderness and greenspace, which is ideal for outdoor adventurers in search of hiking trails, sprawling vistas, hillside views, and even underwater sanctuaries.
If you're a homebuyer looking to learn more about this premier coastal community, here are five of Laguna Beach's most luxurious neighborhoods.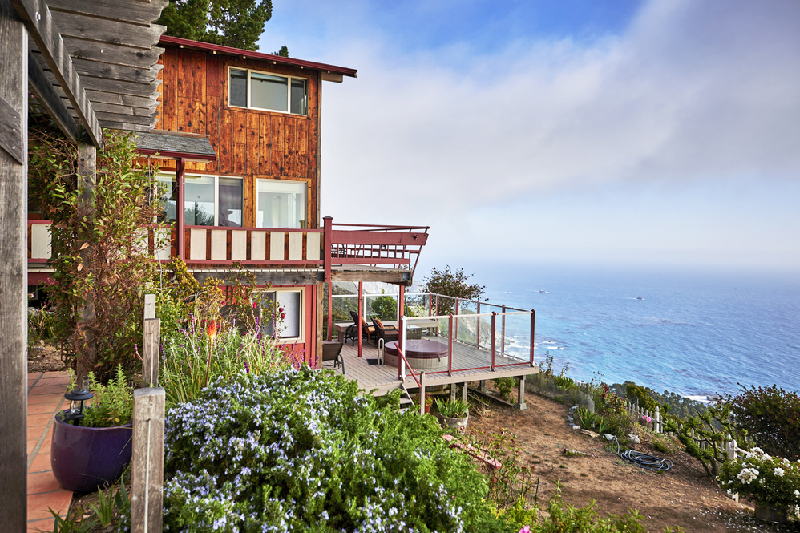 Who doesn't love a hillside neighborhood with a beach view? Diamond Crestview (also referred to as Upper Diamond) is a relatively new residential neighborhood. When the city implemented its specific plan for the neighborhood, the community instantly went from rustic and historic with poor infrastructure to modern and new with upgraded fixtures.
Diamond Crestview features many spacious new construction homes, providing homebuyers with a luxurious and contemporary lifestyle in Laguna Beach. There are various home types available in the Diamond Crestview neighborhood, including Italian villas, Craftsman-style beach cottages, and even some custom estates, with prices ranging from the high $3 millions to nearly $5 million, according to Neighborhoods.com listings.
Residents of South Laguna Bluffs enjoy easy access to several local beaches, including Treasure Island Park, Aliso Beach Park, West Street Beach, Table Rock Beach, and Thousand Steps Beach. This small area is lightly populated, so the community has a close-knit connection between neighbors.
Most homes in this neighborhood tend to be mid-sized single-family homes which feature Craftsman, Contemporary, or Cottage architectural styles. Many of the extravagant beachside properties are priced as high as $23 million, while some of the smaller homes farther away from the beach are priced in the mid $900s.
Lagunita is a private, gated coastal community located in South Laguna Beach. The neighborhood features several historical homes, bungalows, and beach cottages. There are even beach homes in Lagunita that date back to the early 1940s. Properties in this neighborhood range from small two-bedroom beach cottages to renovated mega-mansions.
Residents living in the luxurious Lagunita community are also situated next to Victoria Beach that's famous for its white sand and iconic stair tower, the Victorian La Tour Tower, which was built back in the 1920s. The median home price in this neighborhood is approximately $10 million, and housing inventory is limited.
Irvine Cove is an exclusive community located in North Laguna Beach. Residents in this lavish community enjoy tranquility, privacy away from out-of-town crowds, and exclusive access to the private Irvine Cove Beach, which is reason enough to want to move into the neighborhood.
Most homes in Irvine Cove are either ocean view condos or luxurious single-family homes offered in a range of architectural styles. In addition to a private beach, residents also have other amenities close by, including parks, athletic courts, shops, and restaurants. Currently, the median home price in this neighborhood is $14 million.
With nearly 30 lush acres of beach property, residents living in Montage have an integrated experience of being both a homeowner and a hotel guest. Located in the heart of Laguna Beach's artist colony in South Laguna, the community vibe at the Montage Laguna Beach Residences is meant to be both relaxing and inspirational, with impressive beach villas and oceanfront homes available to homeowners and guests.
Since there are only 14 ocean estate homes and 14 ocean view villas available for homebuyers, the residents living at the Montage share a family-oriented atmosphere. There are also plenty of resort-style amenities, including restaurants, coffee shops, pools, bars, lounges, a fitness facility, onsite parking, a steam room, and much more.