5 Places Where You Can Find Snow in California
It's true that Southern California is probably best known for its sunny and all-around temperate weather, while the East Coast is known for actually having seasons. Thanks to SoCal's reputation as a beach or desert city, many newcomers to the area often assume they won't be able to find snow (at least, not real snow) anywhere near Los Angeles.
Believe it or not, there are actually many places in Southern California that have snow. Interestingly enough, while people from all over the world come to California to experience snow-free paradise, many California locals actually flock to places in the state that have real snow—many considering these towns vacation spots.
Whether you're interested in visiting these snowy spots for a ski trip or family vacation, or you simply want to admire the beauty of being around snow this holiday season, here are five places where you can find snow in Southern California.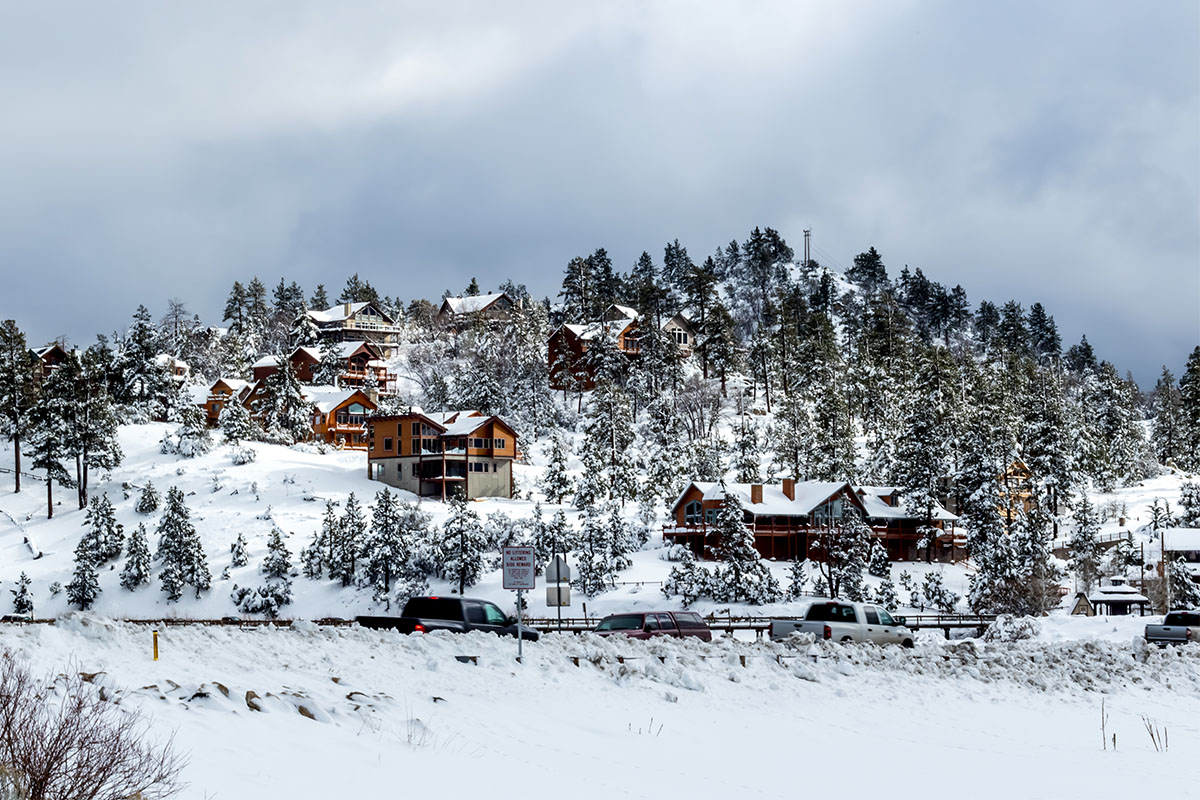 Situated approximately 100 miles north of Los Angeles is the small city of Big Bear Lake. Tucked in the mountains of San Bernardino County, Big Bear is known as a popular vacation spot for California locals looking for a weekend getaway, featuring activities in the snow like skiing, hiking, and fishing.
While Big Bear Lake is temperate with Southern California weather during the spring and summer, it typically begins snowing as early as October and continues well into February. This period is considered prime season for winter activities, and the city often sees a spike in avid skiers, snowboarders, and mountain bikers during this time.
Usually at the first sign of snow, visitors head towards attractions such as Big Bear Mountain Resort, Bear Mountain, Snow Summit, Alpine Slide at Magic Mountain, and Big Bear Snow Play.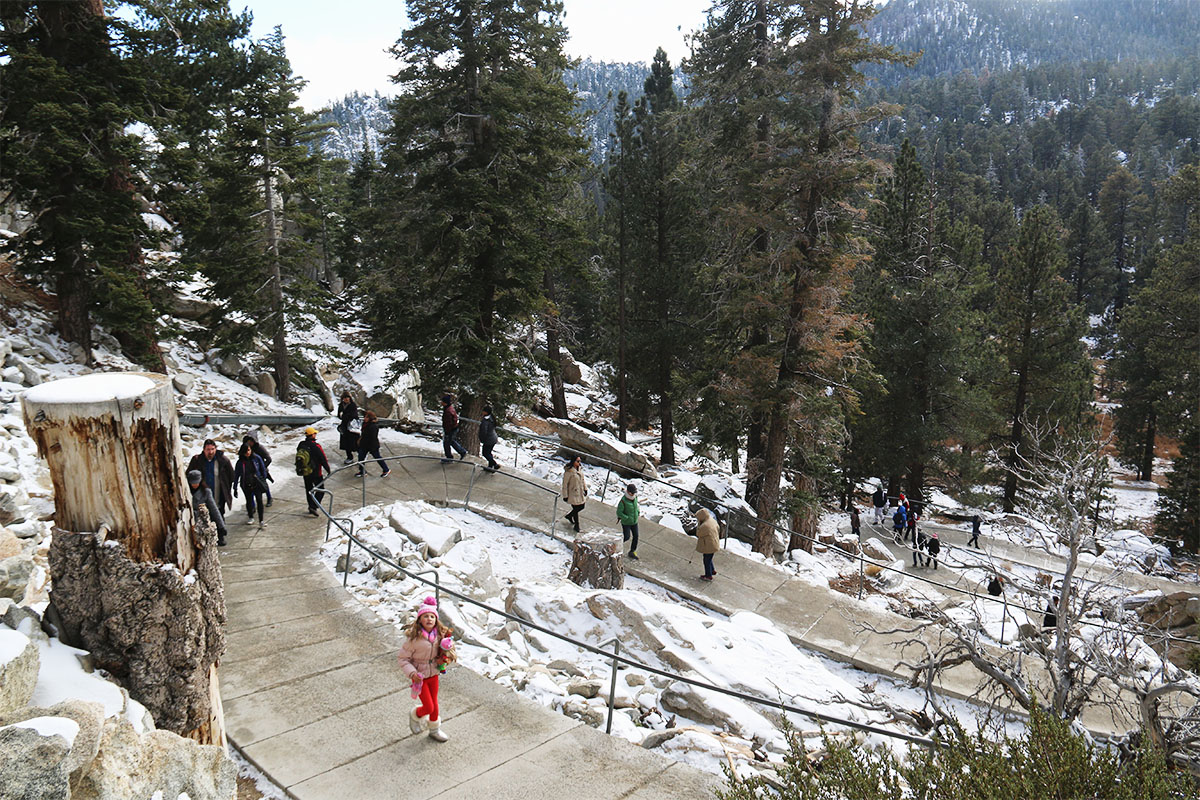 For the most part, the Southern California city of Palm Springs is sunny all-year round—at least until you head toward the mountains. The city sits on the west side of Coachella Valley in the Colorado Desert about 110 miles south of Los Angeles. For those who have never been to Palm Springs, simply imagine a desert speckled with trendy hotels, golf courses, restaurants, and tourist attractions, all of which is closely surrounded by mountains.
Even though the last actual snowfall in Palm Springs was back in 1979, visitors to the area can often spot snow from the San Jacinto Mountains by simply hopping onto the Palm Springs Aerial Tramway. Depending on what time of year it is, snow can often be found at the top of the tramway. Sometimes around the winter seasons, snow can be seen without even needing to go on the tram.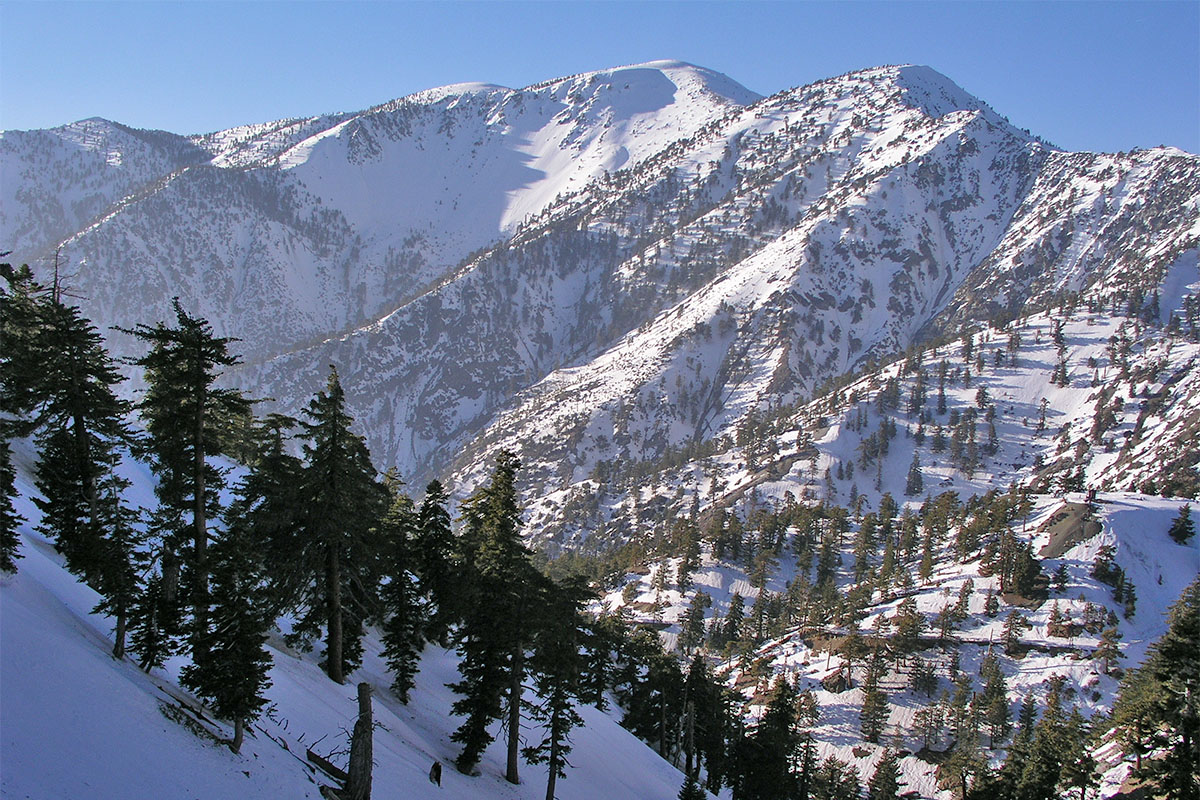 Believe it or not, snow can be found towards the eastern edge of Los Angeles County in the well-known hiking and mountain bike city of Mount San Antonio, more popularly known as Mount Baldy. Standing at a little over 10,000 feet, Mount Baldy is the highest peak located within the San Gabriel Mountains.
While there isn't usually any snow towards the base of Mount Baldy, hikers and adventurers can encounter more snow the higher they tread toward the mountain summit. For visitors who want to skip several hours of strenuous exercise, simply hop onto Mount Baldy's ski lift, which will carry you to the mountain's halfway point.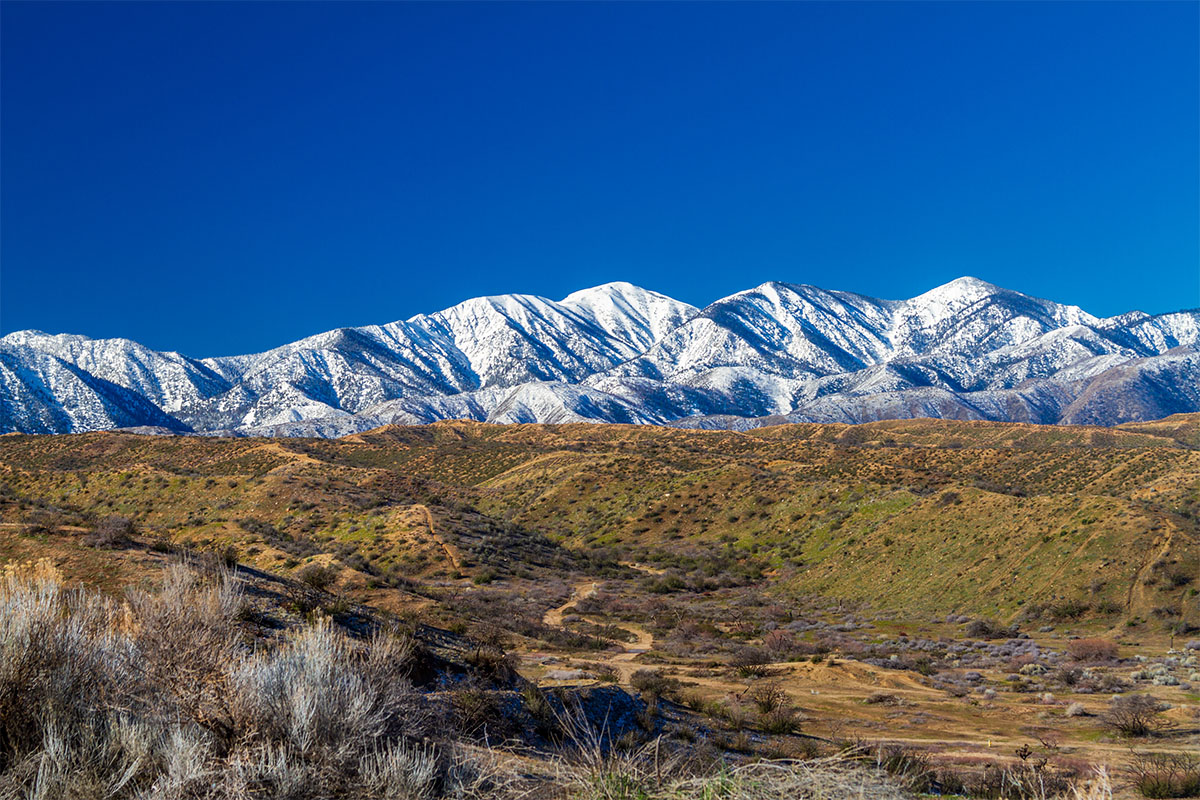 Wrightwood is a census-designated place in Southern California that sits approximated 80 miles northeast of Los Angeles. Like Mount Baldy, this community is also nestled in the San Gabriel Mountains.
The town itself is elevated, situated nearly 6,000 feet up, and it features many cabins for vacationers. However, there is also a quiet, but close-knit community of locals who live in Wrightwood. Although this area isn't well-known, even among local residents in Los Angeles, it still attracts a fair amount of visitors every year.
Like Big Bear, Wrightwood has actual seasons, and while the town normally features Mediterranean-like weather during the summer and spring, it's first snowfall usually happens as early as November or December. Many Californians flock to Wrightwood when they're in search of a tranquil and relaxing retreat away from the bustle of the city.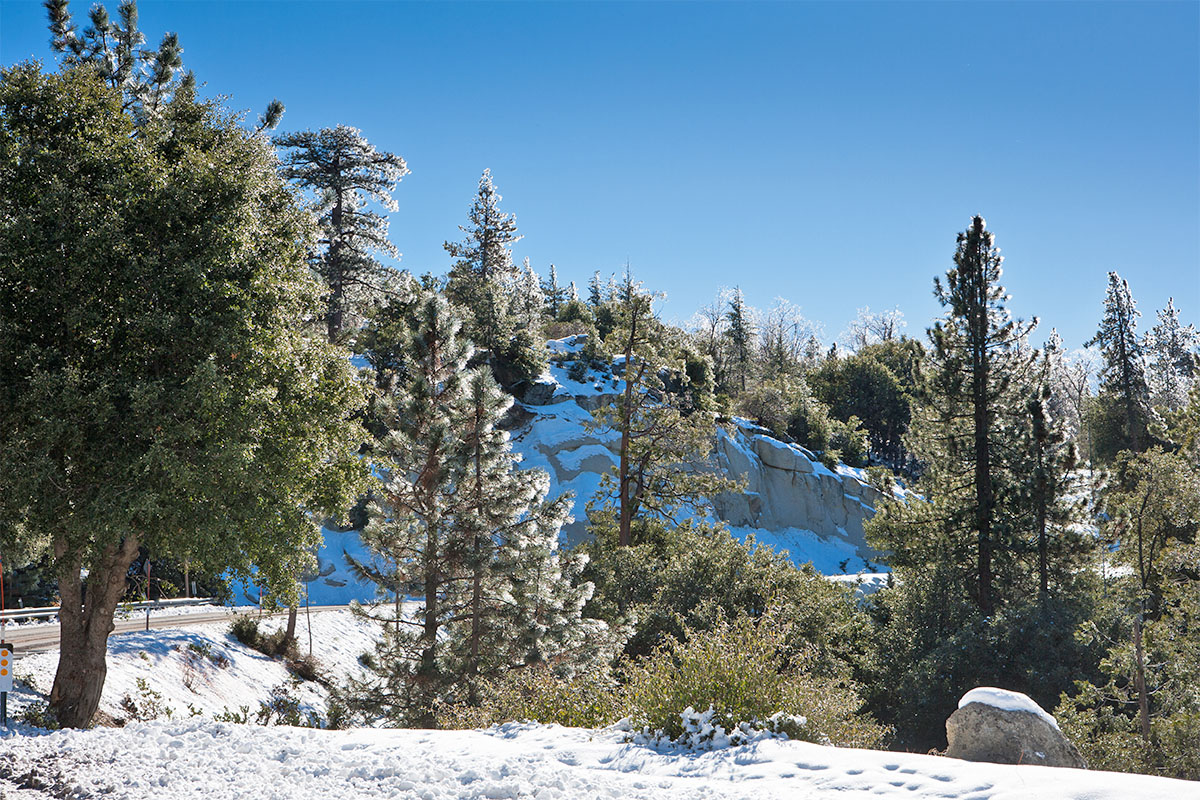 For those looking for a small-town atmosphere along with snowy views, head towards the quaint and peaceful city of Idyllwild. The unincorporated city is located in the San Jacinto Mountains, which is about 110 miles west of Los Angeles in Riverside County.
Known for its pine trees and being home to Mount San Jacinto State Park, which is the second largest mountain range in the United States, it's no wonder why Idyllwild gets many visitors every year. You can find snow in the mountains of Idyllwood during January and February, with the first snowfall beginning around November and December. The snow in Idyllwild can get as high as 7.5 inches during this period.