Phoenix Real Estate
5 Reasons to Consider Living in New River
Founded in 1868, New River is an unincorporated community in Maricopa County that offers homebuyers and residents a sense of adventure thanks to its wild west roots and small town charm. Bordered by the Tonto National Forest to the north, Cave Creek to the east, Phoenix to the south, and Anthem to the west, the community saw a surge in population, with over a 39 percent increase from 2000 to 2010, and the community continues to attract a variety of homebuyers.
Slightly higher elevation means lower temperatures than the rest of the Valley, making New River an ideal place for year-round outdoor activities and recreation. Although the area has access to all the metro has to offer, residents can also enjoy all of the attractions in Northern Arizona. With easy access to Interstate 17 and the Carefree Highway, New River has distinct characteristics that have made it a popular destination in the Valley.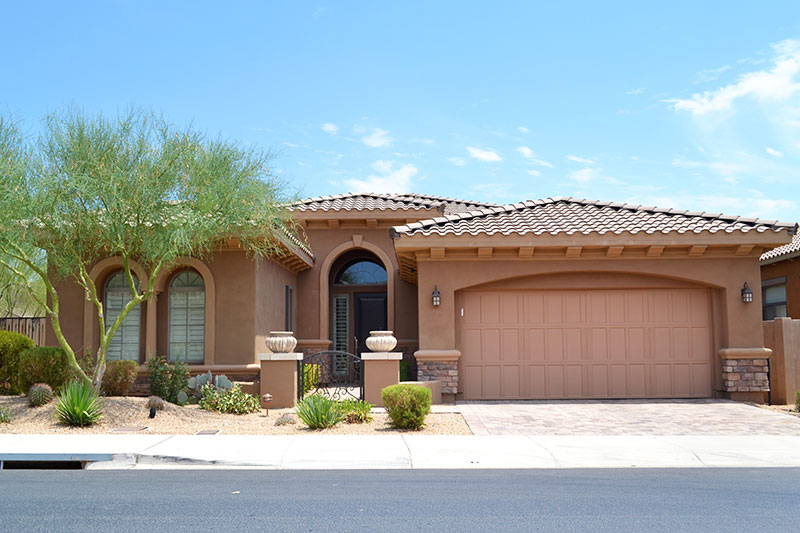 Homes and Neighborhoods
New Riverappeals to homebuyers because of its rural feel with homes set against mountain sides and earthy canyons. Many of the homes are set down unpaved roads for additional privacy while newer communities offer modern amenities and plenty of communal greenspace.
Homes range in architectural styles and sizes, and they're priced starting in the low $200s to high $800s. Families with children will be pleased to know that the area is served by the high-ranking schools in the Deer Valley Unified School District, which include New River Elementary School, Diamond Canyon Elementary School, Anthem School, Sunset Ridge Elementary School, and Canyon Springs STEM Academy. Some of the popular neighborhoods in New River include Arroyo Norte, Sabrosa, Wranglers Roost, and Black Canyon Retreat.
Adventure/Recreation
New River is a popular spot that offers plenty of recreation and attractions. When not golfing at one of 25 courses within a 40-minute drive in the area, residents enjoy outdoor attractions like Cave Creek Regional Park, which features winding multi-use trails and camp sites. Spur Cross Ranch Conservation Area has over 2,150 acres of desert open space with hiking and equestrian trails, picnic tables, and a scenic desert landscape. The Daisy Mountain Preserve is another fun attraction that features open spaces, wildlife corridors, and historic/geologic sites. Homebuyers looking for water activities will have plenty to do at the nearby Lake Pleasant Regional Park.
And residents looking for some more adventure can check out The Wranglers Roost Resort. This western-themed resort offers many activities onsite, like horseback riding and archery, to test your outdoor skills.
Eateries
New River has a variety of eclectic restaurants throughout town. Homeowners will find popular places like Crazy Ed's Satisfied Frog which ishome to the $199 margarita. For a wild night out, residents head to Roadrunner Restaurant for American fare within a country setting, complete with mechanical and live bull riding events as well as karaoke nights and live music. Finally, El Pizzeria Sports Bar & Grill is known for its hardy breakfast dishes and specialty pizzas.
Shop 'til You Drop
Living among the wide open desert canvas, residents can almost forget they live near major shopping districts. Residents have a variety of options from big box superstores to shops at Outlets at Anthem. Forty minutes to Scottsdale opens up a variety of galleries and fashion-forward shops with plenty of retailers and malls, while The Shops at Norterra in the Phoenix neighborhood of Norterra, are just about 15 miles south.
Rural Roots
As Maricopa County continues to adopt changes to their New River Area Plan, the county is diligent about reflecting the area's rural and historical roots. Once nearly empty desert, the earliest settlers and cattle ranchers built homes of stone and the community centered around a one-room school. Today, homes now pepper the desert landscape. New River has several major housing developments in the works as well as new businesses opening along Interstate 17. But you can still feel an old world vibe with multiple historical buildings like Jack Ass Acres Service Station, a 1930s gas station and convenience store, and The Station, a saloon from the 1940s.