Los Angeles Real Estate
5 Reasons to Live in Burbank, California
Burbank is a Los Angeles-adjacent city that was once nationally known as "beautiful Downtown Burbank," a phrase coined by announcer Gary Owens on the TV show "Rowan and Martin's Laugh-In," which was enormously popular in the 1960s.
At the time, Owens made the remark as a dig against Burbank's sleepy town qualities. Even though the city is located just over the Hollywood Hills from the Los Angeles sprawl, Burbank seemed far removed from the city's cultural attractions and amenities. It was perceived as a bedroom community, dismissively referred to as "The Valley" by people who felt living in Hollywood entitled them to higher status. It even had a different area code, underlining its otherness from the more sophisticated neighborhoods located less than a mile away.
Today, that image has changed. Burbank still has its quiet residential areas, but the soaring housing prices in other parts of Los Angeles and the increasingly long commute times caused by crowded freeways have made this city a coveted real estate location with great schools and close proximity to major attractions. While it's still the Valley, it's not the "sleepy" Valley anymore.
Here are five reasons why you should consider living in Burbank, California.
Prime Location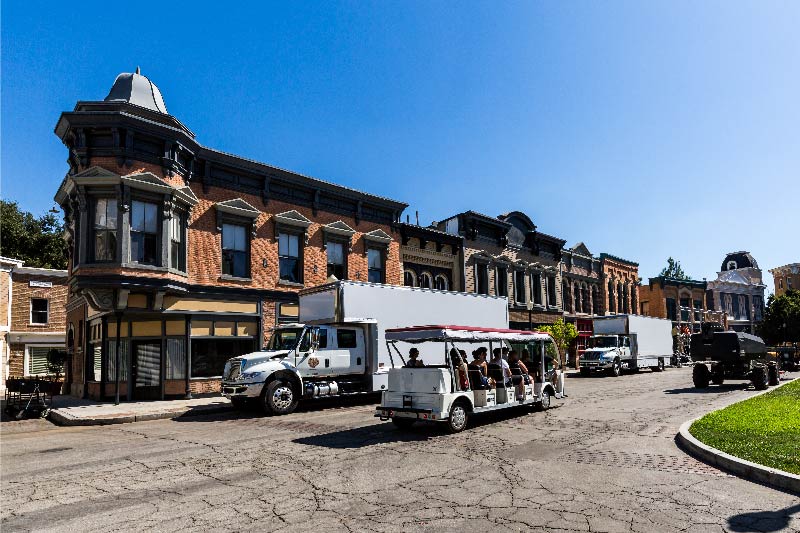 Burbank is a city of slightly more than 100,000 people, according to the U.S. Census. Like most of Los Angeles, Burbank is more a series of neighborhoods with different vibes than a central, definitive location. While there's a downtown area in Burbank, there's no real city center at first glance. Burbank sprawls just below the slopes of the Verdugo Hills, and it's mostly a flatlands area, bounded by the Hollywood Hills to the south. The city has its own airport, named after comedian Bob Hope, that offers flights to most major US cities.
Burbank is also home to major entertainment companies such as the Walt Disney Company, The Burbank Studios, and Warner Bros. Studios, making the city a major hub of employment in these industries. Interstate 5 cuts through Burbank, which also connects to other major freeways including the 101, 134, 170, and 210 freeways, providing convenient access to other parts of Los Angeles.
Notable Neighborhoods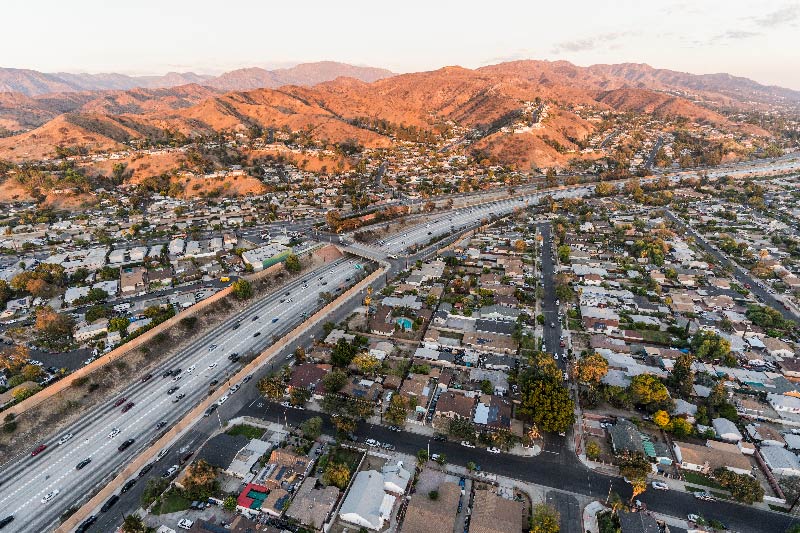 Burbank is made up of distinct neighborhoods that attract homebuyers with varying lifestyles and budgets. Buyers can find quaint condos and attached homes that are reasonably priced as well as million-dollar homes situated within the city's hillside areas.
Located in the heart of the city, Burbank Village Walk is a cozy condo community that's relatively new and offers homes priced in the low $600s, according to Neighborhoods.com listings. Residents here are within walking distance of all the restaurants, bars, and entertainment options within the downtown area.
Another residential condo community is the Deluxe Grismer Condominiums. These mid-sized units were built in the 1990s and have a median sale price in the mid $400s.
The most upscale part of the city is Burbank North Estates, which dates back to the 1950s. With a median sale price of $1.4 million, a majority of the homes in this neighborhood are large single-family residences that feature Mediterranean architectural styles. Ideally situated in the northern hills of Burbank, most homes are set back against the mountain peaks, and residents enjoy a tranquil mountain setting with rolling hills, winding streets, and lush landscaping.
Amenities and Attractions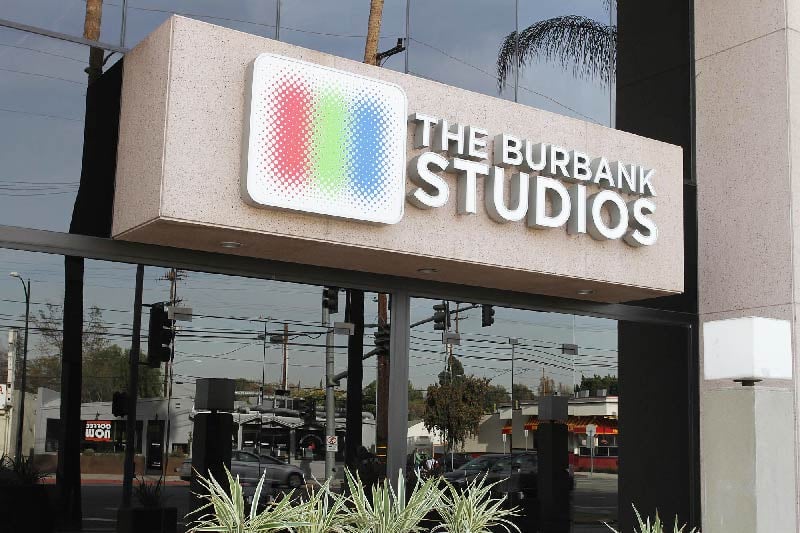 Burbank has more than two dozen parks of various sizes. These local parks offer everything from swimming pools and baseball fields to quiet places for relaxation or a family picnic. Some of the local parks include Johnny Carson Park, which features fitness equipment, picnic tables, a playground, and a stage, and Brace Canyon Park, which offers a tennis court, baseball field, a basketball court, a playground, and plenty of picnic areas.
In addition to all of the parks and outdoor recreation, Burbank also has fun attractions. On weekends, families flock to the Burbank Farmers Market in Downtown Burbank to shop for fresh, local produce from certified California growers.
Magnolia Park is a prime shopping and dining district located on Magnolia Boulevard and stretching to Victory Boulevard. Embodying a somewhat Bohemian vibe, this area is filled with antique shops, vintage clothing emporiums, and funky local boutiques along tree-lined streets. The location is walkable and family-friendly, making it a convenient one-stop-shop in the neighborhood. While there are some chain stores and national banks, there's also a healthy portion of independent mom-and-pop retailers serving the neighborhood clientele.
If you're looking for some laughs and live entertainment, line up with the crowd and try to grab a seat at The Ellen Show, hosted by Ellen DeGeneres at the Warner Bros. Studio; or visit Flappers Comedy Club and Restaurant, which is known for featuring a mix of up-and-coming talent and the occasional big-name comedians.
Restaurant and Bar Scene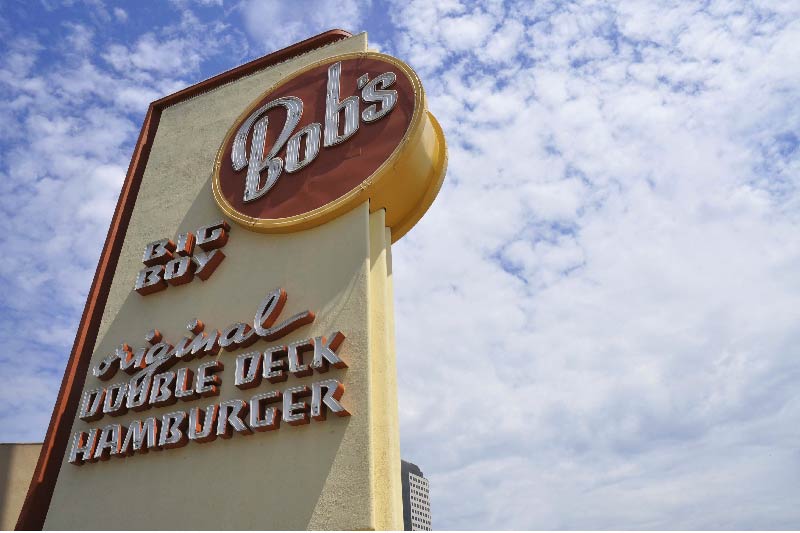 While there are numerous chain restaurants—including the original Bob's Big Boy where you can still see the iconic porcelain statue that's the chain's signature image—you can also visit the Smoke House, a neighborhood favorite which has been around since the 1940s. The legendary Porto's Bakery, which also has a location in Glendale, has the sweetest pastries and tasty Cuban sandwiches, making it a popular spot with long lines around lunchtime.
If you're looking for some celebrity watching, visit the Daily Grill near Warner Bros. and see who's doing a power lunch. And if you'd like to hear live music while you enjoy some of the best Mexican food in the Valley, visit Viva Rancho Cantina, known for making strong margaritas, serving up delicious burritos, and hosting some rocking Americana music.
Top-Rated Schools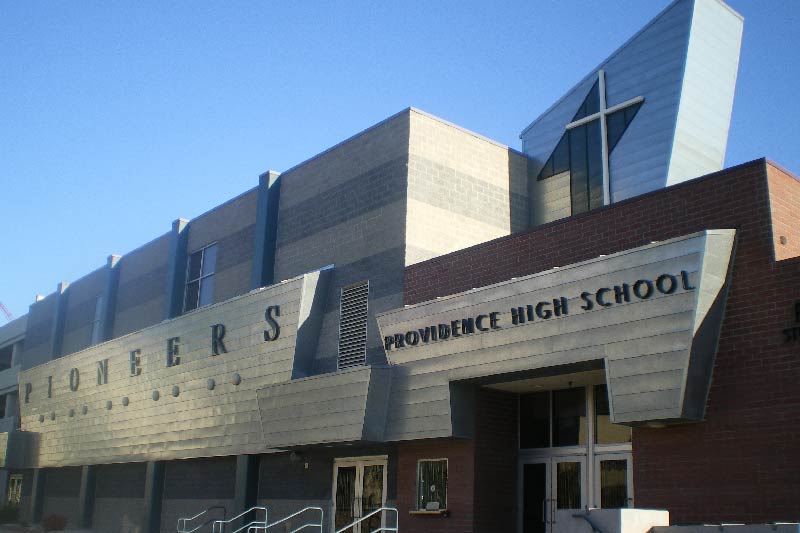 Burbank is a family-friendly town thanks to its numerous parks and kid-approved attractions. But the city is also home to top-rated public schools, making Burbank an appealing place for homebuyers with growing families. Some of the schools in the area include Theodore Roosevelt Elementary, John Muir Middle School, and Burbank High School, which all received eight or above ratings from GreatSchools.org.
In addition to public school options, the city also offers private educational institutions such as the Providence High School, which is known for its quality academic programs and high graduation rates.